Democrats reject coronovirus bill, saying more is needed for working people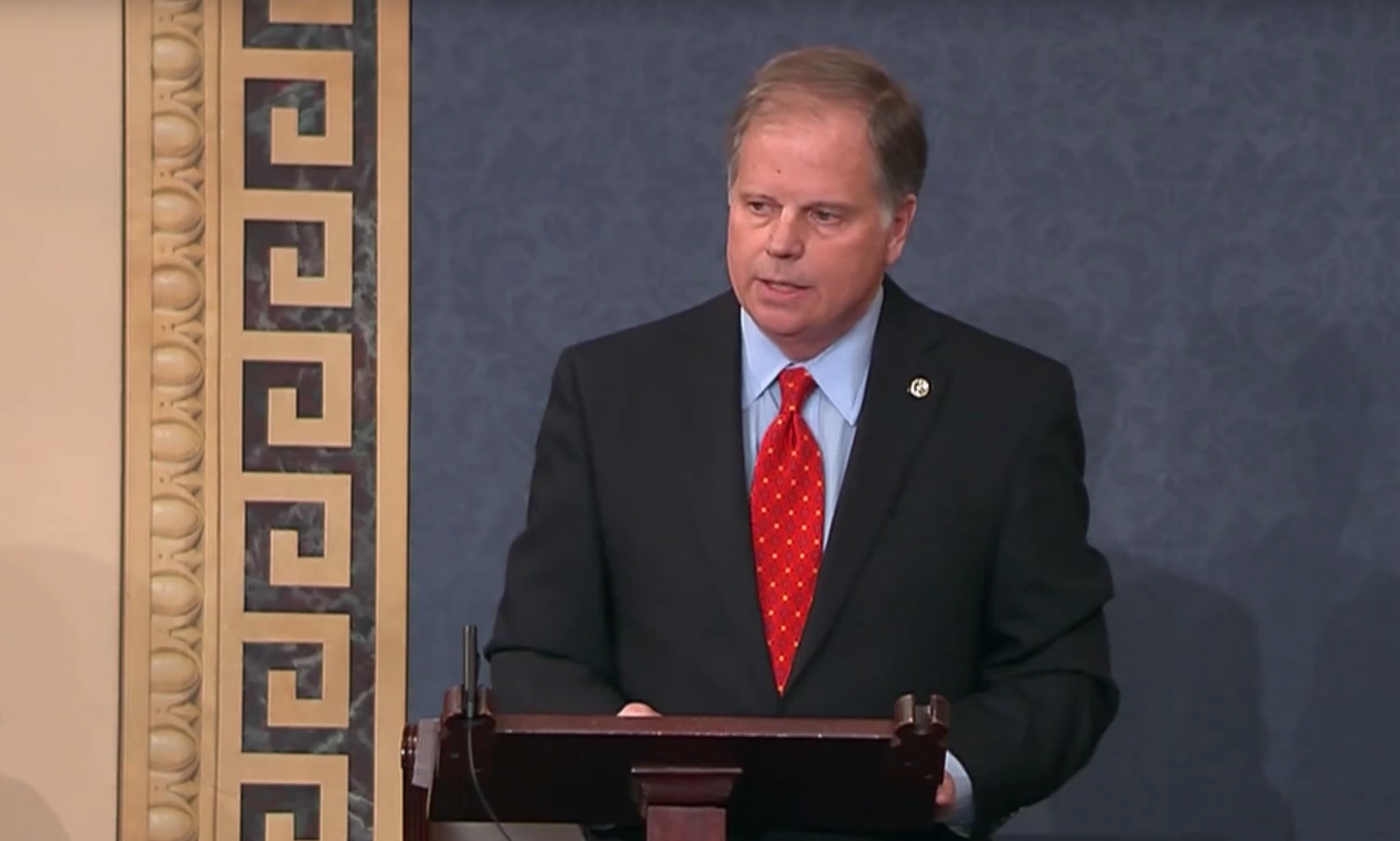 U.S. Sen. Doug Jones, D-Alabama, said he voted Sunday evening against moving forward a $1.6 trillion emergency rescue package during a procedural vote because it doesn't go far enough to help working people who need relief the most.
"We need a strong, bipartisan package that directly assists our workers, our health care providers, and vulnerable folks who need it most," Jones said in a statement. "We have no time to waste, so I am hopeful that this failed vote reiterates the message to Leader McConnell that the time for games is over and we need to move tonight to a bill that can receive broad support from the Senate and also pass in the House. We've got more work to do on this bill to make sure we're not leaving working families behind."
Democrats say the bill too heavily favored corporations and their executives, and does too little to help working people. Democrats also said the package didn't include money for state and local governments,  and only provided three months of unemployment insurance, according to Politico.
Senate Majority Leader Mitch McConnell, R-Ky. had postponed the vote earlier on Sunday when it became clear not enough Democrats supported it to move it forward.
Alabama Democratic Party: Mitch McConnell, Senate GOP are playing politics at the expense of families
The Alabama Democratic Party this week released a statement blaming Senate Majority Leader Mitch McConnell, R-Kentucky, and Senate Republicans for the inability of the two parties to come together to pass a bipartisan coronavirus aid bill before adjourning for the August recess.
"We are furious. You should be too. Mitch McConnell and Senate Republicans are once again playing politics at the expense of Alabama families," the Alabama Democratic Party wrote in an email to its donors and supporters. "Mitch McConnell waited over two months after the House of Representatives passed the HEROES Act to begin negotiations on a new relief package. He knew full well that many of the programs that Americans have relied on during this crisis would expire at the end of July. Now, many Alabama families are in dire straits and facing evictions. As Senator Doug Jones said, 'this is completely inexcusable.'"
Negotiations on a deal failed Thursday night, and Trump responded to the impasse by passing a series of executive orders to extend benefits for the unemployed and provide a break from payroll taxes.
"The President's executive order is a thinly veiled attempt to fulfill his promise of cutting Medicaid and privatizing Social Security," the Alabama Democrats responded to the President's actions. "His payroll tax collection moratorium also leaves open the possibility that the taxes may need to be paid in a lump sum next year. We need a bipartisan solution from the Senate, not political stunts, and hollow executive orders."
House Democrats wanted a $3.4 trillion stimulus while the Republicans want to limit it to just $1 trillion.
"Tell Senate Republicans to extend unemployment benefits to 600 dollars weekly by signing our petition," the Alabama Democratic Party wrote. "Alabama workers, displaced by the pandemic, should be able to provide for their families and pay their bills. Tell Mitch McConnell to quit playing games and act now."