Democrats reject coronovirus bill, saying more is needed for working people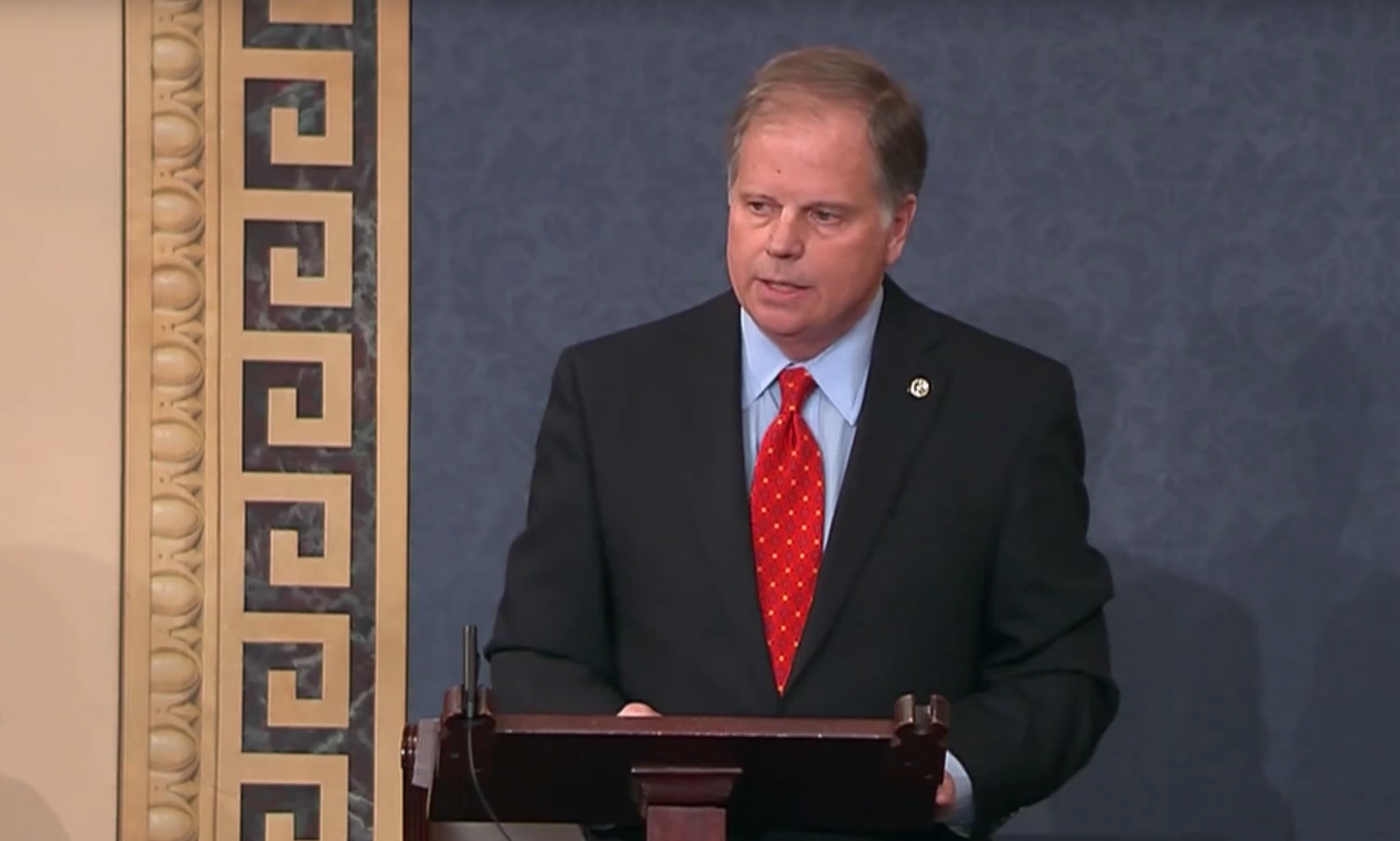 U.S. Sen. Doug Jones, D-Alabama, said he voted Sunday evening against moving forward a $1.6 trillion emergency rescue package during a procedural vote because it doesn't go far enough to help working people who need relief the most.
"We need a strong, bipartisan package that directly assists our workers, our health care providers, and vulnerable folks who need it most," Jones said in a statement. "We have no time to waste, so I am hopeful that this failed vote reiterates the message to Leader McConnell that the time for games is over and we need to move tonight to a bill that can receive broad support from the Senate and also pass in the House. We've got more work to do on this bill to make sure we're not leaving working families behind."
Democrats say the bill too heavily favored corporations and their executives, and does too little to help working people. Democrats also said the package didn't include money for state and local governments,  and only provided three months of unemployment insurance, according to Politico.
Senate Majority Leader Mitch McConnell, R-Ky. had postponed the vote earlier on Sunday when it became clear not enough Democrats supported it to move it forward.
Sewell votes in favor of National Apprenticeship Act
The bill would invest more than $3.5 billion to create nearly one million new apprenticeship opportunities.
Congresswoman Terri Sewell, D-Alabama, last week voted in favor of the National Apprenticeship Act, legislation to reauthorize the National Apprenticeship Act for the first time since its enactment in 1937.
The new National Apprenticeship Act will create one million new apprenticeship opportunities over the next five years. Registered apprenticeships provide workers with paid, on-the-job training, and are the nation's most successful federal workforce training program.
"As a long-time supporter of expanding registered apprenticeships, I am thrilled to support today's legislation to provide 1 million new apprenticeship opportunities over five years," Sewell said. "Our Nation is facing the worst economic downturn since the Great Depression and estimates show that more than 7 million of the pandemic's job losses will be permanent. We need bold investments like those in the National Apprenticeship Act to accelerate the economy and help get the American people back to work in stable, good-paying jobs of the future."
The bill invests more than $3.5 billion over the next five years.
The act establishes a $400 million grant program to support the expansion of apprenticeship opportunities, including pre-apprenticeships and youth apprenticeships, which will increase $100 million annually to reach $800 million by 2025.
The legislation also codifies and streamlines standards for registered apprenticeship, youth apprenticeship and pre-apprenticeship programs to make it easier for both apprentices and employers to participate in high-quality apprenticeships and codifies the Department of Labor's Office of Apprenticeship.
It directs the office to convene industry leaders, labor organizations, educators and others to expand apprenticeships into new occupations and sectors.
Supporters say the bill could yield $10.6 billion in net benefits to U.S. taxpayers in the form of increased tax revenue and decreased spending on public-assistance programs and unemployment insurance, and that nothing is more effective at breaking the cycle of poverty than a well-paying full-time job.
Sewell is about to enter her sixth term representing Alabama's 7th Congressional District.