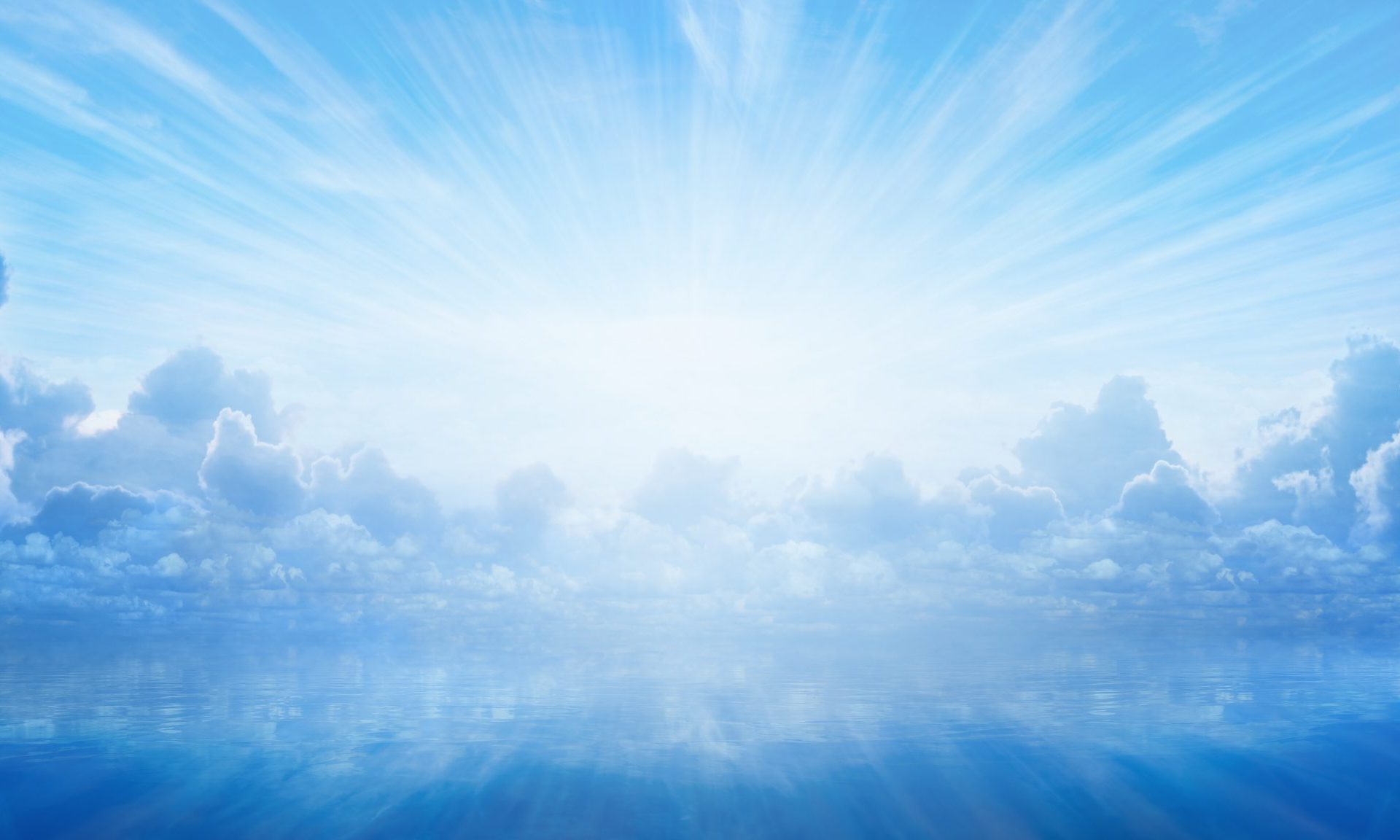 Healthcare professionals and scientists seem to indicate that we are closer to the beginning of the COVID-19 calamity than at the middle or the end.
But even in times of real human crisis, hope isn't dead but remains a vital thread in the fabric of what we know as the human spirit.
In his eighth State of the Union address in 1941, President Franklin D. Roosevelt said, "We have always held to the hope, the belief, the conviction that there is a better life, a better world, beyond the horizon."
This is part of the message Roosevelt relayed to the American people as he prepared the nation to enter World War II.
Across the nation and here in Alabama, everyone is experiencing disruption to daily life.
Worry, doubt and fear is everywhere as minute-by-minute bad news rolls in like a spring deluge.
"Hope Springs Eternal," is a phrase from the Alexander Pope poem An Essay on Man in which he wrote:
"Hope springs eternal in the human breast;
Man never Is, but always To be blest.
The soul, uneasy, and confin'd from home,
Rests and expatiates in a life to come."
"Hope is, of course, the belief one holds during difficult circumstances that things will get better," writes Saul Levine M.D., Professor Emeritus in Psychiatry at the University of California at San Diego in Psychology Today. "It is unique to our species because it requires words and thoughts to contemplate possible future events."
Dr. Levine concludes that hope is the very nature of the optimism that drives us to work toward overcoming.
"It has religious meaning for believers in God, who through prayer trust that their future will be protected by their Deity," said Levine. "But the presence of hope is secular and universal, and serves as a personal beacon, much like a lighthouse beckoning us during periods of darkness and stormy seas."
There is a reason for alarm as the government's response to the COVID-19 pandemic has been uneven, ineffectual and at times bordering on dereliction of its duty.
For years, there has been a movement to shrink government to a size where it can be drowned in a bathtub. The response by the federal government to the COVID-19 outbreak is a manifestation of that thinking.
Except for Gov. Kay Ivey, most state officials have remained near mute or totally silent during the crisis. Lt. Gov. Will Ainsworth has offered encouragement. Still, others seem to be in hiding except for a few Republicans who have sought to politicize the moment by criticizing U.S. Sen. Doug Jones and Speaker of the House Nancy Pelosi.
These times call for decisive leadership, frank words about the realities facing our State but not political pandering.
Diseases like COVID-19 are not partisan, seeing neither Democrat or Republican. The State's political leaders—the real ones—need to offer solutions, not partisan finger pointing.
Gov. Kay Ivey and her staff are doing their best, Press Secretary Gina Maiola is keeping the press informed almost hourly, likewise Communications Director Leah Garner is guiding the governor's message so that the public is informed. Health officer, Dr. Scott Harris', briefings are realistic, sobering and needed. Ivey's chief of staff, Jo Bonner, is a steady hand quietly and methodically aiding the governor and the various agencies who need support.
There have been missteps and blunders, but the governor's office is meeting a Herculean challenge with calm and efficiency.
If good intentions and best efforts are worth anything, if giving it one's all is the best any of us can do, then Gov. Ivey and her staff deserve appreciation.
The situations in the State will worsen before it is better.
No one knows how long COVID-19 will plague our State, but be assured that hope and faith beat worry and fear every time.
In what has become known as the "Four Freedoms Speech," FDR also had a message for the world. "Men of every creed and every race, wherever they lived in the world" are entitled to "Four Freedoms": freedom of speech, freedom of worship, freedom from want, and freedom from fear.
Our present danger will pass and we will once again need to work to preserve the four freedoms that FDR spoke about so many years ago.
Hope is one of our greatest assets in times like these. Please remain safe, have courage and believe that better days are ahead.
Print this piece
Opinion | Marsh hurls accusations at Gov. Ivey. Is he barking mad?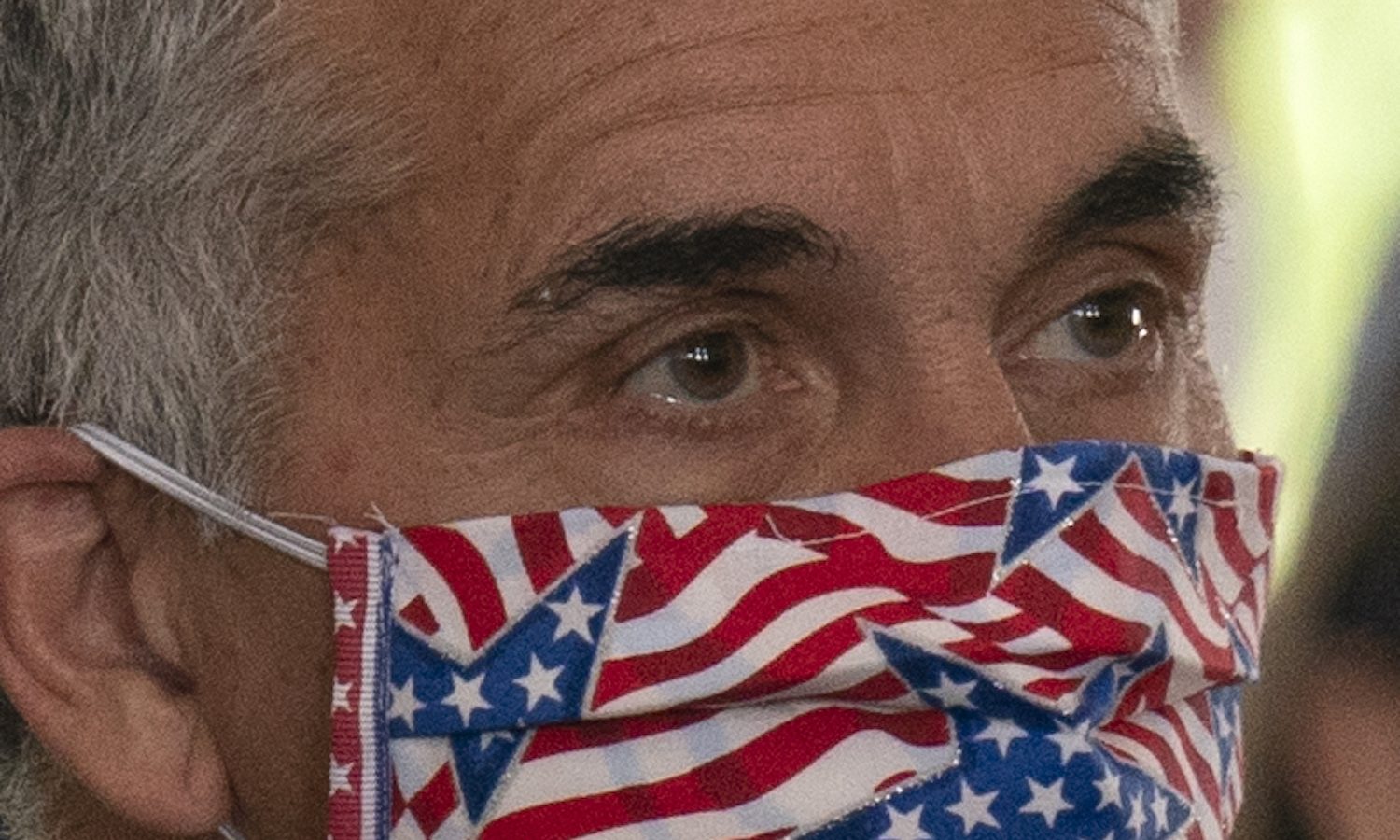 Appearing on the latest edition of Alabama Public Television's "Capitol Journal," Sen. President Pro Tem Del Marsh, R-Anniston, blamed Gov. Kay Ivey for the loss of some 450,000 jobs in Alabama.
It's an absurd accusation that any thinking Alabamian knows is a lie. But Marsh wants to hurt Ivey because she exposed him as little more than a petty, greedy-gut politico.
Still stinging from the public humiliation he suffered after Ivey revealed his "wish list" — which included taking $200 million in COVID-19 relief money to build a new State House — Marsh is leveling a cascade of recriminations against the popular governor.
However, what is astonishing is that he would spew brazen lies about Ivey during raging loss and uncertainty caused by a worldwide pandemic. This latest fiction about Ivey creating widespread economic calamity is the unseemly work of a hollow man without empathy, wisdom or decency.
This insane assertion that Ivey is somehow responsible for thousands suffering is as cravenly evil as it is politically stupid.
"The policies that have been put in place by the [Ivey] administration have 450,000 people out of work," Marsh told show host Don Daily.
Only a fool, a nutjob or a politician would blame Ivey for losing some 450,000 jobs, but there was Marsh, on public television, showing he is perhaps all three.
In the middle of his barking-mad comments, Marsh somehow forgot to mention that he was a member of Ivey's Executive Committee on the COVID-19 task force and helped make the very policies he now claims led to joblessness and financial ruin for many Alabamians.
Marsh is merely making it up as he goes because his fragile ego, pompous character and rank inhumanity suddenly became fully displayed for every Alabamian to see when he doubled down on building a new State House.
And so, like a guy caught with his pants down, Marsh is pointing his finger at Ivey to distract from his naked indifference toward the struggles of his fellow Alabamians.
Marsh's plan to spend the CARES Act funds on a State House and other pet projects ignored the sufferings of hundreds of thousands of the state's most vulnerable citizens and businesses.
Ivey wanted the nearly $1.9 billion in CARES funds to go to help those individuals, businesses and institutions affected by COVID-19. Marsh wanted it as a Senate piggybank, so, he lashes out at her rather than reflect on how he and the State Senate could do better in the future.
Anyone who blames others for their failings is a weakling, not a leader.
Marsh came to power under a scheme hatched around 2008, by then-Gov. Bob Riley. The plan was to make Mike Hubbard the speaker of the House, Marsh as pro tem and Bradley Byrne as governor. Riley would act as the shadow puppet master pulling the strings of power from behind a thin curtain of secrecy, allowing him to make untold riches without public accountability.
Byrne losing the governor's race to the hapless State Rep. Dr. Doctor Robert Bentley was the first glitch in the plan (yes, during the 2010 campaign for governor, Bentley changed his name to Doctor Robert Julian Bentley so the title Doctor would appear next to his name on the primary ballot).
The second problem for the venture was Hubbard's avarice, which landed him on the wrong side of the ethics laws he, Riley, Byrne and Marsh championed. Of course, the ethics laws were never meant to apply to them. They were designed to trap Democrats.
Marsh has floundered since Hubbard's grand departure and with Riley sinking further into the background, it is now apparent that Riley was the brains, Hubbard the muscle and Marsh the errand boy, picking up bags of cash to finance the operation.
Gofers rarely rise to power without the public noticing they're not quite up for the job, and so it is with Marsh that his office has shown the limits of his abilities.
Marsh wanted to control the COVID-19 relief money to spend on pork projects as he'd done in the past, but Ivey didn't allow it. To be outsmarted is one thing, but to be beaten by a woman is too much for a guy like Marsh.
Ivey burned Marsh like a girl scout roasting marshmallows over a campfire.
Senator Marshmallow, anyone?
Poor Marsh, with his political career in turmoil, picked the wrong target in Ivey.
Some look at Ivey and see a kind, grandmotherly figure. Ivey is as tough as a junkyard dog, and now Marsh knows what her bite feels like.
Ivey didn't cause massive job losses. COVID-19 did that. But Marsh got his feelings hurt, bless his heart, so he wants to take Ivey down.
Just like his scheme to commandeer the COVID-19 funds from the people didn't work, his attack on Ivey won't either.
People see Marsh for what he is, and it's neither strong nor competent; it's weak and ineffectual.
Marsh stood behind Ivey when she announced the state's health orders wearing an American flag style mask.
He voted for her executive amendment.
And now he lies.
In times of real crisis, true leaders emerge while others of lesser abilities whine. Marsh is complaining. Ivey is leading.
And so the public watches as The Masked Marshmallow takes on Iron-jawed Ivey. It's not tricky to see how this cage match turns out.
Marshmallow, down in three.
Print this piece