Virtual tip jars helping service industry workers amid COVID-19 closures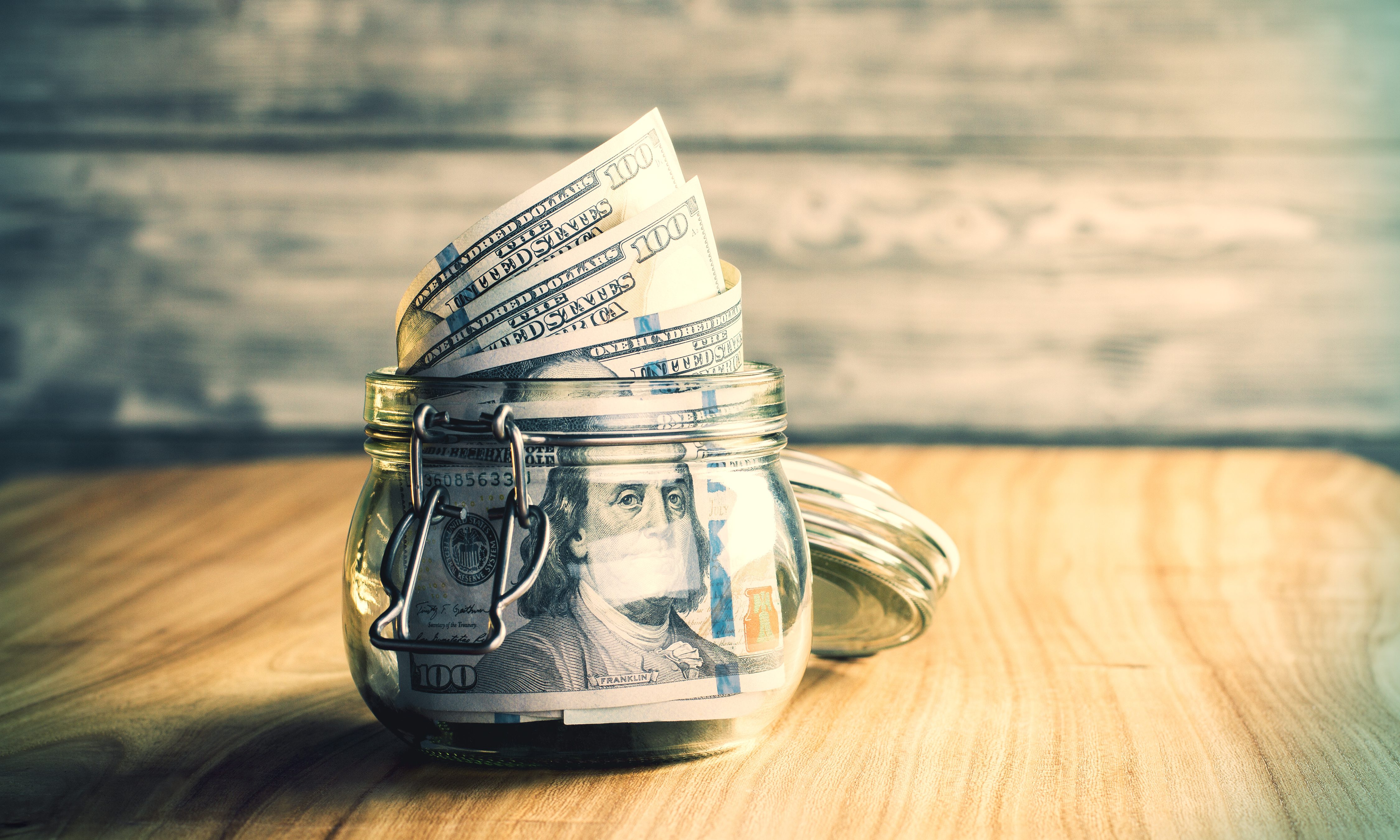 Communities are coming together to provide some relief to service industry workers who are unable to work due to restaurant and bar closures during the COVID-19 outbreak.
Last week, Gov. Kay Ivey issued statewide shutdowns of all dine-in restaurants and bars in an attempt to increase social distancing as the COVID-19 epidemic continues to grow in Alabama.
Some restaurants are still offering to-go or curbside pick-up orders but servers have seen their shifts cut down because of the limited options.
Virtual tip jars have been started in cities across the country, including Birmingham and Tuscaloosa, to put some money in servers' pockets after having their shift hours cut due to the restrictions set during this social distancing period. 
"Many of our friends and neighbors depend on tips to make ends meet," one donation page read. "This virtual tip jar is for local service industry staff — employees at bars, restaurants, salons, etc — to post their Venmo or Paypal information so that customers, neighbors, and Tuscaloosa community members can continue to support them."
Using an online spreadsheet, the simple system allows servers to put their name and place of employment, along with their Venmo and Paypal information, online. Those seeking to donate can then send money to the servers directly.
The Tuscaloosa has over 180 servers listed and the Birmingham page has over 740 servers listed to receive tips.
"Many people are scared — and that's okay. As long as we remember to care for our neighbors and show them love, we will pull through this challenge and look back on it as an example of the greatness of this city. 
"Bear Bryant said, 'You must learn how to hold a team together. You must lift some men up, calm others down, until finally they've got one heartbeat. Then you've got yourself a team.' Communities and teams share a lot of similarities; this "one heartbeat" is one of those similarities. Now is the time to be there for each other to build a Tuscaloosa that has the same unity Bear Bryant built in his team."
Print this piece
Gov. Ivey launches state guide to COVID-19 relief efforts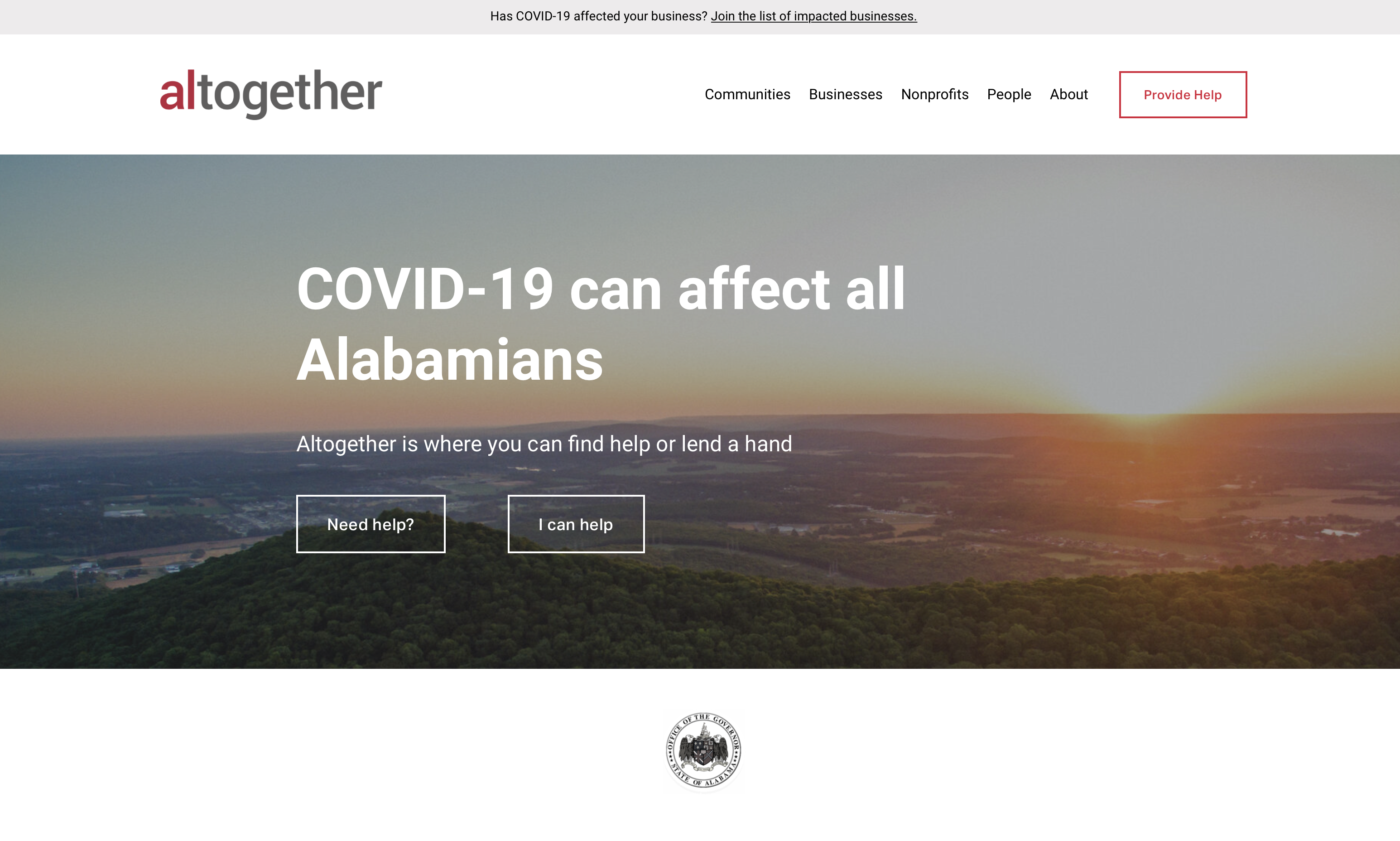 Governor Kay Ivey on Monday announced the launch of altogetheralabama.org, an online resource that will serve as a hub of information for the state's response to the coronavirus crisis.
The site becomes the state's official guide to COVID-19 relief efforts, to help empower those impacted by the outbreak and those who want to offer support.
"We wanted to quickly create a trusted resource that centralizes information, resources and opportunities for businesses and individuals in need of support," Governor Ivey said. "We are all in this together."
The website is designed to be a comprehensive guide to aid in navigating all issues related to the COVID-19 response. Individuals and business owners can seek help and identify state and federal resources that can provide a lifeline in the form of low-interest loans and financial assistance.
Business owners, for example, can learn about the U.S. Small Business Administration's Paycheck Protection Program, which launched April 3 to provide a direct incentive for them to keep their workers on the payroll. Displaced workers, meanwhile, can use the site to learn about enhanced unemployment benefits.
"It's important for Alabama's business owners and its workforce to take full advantage of the resources being made available through the federal government's $2 trillion coronavirus relief package," said Greg Canfield, secretary of the Alabama Department of Commerce. "The site is meant to expedite the process so both employers and employees can get back up on their feet as fast as possible."
At the same time, the site will function as a pathway for Alabama's good corporate citizens and the general public to offer support and solutions that can help spark recovery across the state. It will act as a portal for companies, non-profits and individuals to volunteer, make donations of supplies, offer an assistance program, and even post job openings.
The site was developed in partnership with Opportunity Alabama, a non-profit organization that promotes investment in the state's designated Opportunity Zones. It was facilitated by a partnership with Alabama Power.
"Over the last two years, Opportunity Zones have allowed us to build a network of stakeholders that care deeply about helping distressed places," said Alex Flachsbart, Opportunity Alabama founder and CEO. "We hope this site will provide a gateway linking our network to those businesses and communities in economic distress, no matter where they are in Alabama."
"These are challenging times," added Governor Ivey. "We needed a place to efficiently and rapidly post and disseminate information – as soon as it's available – for all affected parties. Thank you for your support and partnership in helping bring Alabama together."
Any business, program or individual who would like to join ALtogether as a resource in COVID-19 response and relief can register at altogetheralabama.org/join.
Print this piece