As cases surpass 1,100 in Alabama, still no "stay-at-home" order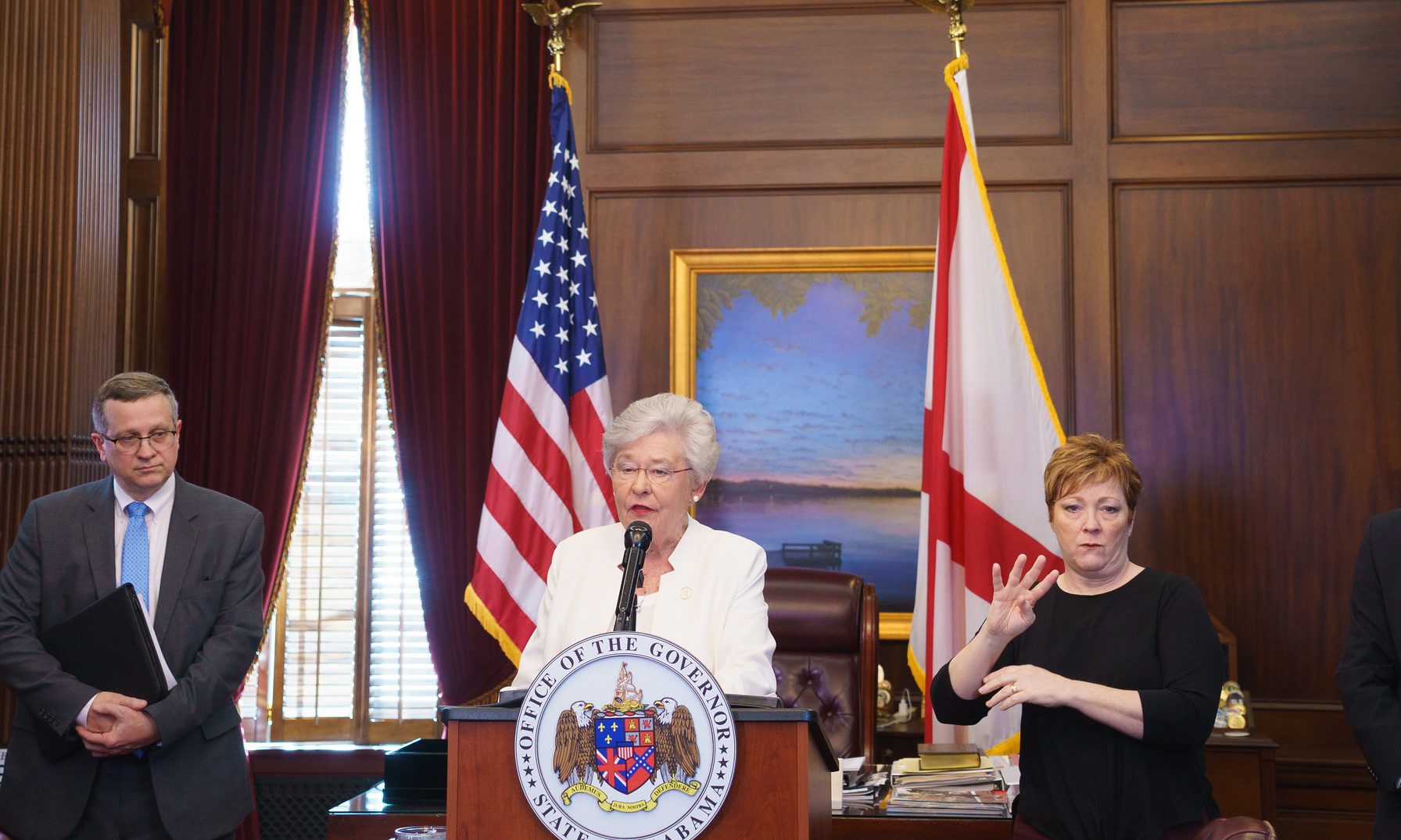 The number of positive novel coronavirus cases in Alabama rocketed past a thousand Wednesday, but the state still has no shelter-in-place order — and Gov. Kay Ivey's office says she is not ready to implement one.
"The governor remains committed to exploring all options and has not ruled anything out, but she hopes that we do not need to take this approach," Ivey's spokesperson said Wednesday.

By 6 p.m., there were 1,108 confirmed cases of the virus and at least 28 deaths statewide related to COVID-19. Cases grew by triple digits again after a brief lull in new cases Tuesday. But the infections are also widespread. Cases have been reported in 62 of the state's 67 counties — and not just in the more urban ones.
Only one city in the state, Birmingham, has issued a shelter-in-place order. The city is in Jefferson County, which, in coordination with the city, has taken a stricter approach to handling the coronavirus outbreak because it has the most cases in the state.
The cities of Montgomery and Tuscaloosa have also implemented curfews, but they have far fewer cases per capita than many other areas of the state. (No. 30 and 31 out of 67 counties in per capita cases.)
But some of the hardest-hit counties in the state are outside of Jefferson County, and the health departments in those counties do not have as much authority to issue their own directives as Jefferson County and Mobile County do. They're the only two health departments in the state that are independent with the legal authority to act autonomously from the state health department.
Cities and counties in some of the hardest-hit areas like Lee and Chambers counties have also not issued shelter-in-place orders by municipal ordinance as has been the case in Jefferson County.
Lee County and Chambers County in East Alabama have the highest infection rates in the state, and the highest per capita number of cases, yet the cities and counties there are following a statewide order that is less restrictive than the measures in place in Birmingham, Tuscaloosa or Montgomery.
Lee County has 83 cases, and Chambers County has 45. But per capita, Chambers County has 135 cases per 100,000. (For comparison, Jefferson County, where there are 302 cases, has only 46 cases per 100,000 people.) Chambers County also has the highest number of deaths per capita in the state, at 12 per 100,000 people.
The hospital that serves Lee, Chambers and the surrounding counties — East Alabama Medical Center — is currently treating 30 patients with a confirmed diagnosis of COVID-19. It has already discharged 16 other COVID-19 patients, and there are 12 more in the hospital with suspected cases of the virus.
While the hospital says it is currently stable in the number of ventilators and other equipment it has available, it is still asking for donations of some needed supplies like latex-free gloves and bleach wipes.

Aside from UAB in Birmingham, EAMC is currently treating the most COVID-19 patients, according to data APR collected over the past two days. As the state continues to avoid issuing a statewide stay-at-home or shelter-in-place order, East Alabama Medical Center is urging the residents in the area to act as if there has been an order issued.
"While there is not yet a mandate to shelter in place, EAMC encourages it as the best way to stop the spread of COVID-19," the hospital said. "Community leaders, city officials and the media have shared this important message, but there are still reports of groups gathering, children playing in neighborhood parks, dinner parties, bible studies and other events."
All of Alabama's neighboring states have issued shelter-in-place orders. Mississippi, Georgia, Florida and Louisiana have done so. The governors of Mississippi, Florida and Georgia all decided to issue orders today after balking at the idea for weeks.
Ivey has taken steps to curb the spread of the virus. She and the Alabama Department of Health issued an order on March 19 that closed the state's beaches and limited gatherings of 25 or more people. She's also closed schools for the remainder of the academic year.
On Friday, March 27, Ivey ordered closed a number of different types of businesses including athletic events, entertainment venues, non-essential retail shops and service establishments with close contact. The state has also tightened its prohibition on social gatherings by limiting non-work related gatherings of 10 people or more.
Ivey's order Friday is not that far off from a shelter-in-place order, but it lacks the force of telling the state's residents to stay home if at all possible. A number of businesses and manufacturing facilities are also allowed to keep operating, though they have been encouraged to abide by social-distancing guidelines as much as possible.
But Ivey has said she doesn't want to issue a shelter-in-place or stay-at-home order because she doesn't want to put more stress on the economy.
"You have to consider all the factors, such as the importance of keeping businesses and companies open and the economy going as much as possible," Ivey said on Friday.
Ivey's spokesperson Wednesday said the governor has taken appropriate action thus far.
"In consultation with the Coronavirus Task Force, the governor and the Alabama Department of Public Health have taken aggressive measures to combat COVID-19," her spokesperson, Gina Maiola, said. "The governor's priority is protecting the health, safety and well-being of all Alabamians, and their well-being also relies on being able to have a job and provide for themselves and their families. Many factors surround a statewide shelter-in-place, and Alabama is not at a place where we are ready to make this call."
Print this piece
Sewell, Rogers vote for bipartisan bills to improve Paycheck Protection Program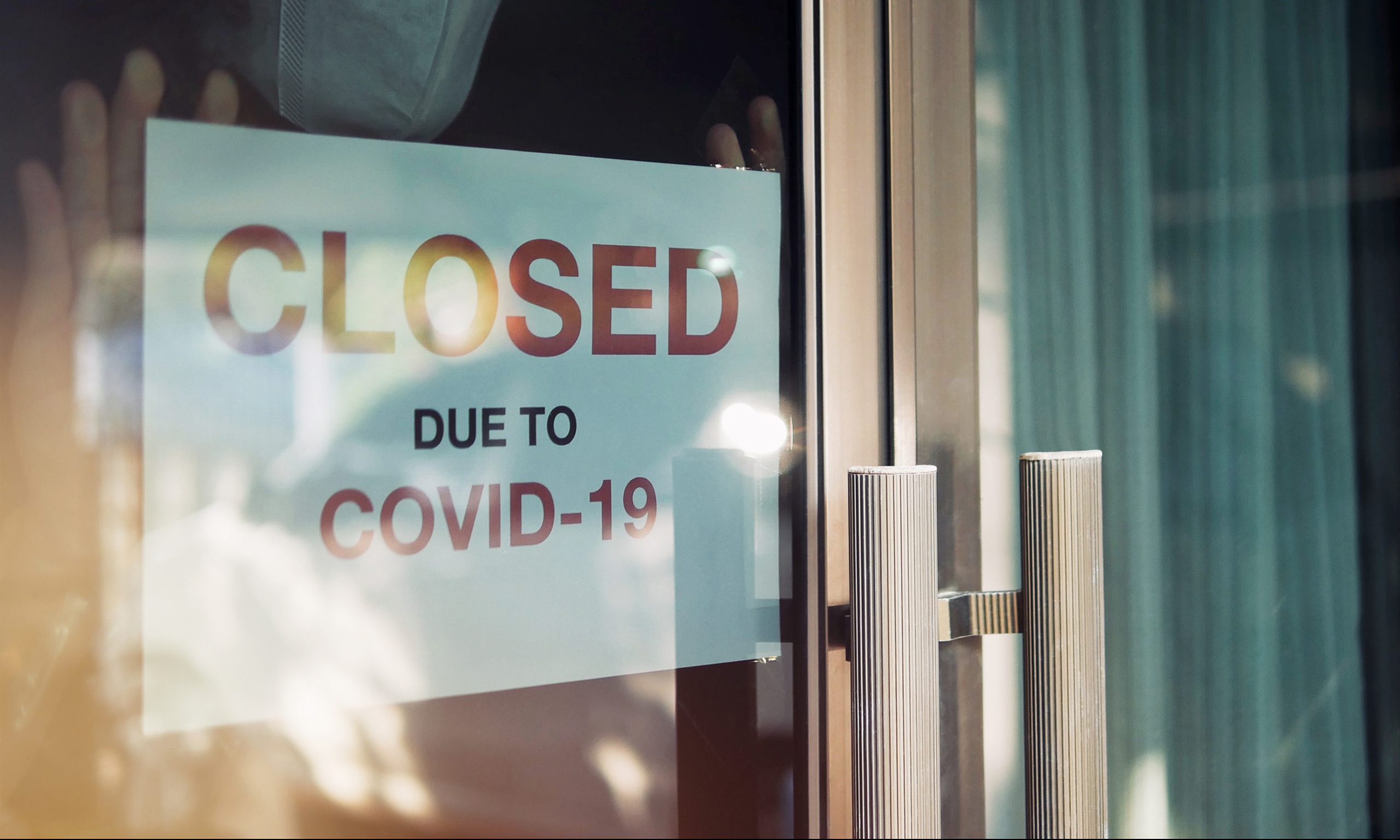 U.S. Reps. Terri Sewell, D-Selma, and Mike Rogers, R-Saks, voted in favor of a bipartisan bill aimed at improving the Paycheck Protection Program, dubbed the Payroll Protection Program Flexibility Act.
"The Paycheck Protection Program has been a lifeline for tens of thousands of Alabama businesses, but there are still too many small businesses that have been unable to access necessary resources because of the program's strict stipulations," Sewell said.
Sewell said many small businesses have not applied despite their urgent need because they do not believe they can meet current standards, and many are afraid to use the money because of the program's strict requirements.
"The bills the House passed today would both make the PPP program more flexible so it can reach more small businesses in need, and also increase the program's transparency to ensure funding is going to main street businesses that need support the most," Sewell said.
Rogers said he was pleased the act passed the House.
"The bill will add more flexibility to these loans to help small businesses even more," he said. "It will extend the loan forgiveness period, allow businesses that receive forgiveness to also receive payroll tax deferment and will allow businesses to spend different amounts on payroll costs and mortgage, rent, and other expenses. I hope these modifications will further help our small businesses that are the heartbeat of our local economies."
According to the U.S. Small Business Administration, more than 60,000 Paycheck Protection Program loans have been issued to small businesses in Alabama with each recipient receiving an average PPP loan of about $100,000.
According to Sewell's office, the new bill would provide needed flexibility to the Paycheck Protection Program — originally created by Congress in the CARES Act in April — in order to make this key program functional for the small businesses that need it the most.
Sewell's office provided a lengthy explanation of what the legislation does:
Under the current Paycheck Protection Program, the PPP loan converts to a grant as long as the small business uses the loan within eight weeks of the CARES Act enactment – that is, by June 30 – and uses at least 75 percent of the loan proceeds on payroll and the rest for such necessary expenses as rent, mortgage interest, and utilities. Many small businesses, particularly very small businesses, have reported that, with these restrictions, the loans do not meet their needs.
The bill makes the PPP program more flexible in the following key ways, in order to make it more accessible and usable for the vulnerable small businesses that need it the most:
Allowing loan forgiveness for expenses beyond the 8-week covered period to 24 weeks and extending the rehiring deadline. Back in March, the PPP program was established as an eight-week program, ending on June 30. However, it is clear that the economic effects of the pandemic will impact small businesses long past June 30. The current eight-week timeline does not work for local businesses that could only very recently have customers and those that are only allowed to open with very heavy restrictions. Small businesses need the flexibility to spread the loan proceeds over the full course of the crisis, until demand returns.
Increasing the current limitation on the use of loan proceeds for nonpayroll expenses from 25 percent to 40 percent. Currently, under regulations issued by the Trump Administration, the PPP loans require that no more than 25 percent of loan proceeds can be spent on non-payroll expenses such as rent, mortgage interest, and utilities. This limitation has prevented many small businesses, such as independent restaurants, from applying to the program because their rent is significantly more than 25 percent of their monthly expenses. The 40 percent limitation in this bill is much more realistic.
Extending the program from June 30 to December 31. By ensuring the PPP program will operate for 24 weeks, rather than only eight, this bill will ensure that many more truly small businesses will be able to take advantage of the program.
Extending loan terms from two years to five years. According to the American Hotel and Lodging Association, full recovery for that industry following both the September 11, 2001 terrorist attacks and the 2008 recession took more than two full years. This was also true for many other industries. If the past is any indication of the future, it will take many businesses more than two years to achieve sufficient revenues to pay back the loan.
Ensuring full access to payroll tax deferment for businesses that take PPP loans. The purpose of PPP and the payroll tax deferment was to provide businesses with liquidity to weather the crisis. Receiving both should not be considered double-dipping. Businesses need access to both sources of cash flow to survive.
The Payroll Protection Program Flexibility Act passed on a 417 to 1 vote. Alabama Congressmembers Bradley Byrne, Mo Brooks, Robert Aderholt, Martha Roby, and Gary Palmer also voted for the legislation. It now heads to the Senate for their consideration.
Rogers represents Alabama's 3rd Congressional District. Sewell represents Alabama's 7th Congressional District.
Print this piece