Opinion | Finding the new normal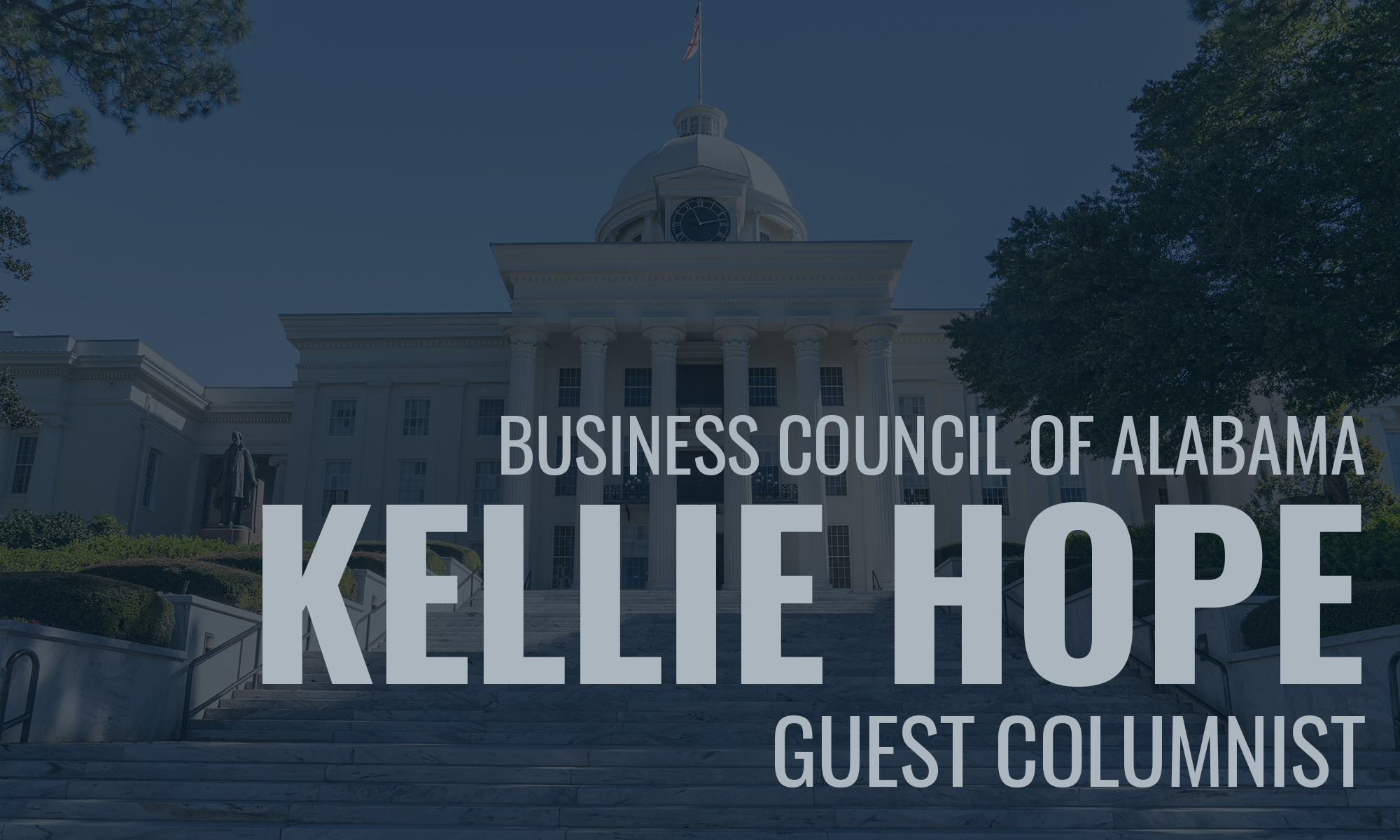 I spent my professional career getting dressed, usually in business attire, leaving my house and driving to another location – office tower, free standing building, hospital – to begin my work day. All of that changed late last year, when I joined the Business Council of Alabama as Regional Director, a newly created role in the organization. One of the best perks (among many) of joining BCA is my ability to work from home. The past four months have been filled with transition and some trial and error. Making the shift from an "office" office to a home office environment can be seamless, but it takes effort, discipline and a healthy dose of humor.
Before the Coronavirus pandemic, remote work in the United States was already on the rise. According to the Federal Reserve, the share of the labor force that works from home has tripled in the past 15 years. Prior to the outbreak, the Bureau of Labor and Statistics noted 29 percent of the American workforce could and did work from home. This has only increased as "social distancing" has become the new normal. In our current coronavirus reality, hundreds of thousands of workers across multiple disciplines and industries are now joining me in my slippers in front of my computer first thing in the morning. Before I made my transition, I asked friends and colleagues for advice. The overwhelming response was "it's great; you'll love it", quickly followed by "make sure you're organized; it's very different."  That advice is 100 percent true – It's great, AND it's quite an adjustment. Their advice has never been more pertinent, and I thought it timely to share it with you. Here are my best suggestions for making the transition:
Have a defined workspace

: An actual home office, the dining room table, a set up on the back porch – it's critical to have a dedicated space where you work that isn't your bedroom. (Although, an occasional conference call from your bed isn't the end of the world).

Maintain a routine

: Wake up at a consistent time, have breakfast, get dressed, spend some time preparing for your day just as you would if you were leaving the house. The same way you use your drive to make calls or ease into your day, do it at home. Same with the end of the day – download the day's events and prepare for the next day, just as you would before you leave the office. In these very uncertain times, routine not only helps maintain productivity, but it provides a sense of normalcy.

Have defined work time

: This was one of my biggest challenges. It's so easy to jump into work as soon as you open your eyes and find you are still at it when the 9:00 news is on. Conversely, it's tempting to do a few loads of laundry or run a quick errand, and the next thing you know, your day is off the rails.  It's important to take breaks (just as you would if you were in an office)

but work time is for work

.  

Get out of the house:

*Disclaimer: this was much easier before COVID-19 became a part of our daily vocabulary* Looking ahead to the day we return to some semblance of normalcy, set appointments outside your home – at a coffee shop, a colleague's office, etc. For now, take a walk, go to Starbucks drive through – something to break the monotony of being inside all day, every day.

Be patient with yourself

: Working from home requires a different type of discipline than going into the office, especially with kids and others likely in the house also. Be kind to yourself and others. Allow yourself time to adjust to the new routine.

Stay connected

: Communicate with colleagues and peers through the multitude of available outlets – video conference, webinars, conference calls, group chats. This helps maintain the rapport and productive teamwork that exists in the office environment. Connection also benefits our mental and emotional well-being, which we should all pay attention to, especially now.

Enjoy the perks!:

Jeans instead of a business suit – that's great! If you aren't going out, wear your cozy slippers or flip flops all day. If the weather is nice, make calls or handle emails from your backyard or patio and get your daily dose of vitamin D (Multitasking!). There is wonderful flexibility and creativity when working from home. Enjoy it!
Countless tips and strategies to make the work-from-home transition a success are readily accessible. A quick Google search will yield all sorts of articles and helpful hints. My transition to working from home was the right decision for me and my family.  Coronavirus made that decision for so many others in the last few weeks. It's important that you find a strategy that works best for you and your family, and just do it! Good luck and best wishes.

Kellie Hope is the Business Council of Alabama's regional director based out of Mobile.
Opinion | Warning: Your blood may boil
"One truth can not be denied. Someone was up to no good. And their empty proclamations to put our children first were lies."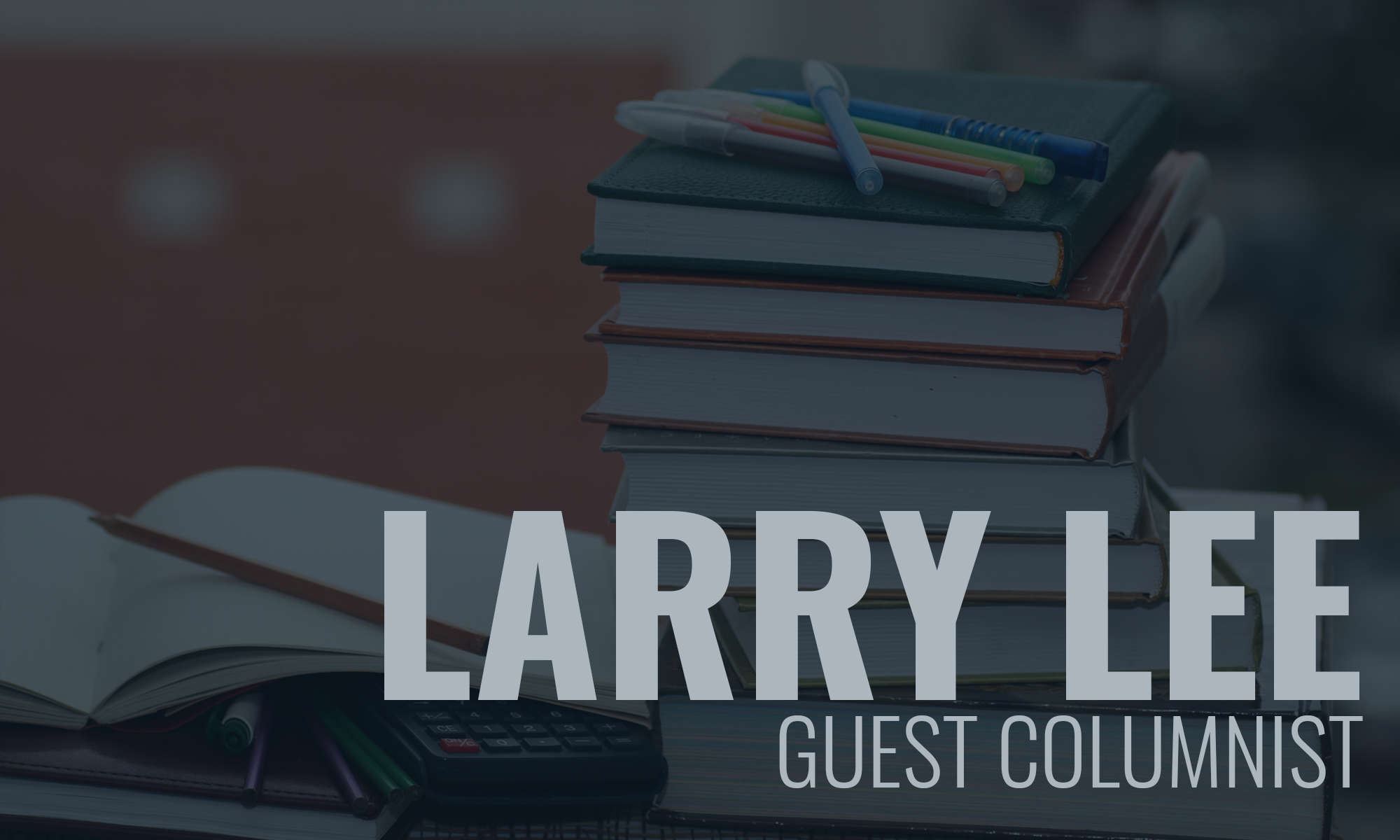 OK. It is not unusual for me to lose my cool in this very weird and very crazy political turmoil swirling around us. And why not when we are engulfed in adults acting like children?
However, none of these get me stirred up like the saga I am about to relate.
The reason being I know too much about what happened and heard many of the lies and attempts at deception in person. And certainly, because at the end of the day, it was the public school students of Alabama who paid the costs incurred because certain "public officials" betrayed the public trust.
This all unfolded in 2016, when the State Board of Education made one of the most boneheaded moves I've ever witnessed by hiring Mike Sentance of Massachusetts to be our state superintendent of education. He was a disaster. Not an educator, never a teacher, principal or local superintendent. Had applied for the Alabama job in 2011 and didn't even get an interview.
State educators were almost solidly committed to wanting Jefferson County superintendent Craig Pouncey to get the job. They considered giving the job to Sentance a slap in the face (The fact that Sentance lasted one year before packing his bags removed any doubt that he was a very bad choice).
Sentance was announced as the choice on Aug. 11, 2016. But even then, rumors of misdoing were afoot and then-State Sen. Gerald Dial called for an investigation into the hiring process within a week.
Someone orchestrated a smear campaign against Pouncey, obviously to hurt his chances of being selected by the State Board of Education. A packet of info was distributed to each board member alleging wrongdoing by Pouncey. All board members discounted the info — except Mary Scott Hunter of Huntsville.
Let's fast forward a moment. When the dust finally settled, Pouncey filed suit against Hunter and others. And just last week, Bill Britt, the editor of the Alabama Political Reporter filed the following:
"A defamation suit filed by Pouncey against former school board member Mary Scott Hunter was recently settled with Pouncey being awarded $100,000 by the state. According to Pouncey's attorney, Kenny Mendelsohn, no admission of liability by Hunter was offered under the terms of the agreement. "It is estimated the state spent as much as a million dollars or more on defense attorneysto protect Hunter and others. APR was able to identify nearly a half-million dollars in attorneys fees paid during the case, but assigning a final dollar figure is nearly impossible, because four contracts with top-tier law firms were for $195 per hour and open-ended. "The settlement puts an end to years of hearings, investigations, lawsuits, and recriminations."
[You can read all of APR's story here.]
I spent hours and hours tracking this story. What I learned was disgusting and sickening. It was obvious that the trust citizens had placed in elected officials to protect the interest of public school students was ignored. This was not about helping kids and teachers and administrators and trying to find the best state superintendent possible, it was about political agendas and adults trying to cover their ass.
I am no kid. The first-ever real life political campaign I was part of was in 1972. Which is to say that I've seen my share of political shenanigans. But none more repulsive than what happened in 2016.
Dial asked the attorney general to investigate what took place. Then he and his colleague, Democratic Sen. Quinton Ross, passed a resolution creating a legislative committee to investigate. I went to each of these sessions. They were standing room only. All kinds of folks showed up, including some of Alabama's most recognized lobbyists.
One of the more amazing things that happened was when Mary Scott Hunter, an attorney herself, told Dial that "she did not know the rules" about how the state ethics commission was supposed to handle anonymous complaints.
So Pouncey filed suit in an effort to clear his name. I don't blame him. I would have as well.
Among the things about all this that never made sense is why the state of Alabama footed the legal bill for defending those in the suit, especially Hunter.
Her actions were of her own choosing. She became a rogue state board member. She did not consult with other members before she began making sure the Ethics Commission had a copy of the bogus complaint. No other board members did this.
For whatever reason, she took matters into her own hands in an effort to harm Pouncey.  She was outside the bounds of her duties and responsibilities as a state board member.
But as is common, this legal action moved at the speed of paint drying. Then COVID-19 got in the way and civil suits got shoved to the end of the line. The best, most recent guess as to when the case would show up on a court docket was at least two years from now.
The state offered to settle for $100,000. After careful consideration with his attorney, Pouncey reluctantly decided to settle. I know Pouncey well. He has told me repeatedly that this was never about money. Instead, it was about his reputation and how certain people were willing to put politics above the interest of students. But the expectations of such ever happening grew dimmer with each day and the suit was settled.
The truth will never be known. A court will never render a verdict pointing out guilty parties. We are only left with our assumptions, based on pieced together facts gleaned from discussions and paperwork.
But one truth can not be denied. Someone was up to no good. And their empty proclamations to put our children first were lies.