Opinion | Finding the new normal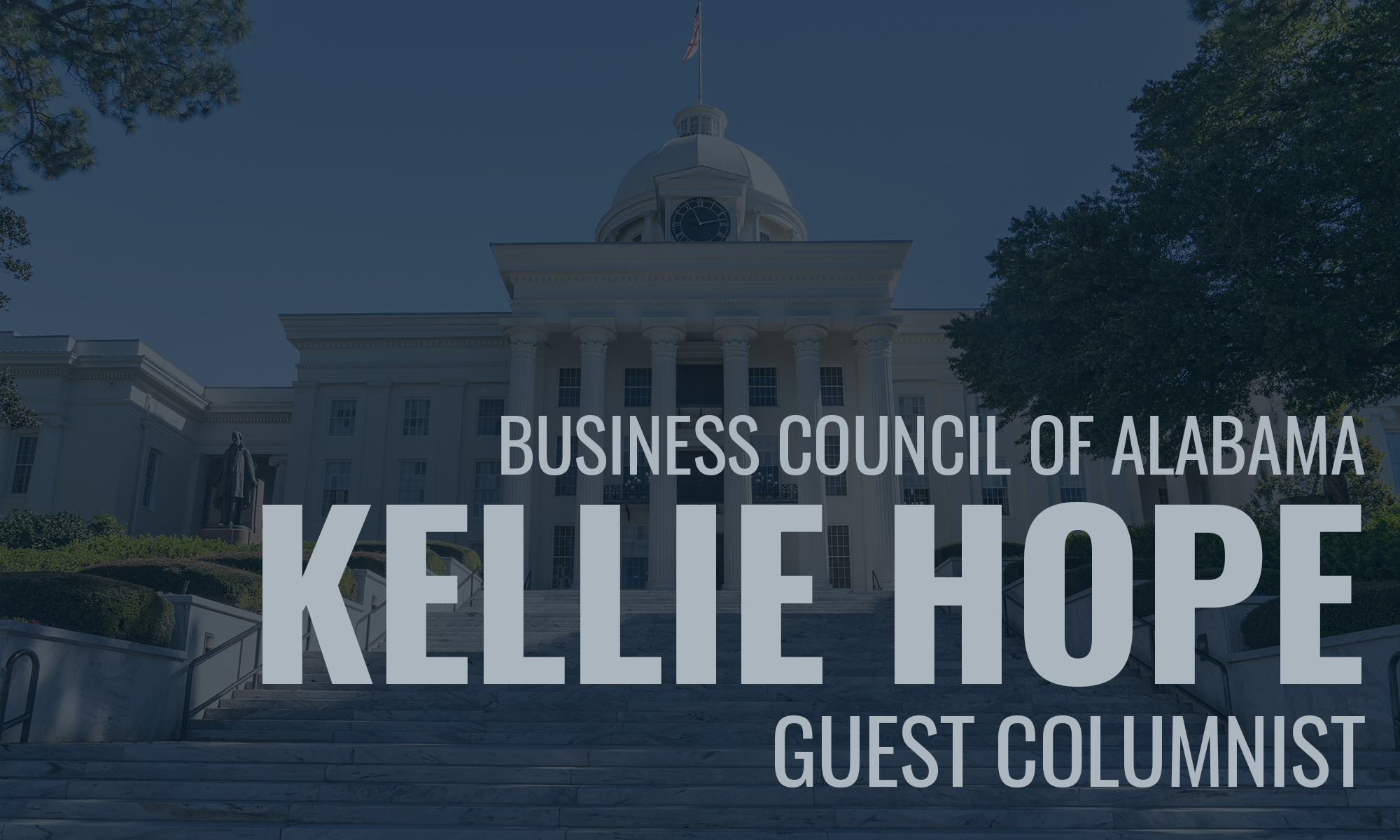 I spent my professional career getting dressed, usually in business attire, leaving my house and driving to another location – office tower, free standing building, hospital – to begin my work day. All of that changed late last year, when I joined the Business Council of Alabama as Regional Director, a newly created role in the organization. One of the best perks (among many) of joining BCA is my ability to work from home. The past four months have been filled with transition and some trial and error. Making the shift from an "office" office to a home office environment can be seamless, but it takes effort, discipline and a healthy dose of humor.
Before the Coronavirus pandemic, remote work in the United States was already on the rise. According to the Federal Reserve, the share of the labor force that works from home has tripled in the past 15 years. Prior to the outbreak, the Bureau of Labor and Statistics noted 29 percent of the American workforce could and did work from home. This has only increased as "social distancing" has become the new normal. In our current coronavirus reality, hundreds of thousands of workers across multiple disciplines and industries are now joining me in my slippers in front of my computer first thing in the morning. Before I made my transition, I asked friends and colleagues for advice. The overwhelming response was "it's great; you'll love it", quickly followed by "make sure you're organized; it's very different."  That advice is 100 percent true – It's great, AND it's quite an adjustment. Their advice has never been more pertinent, and I thought it timely to share it with you. Here are my best suggestions for making the transition:
Have a defined workspace

: An actual home office, the dining room table, a set up on the back porch – it's critical to have a dedicated space where you work that isn't your bedroom. (Although, an occasional conference call from your bed isn't the end of the world).

Maintain a routine

: Wake up at a consistent time, have breakfast, get dressed, spend some time preparing for your day just as you would if you were leaving the house. The same way you use your drive to make calls or ease into your day, do it at home. Same with the end of the day – download the day's events and prepare for the next day, just as you would before you leave the office. In these very uncertain times, routine not only helps maintain productivity, but it provides a sense of normalcy.

Have defined work time

: This was one of my biggest challenges. It's so easy to jump into work as soon as you open your eyes and find you are still at it when the 9:00 news is on. Conversely, it's tempting to do a few loads of laundry or run a quick errand, and the next thing you know, your day is off the rails.  It's important to take breaks (just as you would if you were in an office)

but work time is for work

.  

Get out of the house:

*Disclaimer: this was much easier before COVID-19 became a part of our daily vocabulary* Looking ahead to the day we return to some semblance of normalcy, set appointments outside your home – at a coffee shop, a colleague's office, etc. For now, take a walk, go to Starbucks drive through – something to break the monotony of being inside all day, every day.

Be patient with yourself

: Working from home requires a different type of discipline than going into the office, especially with kids and others likely in the house also. Be kind to yourself and others. Allow yourself time to adjust to the new routine.

Stay connected

: Communicate with colleagues and peers through the multitude of available outlets – video conference, webinars, conference calls, group chats. This helps maintain the rapport and productive teamwork that exists in the office environment. Connection also benefits our mental and emotional well-being, which we should all pay attention to, especially now.

Enjoy the perks!:

Jeans instead of a business suit – that's great! If you aren't going out, wear your cozy slippers or flip flops all day. If the weather is nice, make calls or handle emails from your backyard or patio and get your daily dose of vitamin D (Multitasking!). There is wonderful flexibility and creativity when working from home. Enjoy it!
Countless tips and strategies to make the work-from-home transition a success are readily accessible. A quick Google search will yield all sorts of articles and helpful hints. My transition to working from home was the right decision for me and my family.  Coronavirus made that decision for so many others in the last few weeks. It's important that you find a strategy that works best for you and your family, and just do it! Good luck and best wishes.

Kellie Hope is the Business Council of Alabama's regional director based out of Mobile.
Opinion | Auburn Student Center named for Harold Melton, first Auburn SGA president of color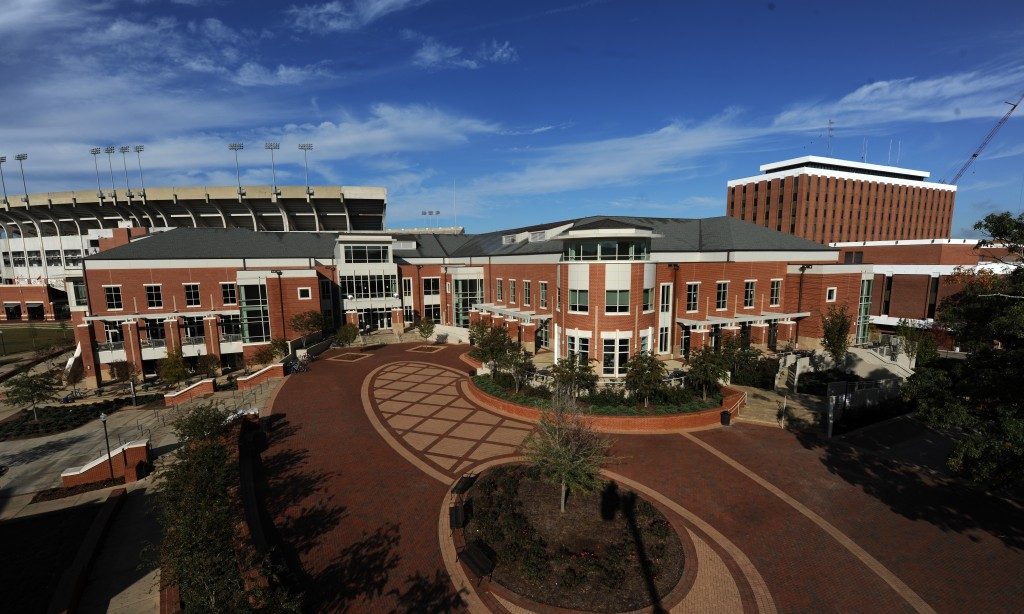 The year 1987 was a quiet one for elections across America but not at Auburn. That was the year Harold Melton, a student in international studies and Spanish, launched and won a campaign to become the first African American president of the Auburn Student Government Association, winning with more than 65 percent of the vote.
This was just the first of many important roles Harold Melton would play at Auburn and in an extraordinarily successful legal career in his home state of Georgia, where his colleagues on the Georgia Supreme Court elected him as chief justice.
Last week, the Auburn Board of Trustees unanimously named the Auburn student center for Justice Melton, the first building on campus that honors a person of color. The decision was reached as part of a larger effort to demonstrate Auburn's commitment to diversity and inclusion.
In June, Auburn named two task forces to study diversity and inclusion issues. We co-chair the task force for the Auburn Board with our work taking place concurrently with that of a campus-based task force organized by President Jay Gogue. Other members of the Board task force are retired Army general Lloyd Austin, bank president Bob Dumas, former principal and educator Sarah B. Newton and Alabama Power executive Quentin P. Riggins.
These groups are embarking on a process that offers all Auburn stakeholders a voice, seeking input from students, faculty, staff, alumni, elected officials and more. It will include a fact-based review of Auburn's past and present, and we will provide specific recommendations for the future.
We are committed to making real progress based on solid facts. Unlike other universities in the state, Auburn has a presence in all 67 counties through the Alabama Cooperative Extension System. Our review has included not only our campuses in Auburn and Montgomery but all properties across our state. To date, we have found no monuments or statues recognizing the history that has divided our country. We will continue our fact-finding mission with input from the academic and research community.
Our university and leadership are committed to doing the right thing, for the right reasons, at the right time. We believe now is the right time, and we are already seeing results.
In addition to naming the student center for the Honorable Harold Melton, we have taken steps to highlight the significant role played by Harold Franklin, the student who integrated Auburn. We are working to enhance the historical marker that pays tribute to Mr. Franklin, and we are raising its visibility in campus tours as we pay homage to his contributions as our first African American student. Last month, we awarded Mr. Franklin, now 86 and with a Ph.D., a long-overdue master's degree for the studies he completed at Auburn so many years ago.
We likewise endorsed a student-led initiative creating the National Pan-Hellenic Council Legacy Plaza, which will recognize the contributions of Black Greek organizations and African American culture on our campus.
In the coming months, Auburn men and women will work together to promote inclusion to further enhance our student experience and build on our strength through diversity. The results of this work will be seen and felt throughout the institution in how we recruit our students, provide scholarships and other financial support and ensure a culture of inclusion in all walks of university life.
Our goal is to identify and implement substantive steps that will make a real difference at Auburn, impact our communities and stand the test of time.
Naming the student center for Justice Melton is but one example. In response to this decision, he said, "Auburn University has already given me everything I ever could have hoped for in a university and more. This honor is beyond my furthest imagination."
Our job as leaders at Auburn is more than honoring the Harold Meltons and Harold Franklins who played a significant role in the history of our university. It is also to create an inclusive environment that serves our student body and to establish a lasting legacy where all members of the Auburn Family reach their fullest potential in their careers and in life.