Opinion | Slush fund for congressmen included in coronavirus relief bill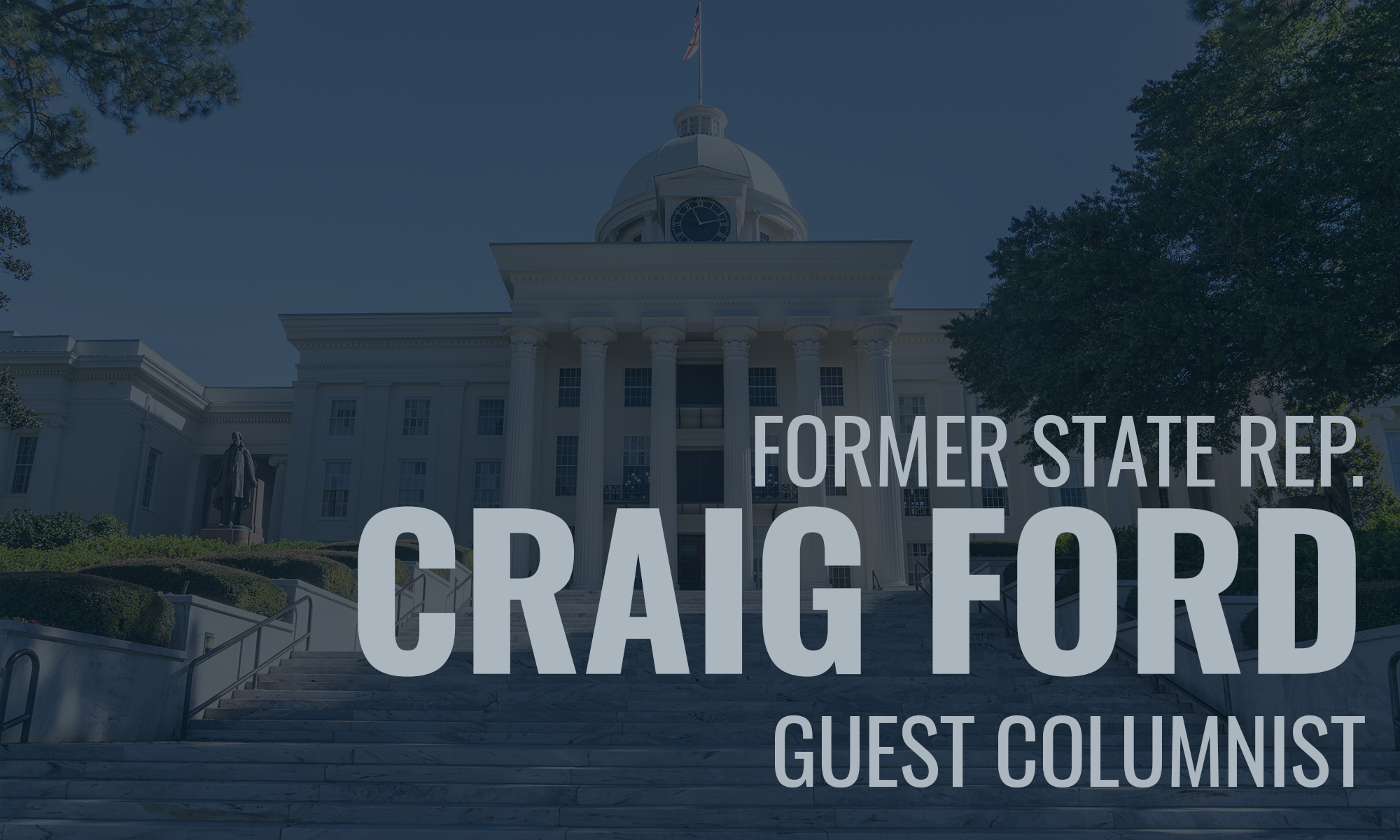 Having served in the State House of Representatives, as opposed to the House of Representatives in Washington, D.C., I usually limit my editorials to state politics rather than national politics. But I cannot stay silent about the most recent piece of legislation to come out of the national Congress.
Most of what's in that bill is good. There's a lot of help for families that are struggling to get by during these difficult times; help that is essential for those who get paid by the hour.
But hidden within that $2 trillion bill is a $25 million line item for Congress. No, it's not a pay raise for congressman. But it's almost just as bad.
The majority of that $25 million is so our congressmen can buy new laptops, technology for video town halls and tech support to help them with their new toys.
It's deeply disturbing that our representatives in Washington, D.C., including our own congressman, Robert Aderholt, would include such a blatant slush fund in a piece of legislation that is otherwise a good and desperately needed bill.
First, I find it hard to believe that our congressmen don't already have laptops provided by the taxpayers. And even if they don't, congressmen get paid $174,000 a year for their service in Congress (and most also own their own businesses or make millions of dollars playing the stock market).
So if they need a new laptop so badly why can't they just go buy one with the money we are already giving them? You can buy a laptop for $230 at Best Buy. But a congressman with a $174,000 a year salary can't afford to order one on his or her taxpayer-funded salary?
As bad as that is, though, what's worse is the money being spent for technology for video town halls.
For one thing, a town hall is as much as political event as it is a public service event. It's an opportunity for elected officials to talk with the voters, and therefore it as much a campaign expense as it is a public policy one.
And what about candidates running against sitting congressmen or candidates running for "open" seats where the current congressman is retiring? They aren't getting the benefit of a taxpayer-funded video camera and computer software so that they can talk to voters during this time where people are staying home as much as possible.
At the very least, spending money for town hall equipment and software just doesn't pass the smell test. At worst, it's a taxpayer-funded campaign donation that won't get reported and only helps those who are already in congress.
And at a time like this, our congressmen need to be talking to everyone, not just those who they choose to allow to participate in a video town hall (the benefit of a video town hall is that you can mute people and only allow those who are asking pre-approved questions to speak).
Any information our congressmen have to share with us regarding the coronavirus or anything else should be shared through the normal public channels so that everyone can hear it. And our tax dollars shouldn't be going to technology that allows congressmen to dodge the tough questions.
I expect better than this from Congressman Aderholt and the other members of Congress. I encourage him to refuse to accept any new technology funded with this $25 million and, instead, insist that that money be donated to a hospital in our district to help fund medical supplies.
Congress should not use this national disaster as an excuse to buy themselves new laptops and free technology to benefit their political careers. Every dollar should go toward helping fight this virus and supporting hardworking families that are struggling to survive during this crisis.

Craig Ford is the owner of Hodges-Ford Insurance and the Gadsden Messenger. He represented Gadsden and Etowah County in the Alabama House of Representatives for 18 years.
Opinion | On the Nov. 3 ballot, vote "no" on proposed Amendment 1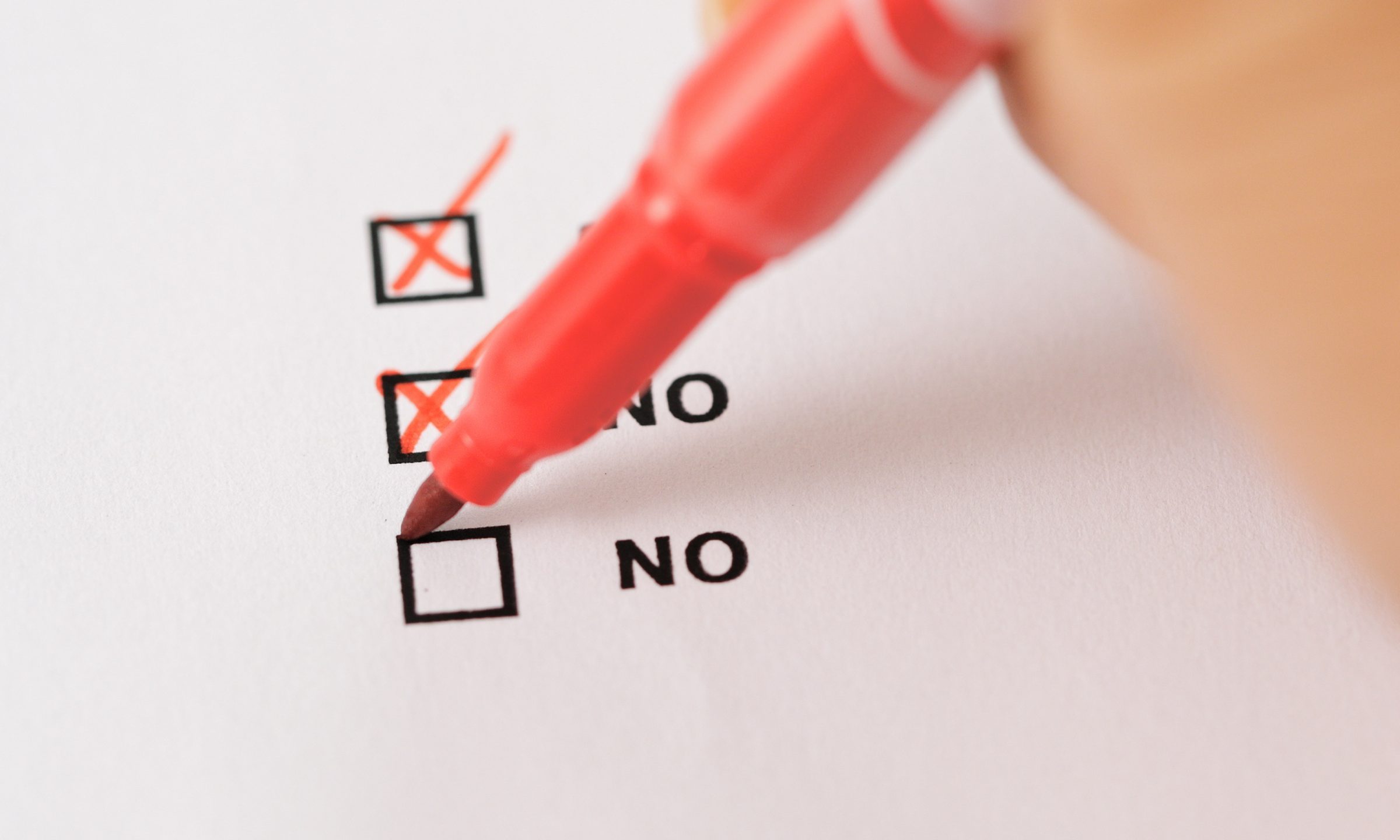 On Nov. 3, 2020, all Alabama voters should vote "no" on proposed Amendment 1. Vote no on Amendment 1 because it could allow state law changes to disenfranchise citizens whom the Legislature does not want to vote. Because Amendment 1 has no practical purpose and because it opens the door to mischief, all voters are urged to vote no.
Currently, the Alabama Constitution provides that "Every citizen of the United States…" has the right to vote in the county where the voter resides. Amendment 1 would delete the word "every" before citizen and replace it with "only a" citizen.
In Alabama, the only United States citizens who cannot vote today are most citizens who have been convicted of a felony of moral turpitude. These felonies are specifically identified in Ala. Code 17-3-30.1.
Without Amendment 1, the Alabama Constitution now says who can vote: every citizen. If voters approve Amendment 1, the Alabama Constitution would only identify a group who cannot vote. With Amendment 1, we, the citizens of the United States in Alabama, thus would lose the state constitutional protection of our voting rights.
In Alabama, no individual who is not a United States citizens can vote in a governmental election. So, Amendment 1 has no impact on non-citizens in Alabama.
Perhaps the purpose of Amendment 1 could be to drive voter turnout of those who mistakenly fear non-citizens can vote. The only other purpose for Amendment 1 would be allowing future Alabama state legislation to disenfranchise groups of Alabama citizens whom a majority of the legislature does not want to vote.
In 2020, the ballots in Florida and Colorado have similar amendments on the ballots. As in Alabama, Citizens Voters, Inc., claims it is responsible for putting these amendments on the ballots in those states. While Citizens Voters' name sounds like it is a good nonprofit, as a 501(c)(4), it has secret political donors. One cannot know who funds Citizen Voters and thus who is behind pushing these amendments with more than $8 million in dark money.
According to Citizen Voter's website, the stated reason for Amendment 1 is that some cities in several other states allow non-citizens to vote. My understanding is that such measures are rare and only apply to voting for local school boards.
And why would a local government's deciding that non-citizens can vote for local school boards be a state constitutional problem? Isn't the good government practice to allow local control of local issues? And again, this issue does not even exist in Alabama.
The bigger question, which makes Amendment 1's danger plain to see, is why eliminate the language protecting "every" citizen's right to vote? For example, Amendment 1 could have proposed "Every citizen and only a citizen" instead of deleting "every" when adding "only a" citizen. Why not leave the "every" citizen language in the Alabama Constitution?
Amendment 1 could allow Alabama new state legislation to disenfranchise some Alabama citizens. Such a change would probably violate federal law. But Alabama has often had voting laws that violated federal law until a lawsuit forced the state of Alabama not to enforce the illegal state voting law.  
The most recent similar law in Alabama might be 2011's HB56, the anti-immigrant law. Both HB56 and Amendment 1 are Alabama state laws that out-of-state interests pushed on us. And HB56 has been largely blocked by federal courts after expensive lawsuits.
Alabama's Nov. 3, 2020, ballot will have six constitutional amendments. On almost all ballots, Amendment 1 will be at the bottom right on the first page (front) of the ballot or will be at the top left on the second page (back) of the ballot.
Let's keep in our state constitution our protection of every voters' right to vote.
Based on Amendment 1's having no practical benefit and its opening many opportunities for mischief, all Alabama voters are strongly urged to vote "no" on Amendment 1.