Opinion | Slush fund for congressmen included in coronavirus relief bill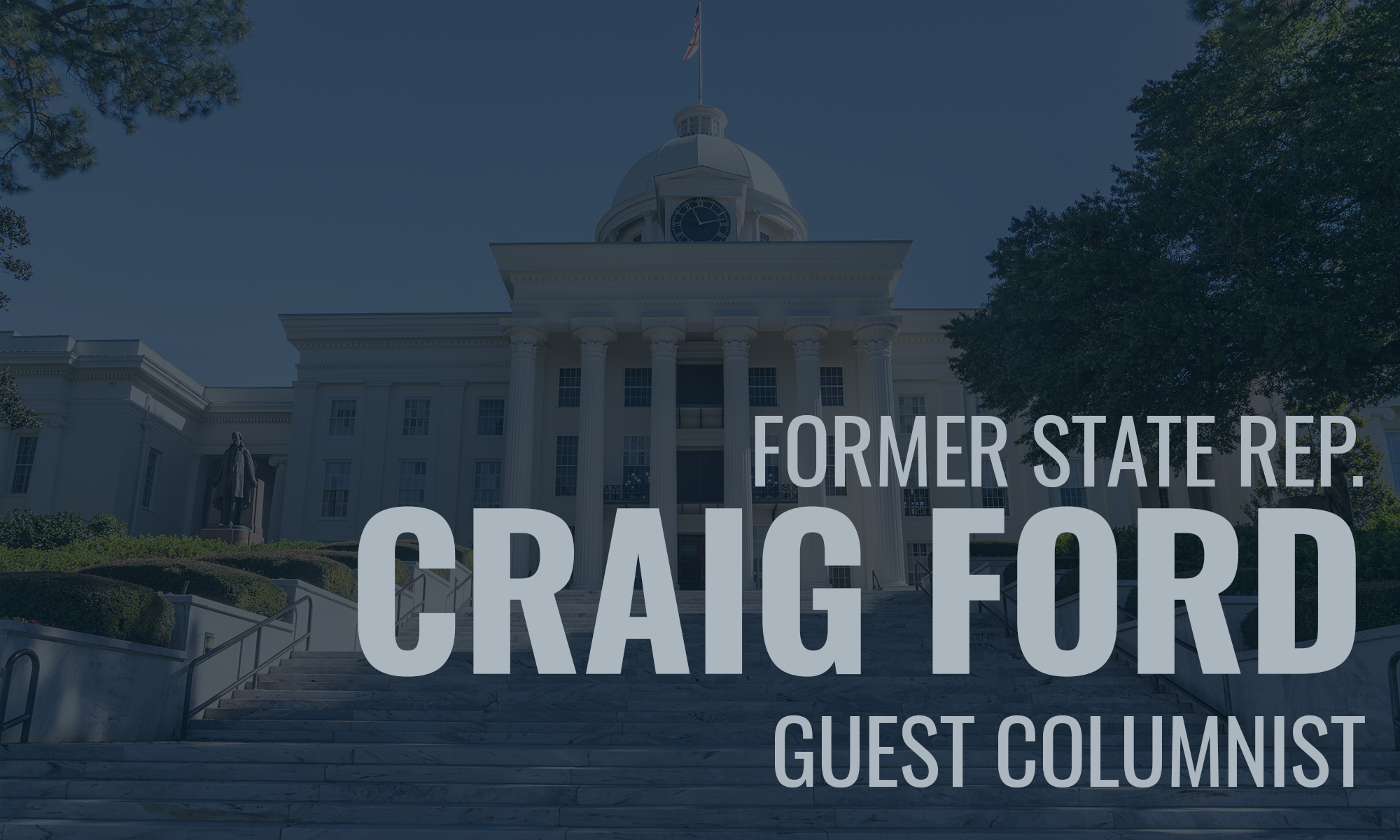 Having served in the State House of Representatives, as opposed to the House of Representatives in Washington, D.C., I usually limit my editorials to state politics rather than national politics. But I cannot stay silent about the most recent piece of legislation to come out of the national Congress.
Most of what's in that bill is good. There's a lot of help for families that are struggling to get by during these difficult times; help that is essential for those who get paid by the hour.
But hidden within that $2 trillion bill is a $25 million line item for Congress. No, it's not a pay raise for congressman. But it's almost just as bad.
The majority of that $25 million is so our congressmen can buy new laptops, technology for video town halls and tech support to help them with their new toys.
It's deeply disturbing that our representatives in Washington, D.C., including our own congressman, Robert Aderholt, would include such a blatant slush fund in a piece of legislation that is otherwise a good and desperately needed bill.
First, I find it hard to believe that our congressmen don't already have laptops provided by the taxpayers. And even if they don't, congressmen get paid $174,000 a year for their service in Congress (and most also own their own businesses or make millions of dollars playing the stock market).
So if they need a new laptop so badly why can't they just go buy one with the money we are already giving them? You can buy a laptop for $230 at Best Buy. But a congressman with a $174,000 a year salary can't afford to order one on his or her taxpayer-funded salary?
As bad as that is, though, what's worse is the money being spent for technology for video town halls.
For one thing, a town hall is as much as political event as it is a public service event. It's an opportunity for elected officials to talk with the voters, and therefore it as much a campaign expense as it is a public policy one.
And what about candidates running against sitting congressmen or candidates running for "open" seats where the current congressman is retiring? They aren't getting the benefit of a taxpayer-funded video camera and computer software so that they can talk to voters during this time where people are staying home as much as possible.
At the very least, spending money for town hall equipment and software just doesn't pass the smell test. At worst, it's a taxpayer-funded campaign donation that won't get reported and only helps those who are already in congress.
And at a time like this, our congressmen need to be talking to everyone, not just those who they choose to allow to participate in a video town hall (the benefit of a video town hall is that you can mute people and only allow those who are asking pre-approved questions to speak).
Any information our congressmen have to share with us regarding the coronavirus or anything else should be shared through the normal public channels so that everyone can hear it. And our tax dollars shouldn't be going to technology that allows congressmen to dodge the tough questions.
I expect better than this from Congressman Aderholt and the other members of Congress. I encourage him to refuse to accept any new technology funded with this $25 million and, instead, insist that that money be donated to a hospital in our district to help fund medical supplies.
Congress should not use this national disaster as an excuse to buy themselves new laptops and free technology to benefit their political careers. Every dollar should go toward helping fight this virus and supporting hardworking families that are struggling to survive during this crisis.

Craig Ford is the owner of Hodges-Ford Insurance and the Gadsden Messenger. He represented Gadsden and Etowah County in the Alabama House of Representatives for 18 years.
Print this piece
Opinion | Secretary of State responds to Alabama Political Reporter op-ed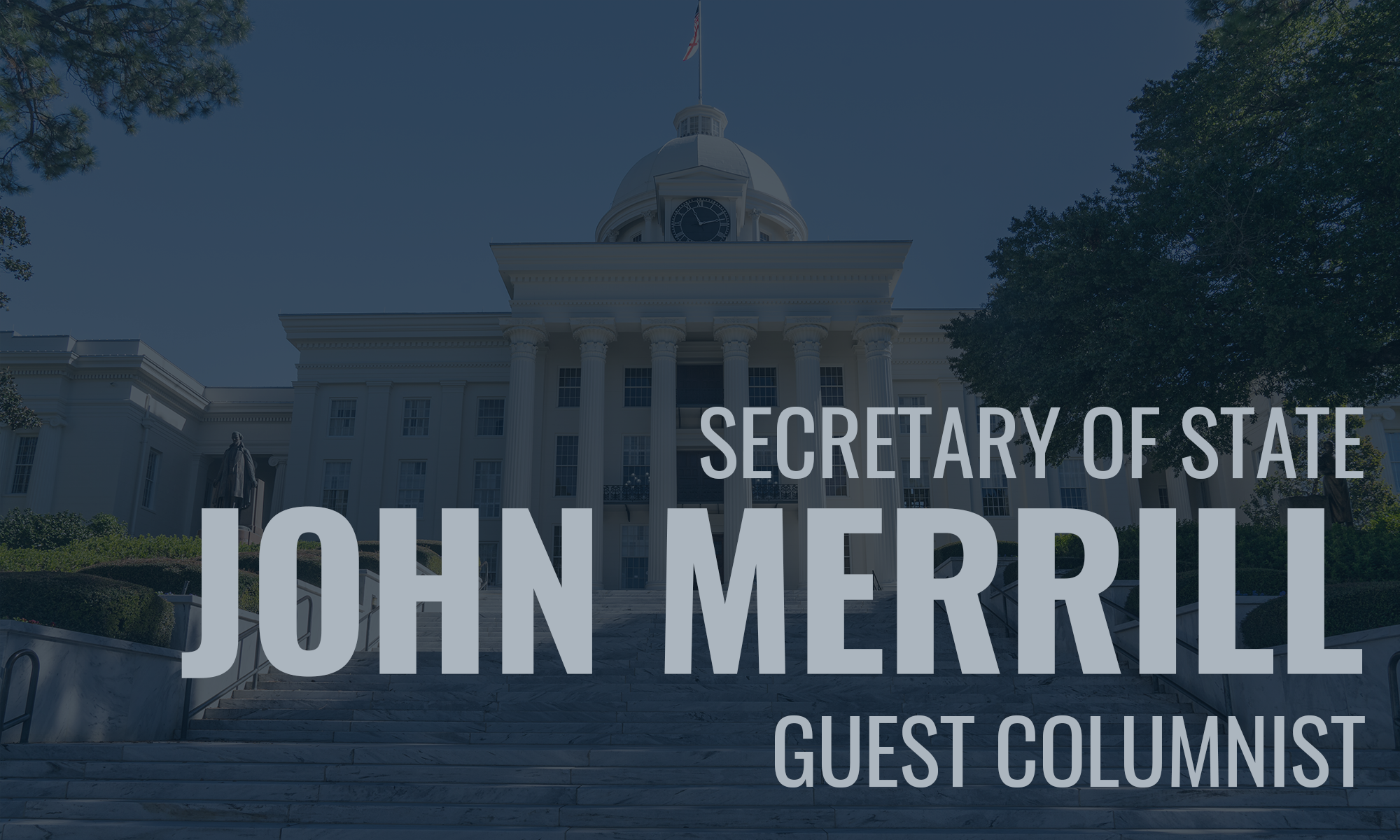 The following statement from Secretary of State John H. Merrill is in response to the inaccurate op-ed published yesterday morning by Josh Moon of Alabama Political Reporter:
This morning, Josh Moon of Alabama Political Reporter alleged that "voting by mail does not lead to fraud."
Moon went on to undermine the six voter fraud convictions and the five associated with tampering with absentee ballots in the last five years, claiming that these numbers are not substantial enough to have basis.
Let's start with the facts, Josh.
When you have one person that violates the trust and confidence in the elections process by committing illegal activity, that is one too many. Whether you have one voter fraud conviction or a thousand, you are proving to the electorate that elections require integrity and credibility! We will continue to work to build trust and confidence in the elections process.
Claiming "you can't commit enough fraud to alter the outcome of such a race" is naive and careless.
In 2018, we saw a member of the legislature who won her race by a mere six votes and another member who won his race by 28 votes. That same year, we witnessed a sheriff's race that was tied even after the recount. It should be apparent to anyone that just a few votes can determine the outcome of an election.
The fraudulent practice of ballot harvesting, which is often associated with voting by mail, led to the defeat of seven Republican candidates in the California 2018 midterm election. Young Kim, who ran to represent California's 39th Congressional District, was leading the vote count on election night and even in the week that followed the election. Two weeks later and after Kim attended New Member Orientation, the Democrat challenger was declared the winner after 11,000 mail ballots were counted. These ballots favored the Democrat challenger at a much higher rate than the previously counted ballots.
Similarly, during the 2018 Election Cycle, the North Carolina Board of Elections appropriately refused to certify the results of the 9th Congressional District's election due to the illegal misuse of absentee ballots.
It has also been reported, through data collected by the Election Assistance Commission, that between 2012 and 2018, 28.3 million mail-in ballots went unaccounted for, which equates to one in five of all absentee or mail-in ballots.
So, obviously, Josh, you can commit enough fraud to alter the outcome of an election.
The issues with mail-in voting far exceed the few that Josh attempts to raise. Consider Nevada where thousands of absentee ballots were just sent to inactive voters in Clark County. Consider the thousands of envelopes piling up in post offices or outside homes, apartments, and other facilities. Consider California in 2016 where 83 ballots were sent to one address housing just two people.
Then, Josh, after you have considered Alabama where in 2016, 109 absentee ballots were sent to the mother of a mayoral candidate in Brighton or when 119 absentee ballots were mailed to an abandoned home in Wilcox County, tell me that mail-in voting does not increase the likelihood for fraud to be committed.
To then pretend "small-town races" in Dothan, which is Alabama's seventh largest municipality out of 463, are not worthy of being noted is ludicrous.
The state's absentee law requiring a photo ID to be submitted with the application, which I remind you was passed last year with bipartisan support and sponsored, at our request, by Rodger Smitherman (D-Birmingham), has worked to prevent these sorts of opportunities in our state. This comprehensive, reform legislation has provided safeguards in our absentee process.
One major consideration that many supporters of mail-in voting fail to mention is cost. Currently, the administration for one Election Cycle (Primary, Runoff, and General) in our state is $16.5 million, whereas the administration of a full mail-in Election Cycle is almost $60 million.
I am positive that even Josh Moon can find a better way to spend $43.5 million generated by taxpayers.
Print this piece