As the largest economic stimulus in American history flows to states and municipalities around the nation, stipulations in the two-trillion dollar emergency fund may leave Alabama cities out altogether.
As enacted, the third stimulus bill, the CARE Act, directs funding for states, and local governments, the catch is that the act only allocates funds for municipalities with a population of 500,000 or more.
No city in Alabama has a population of 500,000, leaving an unanswered question as to who gets what and who gets nothing?
The state has 463 municipalities spread out over 67 counties. Not one has a population nearing half a million yet each one is experiencing the negative effects of the COVID-19 pandemic.
"We are working with Treasury and the Governor's office to understand what municipalities can expect," said Greg Cochran, deputy director of the Alabama League of Municipalities.
Alabama will receive $1.9 billion from the stimulus package, as a block grant, which could be allocated in a 55-45 split, according to the League's estimation with around $1.04 billion to the state and $856 million going to local governments.
"Currently, there is little guidance on how those shared resources are to be distributed to local governments," said Cochran. "Nor is there clear directive that those resources are to be shared with local governments with less than 500,000 populations."
The National League of Cities is also seeking clarification from Treasury Department on these questions and guidelines to ensure funds are shared with local governments.
"Congress is working on a fourth stimulus bill, and we are working diligently with our Congressional delegation, NLC and other stakeholders to have all cities and towns are recognized for federal funding assistance," Cochran said.
However, on Tuesday, Senate Majority Leader Mitch McConnell cast doubt on a fourth package, saying that Speaker Nancy Pelosi's needed to "stand down" on passing another rescue bill. "She needs to stand down on the notion that we're going to go along with taking advantage of the crisis to do things that are unrelated to the crisis," as reported by The Washington Post.
Alabama's biggest cites, Birmingham, Montgomery, Huntsville, Mobile and Tuscaloosa, are already facing strain under the weight of the COVID-19 outbreak.
But so are smaller cities like Auburn, Hoover, Madison, Opelika and others. Lee County and Chambers County have far more cases of the virus per capita than the state's more populous counties.
"I was not really happy with the way that they limited the money," Jones said, adding that the money could go to counties with 500,000 or above. Jefferson County would qualify for that.
Jones also said he would like to see more money for city and county expenses not directly related to COVID-19 like fire and police. "We're going to have to do what I think we can to backfill some of the expenses," Jones said.
In addition to health and welfare concerns for residents during the COVID-19 calamity, cites are dealing with what is certain to be a downward spiral on tax revenue and other sources of income and a subsequent rise in costs. The U.S. Department of Labor reported Thursday that at least 90,000 people have applied for unemployment compensation in the state over the last two weeks.
"Knowing that our municipalities will experience a loss in revenue because they rely on sales, motor fuel and lodgings taxes, we are urging our state Legislature to be mindful of actions they take when they return regarding unfunded mandates/preemptions," said Cochran. "Additionally, we are concerned about the adverse impact this could have on 2021 business licenses, which are based on sales from 2020."
The combined population of the state's two biggest cities, Birmingham and Montgomery, do not equal 500,000, the threshold for receiving funds under the Care Act.
Cochran says that the League is working tirelessly to find answers as to how local governments can participate in Congress's emergency funding.
Print this piece
Brooks, Palmer join lawsuit against House's proxy voting rule change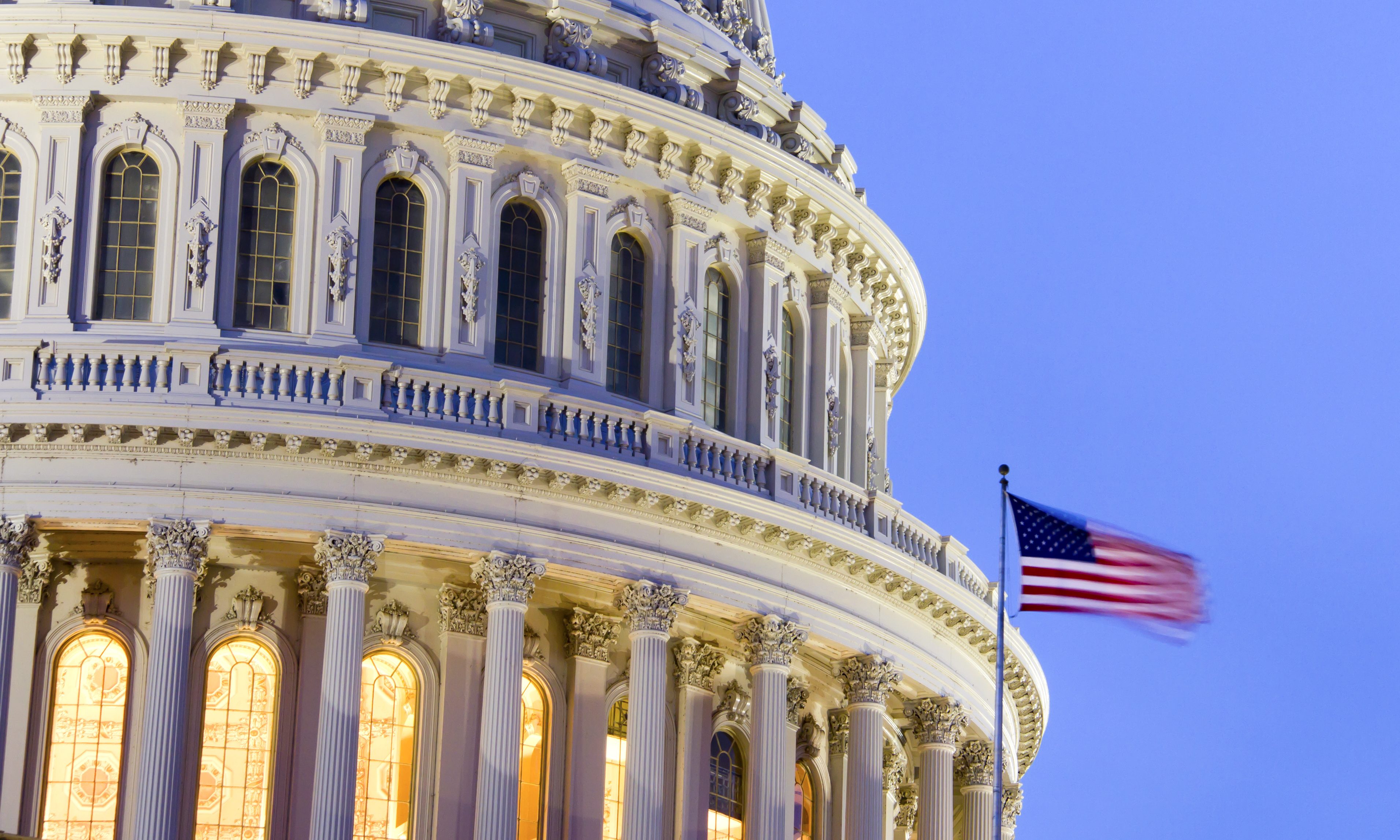 U.S. Rep. Gary Palmer, R-Hoover, and Mo Brooks, R-Huntsville, have joined constituents and members of the House Republican Conference as plaintiffs in a lawsuit challenging the constitutionality of a recently passed resolution that allows representatives to cast votes for themselves and others on the House floor, known as proxy voting.
The rule change was supported largely by Democrats along party lines who said it was needed during the pandemic to protect the health and safety of members of Congress.
"This rule change is not a mere procedure change, but a direct assault on the Constitution and over 200 years of precedent," Palmer said. "The Constitution requires that Congress assembles. There is no emergency so great that Congress cannot meet to do its job of representing the people."
Brooks said the proxy voting scheme is not only "unprecedented and antithetical" to the job of a House member, but it is also "blatantly unconstitutional."
"Article 1, Section 5 of the Constitution requires that a 'a Majority of each (House of Congress) shall constitute a Quorum to do Business; . . . and (each House) may be authorized to compel the Attendance of absent Members,'" Brooks said. "The Constitution requires that the House assemble a majority of its Members to conduct business, and there is no more serious House business than voting."
Palmer said members of Congress should rise to the challenge of the pandemic and meet in person.
"Our history is littered with wars, pandemics, and attacks on American soil, but none of that has ever prevented Congress from meeting to do the people's business," Palmer said. "The current public health crisis should not change that precedent. Precautions can be taken, but Congress must show up to work like everyone else."
House Republican Leader Kevin McCarthy of California is the leader of the proxy vote lawsuit. Alabama Congressman Bradley Byrne, R-Montrose, is already one of the plaintiffs.
"The Constitution is clear that a majority must be present for the House to conduct business," Byrne said. "Speaker Pelosi's attempt to allow Democrats to cast multiple 'proxy' votes for their colleagues is a blatant violation of the Constitution. Under rules adopted last week, as few as 22 Democrats could claim a quorum and win a vote against all 197 Republicans. This scheme gives Pelosi and her lieutenants complete and dangerous unconstitutional powers. If Democrats won't show up to vote, they should turn the speaker's gavel over to Leader McCarthy and the Republicans who are actually willing to show up and work for the people they represent."
"This week, House Democrats will break over 230 years of precedent and allow Members of Congress to vote by proxy on the House floor," Leader McCarthy said. "This is not simply arcane parliamentary procedure. It is a brazen violation of the Constitution, a dereliction of our duty as elected officials, and would silence the American people's voice during a crisis. Although I wish this matter could have been solved on a bipartisan basis, the stakes are too high to let this injustice go unaddressed. That is why, along with other members of the House and our constituents, I have filed a lawsuit in federal court to overturn Speaker Pelosi's unconstitutional power grab."
The Republican plaintiffs point out that in the last 231 years, the House of Representatives has never permitted a member to vote by proxy from the floor of the chamber. This includes during the Yellow Fever of 1793, the Civil War, the burning of the Capitol during the War of 1812, the Spanish Flu of 1918 and 9/11.
The GOP plaintiffs claim that voting by proxy is flatly prohibited by the Constitution.
Article I, Section 4, Clause 2 states: "The Congress shall assemble at least once in every Year, and such Meeting shall . . . ." o Article I, Section 5, Clause 1 states: "Each House shall be the Judge of the Elections . . . and a Majority of each shall constitute a Quorum to do Business; . . . and may be authorized to compel the Attendance of absent Members." o Article I, Section 6, Clause 1 states: "The Senators and Representatives . . . shall . . . be privileged from Arrest during their Attendance at the Session of their respective Houses" • The constitution clearly contemplates the physical gathering together of representatives as a deliberative body. As the Supreme Court has held, to constitute a "quorum" necessary to "do business," the Constitution requires "the presence of a majority, and when that majority are present the power of the house arises." United States v. Ballin, 144 U.S. 1, 6 (1892)
The plaintiffs have filed a constitutional challenge in the D.C federal district court seeking to enjoin the use of proxy voting in the United States House of Representatives.
Congressman Mo Brooks represents Alabama's Fifth Congressional District. Congressman Gary Palmer represents Alabama's Sixth Congressional District. Alabama Democrats were unable to find candidates willing to challenge either of the two popular incumbents. Brooks did defeat a Republican challenger in March.
Print this piece