Opinion | What this pandemic reveals about public education
I love public education employees.  They are the most resourceful group of people you could ever meet.  They have to be.  These employees work in an atmosphere of politics and nepotism. They suffer through Legislators and administrators that create policies for them even though many of these policy makers have never worked in a school a day in their lives.  Because of this, school-based employees have had to learn to MacGyver their way through each and every day.
These employees do this because they know what's at stake; The future of the 51 million students who attend our public schools as well as the future of our country that one day those students will run.
Recently being made aware of a new piece of federal legislation that could impact the lives of public education employees, I did a quick survey of all my friends that work in that sector. I foundthat a large portion of them are not aware of this new law.
You see, they are working hard trying to ensure that students are fed, that packets of school work are assembled, and that the digital divide, which this pandemic has now thrust into the spotlight, is addressed as best it can be.
They are busy trying to MacGyver their way through a pandemic that education policy does not address, yet they are still expected to somehow provide continuity in teaching and learning.
But at what cost? How much will our students actually benefitfrom these weeks of taped and spliced together hybrids of online and paper and pencil learning, and is that greater than the sacrifices our employees' may ultimately make?
How much responsibility should school districts share in making sure the most vulnerable in our communities are fed?  Under a pandemic and amidst shelter in place orders, at what point do schools step back and local governments and other agencies step up?
I think these are just a few of the questions that are being asked by those in position to educate public school employees about their rights under the new FFCRA, and they just don't have the answers. So they are saying very little, fearful that what little societal infrastructure public education can provide during this pandemic will fall apart.
Lacking any universal definition of what public education is today and what its responsibilities truly are, public education employees are expected to be and do it all. With a smile on their faces.  Because it's "for the children".  The rest will be sorted out later.
Well, this pandemic has thrust this topic to the forefront. It's time to sort it out.  It's time to recognize public school employees as employees, not martyrs or miracle workers, or folks with big hearts that are willing to sacrifice it all.
They are employees, and in the United States employees have rights.
In that vain, public education employees, you need to know what your rights are so that you can decide what is right for you and your families.
If you are being asked to work in a building and you feel that you cannot or should not be doing it, if you cannot work (telework included) due to childcare issues, if you or a family member are sick with COVID-19, or you take care of anyone that is in a high risk category, there are now some federal job protections for you.
The Families First Coronavirus Response Act (FFCRA) contains several provisions that will provide meaningful assistance to school district employees. It took effect April 2, 2020, and will end on December 31, 2020.
The FFCRA provides two types of leave for employees impacted by COVID-19: Emergency Paid Sick Leave and Emergency Family Medical Leave Act (FMLA) Leave.
First, let's talk about the Emergency Paid Sick Leave.
It provides 10 days of paid sick leave to an employee who is unable to work or telework if:
1. The employee is subject to a federal, state or local quarantine or isolation order related to COVID -19;
2. The employee has been advised by a health care provider to self-quarantine due to concerns related to COVID-19;
3. The employee is experiencing symptoms and is seeking a medical diagnosis;
4. The employee is caring for someone described above;
5.
The employee is caring for the employee's child if the school or place of care for the child is closed, or if the childcare provider of the child is unavailable due to COVID-19 precautions.
6. The employee is experiencing any other substantially similar condition specified by the Secretary of Health and Human Services in consultation with the Secretary of the Treasury and the Secretary of Labor
.
How much it pays:
If an employee is unable to work due to the conditions described in 1-3, the employee is entitled to their regular rate or the applicable minimum wage, whichever is higher, up to $511 per day over a 2-week period.
If an employee is unable to work due to the conditions described in 4 or 6, such as a lack of child care, the employee is entitled to pay at 2/3 their regular rate or 2/3 the applicable minimum wage, whichever is higher, up to $200 per day for 2 weeks.
If an employee is unable to work due to the conditions described in 5 the employee is entitled to pay at 2/3 their regular rate or 2/3 the applicable minimum wage, whichever is higher, up to $200 per day for 12 weeks.
If the employee is part-time, the employee is entitled to be paid for a number of hours equal to the number of hours that the employee works, on average, in a 2 week period.
All full-time and part-time school system employees are covered by the Emergency Paid Sick Leave and are eligible for the two weeks of emergency paid sick leave if they meet one of the six criteria listed above.
Now let's discuss the Emergency FMLA Leave.
It allows an employee to take up to 12 weeks of leave if the employee is unable to work or telework due to a need for leave to take care of the employee's child if the school or place of child care has been closed, or if the child care provider is unavailable due to a public health emergency.
How much it pays:
The first 10 days (2 weeks) of leave may be unpaid, except that an employee may choose to use the new emergency sick leave (as identified above) or any other accrued paid leave.
The remaining 10 weeks of FMLA leave provided by this law will be paid at 2/3rds of the employee's regular rate, up to a maximum payment of $200 per day ($10,000 total).
Emergency FMLA applies to any full-time or part-time employee who have been on the payroll for 30 calendar days.
Another important fact for employees who lack childcare or are caring for an ill child:
Employees in those circumstances can combine both emergency leaves. Here how combining the two may work:
• Weeks 1-2 – Emergency Paid Sick Leave at 67% regular salary up to $200/day
• Weeks 3-12 – Emergency FMLA Leave at 67% regular salary up to $200/day
In the case of lack of childcare, an employee may choose to use accrued leave and emergency paid sick leave together in order to make 100% of his or her salary for that period of time up to two weeks.
Remember it is illegal for an employer to discharge, discipline, or otherwise discriminate against an employee taking leave.
If you feel you need to use one or both emergency leave options, please notify your organization for further guidance.  If you are not a member of an organization contact your supervisor to obtain the proper paperwork.
I am not advocating for or against utilizing the FFCRA, but I will say this:  IF these MacGyvered forms of distance learning do get shut down due to the fact that public school employeesexercised their legal rights, parents don't worry, we can make up any time in the classroom that may have been lost.
How?
The easiest and cheapest way to do this would be to end high stakes testing.
Think about it. Most school systems spend weeks after spring break doing test prep and high stakes testing.  If schools are able to go back into session in August (which I PRAY is the case!) then they could use the first four weeks to make up what was lost and omit the high stakes testing at the end of the year. This is a slightly altered version of a suggestion made by Dr. Eric Mackey, Alabama's State Superintendent.
Let's not aid the destruction of public education by buying into the false narratives that these last few weeks of school arecritical and must continue at all costs, that the sky is falling if we don't get our children behind a digital device, and that our schools are solely responsible for the care and feeding of our students.  Instead let's recognize how out of focus our vision has become concerning our expectations of public education and public education employees, and let's begin a discussion asking parents, communities, and community leaders what their responsibilities are when it comes to our children and youth.
Public Ed can come back from this better and stronger, but only if we take action to correct the inequities and misguided policies that this pandemic has thrust onto the National stage.
Finally, to our public school employees, please take this time to care for yourself and your families. We will need you more than ever once our school doors reopen.
Opinion | Warning: Your blood may boil
"One truth can not be denied. Someone was up to no good. And their empty proclamations to put our children first were lies."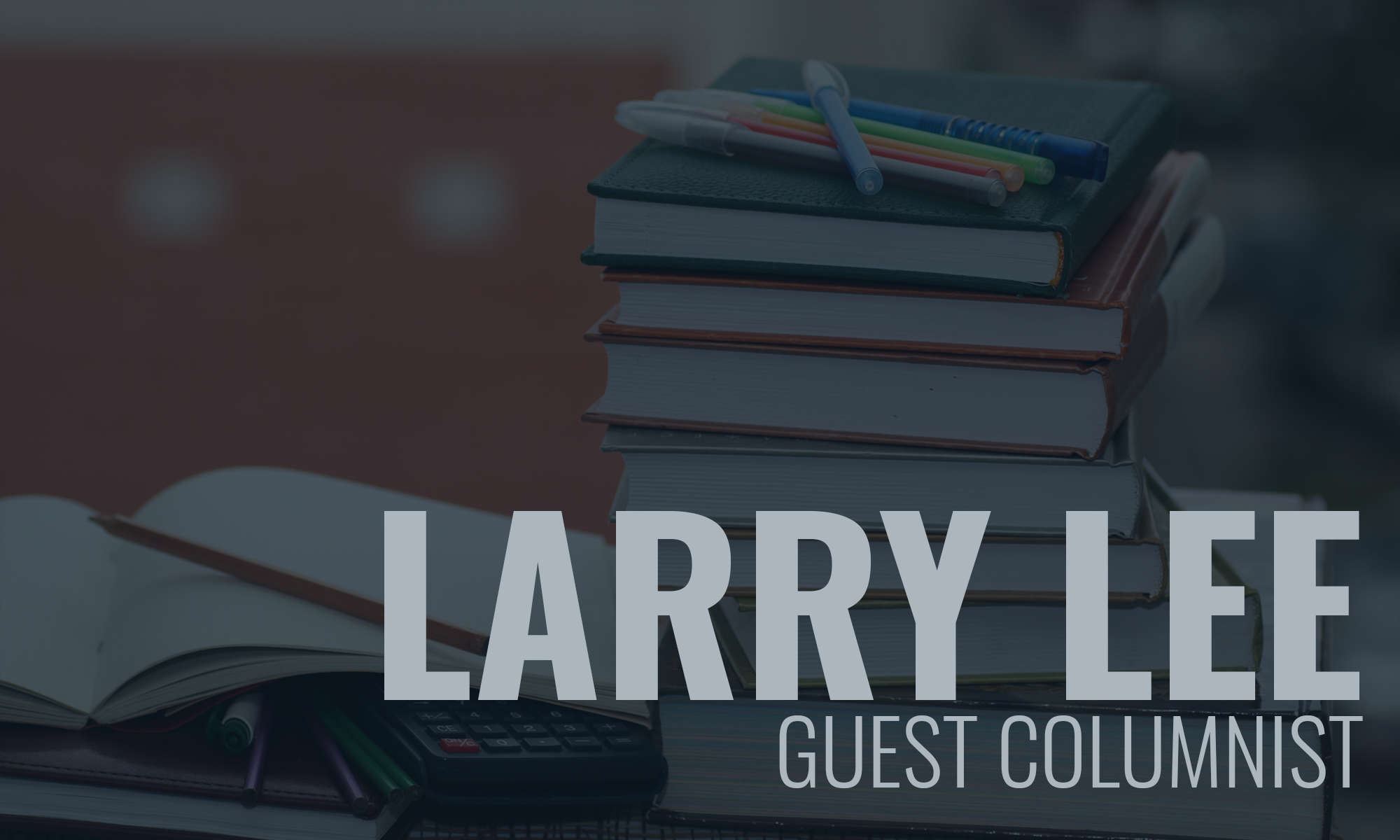 OK. It is not unusual for me to lose my cool in this very weird and very crazy political turmoil swirling around us. And why not when we are engulfed in adults acting like children?
However, none of these get me stirred up like the saga I am about to relate.
The reason being I know too much about what happened and heard many of the lies and attempts at deception in person. And certainly, because at the end of the day, it was the public school students of Alabama who paid the costs incurred because certain "public officials" betrayed the public trust.
This all unfolded in 2016, when the State Board of Education made one of the most boneheaded moves I've ever witnessed by hiring Mike Sentance of Massachusetts to be our state superintendent of education. He was a disaster. Not an educator, never a teacher, principal or local superintendent. Had applied for the Alabama job in 2011 and didn't even get an interview.
State educators were almost solidly committed to wanting Jefferson County superintendent Craig Pouncey to get the job. They considered giving the job to Sentance a slap in the face (The fact that Sentance lasted one year before packing his bags removed any doubt that he was a very bad choice).
Sentance was announced as the choice on Aug. 11, 2016. But even then, rumors of misdoing were afoot and then-State Sen. Gerald Dial called for an investigation into the hiring process within a week.
Someone orchestrated a smear campaign against Pouncey, obviously to hurt his chances of being selected by the State Board of Education. A packet of info was distributed to each board member alleging wrongdoing by Pouncey. All board members discounted the info — except Mary Scott Hunter of Huntsville.
Let's fast forward a moment. When the dust finally settled, Pouncey filed suit against Hunter and others. And just last week, Bill Britt, the editor of the Alabama Political Reporter filed the following:
"A defamation suit filed by Pouncey against former school board member Mary Scott Hunter was recently settled with Pouncey being awarded $100,000 by the state. According to Pouncey's attorney, Kenny Mendelsohn, no admission of liability by Hunter was offered under the terms of the agreement. "It is estimated the state spent as much as a million dollars or more on defense attorneysto protect Hunter and others. APR was able to identify nearly a half-million dollars in attorneys fees paid during the case, but assigning a final dollar figure is nearly impossible, because four contracts with top-tier law firms were for $195 per hour and open-ended. "The settlement puts an end to years of hearings, investigations, lawsuits, and recriminations."
[You can read all of APR's story here.]
I spent hours and hours tracking this story. What I learned was disgusting and sickening. It was obvious that the trust citizens had placed in elected officials to protect the interest of public school students was ignored. This was not about helping kids and teachers and administrators and trying to find the best state superintendent possible, it was about political agendas and adults trying to cover their ass.
I am no kid. The first-ever real life political campaign I was part of was in 1972. Which is to say that I've seen my share of political shenanigans. But none more repulsive than what happened in 2016.
Dial asked the attorney general to investigate what took place. Then he and his colleague, Democratic Sen. Quinton Ross, passed a resolution creating a legislative committee to investigate. I went to each of these sessions. They were standing room only. All kinds of folks showed up, including some of Alabama's most recognized lobbyists.
One of the more amazing things that happened was when Mary Scott Hunter, an attorney herself, told Dial that "she did not know the rules" about how the state ethics commission was supposed to handle anonymous complaints.
So Pouncey filed suit in an effort to clear his name. I don't blame him. I would have as well.
Among the things about all this that never made sense is why the state of Alabama footed the legal bill for defending those in the suit, especially Hunter.
Her actions were of her own choosing. She became a rogue state board member. She did not consult with other members before she began making sure the Ethics Commission had a copy of the bogus complaint. No other board members did this.
For whatever reason, she took matters into her own hands in an effort to harm Pouncey.  She was outside the bounds of her duties and responsibilities as a state board member.
But as is common, this legal action moved at the speed of paint drying. Then COVID-19 got in the way and civil suits got shoved to the end of the line. The best, most recent guess as to when the case would show up on a court docket was at least two years from now.
The state offered to settle for $100,000. After careful consideration with his attorney, Pouncey reluctantly decided to settle. I know Pouncey well. He has told me repeatedly that this was never about money. Instead, it was about his reputation and how certain people were willing to put politics above the interest of students. But the expectations of such ever happening grew dimmer with each day and the suit was settled.
The truth will never be known. A court will never render a verdict pointing out guilty parties. We are only left with our assumptions, based on pieced together facts gleaned from discussions and paperwork.
But one truth can not be denied. Someone was up to no good. And their empty proclamations to put our children first were lies.