McCutcheon says Hubbard ruling made it clear: ethics law has flaws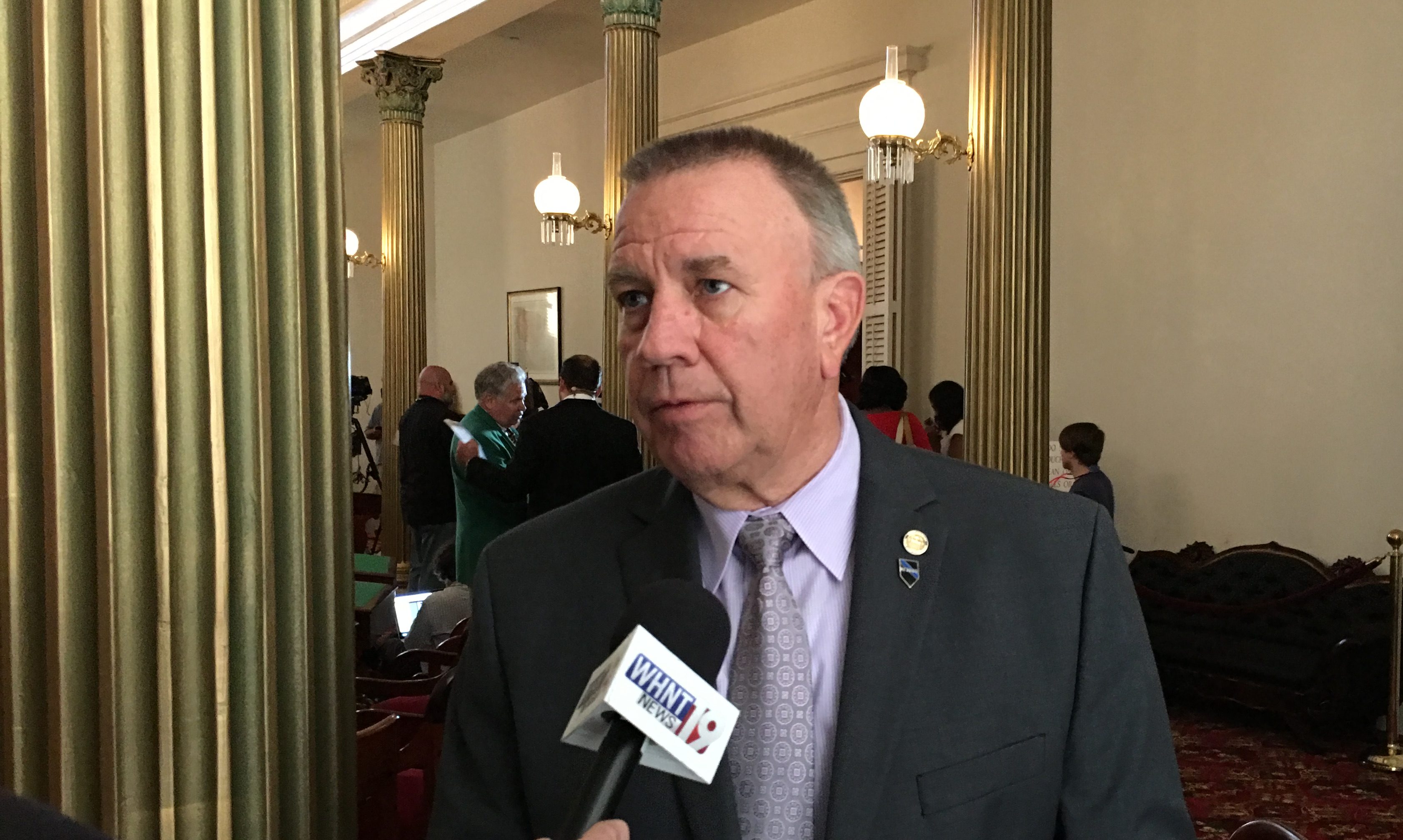 Friday, Speaker of the House Mac McCutcheon, R – Monrovia, issued a statement following the Alabama Supreme Court's ruling affirming five of the convictions of former Speaker of the House Mike Hubbard, R-Auburn.
"The Supreme Court's ruling has made it clear that our ethics law has flaws that must be addressed," said McCutcheon. "Our task now is to fix those flaws without weakening any of the provisions that make our ethics law among the toughest in the country."
"As a former police officer, I believe that strict ethics requirements offer a much needed deterrent to corruption," McCutcheon continued. "By following the roadmap suggested by the State Supreme Court, we can preserve that deterrent while firmly holding those who abuse their office accountable for their actions."
The court upheld six of former Speaker Hubbard's convictions and sent five back to the Alabama Court of Criminal Appeals for further review. At issue is whether or not Former Business Council of Alabama Chairman Will Brooke qualified as a "principal" or not under the definition used under Alabama's ethics law. If the Alabama Attorney General's office can prove that he was to their satisfaction there is still a possibility that those five convictions could be restored.
"Today's ruling from the Alabama Supreme Court is the culmination of four years of deliberation, and I support and accept their findings," said Alabama Governor Kay Ivey (R). As an elected official, our first priority is to be above reproach and avoid even the appearance of misconduct and abuse of office.
Ivey seemed to suggest that the court's ruling means that the ethics laws need to be reformed.
"I support seeking clarity on our state's ethics laws to ensure those who want to abide by them may not be unfairly targeted," Ivey said. "However, let me be abundantly clear, I do not support weakening a system that is meant to hold our elected officials accountable. The rule of law must be upheld."
"Even more so on this Good Friday, my thoughts and prayers are on Mike Hubbard's family and upon our state as we move on from this unfortunate part of Alabama's history."
Attorney General Steve Marshall Statement on Alabama Supreme Court Ruling to Uphold Six Counts of Former Speaker Mike Hubbard's Conviction
"While I am pleased that the Supreme Court agreed that former Speaker Hubbard broke the law and will be held accountable for his abuse of power, I am also disappointed in the court's interpretation of Alabama's ethics law concerning the definition of a principal," Marshall said. "While I can live with the court's insistence on a clearer definition of principal, going forward, that definition must also be strong."
Marshall stated, "The Court's decision reflects what we have argued from the beginning: Mike Hubbard's actions were corrupt and betrayed the public trust. It is well past time for Mike Hubbard to serve the time he has so richly earned."
"This case was not just a trial of former Speaker Hubbard's misconduct, but also a test of our ethics law," Marshall stated. "Mr. Hubbard campaigned in 2010 on the message that Alabama 'sorely needed' a stronger ethics law. As a state, we must now ask ourselves a serious question: Do we want the type of behavior that Hubbard got away with to be illegal? If the answer is yes, then legislative action is again sorely needed and we must commit to strengthening our ethics law."
After a lengthy grand jury investigation, Hubbard was indicted in September 2014. After numerous court motions that were appealed all the way to the Alabama Supreme Court, Hubbard's oft delayed trial occurred in June 2016. Hubbard was found guilty by a jury of his peers and sentenced to four years in prison. Hubbard appealed his convictions and asked the court, and was given, his freedom while the Court of Criminal Appeals considered his appeals. After losing that appeal, Hubbard appealed to the Alabama Supreme Court. In 2019 the Supreme Court held oral arguments. Ten months later the Supreme Court released its ruling. To this date, Hubbard has not served any time for his crimes.
Alabama Legislative Black Caucus holds meetings on racism in wake of George Floyd death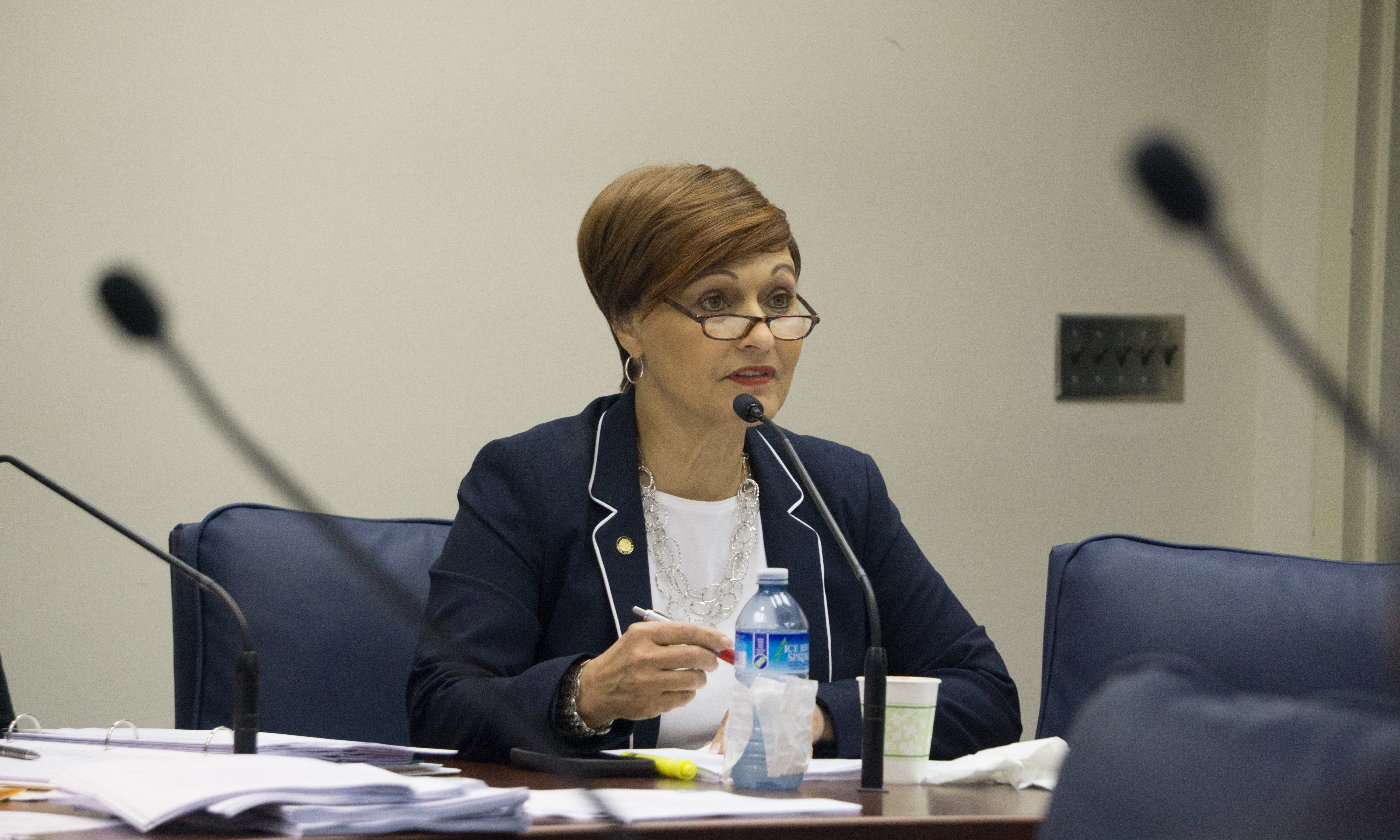 Members of the Alabama Legislative Black Caucus in recent months have been meeting with Gov. Kay Ivey, state law enforcement officials and others to voice their concern over systemic racism in Alabama, the group said in a statement Friday. 
Alabama Legislative Black Caucus members in June met with Ivey, and in follow-up meetings with other state officials and leaders of higher education, members discussed what they believe needs changing to battle racism in Alabama, according to the press release. 
"We are very appreciative of Governor Ivey and all of the officials with whom we have met thus far," said State Sen. Vivian Figures, D-Mobile, chairwoman of the ALBC, in a statement. "Our dialogues have been very substantive and productive as the Caucus presented our concerns and recommendations. Our goal is to get to the root of and eradicate racism and anything that communicates hatred, bigotry or divisiveness within the State of Alabama. The tragic and senseless death of George Floyd caused us all to take a closer look at the systemic racism at work here in Alabama."
ALBC members met with officials from Alabama Law Enforcement Agency, the Alabama Sheriffs Association, the Alabama Association of Police Chiefs and Katie Britt, president and CEO of the Business Council of Alabama along with BCA's Executive Leadership Committee.
Members also met with The University of Alabama System Chancellor Finis St. John, and Jay Gogue, president of Auburn University. 
In the statement, ALBC members applauded the University of Alabama's Board of Trustees for voting unanimously to rename Nott Hall — named for Josiah Nott, a doctor who believed in white superiority — Honors Hall. 
"The University of Alabama had already started this endeavor before our meeting with them this past Tuesday," said State Rep. A.J. McCampbell, D-Gallion, vice chairman of ALBC, in a statement. "That was a great first step and strong leadership was shown. We are looking forward to the other institutions of higher learning in Alabama to do the same as well. The Caucus also hopes that all members of the Alabama Legislature have been inspired to adopt and make meaningful changes in legislation that governs our state."
Figures said the group of elected senators and representatives are holding these talks, with plans for others, "so that people will stop focusing on Alabama's sordid past, and instead see a beautiful Alabama present, and the makings of a bright future for all Alabamians." 
"During each of these meetings, our members have had the opportunity to voice what we feel the necessary changes should be. I just hope this openness to positive change continues throughout the upcoming 2021 Alabama Legislative Session," said State Senate Minority Leader Bobby Singleton, D-Greensboro, in a statement.