Severe storms leave damage across Alabama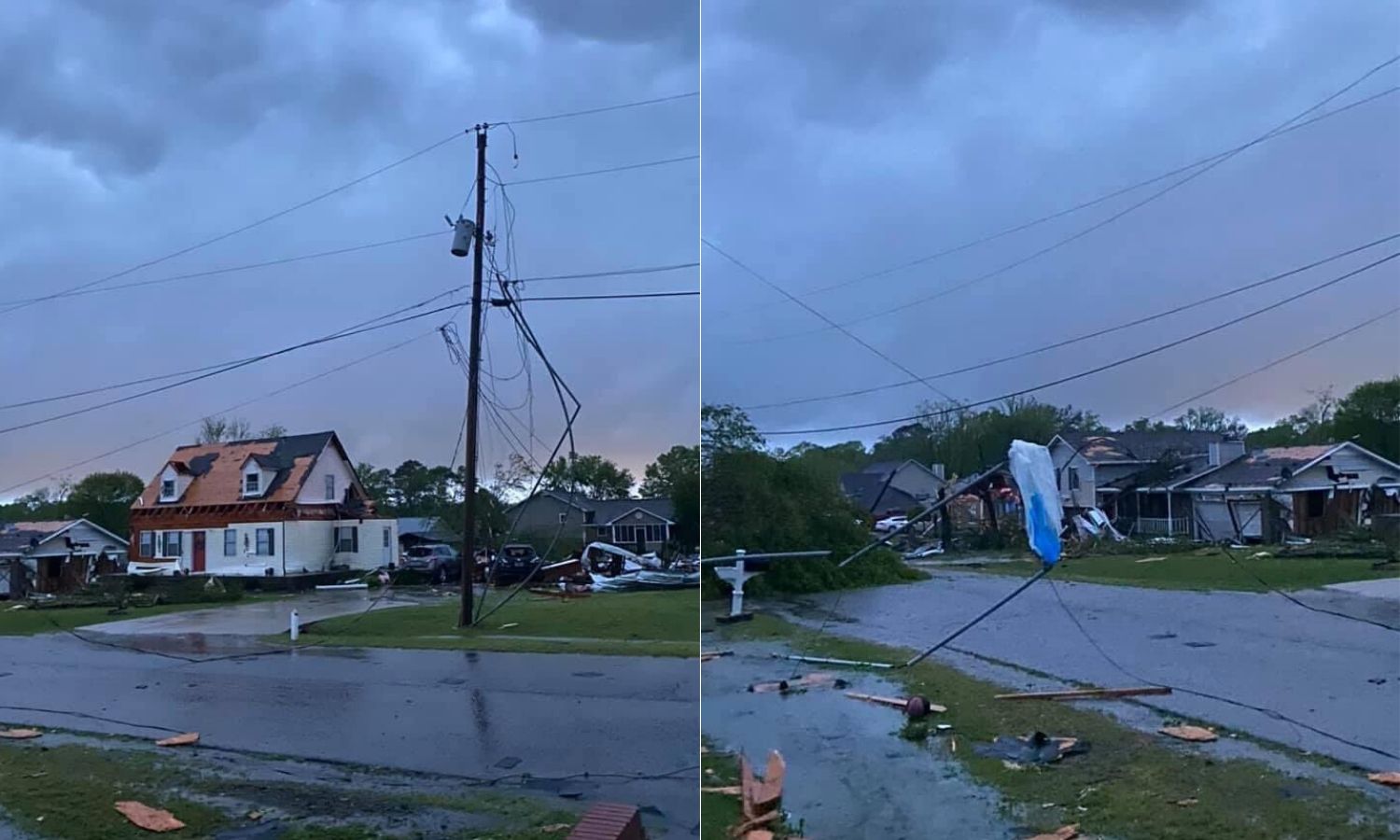 Severe weather impacted the Southeast during Sunday and Sunday night. A combination of tornados, severe thunderstorms, heavy rains, and strong winds did damage across Texas, Alabama, Tennessee, Louisiana, Georgia, Florida, North Carolina, Virginia, and Mississippi.
At least 11 people have been killed in Mississippi, including a Lawrence County sheriffs deputy and his wife. Fourteen people in Chattanooga, Tennessee were hospitalized with injuries from the storm. As of press time, there are no known fatalities in Alabama, but three persons in Jefferson county were reportedly injured.
UPDATE: 11 total fatalities are now being reported, more information regarding the severe weather will come out later this morning.

— msema (@MSEMA) April 13, 2020
A tornado touched down in the Walker County town of Carbon Hill. As of press time, all roads are reportedly closed into the town, a number of mobile homes were destroyed at a trailer park, and the whole town has lost power. The Walker County Sheriff's Department reports that they are doing a search and rescue effort in the area of the town that is most severely impacted to make sure all of the residents are safe and accounted for.
There was also a tornado touch down in the Sumiton/Dora area of Walker and Jefferson Counties destroying some structures. The Lawler Mission Baptist Church has received some damage. Three people did reportedly suffer injuries in that area.
There are homes destroyed in the Marshall County town of Boaz.
A gas station was destroyed in the Johnson's Crossing community in Cullman County
There is damage in Tuscaloosa County and in Bagley among a number of other areas. Trees are down in the city of Mountain Brook in Jefferson County. There was some flash flooding in Birmingham and other places.
Over 750,000 people have lost power across ten states. Thousands of people are without power today across the state of Alabama and crews are out working to restore power.
Alabama Power reported on Twitter: 6:00 a.m. Update: Following the severe weather outbreak, Alabama Power crews are safely and efficiently restoring service to customers. As of 5:45 a.m., about 125,000 customers are without power."
20,000 people in Jefferson County do not have power.
National Weather Service storm assessment will be on the ground today assessing the damage. A more thorough estimate of storm damage will be available after the sun comes up.
Severe weather had been forecasted for the state and Alabama Governor Kay Ivey (R) placed the state under a state of emergency Sunday afternoon.
People are advised to stay away from downed power lines.
Gov. Kay Ivey extends statewide mask order, allows limited nursing home visitations
"This mask ordinance is working. It works, and we have evidence of that," State Health Officer Scott Harris said.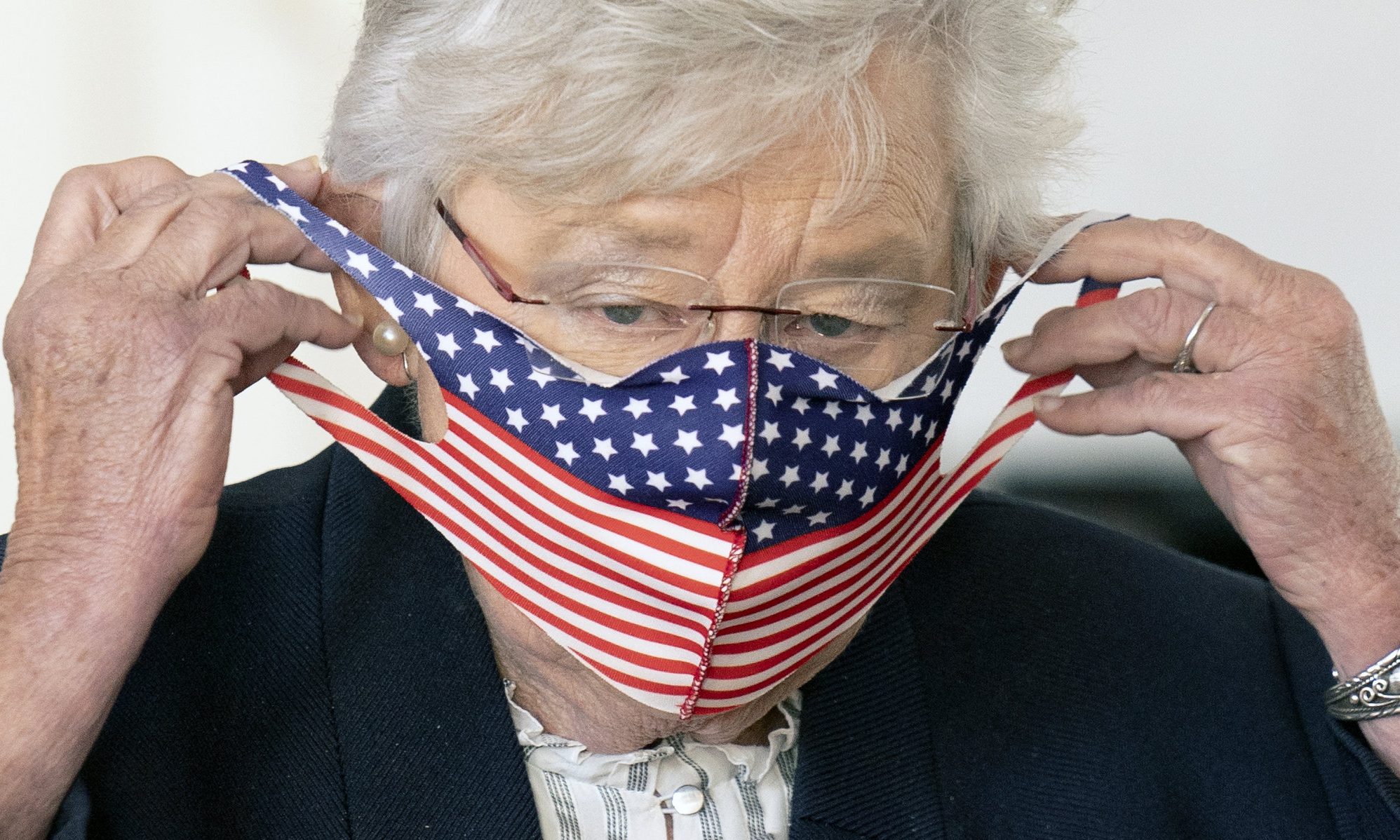 Gov. Kay Ivey on Wednesday extended Alabama's statewide mask order, citing the upcoming general election and a reduction in the spread of the virus since her order went into effect in July. Ivey's new order also allows for limited visitations in state nursing homes, and keeps all other previous social distancing restrictions in place.
"I'd hate to see us pull back too quickly and negate the progress that we've made in our daily positive numbers and our hospitalization rates by risking another spike due to a false sense of security, the upcoming winter months, the flu season and a host of other reasons," Ivey said during a press conference Wednesday. 
Ivey said that with the Nov. 3 Election Day nearing "it's important to have a safe environment where our poll workers poll watchers, and those of us who would like to vote in person." 
Ivey said that voters aren't required to wear a mask to vote in person, "I'm certainly going to wear my mask because I want to protect the poll workers and others that are going into the polls as well." 
Alabama State Health Officer Dr. Scott Harris said state hospitals are caring for about half the number of COVID-19 patients than were hospitalized in late July, during a surge in cases, hospitalizations and deaths, and just before the mask order was issued. 
"This mask ordinance is working. It works, and we have evidence of that," Harris said. "There have not been any additional restrictions imposed on our state since this Stay at Home order at the end of April." 
Harris noted an August study released by the South Carolina Department of Health and Environmental Control that looked at that state's jurisdictional mask orders, and found that in the 40 percent of jurisdictions that have mask orders COVID-19 cases were reduced by nearly half, compared to an increase in cases by 30 percent in jurisdictions without mask orders.  
White House Coronavirus Task Force Member Dr. Deborah Birx during a visit to Alabama last week urged Ivey to extend the mask order. Birx had praised Ivey's statewide mask mandate during a previous visit to the state in July, when nine of the first 13 days of that month saw daily case increases in COVID-19 cases statewide of more than 1,000. 
Ivey's amended "safer-at-home" order also states that beginning Friday, hospitals and nursing homes shall ensure that each patient or resident can have one caregiver or visitor at a time, with some exceptions. 
Ivey's order states that the changes are "subject to reasonable restrictions imposed on the entrance of persons because of the COVID-19 county positivity rate, the facility's COVID-19 status, a patient's or resident's COVID-19 status, caregiver/visitor symptoms, lack of adherence to proper infection control practices, or other relevant factors related to the COVID-19 pandemic, consistent with the following guidance from the federal government," and goes on to list links to Centers for Medicaid and Medicaid Services guidance for the different facilities. 
Ivey said during the Wednesday press conference that none of her previous statewide orders prevented anyone from accompanying a loved one into a hospital, and said despite that, there has been some confusion on the matter. She said her amended order made that fact clear.  
Dr. Don Williamson, president of the Alabama Hospital Association, told The Montgomery Advertiser in June that hospitals have control over visitations. Hospitals statewide have enacted individual varying rules on visitations since the start of the COVID-19 pandemic. 
Harris also discussed the work being done to ready the state for disbursement of a vaccine, if and when one becomes available. Harris said a plan for doing so must be given to the U.S. Department of Health and Human Services by mid-October. 
"Obviously, we're following very closely the safety data and efficacy data so that we are sure that we have a vaccine product that's going to be safe and effective," Harris said. "And I'm confident that information will be available for us, and then we can make a really good decision on that as we start to receive this vaccine." 
Harris said the supply of a vaccine will initially be limited, and state health officials will have to prioritize disbursement for high-risk people, including health care workers, but that the state will release its plan to do so to ensure openness in the process.