Will Mike Hubbard ever go to jail? Yes. And likely soon.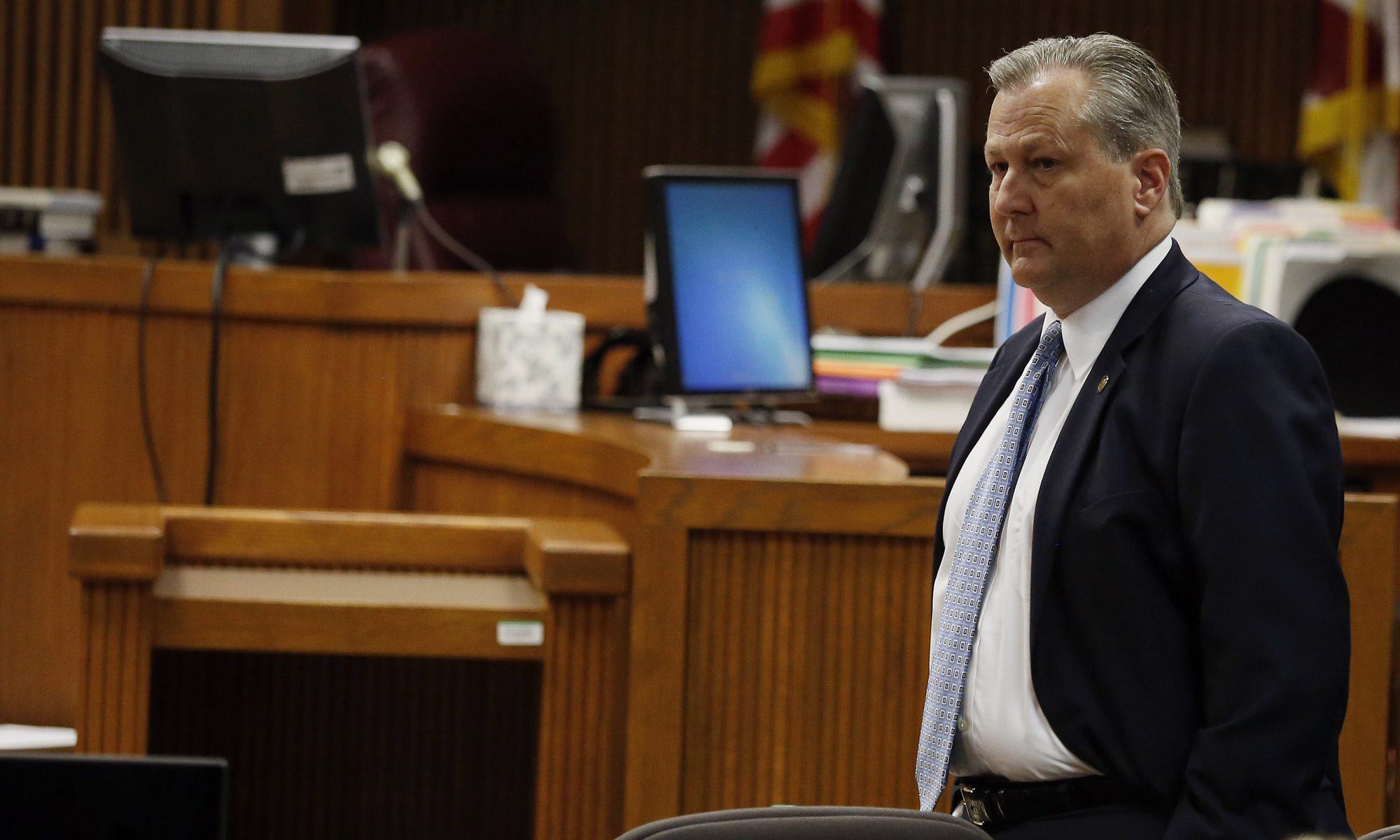 Mike Hubbard is likely going to prison within the next couple of months. 
Hubbard, the former Alabama House speaker, had his conviction on 11 felony ethics counts partially upheld last week by the Alabama Supreme Court. The justices overturned five of the charges and sent them back to the Alabama Criminal Court of Appeals for review, but upheld six of his charges. 
And those six matter a lot. 
Under the original sentence imposed by Lee County Circuit Court Judge Jacob Walker, Hubbard was set to serve four years in prison and eight years of probation. That sentence was structured in a manner that all but assured that Hubbard would serve that time unless the entire verdict against him was overturned. 
It wasn't. And a source familiar with the ALSC's opinion in the case told APR that the justices were fully aware that their opinion would not lessen Hubbard's jail time. 
That ALSC opinion puts an end to Hubbard's appeals bond that has allowed him to remain a free man as his case worked its way through the appeals process over the past four years. 
According to the Lee County Circuit Court clerk's office, once a final determination is made by the ALSC on charges that result in a sentence, that opinion is the final piece supporting the need for an appeals bond.
Basically, there are no additional avenues for appeal that could possibly result in Hubbard not serving his prison sentence, so the bond has to be revoked and Hubbard sent to prison.  
Once Walker receives the certificate of judgment from the ALSC showing it upheld the counts that related to Hubbard's sentence, that should prompt Walker to revoke the bond and Hubbard will be notified that he is expected to begin his prison term. 
According to Scott Mitchell, the clerk of the Alabama Court of Criminal Appeals, that certificate of judgment can't be issued by the ALSC until at least 14 days have passed. That span allows both the prosecution and defense time to submit requests for rehearings on ALSC's opinion. Should either side do so, consideration of those requests by ALSC could add more time. 
"It's really hard to say (how long it might take) — it's such a case-by-case thing," Mitchell said. "It could be anywhere from weeks to a couple of months before we get it." 
It is also not uncommon for one side or the other to ask for an extension of time to file their requests for a rehearing, which would add additional time. 
However, once that certificate is sent out by the ALSC, it should trigger Walker to revoke the appeals bond. 
The Criminal Appeals Court will also have to review Hubbard's case and issue a new decision that considers the ALSC's opinion on the six reversed counts. That process is likely to take much longer.
"Again, a lot of factors play into that and it's hard to determine how long any one case might take," Mitchell said. "I'd say you're looking at a few months at least."  
It will only add to the extraordinary length of this case.
Hubbard was convicted in June 2016 on 12 felony counts for using his office for personal gain and directing public business to his clients. Court testimony and evidence revealed Hubbard was making more than $600,000 per year in "consulting" contracts, mostly for work in areas in which he held no prior work experience.  
Since his conviction, a team of attorneys working for him — and financed by his campaign funds and various other entities — have challenged every word of his conviction, accusing the prosecution of misdeeds and attacking the state's ethics laws — which Hubbard helped write — as overly broad and vague. 
Those appeals have been successful in getting half of the charges knocked down. But because Hubbard's prison sentence was tied to only a couple of the specific charges, those decisions will not lessen his jail time.
Former Barbour County sheriff arrested, charged with taking money from sheriff's office
Upshaw was charged with two crimes connected to taking more than $85,000 from several accounts that belong to the sheriff's office.
Alabama Attorney General Steve Marshall on Tuesday announced the arrest of Leroy Davie Upshaw, the former sheriff of Barbour County, on charges that he used his office for personal gain. 
Upshaw, 49, surrendered to the Barbour County Sheriff's Office on Monday and was released on bond, according to a Marshall's office. He had served as sheriff until his term ended in January 2019. 
Upshaw was charged with two crimes connected to taking more than $85,000 from several accounts that belong to the sheriff's office, Marshall's office alleges. One charge alleges that he used his public office to receive personal financial gain and the other charge alleges that he used his office to obtain financial gain for members of his family. 
The Dothan Eagle reported in 2018 that Upshaw's troubles began when the sheriff's office was audited and cited for 11 errors, including one in which Upshaw gave himself the additional salary that had gone to the former work release administrator.
If convicted of the class B felony of using his office for personal gain, Upshaw could face up to 20 years in prison.