Opinion | Reopening the state will require effort from everyone
I am tired of sitting at home. 
I miss sports. I miss going out to eat — there might not be enough salsa at the Mexican restaurants when this coronavirus quarantine is over. And I miss just doing normal things. 
But I don't miss them enough that I'm OK with large numbers of people dying so I can go back to something similar to the way things were. 
I fear that a lot of people might not share my reservations. 
And that is what makes me pause whenever I hear national and state lawmakers talk about "reopening the country." 
I think we can begin that process in a couple of weeks, and I think we can begin a slow march back to some semblance of normalcy … if people follow the guidelines, take appropriate precautions and don't get stupid. 
And if there are enough tests and enough Alabama Department of Public Health employees to adequately handle the amount of contact tracing that will be necessary to quarantine those who are carrying the virus.  
The "if" carries a lot of weight. 
And that's why that group of people who might be willing to sacrifice large numbers of Americans to cure their own boredom worries me so much. Because that group seems hellbent on convincing everyone that this virus is a hoax, that it's not as bad as doctors tell us, that it's treatable with whatever concoction is being pushed in the latest Facebook video posted by a podiatrist in Queens who has the secret cure the government doesn't want you to know about.  
Look, I get it, I really do. This sucks. 
People aren't working. Their businesses are drying up. We have food lines stretching for miles. Unemployment numbers make you long for the better numbers of the Great Depression. And there's nothing you can do but watch it all float slowly away. 
I see it all around me. And it's terrible. 
Which is why so many people are accepting wild conspiracy theories and have taken to marching in the streets over lockdown orders — they want to believe that it's not real, that it's something they can knock down if they just get angry enough or expose the right person. 
But here's the simple fact: this not-so-serious virus has already killed nearly 35,000 Americans in less than two months. And more than 2,000 Americans per day are dying now from the disease. 
On Thursday, nearly 5,000 Americans died from coronavirus. 
To put that one day total in perspective, that's 1,000 more deaths than the total U.S. fatalities in eight-plus years of war in Iraq. 
So, let's kill the ridiculous notion that this virus is being "overhyped" or that doctors and scientists — all of them — were way wrong with their predictions because a lot less people are dying than they told us. 
If 35,000 dead Americans in two months isn't enough for you, I think maybe you should consider some sort of therapy. And I don't want to get too deep into the variances of scientific modeling, but a couple of factors, such as human behavior changes, can dramatically alter the outcomes of a forecasted event.
That's why they did the models — to show you what could happen if certain things did and didn't occur. Strict orders were issued that changed behaviors and the projections changed because of that. That's how it works — cause and effect. When you take a Tylenol for a headache, are you angry 30 minutes later when your headache is gone because you wasted a Tylenol on that half-hour headache?
It's ridiculous. And those sorts of attitudes will get people killed when we do start reopening businesses and restarting life. 
That process will begin in Alabama soon. And it should begin. 
We can absolutely do this safely and do it in a manner that doesn't cause another spike in coronavirus cases. But that effort will require everyone doing their part, and it will require the yahoos of society to dial back the crazy to around 7 for a couple of months and just comply with the safety ordinances. 
If we continue to only go out when we need to, limit our contact with people, wear face masks and continue to wash the skin off our hands, we can begin the process of putting people back to work. And that's a good thing. 
I know when you say something like that, the automatic reaction from many Democrats is to think that it's placing more value on money than on people. But that's not true. 
The rich people in this country mostly won't have their lives turned upside down by this. But the poor people will. They will lose jobs and cars and homes and apartments and health insurance. The stress and worry for many will be all-consuming. 
That's people too. That's real life. And it's something very much worthy of being weighed during this crisis. 
Look, I don't know what the right thing is here. But I do know this: if we all care a little more about each other, look out a little more for the most vulnerable, do a few extra things to make sure our parents and grandparents are a little safer and genuinely treat this virus as the real threat that it is, we'll have a shot to be OK.
Governor announces $200 million "Revive Plus" small business grant program
Revive Plus is the second wave of funding for organizations with 50 or fewer employees and will award grants of up to $20,000 for expenses.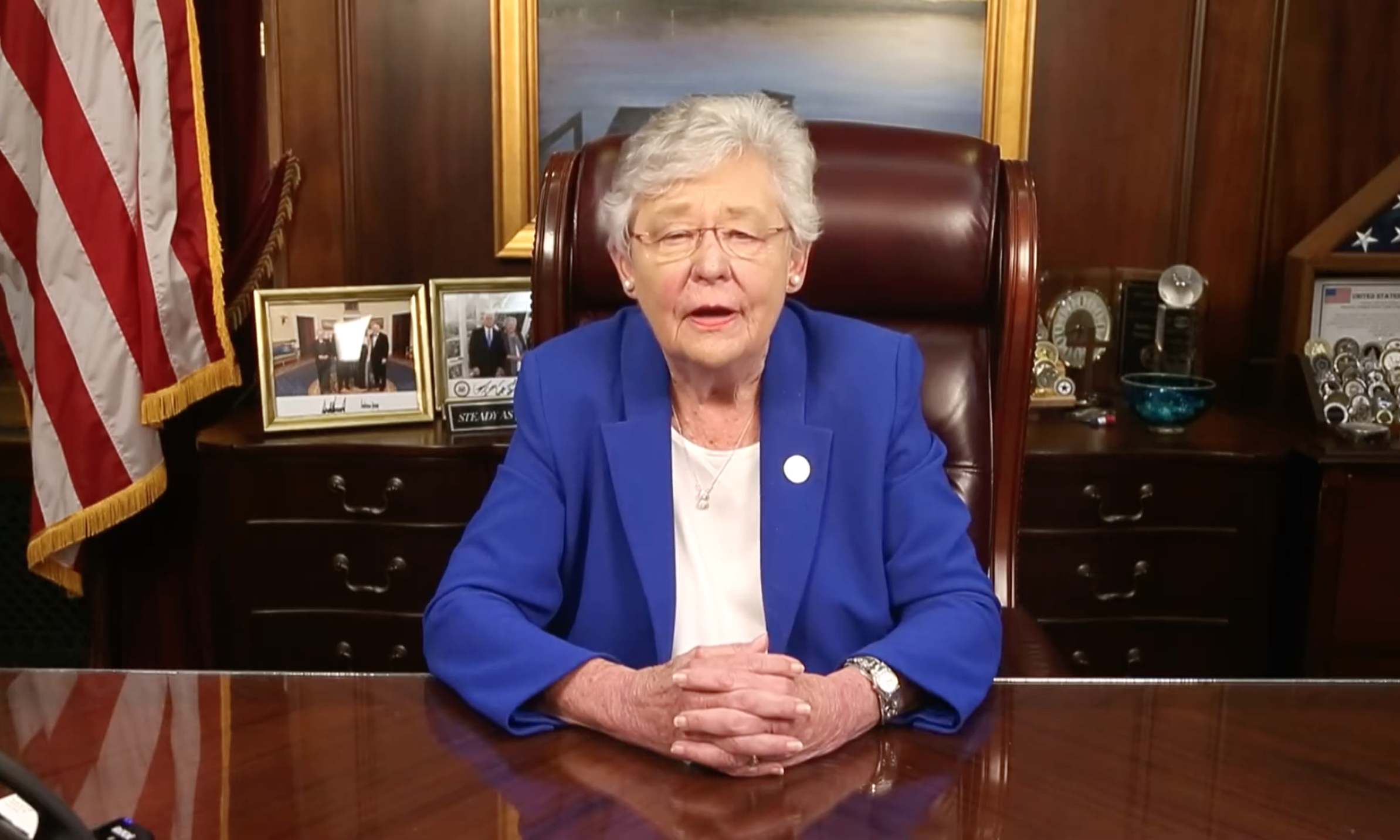 Gov. Kay Ivey on Wednesday announced Revive Plus, a $200 million grant program to support small businesses, non-profits and faith-based organizations in Alabama that have been impacted by COVID-19. Revive Plus is the second wave of funding for these organizations with 50 or fewer employees and will award grants of up to $20,000 for expenses they have incurred due to operational interruptions caused by the pandemic and related business closures.
"As the state has rolled out over $1 billion of the CARES Act monies to the individuals and businesses affected by COVID-19, it became evident the group most overwhelmingly hurt during the pandemic were the small 'mom and pop' shops," Ivey said. "A second round of assistance through Revive Plus will ensure that the small business owners who have borne the brunt of the downed economy can be made as whole as possible. As we head into the holiday season, my hope is that this will be welcome news for our businesses and help ease their burdens from what has been a very hard year."
Entities may receive up to $20,000 to reimburse qualifying expenses if they have not received federal assistance for the corresponding item they are claiming with the state of Alabama. The Revive Plus grant is in addition to any state of Alabama Coronavirus Relief Fund grant previously received, including the Revive Alabama Small Business, Non-Profit, Faith-Based, and Health Care Provider grants. There is no set cap on the number of entities that may be awarded a Revive Plus Grant. Grants will be awarded to qualifying applicants on a first-come, first-served basis until the funds are exhausted.
"The Revive Plus program is much needed in our small business economy," said Senate General Fund Chairman Greg Albritton, R-Atmore. "I commend Governor Ivey for taking this action, recapturing unspent dollars and using a proven program to bring economic relief to our small business owners."
Alabama received approximately $1.9 billion of CARES Act funding to respond to and mitigate the coronavirus pandemic. Alabama Act 2020-199 initially designated up to $300 million of the Coronavirus Relief Fund for individuals, businesses, non-profit and faith-based organizations directly impacted by the coronavirus pandemic. After the initial $100 million for small business that was reimbursed starting in July 2020, legislative leadership approved a second round of $200 million from allocations made to reimburse state government and from other grant programs that have ended with the full allocation unspent.
"This second round of funding for Alabama entities will provide much needed resources for our state's economy," said Senate Minority Leader Bobby Singleton, D-Greensboro. "I appreciate the governor and the Finance Department's work to ensure we utilize these funds to the benefit of our citizens."
Entities may access grant information and the grant application through the Coronavirus Relief Fund website. The application period for the Revive Plus Grant Program will open at noon, Nov. 23, 2020 and run through noon, Dec. 4, 2020.
"This is welcome news for small businesses, non-profits and faith-based organizations that are continuing to feel the adverse effects of the Covid-19 virus," said House General Fund Chairman Steve Clouse, R-Ozark. "Time is of the essence and I urge all qualified entities to apply as soon as possible beginning Monday, November 23rd."
A coalition of the Business Council of Alabama, the National Federation of Independent Business of Alabama (NFIB Alabama) and the Alabama Restaurant Association worked closely with the governor's office to revisit the grant program after the initial round of Revive Alabama reached the $100 million cap.
"Businesses throughout the state are working diligently to keep their employees and customers safe, all while ensuring commerce throughout Alabama continues to move," said Business Council of Alabama President and CEO Katie Britt. "Revive Plus will be essential in giving Alabama businesses access to the necessary and needed funding to keep their doors open and keep hard working Alabamians employed. Our broad coalition of businesses, associations and chambers commend Governor Ivey and her administration for putting these critical funds into the hands of businesses who need it most."
Qualifying entities must have been in business March 1, 2020, are currently in business and have a valid W-9 to apply for a Revive Plus Grant.