Jones demands immediate assistance for Alabama farmers, producers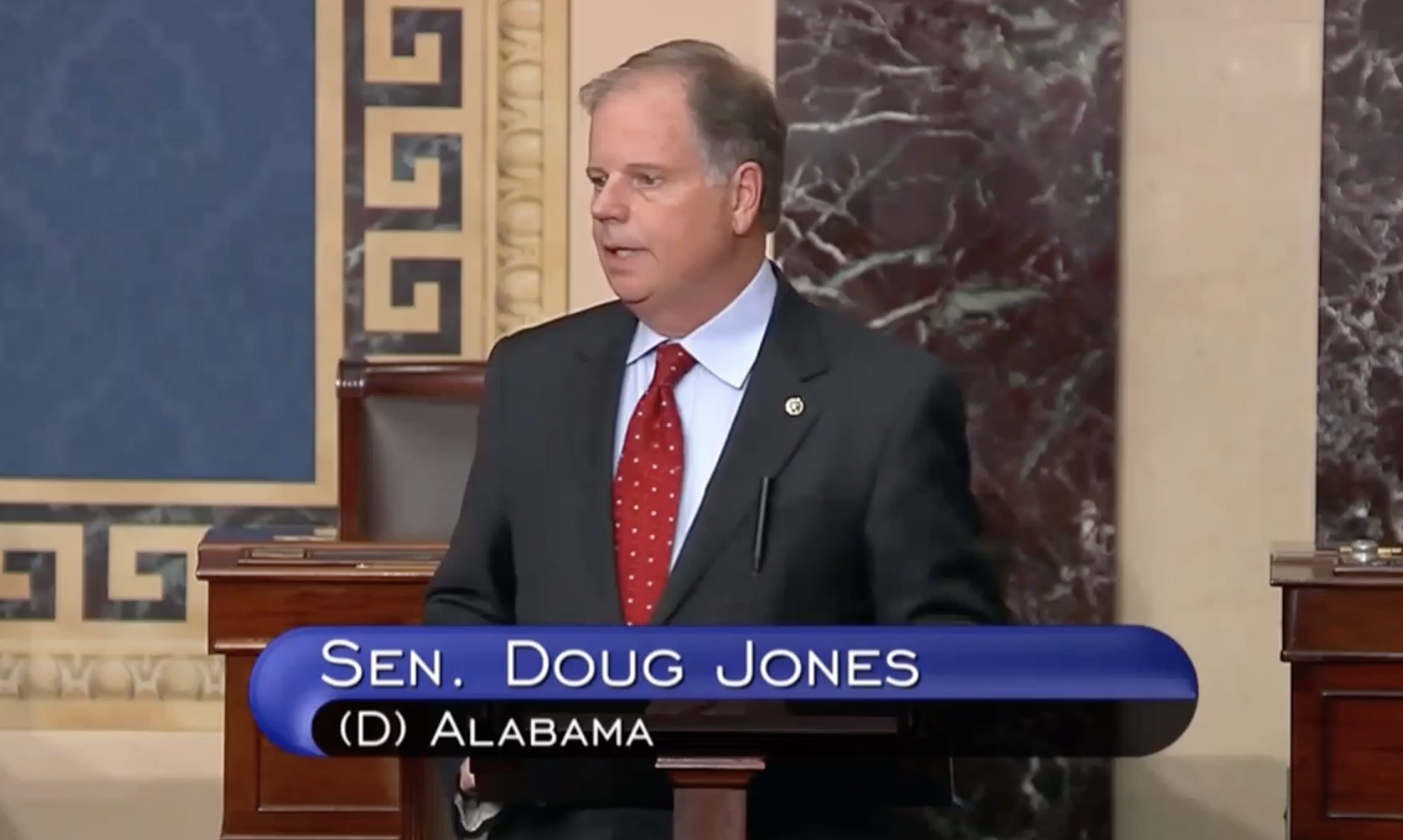 U.S. Senator Doug Jones, D-Ala., today called on the Small Business Administration (SBA) to include farmers and producers in new economic relief programs established by the Coronavirus Aid, Relief, and Economic Security (CARES) Act.
Farmers in Alabama and across the country have been shut out from accessing the Paycheck Protection Program (PPP) funds provided for them by the CARES Act due to IRS filing differences that separate them from other small businesses. The CARES Act did not exclude farmers and agribusinesses from being eligible for the Economic Industry Disaster Loan (EIDL) program; however, they have also been shut out from accessing that program at this time. Senator Jones is urging SBA to make necessary adjustments in guidance so farmers, producers, and businesses are explicitly included as Congress intended.
"I want to reiterate the concerns raised by my colleagues on both sides of the aisle about the vast impacts COVID-19 has had on farmers. Alabama's farmers and producers have been particularly hit hard. My state is home to roughly 40,000 farms so it is essential that they have access to the new programs." Senator Jones wrote in a letter to SBA Administrator Jovita Carranza. "It is of upmost importance that farmers, producers, and agricultural businesses are provided this aid to ensure we have a stable food supply."
Access to this aid comes at a critical time as farmers and producers wait for the U.S. Department of Agriculture (USDA) to issue guidance on a $19 billion relief plan that was outlined Friday. 
"Between drought, a hurricane and falling victim to trade wars, Alabama farmers struggled when our economy was booming. They simply cannot afford another financial hit like they are experiencing right now," Senator Jones said.
Full text of the letter can be found below and .pdf can be found here.
Sewell votes in favor of National Apprenticeship Act
The bill would invest more than $3.5 billion to create nearly one million new apprenticeship opportunities.
Congresswoman Terri Sewell, D-Alabama, last week voted in favor of the National Apprenticeship Act, legislation to reauthorize the National Apprenticeship Act for the first time since its enactment in 1937.
The new National Apprenticeship Act will create one million new apprenticeship opportunities over the next five years. Registered apprenticeships provide workers with paid, on-the-job training, and are the nation's most successful federal workforce training program.
"As a long-time supporter of expanding registered apprenticeships, I am thrilled to support today's legislation to provide 1 million new apprenticeship opportunities over five years," Sewell said. "Our Nation is facing the worst economic downturn since the Great Depression and estimates show that more than 7 million of the pandemic's job losses will be permanent. We need bold investments like those in the National Apprenticeship Act to accelerate the economy and help get the American people back to work in stable, good-paying jobs of the future."
The bill invests more than $3.5 billion over the next five years.
The act establishes a $400 million grant program to support the expansion of apprenticeship opportunities, including pre-apprenticeships and youth apprenticeships, which will increase $100 million annually to reach $800 million by 2025.
The legislation also codifies and streamlines standards for registered apprenticeship, youth apprenticeship and pre-apprenticeship programs to make it easier for both apprentices and employers to participate in high-quality apprenticeships and codifies the Department of Labor's Office of Apprenticeship.
It directs the office to convene industry leaders, labor organizations, educators and others to expand apprenticeships into new occupations and sectors.
Supporters say the bill could yield $10.6 billion in net benefits to U.S. taxpayers in the form of increased tax revenue and decreased spending on public-assistance programs and unemployment insurance, and that nothing is more effective at breaking the cycle of poverty than a well-paying full-time job.
Sewell is about to enter her sixth term representing Alabama's 7th Congressional District.