Shelby applauds Senate passage of bill to continue coronavirus relief efforts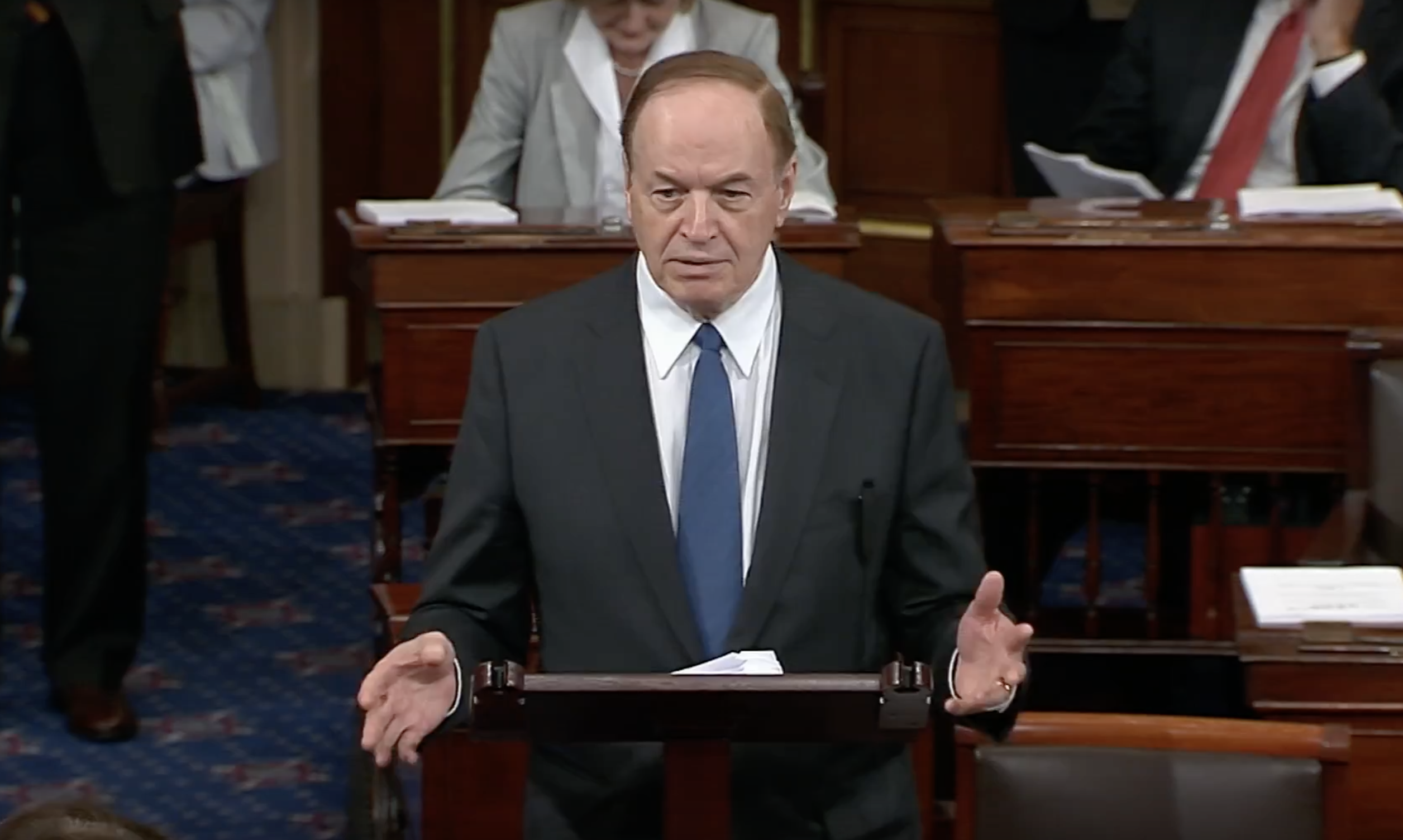 U.S. Senator Richard Shelby (R-Ala.) today applauded Senate passage of the"Paycheck Protection Program (PPP) and Health Care Enhancement Act," a $484 billion measure that provides additional funding to assist small businesses and meet the urgent healthcare needs of American families and workers during the COVID-19 public health pandemic.
"I am proud we were finally able to come to an agreement to reopen and continue funding the vital Paycheck Protection Program, along with other resources that will help American workers and families during this difficult time," said Senator Shelby.  "Since its recent implementation, the Paycheck Protection Program has provided much-needed relief for many small businesses suffering from the effects of the COVID-19 crisis in Alabama and across the nation.  This legislation, which also includes urgent funds for hospitals and healthcare providers, is another important step in protecting and rebuilding our nation's economy.  I look forward to the work still to come."
The $484 billion coronavirus relief package includes $100 billion for urgent health care needs, including $75 billion for hospitals and healthcare providers and $25 billion to research, develop, validate, manufacture, purchase, administer, and expand existing capacity for COVID-19 tests.  Furthermore, the legislation contains $320 billion to continue funding the PPP, of which $60 billion is set aside for loans made by smaller insured depository institutions, credit unions, and community financial institutions.  It also contains $60 billion for Small Business Association Economic Injury Disaster Loans.
The PPP has provided funding for various businesses and industries across all sectors of the economy.  As of April 17, 2020, a total of 27,922 loans were approved in Alabama through the PPP, amounting to $4,862,690,120.  Additionally, approximately 60 percent of the loans accepted for the program were approved by banks with $10 billion of assets or less.
Following the Senate's passage of the legislation, it will move to the House of Representatives for a vote and on to the President's desk for his signature to become law.
Sewell votes to keep government open, extend programs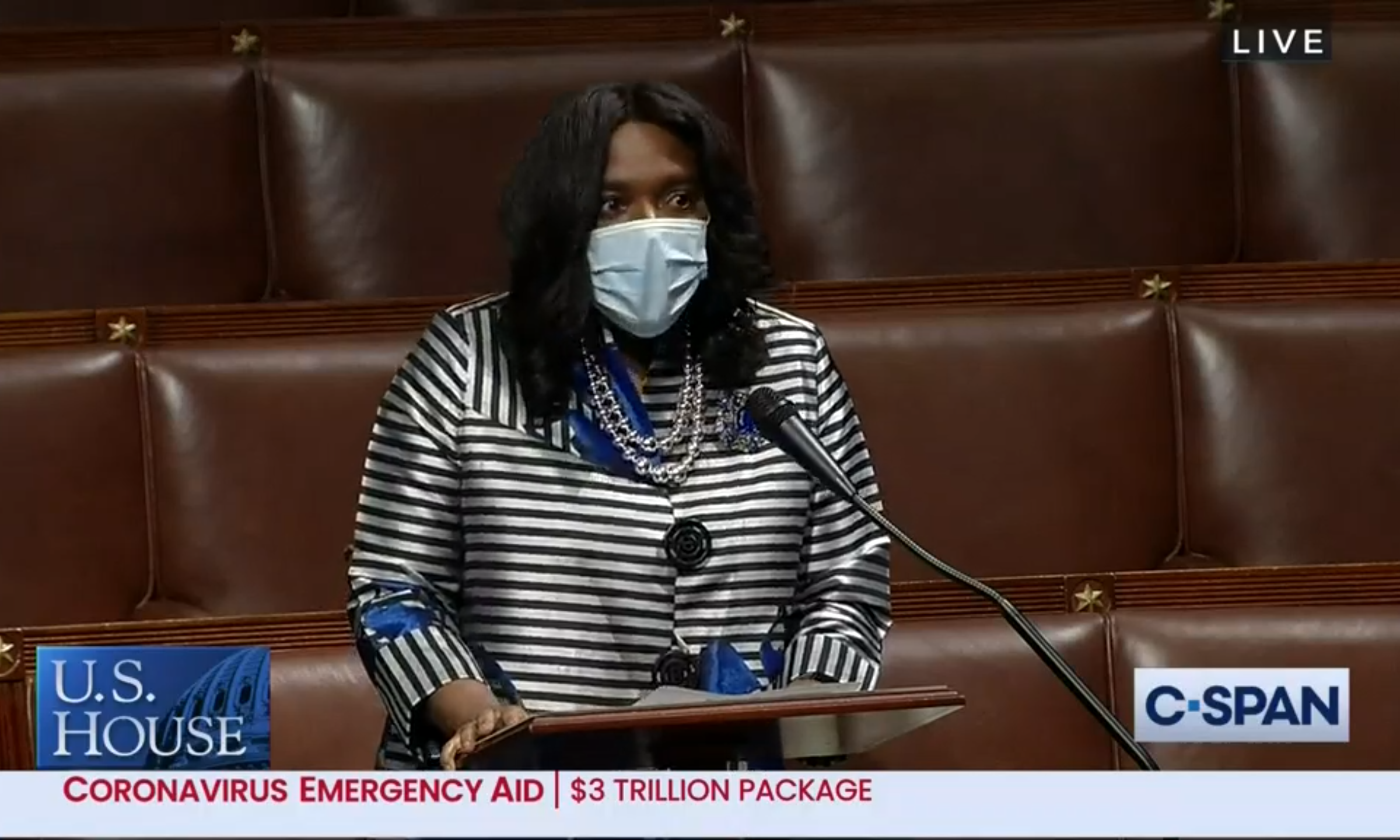 Congresswoman Terri Sewell, D-Alabama, this week voted for a measure to continue funding for the programs contained in the 12 annual appropriation acts for FY2020. The bill, HR8337, passed the House in a final vote of 359 to 57 and 1.
"I voted for today's legislation to avert a catastrophic government shutdown and fund the critical programs that my constituents depend on," Sewell said.
"At a time when our country is in the middle of a pandemic and millions of Americans are losing their homes and livelihoods to natural disasters, including hurricanes on the Gulf Coast, our government needs to be fully funded and operational so that the American people can get the resources they need," Sewell said. "I am particularly proud of the provisions Democrats secured to save our seniors from a Medicare Part B premium hike, protect health, housing, and other programs for Veterans, and to provide repayment relief for our health care providers at the frontlines of the COVID-19 pandemic."
The resolution provides funding for critical government programs through Dec. 11 and extends vital health, surface transportation and veterans' programs.
"While I'm disappointed that Senate Republicans and White House didn't come to the table to agree to pass the long-term FY2021 funding bills that the House passed earlier this year, I look forward to working with my colleagues to make sure a long-term funding bill is passed before this CR expires in December," Sewell said. "Additionally, an agreement on further Coronavirus relief legislation is desperately needed. Millions of Americans have lost their jobs and as the pandemic continues, municipalities, health care providers, essential workers, and small businesses are running out of resources from the CARES Act and relief is needed now."
HR8337 included a list of programs that Sewell worked directly with House appropriators to secure in the FY2020 funding bill, which are extended in Tuesday's continuing resolution. These include:
Rural Water and Waste Disposal Program Loans
Summer Electronic Benefits Transfer for Children (Summer EBT) program
Commodity Supplemental Food program
Temporary Assistance for Needy Families (TANF) program
2020 Decennial Census Program
Community Health Centers
Teaching Health Centers Graduate Medical Education Program
Special Diabetes Program
Grants for transportation to VA medical facilities for Veterans living in "highly rural" areas
Childcare assistance for Veterans while they receive health care at a VA facility
An initiative to assess the feasibility of paying for veterans in highly rural areas to travel to the nearest Vet Center, a community-based facility that provides readjustment counseling and other services
The bill also funded the Department of Labor's homeless veteran reintegration programs, such as job training, counseling and placement services.
Additionally, the legislation:
Ensures USDA can fully meet the demand for Direct and Guaranteed Farm Ownership loans, especially for beginning and socially disadvantaged farmers
Allows increased flexibility for the Small Business Administration to process certain small business loans and SBA Disaster Loans
Provides a one-year extension for surface transportation programs, including federal highway, transit, and road safety programs
Reauthorizes the Appalachian Regional Commission for one year
Delays a scheduled $4 billion reduction in funding for disproportionate share hospital (DSH), which are hospitals that serve large numbers of low-income and uninsured patients
Protects Medicare beneficiaries from the expected increase in Part B premiums for 2021 that is likely to result from the COVID-19 public health emergency
Provides repayment relief to health care providers by extending the time in which they must repay advances and reducing the interest rate under the Medicare Accelerated and Advance Payment program until the end of the COVID-19 pandemic
Allows Federal Emergency Management Agency (FEMA) to use the full amount available in the Disaster Relief Fund to respond to declared disasters
Increases accountability in the Commodity Credit Corporation, preventing funds for farmers from being misused for large oil companies
Ensures schoolchildren receive meals despite the pandemic's disruption of their usual schedules, whether virtual or in-person, and expands Pandemic EBT access for young children in childcare
It has been 20 years since Congress has passed a balanced budget.
Sewell is running for her sixth term representing Alabama's 7th Congressional District. Sewell has no Republican opponent in the Nov. 3 General Election.