Jones urges governor to establish a health care manufacturing task force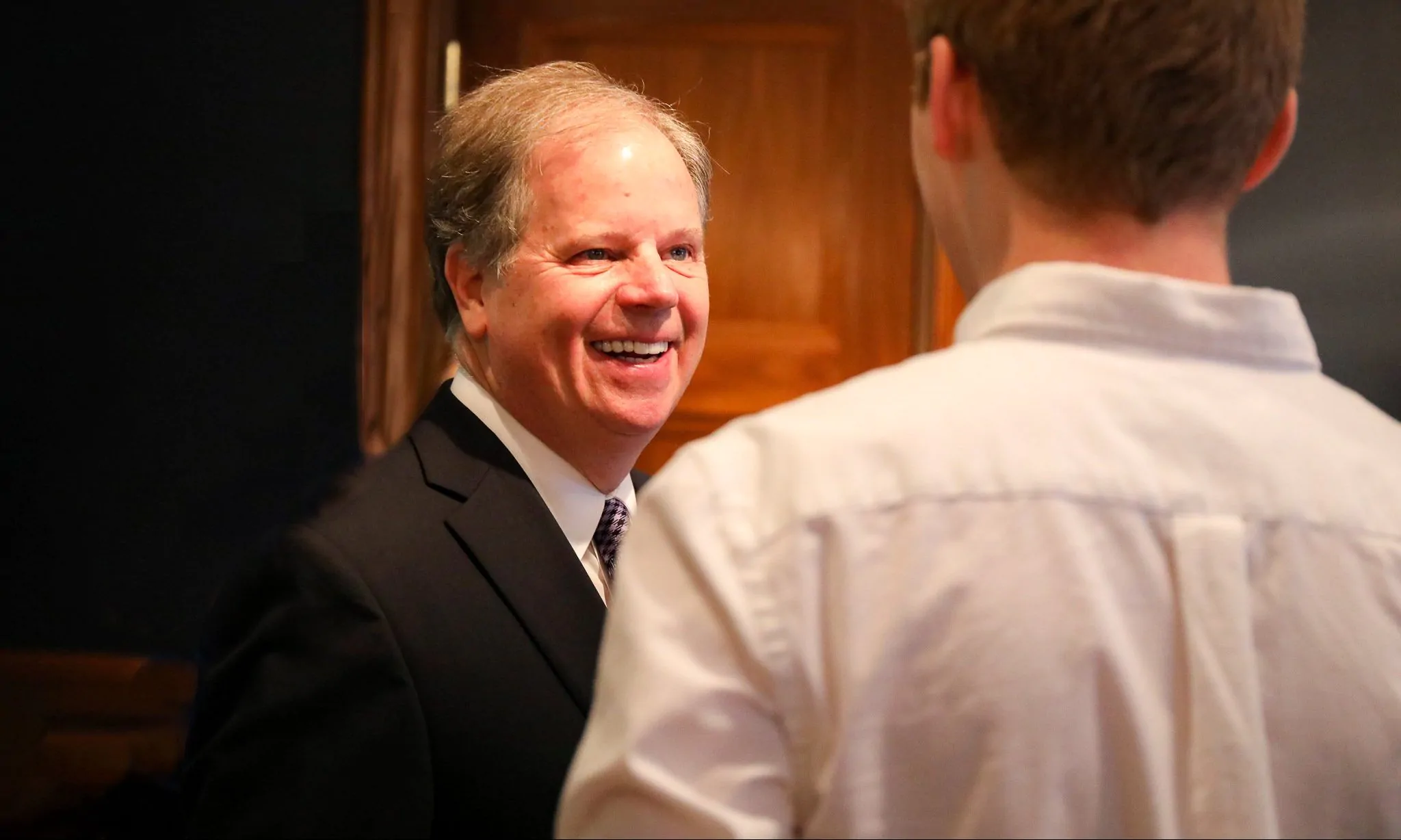 Sen. Doug Jones, D-Alabama, is urging Gov. Kay Ivey to establish a health care manufacturing task force to explore ways for Alabama to move to the forefront of health care manufacturing for the United States.
In a letter to Ivey Thursday, Jones suggested utilizing existing infrastructure across the state, like shuttered factories, to build a statewide health care manufacturing sector as a way to produce critical health care items to respond to and mitigate the impact of the COVID-19 pandemic, reduce our dependence on foreign health care suppliers, and revamp Alabama's manufacturing economy as we face an uncertain period of economic hardship. In light of the state of Alabama facing an estimated budget shortfall of more than a $1 billion, this effort could also help generate new streams of revenue to support Alabama's state and local governments. 
"Just as the automotive industry has changed Alabama's economy since Mercedes arrived in the 1990's, a concerted effort to expand health care manufacturing in Alabama will help grow our population, raise our standard of living, and improve the quality of life for generations to come," wrote Jones, a member of the Senate Health Committee. "For instance, it has been reported that Goodyear is unlikely to reopen its facility in Gadsden. While I had hoped that Goodyear could have found a way to keep the plant operating, its likely closing is reflective of the ongoing transition in our state's economy and adds urgency to the need to look for new opportunities to put local residents and others throughout the state back to work."
"The shortage of PPE, ventilators, and other vital healthcare related items that we have seen in the course of dealing with this pandemic has demonstrated that our supply chains in the health care space are too dependent on foreign suppliers and not as diversified as they need to be," he continued. "While a number of businesses in Alabama and across the country are stepping up and repurposing facilities during this pandemic to make these critical items, it is likely that they will return to their original purpose once the crisis has subsided. It is my view, however, that the United States needs to make a concerted effort to reduce our dependence on foreign suppliers of items essential to the delivery of healthcare, just as we did with foreign suppliers of oil a number of years ago."
Sewell votes in favor of National Apprenticeship Act
The bill would invest more than $3.5 billion to create nearly one million new apprenticeship opportunities.
Congresswoman Terri Sewell, D-Alabama, last week voted in favor of the National Apprenticeship Act, legislation to reauthorize the National Apprenticeship Act for the first time since its enactment in 1937.
The new National Apprenticeship Act will create one million new apprenticeship opportunities over the next five years. Registered apprenticeships provide workers with paid, on-the-job training, and are the nation's most successful federal workforce training program.
"As a long-time supporter of expanding registered apprenticeships, I am thrilled to support today's legislation to provide 1 million new apprenticeship opportunities over five years," Sewell said. "Our Nation is facing the worst economic downturn since the Great Depression and estimates show that more than 7 million of the pandemic's job losses will be permanent. We need bold investments like those in the National Apprenticeship Act to accelerate the economy and help get the American people back to work in stable, good-paying jobs of the future."
The bill invests more than $3.5 billion over the next five years.
The act establishes a $400 million grant program to support the expansion of apprenticeship opportunities, including pre-apprenticeships and youth apprenticeships, which will increase $100 million annually to reach $800 million by 2025.
The legislation also codifies and streamlines standards for registered apprenticeship, youth apprenticeship and pre-apprenticeship programs to make it easier for both apprentices and employers to participate in high-quality apprenticeships and codifies the Department of Labor's Office of Apprenticeship.
It directs the office to convene industry leaders, labor organizations, educators and others to expand apprenticeships into new occupations and sectors.
Supporters say the bill could yield $10.6 billion in net benefits to U.S. taxpayers in the form of increased tax revenue and decreased spending on public-assistance programs and unemployment insurance, and that nothing is more effective at breaking the cycle of poverty than a well-paying full-time job.
Sewell is about to enter her sixth term representing Alabama's 7th Congressional District.