Opinion | How is COVID-19 affecting toxic exposure claims?
The COVID-19 pandemic is spreading rapidly throughout the country, with nearly 850,000 cases of infection, out of which over 5,300 took place in Alabama. While everyone is vulnerable to contracting the novel coronavirus, there are certain groups of people who have a higher risk of contracting the virus, such as veterans and former industrial workers. Because the majority of these demographics are elderly and struggling with underlying diseases, most of which developed as a consequence of toxic workplace exposure, they are more susceptible to infection with the new virus, as their respiratory and immune systems are highly damaged.
Who Should Undergo An Asbestos Screening?
Asbestos screening is a medical examination that specialists will conduct to determine whether or not asbestos fibers are present in the lungs. It usually takes around 2-3 hours and it doesn't require any invasive procedures such as biopsy as the presence of asbestos fibers can be seen through a physical examination, a chest X-ray, blood work, and pulmonary function tests.
Veterans who served in the military before 1980 were exposed to asbestos, a naturally occurring mineral which is a known human carcinogen. Exposure to asbestos involves one inhaling or ingesting asbestos fibers from the air, fibers which will subsequently attach themselves to various organs in the body, particularly the lungs. Over the years, asbestos fibers gradually cause inflammation and tissue scarring, which may, in turn, give way to a disease such as lung cancer, pulmonary fibrosis, asbestosis, or mesothelioma. It is worthy of note that it takes between 20 and 50 years for a disease to emerge following asbestos exposure, which is why only recently have veterans begun to receive awful diagnoses. However, asbestos is not the only toxic agent veterans were exposed to during their service. They also came in direct contact with dangerous chemicals and substances such as Agent Orange, mustard gas, lead, benzene, depleted uranium, and silica dust. Considering the health risks and possible outcomes that COVID-19 raises for this group of people, it's advisable that pursuing a claim for compensation should be done sooner rather than later.
Approximately 70% of veterans who served in the military during the last century end up developing a disease as a result of toxic exposure. The new virus targets mainly the respiratory system, which means that veterans are at increased risk of contracting it since their lungs and airways are compromised. Furthermore, they are also considerably more susceptible to developing serious health complications, such as acute respiratory distress syndrome, heart failure, and brain damage if they fail to receive immediate medical attention. The chances of veterans with underlying diseases of losing their lives to coronavirus infection are very high, as 80% of deaths occur in people over the age of 60. Until now, 13% of veterans have been infected with the novel coronavirus.
Former industrial workers are another group that is very prone to contracting the new virus since they were also exposed to hazardous agents on the job during the last century and are now suffering from chronic diseases as a consequence. Approximately 50% of people who worked in industries such as constructions, power generation, chemical, textile, oil refining, and boiler manufacturing struggle with a disease. Similarly to veterans, most former industrial workers also have chronic lung diseases, as they handled asbestos regularly while they were performing their job. Nevertheless, they were also exposed to other hazardous agents, including wood dust, silica dust, and mica dust, all of which were proven to cause terrible diseases of the lungs. Consequently, former industrial workers are also very vulnerable to infection with coronavirus, as their respiratory system, as well as their immune system, is compromised.
Why is Asbestos Screening Important and How Does COVID-19 Affect Screenings and Claims
It is important to know that, if you were exposed to toxic agents in occupational settings and came to develop a disease as a result, you have the right to seek financial compensation from the liable parties. There are environmental firms that specialize in assisting with claims to people injured by toxic exposure. Those firms can help you file a claim with asbestos trust funds, and, if you are a veteran, an additional one with the VA, to recover the money you deserve for your physical and emotional distress your disease is causing you. However, during the coronavirus pandemic, it is highly recommended to reach out to a law firm who specializes in this area of practice if you are a veteran or a former industrial worker who struggles with a disease as a result of toxic exposure, as your chances of contracting the new virus are high.
If you were exposed to toxic agents while serving in the military or on your job and suspect you have a lung disease, you should undergo testing to find out whether asbestos fibers are present in your lungs, which, if they are, will qualify you for recovering financial compensation. Even if you already have a diagnosis, it is a good idea to seek a second opinion, as misdiagnosis occurs very frequently when it comes to diseases caused by asbestos exposure or other toxic agents. As the symptoms of diseases which stem from asbestos exposure are similar to those of more common health conditions, such as pneumonia, it is difficult for inexperienced medical professionals to differentiate between the two. This is the primary reason why misdiagnosis is so common among veterans and former industrial workers.
If you are a victim of asbestos exposure, taking legal action as soon as possible is crucial during the coronavirus epidemic, as your chances of contracting the new virus are very high. It is important to note that smokers with a history of toxic exposure can still qualify for compensation. In the regrettable event you pass away due to infection with coronavirus, it will be very difficult for your family to recover compensation on your behalf. Therefore, you should contact a medical expert who specializes in asbestos exposure cases so that you will be assigned a correct diagnosis, following which you can recover the compensation you are entitled to.
Though the campaign initiative Asbestos Fibers Local No-Cost Screenings & Eligibility, Environmental Litigation Group P.C., offers asbestos screenings free of charge to people with a history of asbestos exposure. These screenings will accurately determine if the fibers are in your lungs or not, many times a second opinion from us leads to early diagnosis, hence better treatments and prognosis for the patient. If you live within driving distance of Birmingham, Alabama, you can benefit from the expertise of medical specialists who will examine you to determine whether you have asbestos fibers in your lungs. In the unfortunate case that asbestos is present in your body, it's advisable to file a claim with the asbestos trust funds of the companies whose products you were exposed to, as well as with the VA, if you are a veteran, to obtain the financial compensation you deserve.

Gregory A. Cade is the main attorney at Environmental Litigation Group P.C. He has a degree in Industrial Hygiene which he has used as an advantage in his fight to help victims of occupational toxic exposure for over 20 years.
Governor announces $200 million "Revive Plus" small business grant program
Revive Plus is the second wave of funding for organizations with 50 or fewer employees and will award grants of up to $20,000 for expenses.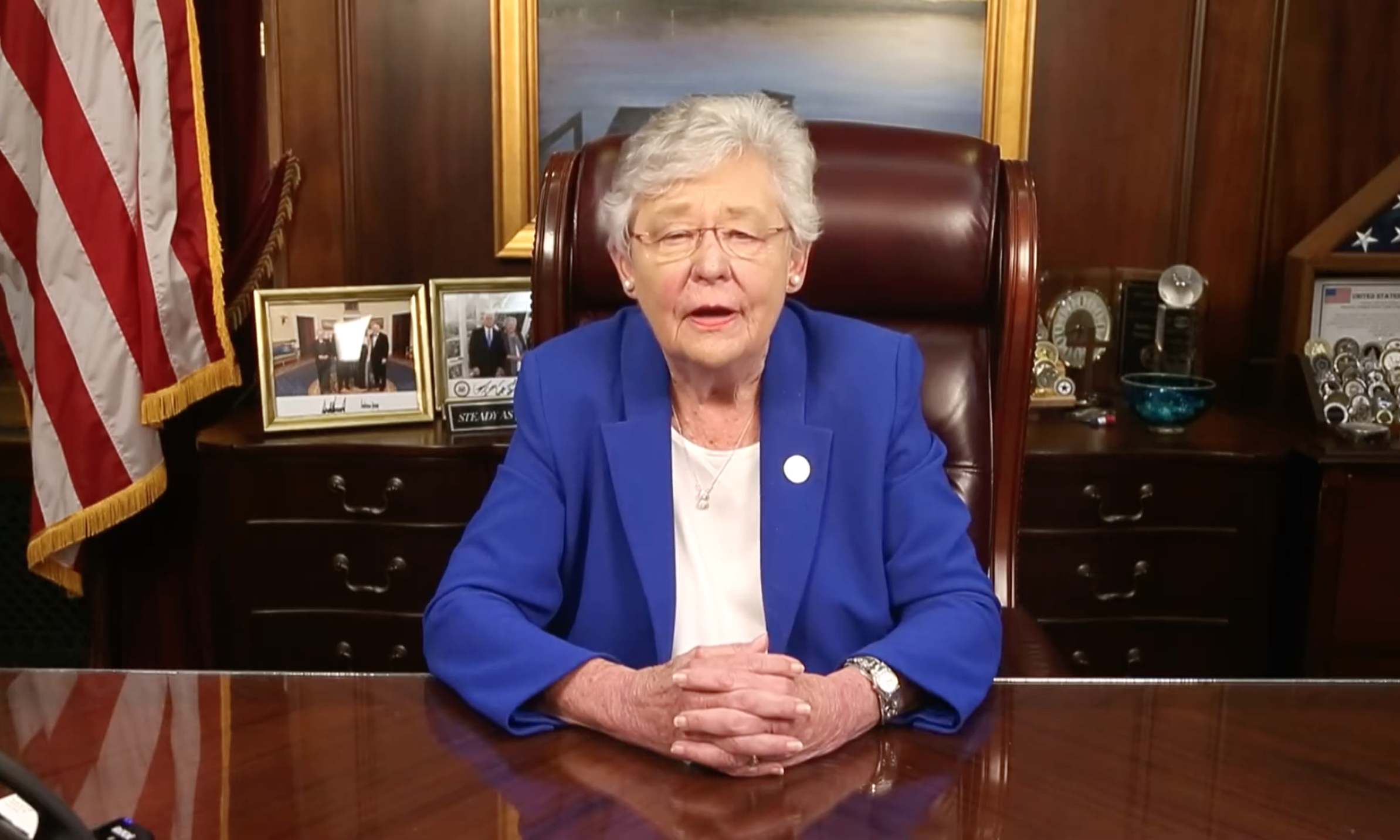 Gov. Kay Ivey on Wednesday announced Revive Plus, a $200 million grant program to support small businesses, non-profits and faith-based organizations in Alabama that have been impacted by COVID-19. Revive Plus is the second wave of funding for these organizations with 50 or fewer employees and will award grants of up to $20,000 for expenses they have incurred due to operational interruptions caused by the pandemic and related business closures.
"As the state has rolled out over $1 billion of the CARES Act monies to the individuals and businesses affected by COVID-19, it became evident the group most overwhelmingly hurt during the pandemic were the small 'mom and pop' shops," Ivey said. "A second round of assistance through Revive Plus will ensure that the small business owners who have borne the brunt of the downed economy can be made as whole as possible. As we head into the holiday season, my hope is that this will be welcome news for our businesses and help ease their burdens from what has been a very hard year."
Entities may receive up to $20,000 to reimburse qualifying expenses if they have not received federal assistance for the corresponding item they are claiming with the state of Alabama. The Revive Plus grant is in addition to any state of Alabama Coronavirus Relief Fund grant previously received, including the Revive Alabama Small Business, Non-Profit, Faith-Based, and Health Care Provider grants. There is no set cap on the number of entities that may be awarded a Revive Plus Grant. Grants will be awarded to qualifying applicants on a first-come, first-served basis until the funds are exhausted.
"The Revive Plus program is much needed in our small business economy," said Senate General Fund Chairman Greg Albritton, R-Atmore. "I commend Governor Ivey for taking this action, recapturing unspent dollars and using a proven program to bring economic relief to our small business owners."
Alabama received approximately $1.9 billion of CARES Act funding to respond to and mitigate the coronavirus pandemic. Alabama Act 2020-199 initially designated up to $300 million of the Coronavirus Relief Fund for individuals, businesses, non-profit and faith-based organizations directly impacted by the coronavirus pandemic. After the initial $100 million for small business that was reimbursed starting in July 2020, legislative leadership approved a second round of $200 million from allocations made to reimburse state government and from other grant programs that have ended with the full allocation unspent.
"This second round of funding for Alabama entities will provide much needed resources for our state's economy," said Senate Minority Leader Bobby Singleton, D-Greensboro. "I appreciate the governor and the Finance Department's work to ensure we utilize these funds to the benefit of our citizens."
Entities may access grant information and the grant application through the Coronavirus Relief Fund website. The application period for the Revive Plus Grant Program will open at noon, Nov. 23, 2020 and run through noon, Dec. 4, 2020.
"This is welcome news for small businesses, non-profits and faith-based organizations that are continuing to feel the adverse effects of the Covid-19 virus," said House General Fund Chairman Steve Clouse, R-Ozark. "Time is of the essence and I urge all qualified entities to apply as soon as possible beginning Monday, November 23rd."
A coalition of the Business Council of Alabama, the National Federation of Independent Business of Alabama (NFIB Alabama) and the Alabama Restaurant Association worked closely with the governor's office to revisit the grant program after the initial round of Revive Alabama reached the $100 million cap.
"Businesses throughout the state are working diligently to keep their employees and customers safe, all while ensuring commerce throughout Alabama continues to move," said Business Council of Alabama President and CEO Katie Britt. "Revive Plus will be essential in giving Alabama businesses access to the necessary and needed funding to keep their doors open and keep hard working Alabamians employed. Our broad coalition of businesses, associations and chambers commend Governor Ivey and her administration for putting these critical funds into the hands of businesses who need it most."
Qualifying entities must have been in business March 1, 2020, are currently in business and have a valid W-9 to apply for a Revive Plus Grant.