Opinion | A fictional story about a fictional government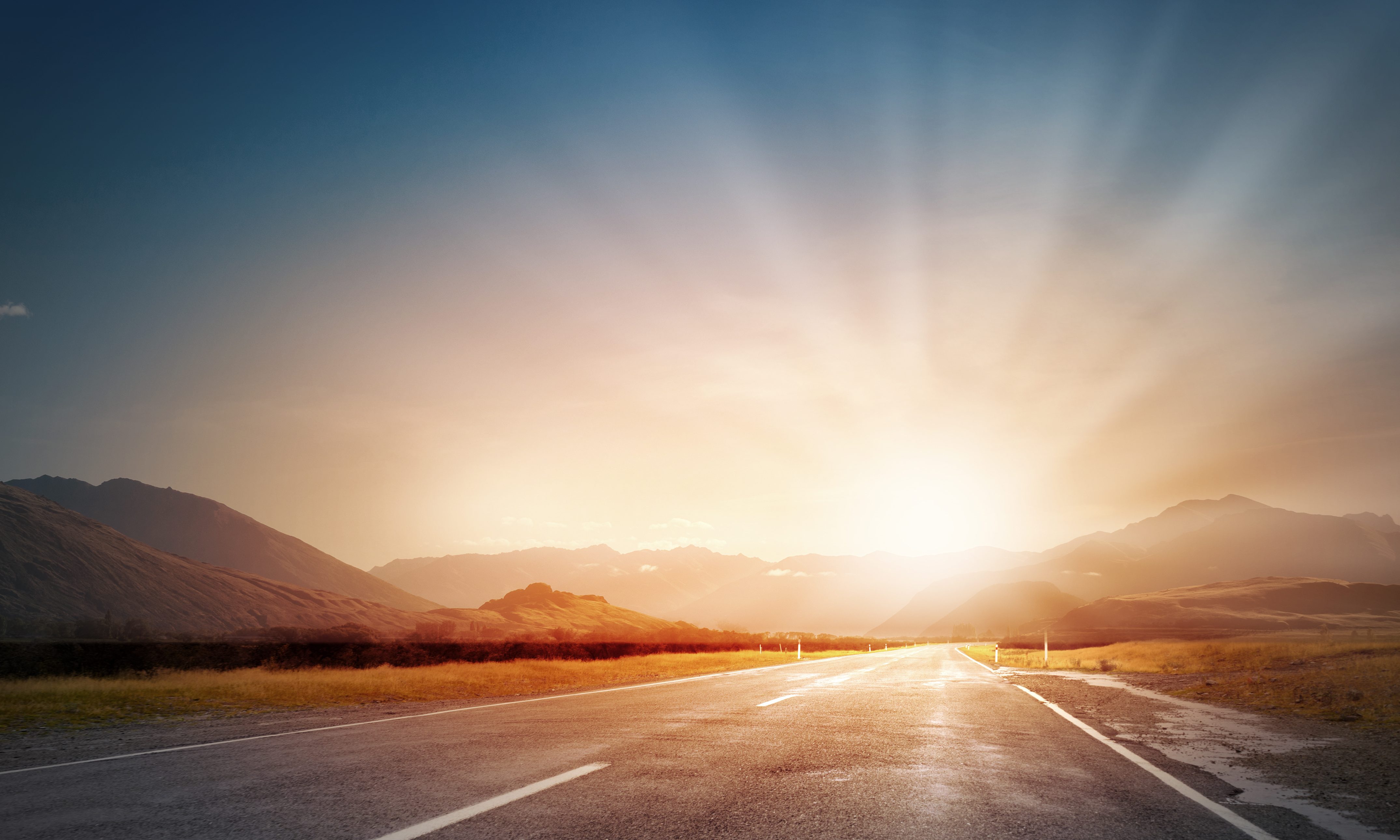 I'm going to tell you a story. We'll pretend that it's not true. 
Let's start this story back in 1901, when a bunch of white men gathered to rewrite the constitution of a fictional state where slavery was once the economic engine that brought prosperity. Those men, mostly petty and small and fearful of anything approaching equality between the races, were concerned by a growing movement that saw blacks throughout the country steadily gaining rights and enjoying social statuses once thought impossible. 
In this fictional state, where the white men determined themselves to be superior, the lawmakers would have none of that. 
So, they drafted a constitution that placed the power and control of the state in the hands of the men who could best wield it. Their hands. 
Local counties could make a handful of small decisions, the constitution read, but the majority of the important decisions — and several of the not-so-important ones, too — would have to be determined by the state's legislature. Because, really, they knew best and they could best keep the ignorant, common people from making poor decisions. 
Which is how it came to be that whenever a county wanted to increase taxes to better pay for growing school needs, such a decision could not merely be made by the local elected leaders and approved by the local voters. 
Instead, it would have to go through the state legislature first. And it would be the wise and all-knowing state lawmakers who would examine the request for more money and determine whether or not the lowly, ignorant voters were indeed intelligent enough to vote properly on such a matter. 
Now, let's advance in our story to a time several decades later. A time when equality and civil rights have become valued and desired throughout the country, and to a lesser degree, even in our fictional state. 
But that 1901 constitution remains in place. Its parameters for how the fictional state's government should operate are still in place. And still, almost every decision made by local governments has to be approved by the all-knowing, super intelligent state legislature. 
And lo and behold, such a situation occurs. A local, totally fictional county within our fictional state finds itself in need of generating more school funding dollars through raising property taxes on only the fictional county's residents. 
While tax increases are normally frowned upon by residents throughout the fictional state and in the fictional county, this tax increase is surprisingly popular among county voters, elected officials and even the business community. 
But sadly, because the fictional state's 1901 constitution is still guiding its government, the fictional county's leaders can't simply approve a resolution that would send the matter to a vote of the local residents. Instead, it must first be approved by the state legislature, beginning with the representatives and senators who represent the fictional county. 
And here is where our story gets interesting. 
While the majority of people in the fictional county appear to support the tax increase, a powerful, well connected group of citizens do not. This group doesn't much care about the value of properly educating the fictional county's impoverished youth. Instead, they see the tax increase as simply taking more of their money to put towards a cause they don't much care about.
So, the citizens group, which is known to dabble in state politics, tells one of the politicians who it has financially backed in the past — a politician who represents a portion of the fictional county's school district — to kill that tax increase bill. Under that 1901 constitution, one of the representatives of the fictional county has the power to block any bill that comes before them simply by issuing a contest to that bill. 
Because the opinion of one state lawmaker is worth the votes and deliberation of thousands of citizens and elected county and city leaders. At least, it is under that fictional state's 1901 constitution. 
But that constitution couldn't factor in the outrage and reaction to such a betrayal from the county's citizens and business leaders, who let the local representative know that there will be dire consequences to both his political career and his business income should he continue to resist the will of the people. 
And so, the powerful, well-connected citizens group, sensing that the local representative is withering under the pressure, enlists the assistance of yet another politician they have financially backed. And this one is well away from the fictional county and all of those angry voters. 
It's a genius plan. Because under that 1901 fictional constitution, any other state lawmaker can also put a hold on a bill and effectively kill it before it can be voted on by the full House. 
Except, there's one small problem. The business owners who are supportive of the tax increase are also well connected. And they also pay for a lot of the campaign contributions that are going out to various politicians. 
And so, maybe one of those fictional business owners in that fictional county picks up a fictional phone and makes a fictional call, and suddenly, out of the blue, no one wants to block the tax increase bill anymore. 
Just like that, the right thing happens and the underfunded schools of a fictional county have hope. 
Now, I'm not saying that any of that actually happened. Or that such a series of events is commonplace within your real government. Or that this is, on the whole, the way most important and controversial bills get passed in any real or fictional state. 
I'm just telling you a story of how this fictional government works. And we're pretending it's not true.
Opinion | The emperor has no votes
The outcry of illegalities over the recent election is simply the latest example of just how far they'll go.
Two-and-32. That's the record of the super-fantastic "strike team" of "elite" attorneys representing the Donald Trump campaign in various lawsuits around the country that contest the outcome of the U.S. presidential election.
For a refresher: Joe Biden won that free and fair election in a landslide and will be the next president of the United States. The end.
In case after case after case, despite what the president has tweeted and despite what enablers and spineless politicians have helped him push, the Trump elite attorney strike team has failed to offer even the slightest bit of proof of the grand fraud that Trump has repeatedly claimed on Twitter or that his "dye hard" personal attorney, Rudy Giuliani, has screeched about during insane, "Veep"-like press conferences. (Have you ever witnessed a stranger, more disturbing image than that of "America's mayor," wild eyed and ranting, with his cheap hair dye running down his face as if his ears were bleeding?)
In fact, in the overwhelming majority of the cases filed by strike team Trump, the team has been forced to admit to judges that they have no evidence of fraud or that they're not able to claim fraud.
It's pathetic that we're still doing this — that the transition to a new administration is being held up by this band of grifters looking to squeeze one last drop of donations from the marks who have already forked over so much to this long-running American con.
That's all this is.
The entire Trump presidency has been exactly this — a con game to enrich him and his closest business partners. To that end, it has been highly successful.
It has also been successful in turning seemingly rational people into googly-eyed yes men willing to sully themselves for a taste of the political fortune or fame that comes with being near the presidency.
It is, to be honest, shocking the ease with which so many in the highest offices of our federal and state government have been convinced to denounce reality and make fools of themselves to ensure they either benefit from being in the cult's favor or at least not being a target of the cult.
The outcry of illegalities over the recent election is simply the latest and most horrific example of just how far they're willing to go and how little of America they truly hold sacred.
Alabama's Secretary of State John Merrill, for example, has given media interviews in which he willingly passed along wild, long debunked conspiracy theories of Biden getting thousands of votes at once, and how there's no explanation for it. And yet, there was an explanation — one that had been given over and over and over.
Alabama congressman Mo Brooks, a man who so frequently buys into rightwing conspiracies that he almost certainly has purchased an extended warranty for all of his cars, sent a bat-guano insane letter to a constituent this week in which he laid out how "socialist Democrats" were able to "steal" the election through massive fraud and how Republicans in Congress can steal it back.
One of the means by which this election was stolen, according to Brooks, was by excluding Republican poll watchers. None were excluded. And the strike team has now dropped that line of attack altogether.
Brooks and Merrill aren't alone, however. Up and down the line, Alabama GOP officials and the media mouthpieces they pay to amplify their idiotic ideas have gone full in on this idea of fraud, even when other Republicans — like that poor secretary of state in Georgia — were trying desperately to tell them it wasn't real.
Honestly, it's like Hans Christian Andersen's "The Emperor's New Clothes" is being played out in real life, right in front of us. Only, the swindlers became the emperor.
Trump and his minions continue to walk around stark naked while insisting that he has on the most beautiful, perfect clothing in the whole world. And there's this one group of people who are buying it. And then there's this whole other group who know full well that this guy is buck naked but they're too afraid of alienating the first group, even if it means undermining the cornerstone of American democracy.
In the meantime, the swindlers just keep sending out fundraiser emails. Because, again, that's all this is.
Look at the frivolous lawsuits and how thoroughly Trump's strike team has been embarrassed in every courtroom so far. This isn't about winning or about massive fraud or about correcting problems in the election system. It's about money. Pure and simple.
Finally, late Thursday, two influential Republicans, Sens. Mitt Romney and Ben Sasse, said what we all know.
Sasse said the lawyers have "refused to actually allege grand fraud." He was also critical of the strike team's tactics.
Romney said Trump was trying to "subvert the will of the people." And he said he couldn't imagine "a worse, more undemocratic action by a sitting American president."
Hopefully, that will open the floodgates for a river of sanity and basic common sense. Because the longer this goes on, the more likely it is something catastrophic takes place.
It's not too late yet for the president to put some clothes on.