College Republicans urge colleges to cut ties with Confucius Institutes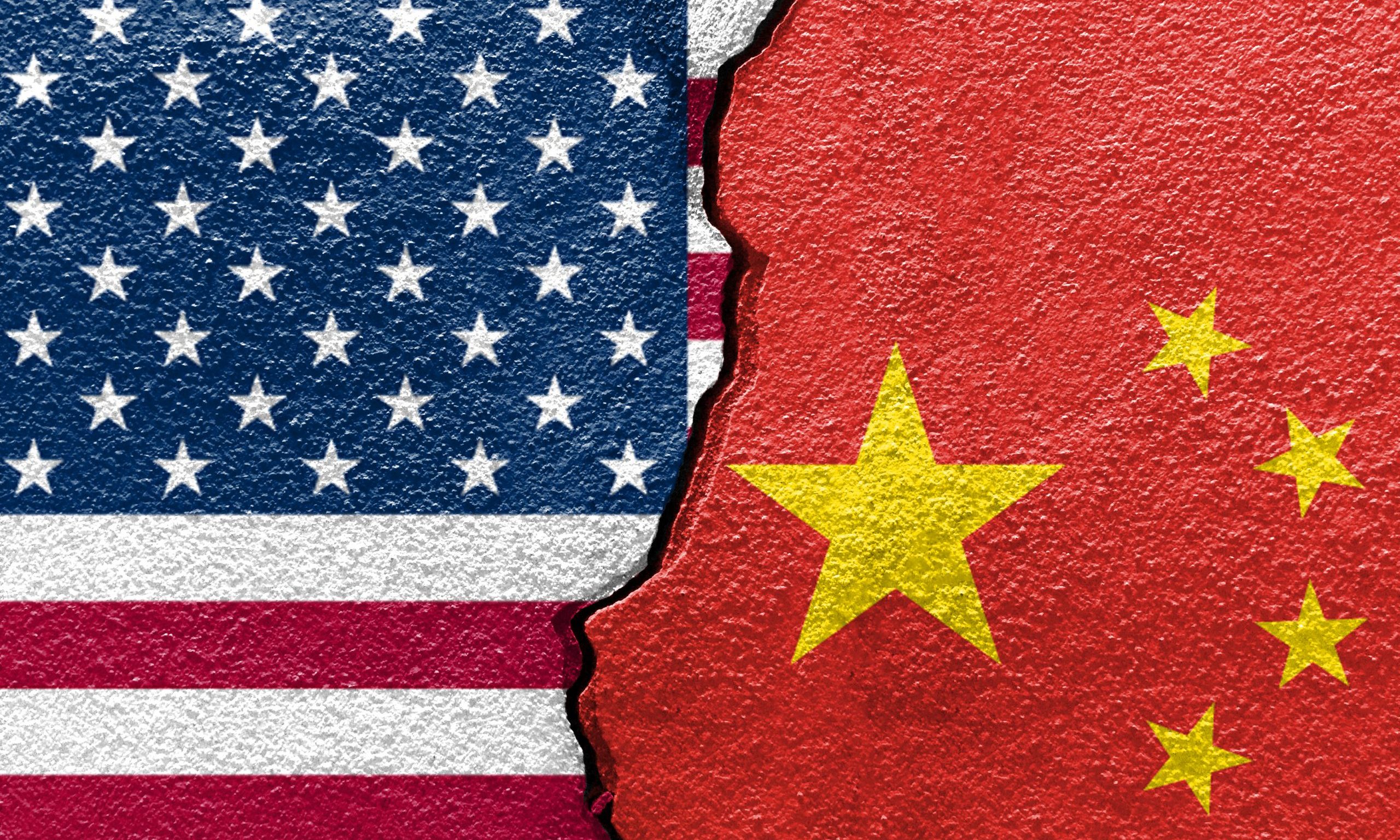 Monday, the College Republican Federation of Alabama released a statement urging higher-education institutions in the state of Alabama to reconsider the presence of Confucius Institutes.
The CRFAs charge that the Confucius Institutes are funded and operated by the Communist Chinese government. Currently, the state of Alabama has Confucius Institutes embedded within two public universities.
"Many leaders in both academia and Congress share our concerns," the CRFAs wrote in a statement. "According to the American Association of University Professors, "Confucius Institutes function as an arm of the Chinese state and are allowed to ignore academic freedom. Their academic activities are under the supervision of Hanban, a Chinese state agency which is chaired by a member of the Politburo and the vice-premier of the People's Republic of China. Most agreements establishing Confucius Institutes feature nondisclosure clauses and unacceptable concessions to the political aims and practices of the government of China"."
"Senator Chuck Grassley (R-Iowa) has stated that, "Hanban is composed of members from twelve state ministries including its propaganda outlets," the CRFAs continued. "Confucius Institutes are also reportedly funded by the United Front Work Department, a Chinese Government agency that coordinates foreign influence operations. The activities of Confucius Institutes are inherently political in nature and intended to influence U.S. policy and public opinion".
"We are deeply concerned about the encroachment of Chinese Communist Party (CCP) propaganda within the very walls where freedom and legitimate academic discussions should take place," the CRFAs added. "It has been reported that "Li Changchun, a party boss, described the Confucius Institutes as "an important part of China's overseas propaganda set-up"."
The CRFAs continued, "In 2011, in reference to Confucius Institutes, Changchun further stated that, "It has made an important contribution toward improving our soft power. Confucius' brand has a natural attractiveness. Using the excuse of teaching Chinese language, everything looks reasonable and logical." The CCP has zero issue using a trojan horse to infiltrate our classrooms, and many schools have already ended their relationship with these institutions."
"We concur with Senator Ted Cruz's statement that, "Communist China is infiltrating American
universities to meddle with our curricula, silence criticism of their regime, and steal intellectual property including sensitive dual use research."" The CRFAs stated. "We strongly encourage every university, including those institutions within Alabama, to reconsider their partnership with the Chinese government and their Confucius Institutes initiative. We must err on the side of caution and vigilance to ensure that American interests are never undermined."
Troy University and Alabama A&M both have Confucius Institutes on their campuses.
Sen. Grassley wrote to the Presidents of colleges with Confucius Institutes, "I write to you today to express my concern about Confucius Institutes within our academic system, including colleges and universities. U.S. Government agencies, including within the Intelligence Community, assert that the Communist Chinese Government uses Confucius Institutes embedded in our academic institutions as a propaganda tool within the United States. Despite these concerns, your institution's website indicates that a Confucius Institute is active on your campus. I am writing to encourage you and key members of your staff to request and schedule a briefing with your local Federal Bureau of Investigation (FBI) field office and become proactively involved in better understanding the national security threats posed by Confucius Institutes and the Chinese Government to our Nation's academic and research institutions."
The Chinese Communist Party dominated Chinese government has come under increasing criticism for its: crackdown on Democracy advocates in Hongkong, persecution of the Muslim Uighur minority group in Northwest China, longstanding oppression of the Tibetan people, increasing persecution of Christians, limited academic freedom, censorships of the press and the internet, suppression of the Falun Gong spiritual movement, and provocative actions in the South China Sea. China has also been criticized for allegedly unfair trade practices, including the theft of intellectual property. The government of Xi Jinping has also been recently criticized for its alleged coverup of the seriousness of the novel strain of the coronavirus, SARS-CoV-2; which originated in Wuhan City, Hubei Province, China.
Inside higher education reported in January (before the Wuhan coronavirus crisis) that at least 10 American universities have moved to close their Confucius Institutes in the past year as political pressures intensified.
Gao Qing is the executive director of the Confucius Institute U.S. Center.
Gao said in a statement that misinformation about the CIs "has complicated both the public's understanding of the issues and the universities' responses" to the growing political pressures."
Gao said that the CIs represent partnerships between American universities and Chinese universities "established for the mutual benefit of joint educational and cultural exchange," and are directed by a faculty or staff member appointed by the host institution with the help of an associate director from the Chinese partner university.
"Individual CIs' curriculum are built and evaluated by their American host universities with complete autonomy," Gao said. "CIs adhere to the same principles of governance and academic freedom applicable to all institutes and departments in the university. The Chinese instructors sent from Chinese partner universities are invited, vetted, and supervised by American host institutions as visiting scholars."
(Original reporting by Insider Higher Education contributed to this report.)
Analysis | There's a better plan for reopening schools — if Alabama leaders will use it
Maybe there will be a plan for reopening schools after all. 
A bipartisan group of lawmakers is set to meet with Gov. Kay Ivey's staff on Tuesday morning to discuss an ambitious and comprehensive plan to reopen Alabama's public schools that would see every school in the state get a new, stand-alone nurses station, a testing machine, a full-time nurse and tools to test and check students' temperatures. 
The plan, known as the Safely Opening Schools Program, or SOS, was put together by the Alabama School Nurses Association and has the backing of several doctors and the Alabama Education Association. It was presented to some lawmakers earlier this month. 
State Sens. Jabo Waggoner, Jim McClendon and Bobby Singleton — two top Republicans and the highest-ranking Democrat — have since submitted requests for funding out of Alabama's portion of CARES Act money to pay for the various components of the plan. 
In a letter sent last week to Ivey, Singleton said he was "excited by the plan," and believes it will "address, to some degree, the inequity (in his local school districts) and allow my constituents to feel that they are receiving the same support to reopen their schools as the more affluent districts of our state."
The SOS program contains, essentially, three pieces: Building 500-square-feet nurses stations/isolation rooms at every school, purchasing testing machines and supplies and hiring approximately 300 nurses for the schools around the state that are currently lacking one. (Every school is technically required to have a school nurse, but the systems have circumvented that requirement by allowing a district nurse to cover multiple schools.)
In total, the plan is projected to cost roughly $150 million — almost all of it (around 90 percent) coming from the nearly $2 billion in CARES Act funds provided to Alabama by the federal government. (The remaining portion is projected to be covered by other grants.) Included in those costs are the nurses' salaries for two years and the construction of more than 1,300 stand-alone nurses stations/isolation rooms — each costing a little less than $50,000. 
In addition, each school would receive its own testing device, which nurses would be trained to use, and testing supplies. If used as the program projects, Alabama schools would turn in more than 500,000 tests in nine months, with blind results being sent to the Centers for Disease Control for data collection purposes. The testing machines can also be modified to test for other ailments, such as the different types of flu.  
To put the total cost in perspective, the state has already spent at least $150 million — it received $115 million in grants from the CDC and received part of the more than $450 million the federal government sent to Alabama earlier this year — to test less than 10 percent of the state's population over the last six months. 
The SOS program could potentially test between 12-15 percent in far less time, and in a setting where early detection could prevent massive hotspots. 
It's a good program, and it would likely be worth the costs if only for the things mentioned. 
But those things are only half of the benefits of this program. Maybe not even half. 
Consider this: Included in the costs, every school in every city in Alabama, regardless of income level or parental involvement or poverty rates, will get a state-of-the-art nurses station and a fulltime school nurse. 
To care for children who rarely see any sort of healthcare professional. To diagnose the early signs of disease or mental health issues. To spot the early warning signs of physical abuse or drug addiction. 
In every school in Alabama. For two full school years. 
"This is extremely important to my communities, as they lack school nurses and other critical health access," Singleton wrote to Ivey. "The opportunity to have testing/screening on-site and nurses to address students' health needs would be of tremendous assistance to the residents in my district."
The same could be said for school districts, and for school children, all over the state. 
The simple fact is there is no better plan offered for reopening Alabama's schools. The others, including the "roadmap" presented by state superintendent Eric Mackey last week, mostly fail to account for known shortages in teachers, staff and nurses, and they offer no assurances for worried parents. 
The SOS plan would take the burden of monitoring and quarantining sick students off the staff and faculty, would establish a clear protocol for dealing with the virus in our schools and would assist the state and federal government with accurate, real-time data. In addition, it could be a health lifeline for kids in rural and impoverished areas. 
There is no better plan.