Tuberville campaign calls for a public apology from Sessions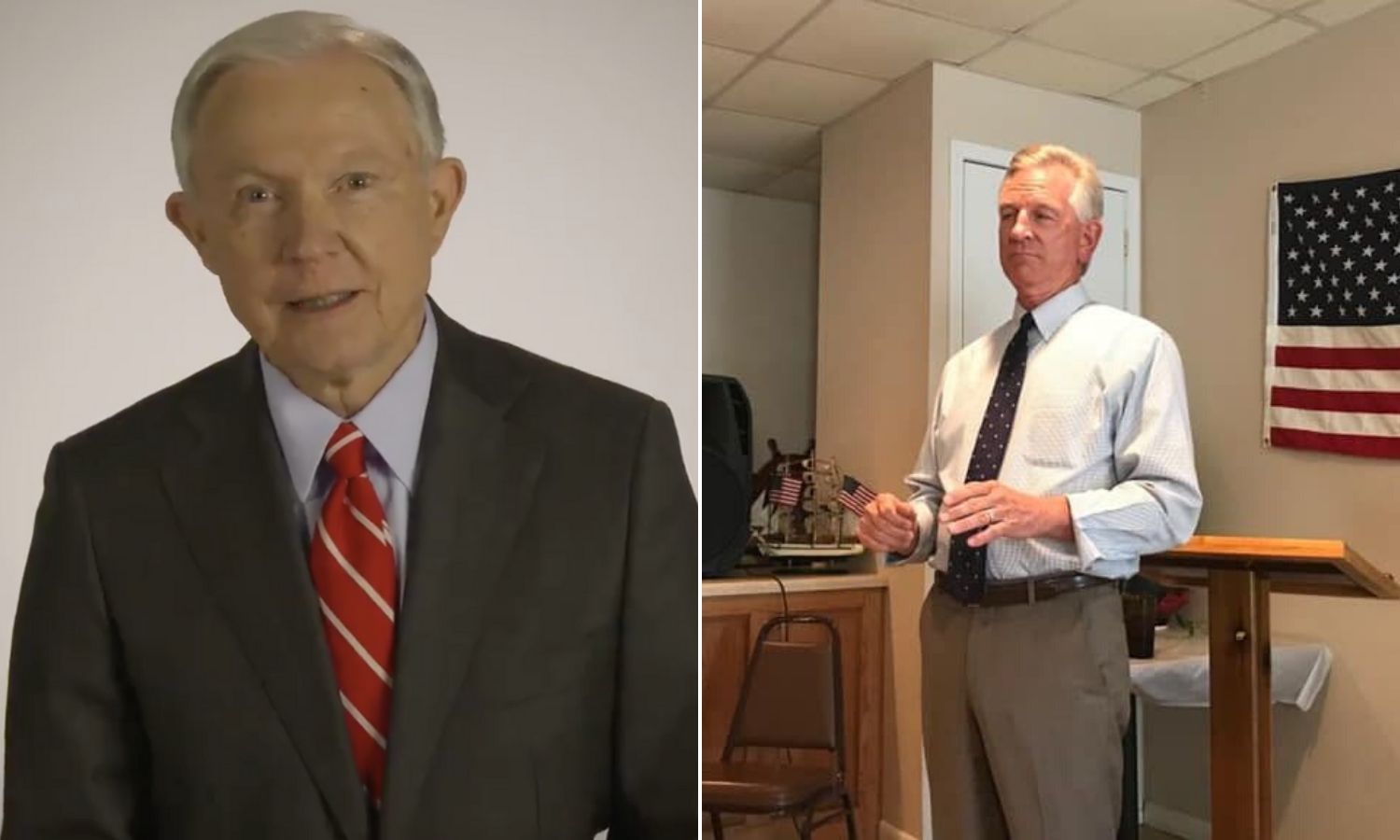 Tommy Tuberville's U.S. Senate campaign on Monday called on former U.S. Attorney General and GOP candidate Jeff Sessions to publicly apologize for accusing President Donald Trump of "lying" about the details of Sessions' appointment as attorney general.
"It is bad enough that Jeff Sessions turned tail and ran when Donald Trump needed him during the Russia collusion hoax, so publicly accusing the president of being a liar just adds insult to injury," Tuberville's Campaign Manager Paul Shashy said. "President Trump already has enough on his plate dealing with Coronavirus and reopening the economy, so he shouldn't have to deal with a guy he fired questioning his integrity. Jeff Sessions owes the president a very public and humble apology."
While appearing on the Fox & Friends morning show on Friday, Trump was asked if the Russia investigation would have taken place if current U.S. Attorney General Bill Barr had been in office at the time, and after responding it would have stopped "immediately," the president recounted his earlier and reluctant appointment of Sessions to the same post.
"I didn't want to make [Sessions] attorney general, but he was the first senator to endorse me," Trump said. "So, I felt a little bit of an obligation. He came to see me four times, just begging me to be attorney general. He wasn't, to me, equipped to be attorney general, but he just wanted it, wanted it, wanted it."
"Jeff was just very weak and very sad," Trump continued. "And when 'Russia' was mentioned, just the word 'Russia,' he immediately, instead of being a man and saying, 'This is a hoax,' he recused himself."
Sessions responded to the President's comments by issuing a statement that contradicted the president's memory of events.
"I never begged for the job of Attorney General, not 4 times, not 1 time, not ever," Sessions said in a statement. "The President offered me the job, I took it, I stood up for the truth and performed at the highest levels."
Shashy claimed that Sessions' willingness to attack the president's character in order to defend himself offers even more evidence that he remains disloyal to Trump and will not support him.
"Sessions can't claim to support President Trump with one side of his mouth and then call him a liar with the other," Shashy said. "That's swampy double-talk from a career politician."
Tommy Tuberville is a former head football coach at Auburn University. Jeff Sessions served as U.S. Attorney General under Trump from February 2017 to November 2018. Sessions served four terms in the U.S. Senate prior to that.
The two are running in the Republican primary runoff on July 14.
The winner will then face incumbent Sen. Doug Jones in November's general election.
Print this piece
Carl, Hightower raising money for July GOP primary runoff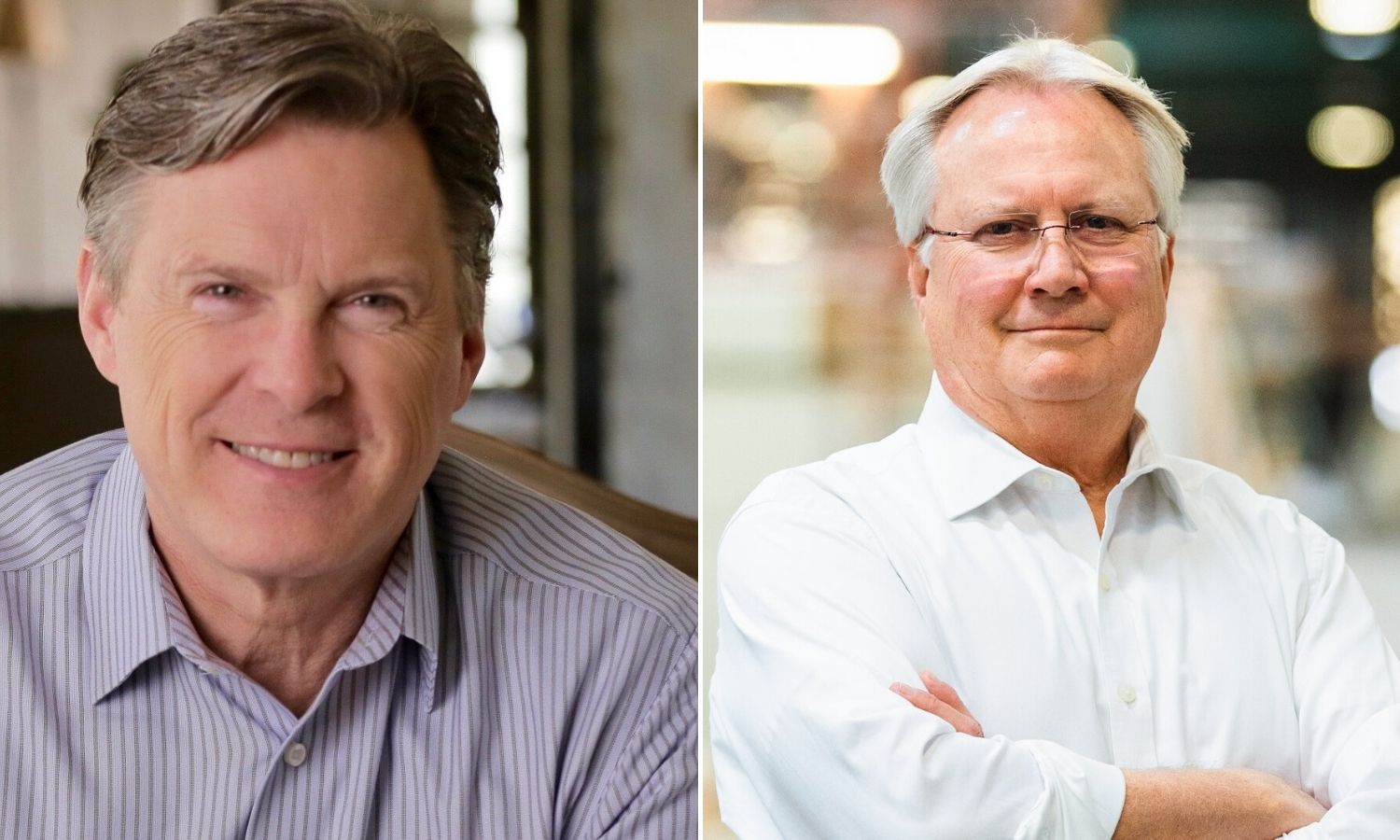 Mobile County Commissioner Jerry Carl and former State Senator Bill Hightower are running in the Republican Party primary runoff on July 14.
Both campaigns are preparing for the final push. Their Federal Elections Commission reports on their fundraising efforts are through the end of March.
Carl reported total receipts of $1,513,462.10. $709,525.10 of Carl's money comes contributions. $670,169.60 of that is contributions from individuals; while $37,700 are contributions from other committees. Carl has contributed $1,655.50 to his own campaign. Carl's congressional campaign also reports personally loaning his campaign $758,900.
Carl has already spent $1,307,240.85. $1,114,940.85 was for campaign operating expenses, $400 was for contribution refunds and $191,900 were loan repayments. Carl entered the month with $206,221.25 in cash on hand and debts of $567,000.
R.E. Myles of Grand Bay, AL donated $8400 to Carl's campaign. Myles is the President of the law firm McDowell, Knight, Roedder, & Sledge. There are two entries for Mr. Myles of Grand Bay. The second is for $5,600. Carl's other top contributors include: Rachel Burton is a Mobile housewife $5,800. Philip Burton of Mobile contributed $5,600. Burton works for the Burton Property Group. Clarence Burke Jr. of Foley works for Wolf Creek Industries $5,600. Nancy Myles of Grand Bay is retired, $5,600. Morgan Myles is a Mobile engineer with Core Industries, $5600. White-Spunner & Associates is a real estate firm, $5,400. Warren Nicholson of Mobile, who works for NFINA Technology, $5,400. Kathy Nichols of Mobile is retired, $5,400. Matt Metcalfe is a Mobile realtor, $5,400. Jerry Lathan is a contractor from Theodore, $5,400.
Former State Senator Bill Hightower reported total contributions of $1,071,355.21. $1,032,155.21 were individual contributions; while $39,200 were contributions from other committees. Hightower has no outstanding loans.
Hightower has already spent $858,340.60. $848,860.60 were operating expenses. $5,600 were refund contributions to individuals. $3,880 were other disbursements. The Hightower campaign had $213,023.40 in cash on hand.
Club for Growth PAC is supporting Hightower and they have donated $19.600 to his campaign. Major contributors include: Richard Uihlein of Lake Forest, Illinois is the CEO/owner of Uline, $11,200. Roy Drinkard of Cullman is the owner of Drinkard Construction, $2,800. Lamar Harrison of Wilmer, AL is the President of Gulf Construction and Hauling, $2,800.00. Rhonda Scott is an Opelika homemaker, $2,800.00. Allen Harris of Opelika is the owner of Bailey-Harris Construction Company $2,800. Donna Williams is a Mobile homemaker $2,800. George Montgomery is the president of his own company $2,800. Sherri Trick is a Tuscaloosa homemaker $2,800. Carrie Montgomery of Mobile is the treasurer at Gulf Fastener. $2,800. Kreis William of Birmingham is a vice president at JohsonKreis Construction $2,800.
The winner of the Republican primary runoff will face the winner of the Democratic Party primary runoff between James Averhart and Kiani Gardner
The First Congressional District is an open seat, because incumbent Bradley Byrne, R-Montrose, is not seeking re-election.
Print this piece