RNC fighting nationwide mail-in ballots amid COVID-19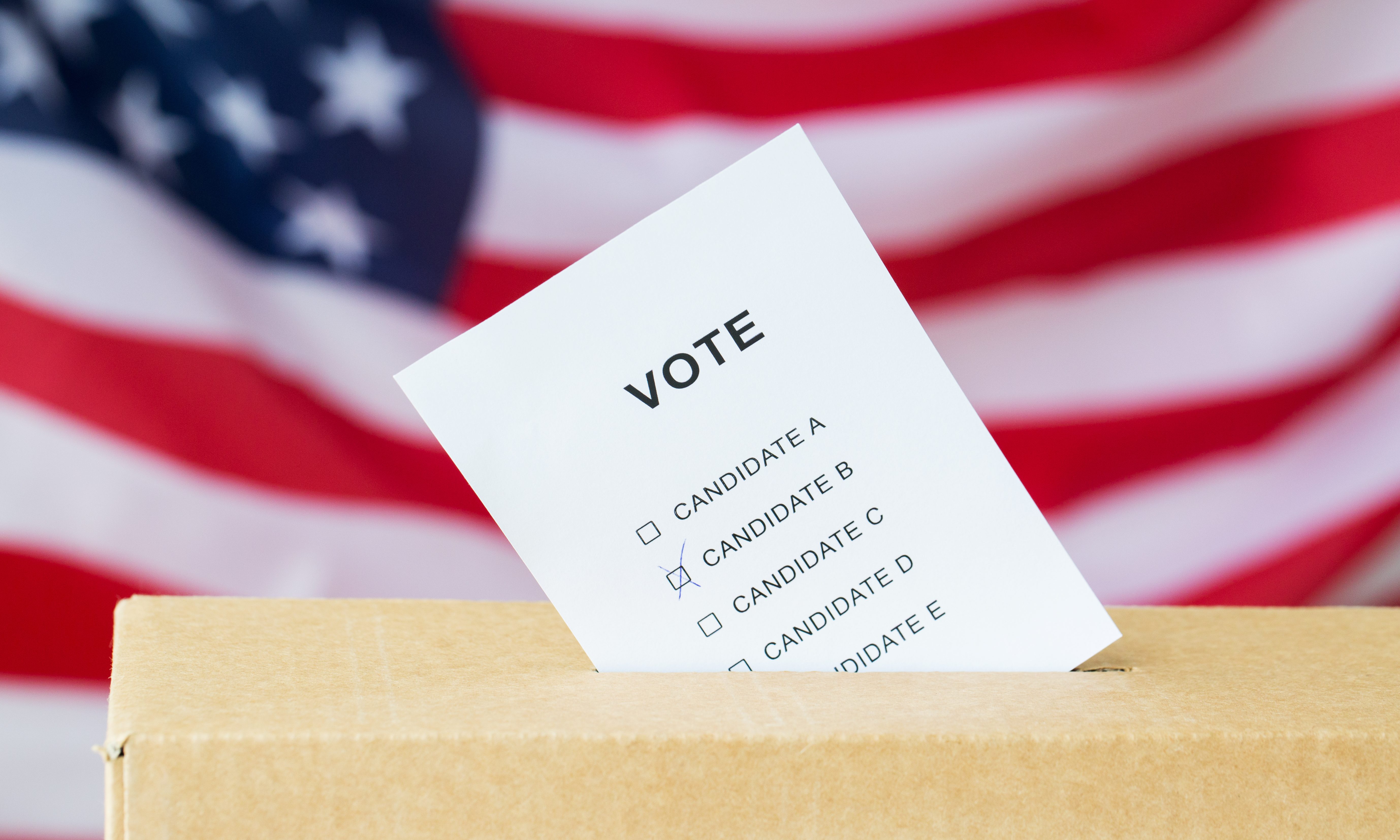 The Republican National Committee Chairwoman on Monday said the party continues to fight an expansion of absentee ballots and mail-in voting amid the coronavirus crisis, and said lawsuits filed by Democrats and left-leaning organizations aim to element "pretty much every safeguard in our elections." 
The COVID-19 crisis has brought the decades-long fight over voting access to the forefront, as Democrats seek to expand absentee voting during the public health emergency while Republicans argue doing so would result in rampant voter fraud and weaken the country's election security. 
RNC Committee Chairwoman Ronna McDaniel told reporters in a press call Monday that Democrats across the country, under the guise of the COVID-19 crisis, are trying to change the election to fit many of their election agenda items that existed before the crisis. 
"And we believe that many of the lawsuits that they have initiated would destroy the integrity of our elections," McDaniel said. 
"The RNC does not want to see any voter disenfranchised. We do not. We want every voter who is legally able to vote to be able to vote," McDaniel said, but she added that such a system would open the door to potential election fraud and ballot harvesting. 
She said that with activists collecting thousands of ballots, and in this time of uncertainty we need to have faith in our election process.

Alabama is one of 16 states that bar unexcused absentee voting, although Alabama Secretary of State John Merrill has said that voters who don't want to vote in person over concerns about the virus can check the box that says "I have a physical illness or infirmity which prevents my attendance at the polls."
Alabama Gov. Kay Ivey moved primary runoffs from March to July 14 over concerns about coronavirus, but has denounced permanently doing away with the requirement to provide an excuse to vote by mail. 
State Sen. Rodger Smitherman, D-Birmingham, on May 4 filled a bill that would allow mail-in voting with an excuse, but state Republican leadership have voiced strong opposition to such legislation. 
"If anyone can submit an absentee vote without a valid reason, it raises the potential for voter fraud. In the middle of a public health crisis, we don't need to open that up and add extra problems to our plate," Ivey's Press Secretary Gina Maiola, told Alabama Daily News on May 4. 
The Southern Poverty Law Center, the NAACP's Legal Defense and Educational Fund and the Alabama Disabilities Advocacy Program on May 1 filed a federal lawsuit against Ivey and Secretary of State John Merrill asking the court to order state officials to increase access to absentee and in-person voting. 
To vote absentee in Alabama, a person must submit photocopies of photo identification and sign the absentee ballot before a notary or two witnesses. The lawsuit argues that the requirements jeopardize the state's most vulnerable to the virus, blacks and the elderly, and it asks the court to suspend such requirements at least through all 2020 elections. 
"No one should have to choose between their life or their vote," said Legal Defense Fund senior counsel Deuel Ross in a statement. "These burdensome voting requirements weigh heavily on Alabamians during all elections. But requiring voters to comply with these restrictions during the COVID-19 pandemic needlessly endangers lives. We strongly encourage Governor Ivey and Secretary Merrill to protect voters by adopting procedures that limit voters' potential exposure to COVID-19."
Blacks are disproportionately impacted by coronavirus, in Alabama and across the country. Blacks in Alabama make up 44 percent of all deaths due to COVID-19, according to the Alabama Department of Public Health, but make up just 27 percent of the state's population.  
Health officials in Milwaukee identified seven people – six voters and one poll worker – who they believe contracted coronavirus at in-person voting during the state's April 7 election, according to NBC News. 
President Donald Trump has claimed many times without evidence that mail-in voting is ripe for fraud. 
"Republicans should fight very hard when it comes to statewide mail-in voting. Democrats are clamoring for it," Trump tweeted on April 8. "Tremendous potential for voter fraud, and for whatever reason, doesn't work out well for Republicans."
Trump, speaking on Fox & Friends on March 30, spoke about proposals at the time from Democrats that would have provided coronavirus relief money for an expansion of mail-in voting, and suggested that such voting hurts Republican candidates. 
"The things they had in there were crazy," Trump said during the televised interview. "They had things — levels of voting that, if you ever agreed to it, you'd never have a Republican elected in this country again."
But Trump's message is running counter to that of some Republican governors and state party leaders who are urging their state's republican citizens to vote by mail.
Mark Hrutkay, a local Republican leader in Pennsylvania, told Reuters that after he wrote a Facebook post calling for supporters to vote by mail during the coronavirus crisis he heard from some angry Republicans, upset at the suggestion. 
"I had one woman, using a lot of four-letter words, tell me 'didn't you know Trump hates mail-in balloting,'" Hrutkay told Reuters. 
Kentucky's Republican Secretary of State Michael Adams led an expansion of mail-in voting in his state during the coronavirus crisis, but told NPR that fellow Republicans attacked him for doing so. 
Adams said the Republican platform of fighting voter fraud is making it harder to convince Republicans to vote from home during the pandemic. 
"It's partly on me because I talked about it in my campaign," Adams told NPR. "But it's my job now to calm people's fears."
Georgia Secretary of State Brad Raffensperger in April mailed absentee ballot request forms to 6.9 million active voters. 
Georgia House Speaker David Ralston in an interview on April 1 said heavy voting by mail "will be extremely devastating to Republicans and conservatives."
Ralson later told the Atlanta Journal-Constitution that what he meant was expanded mail-in voting would lead to election fraud. 
Despite such concerns by some Republican lawmakers, mail-in voting remains popular with the public. 
When asked whether, in the 2020 presidential election, states should be required to allow vote by mail or unexcused absentee ballots, 57 percent of Republicans strongly supported such a requirement, according to a poll by the Brennan Center for Justice.
Today is Thanksgiving
Today is a national and state holiday. Schools, banks, government offices and many private businesses are closed.
Four hundred years ago, on Nov. 11, 1620, after 66 days at sea, a group of English settlers landed near what is today Cape Cod in Massachusetts. Onboard the Mayflower were 102 men, women, and children, including one baby born during the Atlantic crossing, who made up the Pilgrims.
The Mayflower, captained by Christopher Jones, had been bound for the mouth of the Hudson River. The ship took a northerly course to avoid pirates, but the decision to avoid the then widely traveled sea lanes to the New World took the ship into bad weather, which had blown the Mayflower miles off course and left the ship damaged. Off Cape Cod, the adult males in the group made the fateful decision to build an entire colony where none had existed prior. They wrote and signed the Mayflower Compact.
"In the name of God, Amen. We whose names are underwritten, the loyal subjects of our dread Sovereign Lord King James, by the Grace of God of Great Britain, France, and Ireland King, Defender of the Faith, etc. Having undertaken for the Glory of God and advancement of the Christian Faith and Honour of our King and Country, a Voyage to plant the First Colony in the Northern Parts of Virginia, do by these presents solemnly and mutually in the presence of God and one of another, Covenant and Combine ourselves together in a Civil Body Politic, for our better ordering and preservation and furtherance of the ends aforesaid; and by virtue hereof to enact, constitute and frame such just and equal Laws, Ordinances, Acts, Constitutions and Offices from time to time, as shall be thought most meet and convenient for the general good of the Colony, unto which we promise all due submission and obedience. In witness whereof we have hereunder subscribed our names at Cape Cod, the 11th of November, in the year of the reign of our Sovereign Lord King James, of England, France and Ireland the eighteenth, and of Scotland the fifty-fourth. Anno Domini 1620."
After a few weeks off Cape Cod, they sailed up the coast until they reached Plymouth. There they found a Wampanoag Indian village that had been abandoned due to some sort of plague. During the Winter of 1620-1621 they lived aboard the Mayflower and would row to shore each day to build houses. Finally, they had built enough houses to actually move to the colony, but the cold, damp conditions aboard the ship had been costly.
Some 28 men, 13 women (one of them in child birth), and 8 children died in that winter. Governor John Carver would die in April. His widow, Kathrine White Carver, would follow a few weeks later. There is some recent archaeological evidence suggesting that some of the dead were butchered and eaten by the survivors.
The Mayflower and her crew left for England on April 5, 1621, never to return.
About 40 of the Pilgrims were religious Separatists, members of a Puritan sect that had split from the Church of England, in defiance of English law. In 1609, they immigrated to Holland to practice their religion but ran into problems there too. Others in the group had remained part of the Church of England but were sympathetic to their Separatist friends. They did not call themselves Pilgrims, that term was adopted at the bicentennial for the Mayflower voyage. The members of core Separatist sect referred to themselves as "Saints" and people not in their sect as "Strangers."
In March 1621, an English speaking Native American, named Samoset, visited the Plymouth colony and asked for beer. He spent the night talking with the settlers and later introduced them to Squanto, who spoke even better English. Squanto introduced them to the chief of the Wampanoag, Massasoit.
Squanto moved in with the Pilgrims, serving as their advisor and translator. The friendly Wampanoag tribe taught the Pilgrims how to hunt and grow crops. The two groups began trading furs with each other.
William Bradford, a Separatist who helped draft the Mayflower Compact, became the longtime Plymouth Governor. He was also the writer of the first history of the Plymouth Colony and the Mayflower. Bradford's more notable descendants include author, dictionary writer and scholar Noah Webster; TV chef Julia Child; and Supreme Court Chief Justice William Rehnquist.
In the fall of 1621, 399 years ago, the Pilgrims invited their Wampanoag Indian friends to a feast celebrating their first harvest and a year in the New World with a three-day festival. This has become known as the first Thanksgiving.
Today is a national and state holiday. Schools, banks, government offices and many private businesses are closed.