RNC fighting nationwide mail-in ballots amid COVID-19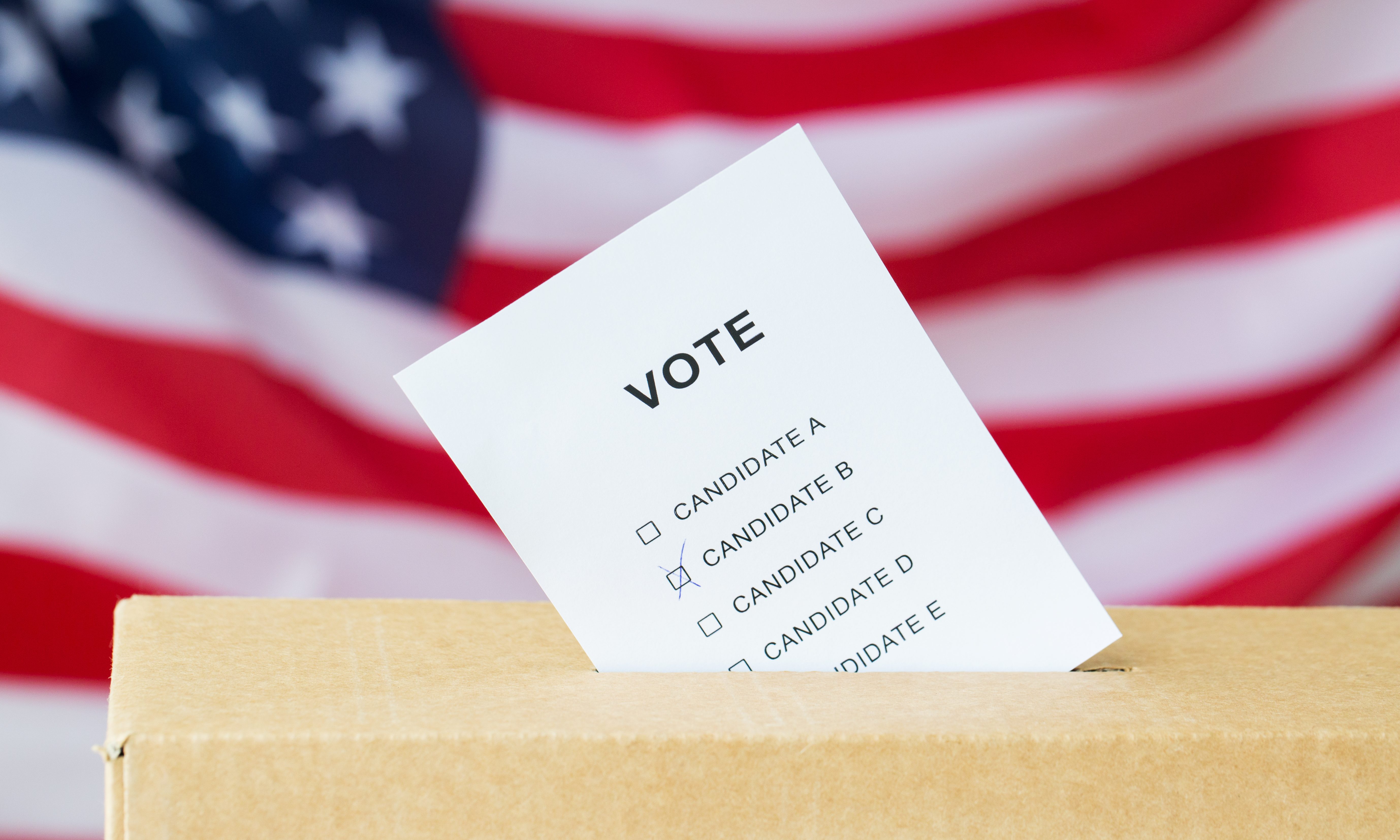 The Republican National Committee Chairwoman on Monday said the party continues to fight an expansion of absentee ballots and mail-in voting amid the coronavirus crisis, and said lawsuits filed by Democrats and left-leaning organizations aim to element "pretty much every safeguard in our elections." 
The COVID-19 crisis has brought the decades-long fight over voting access to the forefront, as Democrats seek to expand absentee voting during the public health emergency while Republicans argue doing so would result in rampant voter fraud and weaken the country's election security. 
RNC Committee Chairwoman Ronna McDaniel told reporters in a press call Monday that Democrats across the country, under the guise of the COVID-19 crisis, are trying to change the election to fit many of their election agenda items that existed before the crisis. 
"And we believe that many of the lawsuits that they have initiated would destroy the integrity of our elections," McDaniel said. 
"The RNC does not want to see any voter disenfranchised. We do not. We want every voter who is legally able to vote to be able to vote," McDaniel said, but she added that such a system would open the door to potential election fraud and ballot harvesting. 
She said that with activists collecting thousands of ballots, and in this time of uncertainty we need to have faith in our election process.

Alabama is one of 16 states that bar unexcused absentee voting, although Alabama Secretary of State John Merrill has said that voters who don't want to vote in person over concerns about the virus can check the box that says "I have a physical illness or infirmity which prevents my attendance at the polls."
Alabama Gov. Kay Ivey moved primary runoffs from March to July 14 over concerns about coronavirus, but has denounced permanently doing away with the requirement to provide an excuse to vote by mail. 
State Sen. Rodger Smitherman, D-Birmingham, on May 4 filled a bill that would allow mail-in voting with an excuse, but state Republican leadership have voiced strong opposition to such legislation. 
"If anyone can submit an absentee vote without a valid reason, it raises the potential for voter fraud. In the middle of a public health crisis, we don't need to open that up and add extra problems to our plate," Ivey's Press Secretary Gina Maiola, told Alabama Daily News on May 4. 
The Southern Poverty Law Center, the NAACP's Legal Defense and Educational Fund and the Alabama Disabilities Advocacy Program on May 1 filed a federal lawsuit against Ivey and Secretary of State John Merrill asking the court to order state officials to increase access to absentee and in-person voting. 
To vote absentee in Alabama, a person must submit photocopies of photo identification and sign the absentee ballot before a notary or two witnesses. The lawsuit argues that the requirements jeopardize the state's most vulnerable to the virus, blacks and the elderly, and it asks the court to suspend such requirements at least through all 2020 elections. 
"No one should have to choose between their life or their vote," said Legal Defense Fund senior counsel Deuel Ross in a statement. "These burdensome voting requirements weigh heavily on Alabamians during all elections. But requiring voters to comply with these restrictions during the COVID-19 pandemic needlessly endangers lives. We strongly encourage Governor Ivey and Secretary Merrill to protect voters by adopting procedures that limit voters' potential exposure to COVID-19."
Blacks are disproportionately impacted by coronavirus, in Alabama and across the country. Blacks in Alabama make up 44 percent of all deaths due to COVID-19, according to the Alabama Department of Public Health, but make up just 27 percent of the state's population.  
Health officials in Milwaukee identified seven people – six voters and one poll worker – who they believe contracted coronavirus at in-person voting during the state's April 7 election, according to NBC News. 
President Donald Trump has claimed many times without evidence that mail-in voting is ripe for fraud. 
"Republicans should fight very hard when it comes to statewide mail-in voting. Democrats are clamoring for it," Trump tweeted on April 8. "Tremendous potential for voter fraud, and for whatever reason, doesn't work out well for Republicans."
Trump, speaking on Fox & Friends on March 30, spoke about proposals at the time from Democrats that would have provided coronavirus relief money for an expansion of mail-in voting, and suggested that such voting hurts Republican candidates. 
"The things they had in there were crazy," Trump said during the televised interview. "They had things — levels of voting that, if you ever agreed to it, you'd never have a Republican elected in this country again."
But Trump's message is running counter to that of some Republican governors and state party leaders who are urging their state's republican citizens to vote by mail.
Mark Hrutkay, a local Republican leader in Pennsylvania, told Reuters that after he wrote a Facebook post calling for supporters to vote by mail during the coronavirus crisis he heard from some angry Republicans, upset at the suggestion. 
"I had one woman, using a lot of four-letter words, tell me 'didn't you know Trump hates mail-in balloting,'" Hrutkay told Reuters. 
Kentucky's Republican Secretary of State Michael Adams led an expansion of mail-in voting in his state during the coronavirus crisis, but told NPR that fellow Republicans attacked him for doing so. 
Adams said the Republican platform of fighting voter fraud is making it harder to convince Republicans to vote from home during the pandemic. 
"It's partly on me because I talked about it in my campaign," Adams told NPR. "But it's my job now to calm people's fears."
Georgia Secretary of State Brad Raffensperger in April mailed absentee ballot request forms to 6.9 million active voters. 
Georgia House Speaker David Ralston in an interview on April 1 said heavy voting by mail "will be extremely devastating to Republicans and conservatives."
Ralson later told the Atlanta Journal-Constitution that what he meant was expanded mail-in voting would lead to election fraud. 
Despite such concerns by some Republican lawmakers, mail-in voting remains popular with the public. 
When asked whether, in the 2020 presidential election, states should be required to allow vote by mail or unexcused absentee ballots, 57 percent of Republicans strongly supported such a requirement, according to a poll by the Brennan Center for Justice.
Lilly Ledbetter speaks about her friendship with Ginsburg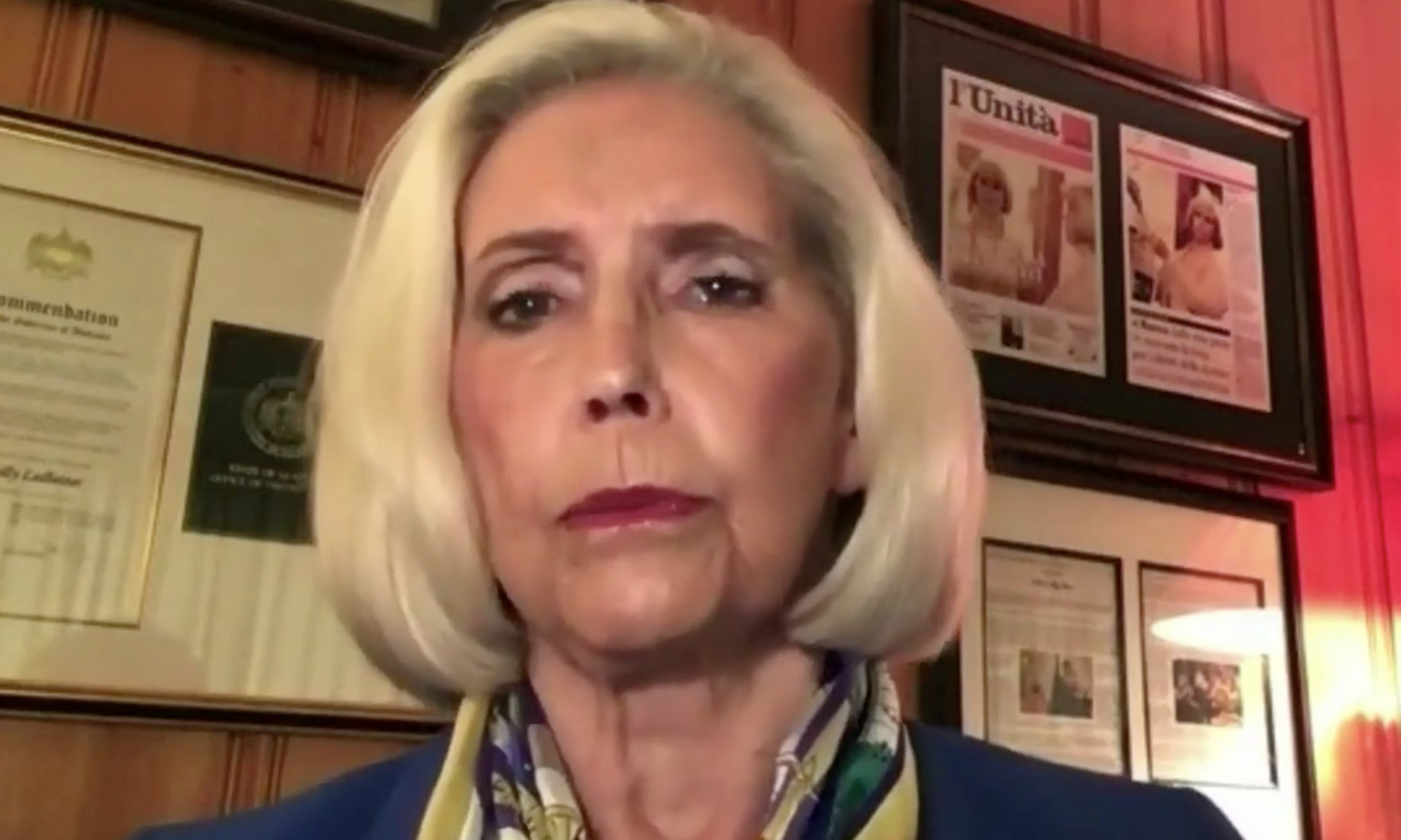 When anti-pay-discrimination icon and activist Lilly Ledbetter started receiving mail from late Supreme Court Justice Ruth Bader Ginsburg, Ledbetter's attorney told her to save the envelopes. That's how unusual it is to get personal mail from a member of the nation's highest court.
Ledbetter, 82, of Jacksonville, Alabama, shared her memories of her contact with Ginsburg over the last decade during a Facebook live event hosted by Sen. Doug Jones on Monday.
Ginsburg famously read her dissent from the bench, a rare occurrence, in the Ledbetter v. Goodyear Tire & Rubber Co. decision in 2007. The court ruled 5-4 to affirm a lower court's decision that Ledbetter was not owed damages for pay discrimination because her suit was not filed within 180 days of the setting of the policy that led to her paychecks being less than those of her male colleagues. 
Ledbetter said that Ginsburg "gave me the dignity" of publicly affirming the righteousness of Ledbetter's case, demonstrating an attention to the details of the suit.
Ginsburg challenged Congress to take action to prevent similar plaintiffs from being denied compensation due to a statute of limitations that can run out before an employee discovers they are being discriminated against. 
The Lilly Ledbetter Fair Pay Act of 2009 was passed by Congress with broad bipartisan support and signed into law by President Barack Obama. It resets the statute of limitation's clock with each paycheck that is reduced by a discriminatory policy.
Ledbetter said that her heart was heavy when she learned of Ginsburg's death on Friday. The women kept in touch after they met in 2010. That was shortly after the death of Ginsburg's husband, tax attorney Marty Ginsburg. She spoke about her pain to Ledbetter, whose husband Charles had died two years before.
"So we both shared that, and we shared a tear," said Ledbetter.
Ginsburg invited her to her Supreme Court chambers to see a framed copy of the act, next to which hung a pen that Obama used to sign it.
Ginsburg later sent Ledbetter a signed copy of a cookbook honoring her husband that was published by the Supreme Court Historical Society. Included with it was a personal note, as was the case with other pieces of correspondence from the justice that Ledbetter received at her home in Alabama. They were often brochures and other written materials that Ginsburg received that featured photos of both women.
Ledbetter expressed her support for Jones in his race against GOP challenger Tommy Tuberville. The filling of Ginsburg's seat is a major factor in that, she said.
"I do have to talk from my heart, because I am scared to death for the few years that I have yet to live because this country is not headed in the right direction," she said.
She noted that Ginsburg was 60 when she was appointed to the court. Ledbetter said that she opposes any nominee who is younger than 55 because they would not have the experience and breadth of legal knowledge required to properly serve on the Supreme Court.
She said that issues like hers have long-term consequences that are made even more evident by the financial strains resulting from the pandemic, as she would have more retirement savings had she been paid what her male colleagues were.
Jones called Ledbetter a friend and hero of his.
"I've been saying to folks lately, if those folks at Goodyear had only done the right thing by Lilly Ledbetter and the women that worked there, maybe they'd still be operating in Gadsden these days," he said.