Opinion | Ivey brings the heat
The Alabama Legislature on Monday approved Gov. Kay Ivey's plan to spend $1.8 billion in federal CARES Act relief funds responsibly and transparently, and it is a victory for the people of Alabama.
Passage of Ivey's executive amendment was, however, a blow to the fragile egos and grand money grab orchestrated by Senate President Pro Tem Del Marsh, R-Anniston, and his cronies.
Marsh and his allies had hoped to highjack the money designated to fight and repair the ravages of COVID-19 on the state and use it for pet projects like a robotics park, an additional forensic lab and a new State House to name a few.
Marsh and his cohorts kicked and screamed, some Senate leaders took to favorable talk radio and blogs to disparage Ivey, but it didn't work.
Even at the eleventh hour, Marsh tried to back out of the deal, but cooler heads prevailed.
Ivey won the battle the moment she revealed the contents of Marsh's so-called "wish list," because Marsh wasn't politically sophisticated enough to back down and regroup when he had a chance.
Instead, he and a few diehards doubled down on their intent to use the CARES Act funds for their self-serving projects. They even paid for a poll showing the people back them, not Ivey. But it didn't work because their conniving was as inept as it was shameful.
Ivey is a straight shooter; Marsh is a double-dealer with a history of betraying friend and foe, not a good habit for anyone who wants a long career in politics.
Taking a page from President Ronald Reagan's playbook, Ivey brought righteous indignation to the underhand game being played by some in the Senate.
Reagan said, "When you can't make them see the light, make them feel the heat."
Finally, she made a deal with Speaker Mac McCutcheon and the House budget chair, Rep. Steve Clouse, to bring about a plan to shield the CARES funds and make sure it went to help Alabamians instead of legislative cronies. McCutcheon and Clouse aren't crooks.
Anyone who has been around the State House for a few years knows how Marsh, along with then-Speaker of the House Mike Hubbard (now a convicted felon awaiting prison), used almost $1 billion from the BP settlement to fund Medicaid and pay off state debt.
They also remember how then-Gov. Robert Bentley used $1.8 million in BP settlement money to renovate the governor's dilapidated beach mansion, which became known as the "Lov Govs' Love Shack."
The BP settlement money was meant to help those devastated by the Deep Water Horizon oil spill, but Marsh and Hubbard used it as a personal piggy bank, not for its intended use.
Under Marsh and Hubbard, perhaps billions were squandered, and the BP funds are just one example.
Ivey reminded the public of Hubbard and Marsh's hijinks, and people took notice.
But even after Ivey's amendment passed, Marsh and Senate Majority Leader Greg Reed, R-Jasper, released a statement so utterly dishonest that it's astounding that Reed — generally a decent human — signed on to it.
The statement reads in part, "This is by no means a perfect compromise; however, we are pleased that the Governor has acknowledged that the Legislature has control of funding as per the Constitution."
Ivey always acknowledged the Legislature's constitutional authority. She never questioned it. So for Marsh and Reed to couch their loss as a win in such a disingenuous statement is remarkably arrogant.
"Ultimately, we gave our support to the Governor's Executive Amendment as it is the best deal for the people of Alabama," Marsh and Reed said in their joint statement.
They supported Ivey's amendment because their incompetence beat them.
Supposedly, Marsh is to step down as pro tem before the 2021 session and surrender the post to Reed. No one knows if Marsh will keep the agreement he's made or not. He's not known for keeping his word.
As for Reed, he could be a decent pro tem, but the joint statement calls into question his political wisdom and, indeed, his humility.
Marsh and his folks played a poor game of checkers; heaven forbid they ever have to play chess with anyone with a pulse.
The purpose of Ivey's battle was to ensure that the nearly $1.8 billion given under the CARES Act went to help the state.
Ivey and her team won, not for themselves, but the people. That's good government.
Perhaps now the Senate should sing a few verses from the Hank Williams song, "I Saw the Light."
Or, more appropriately, the Jerry Lee Lewis tune, "Great Balls of Fire," because they felt the heat.
Print this piece
Opinion | Government being weighed in the balance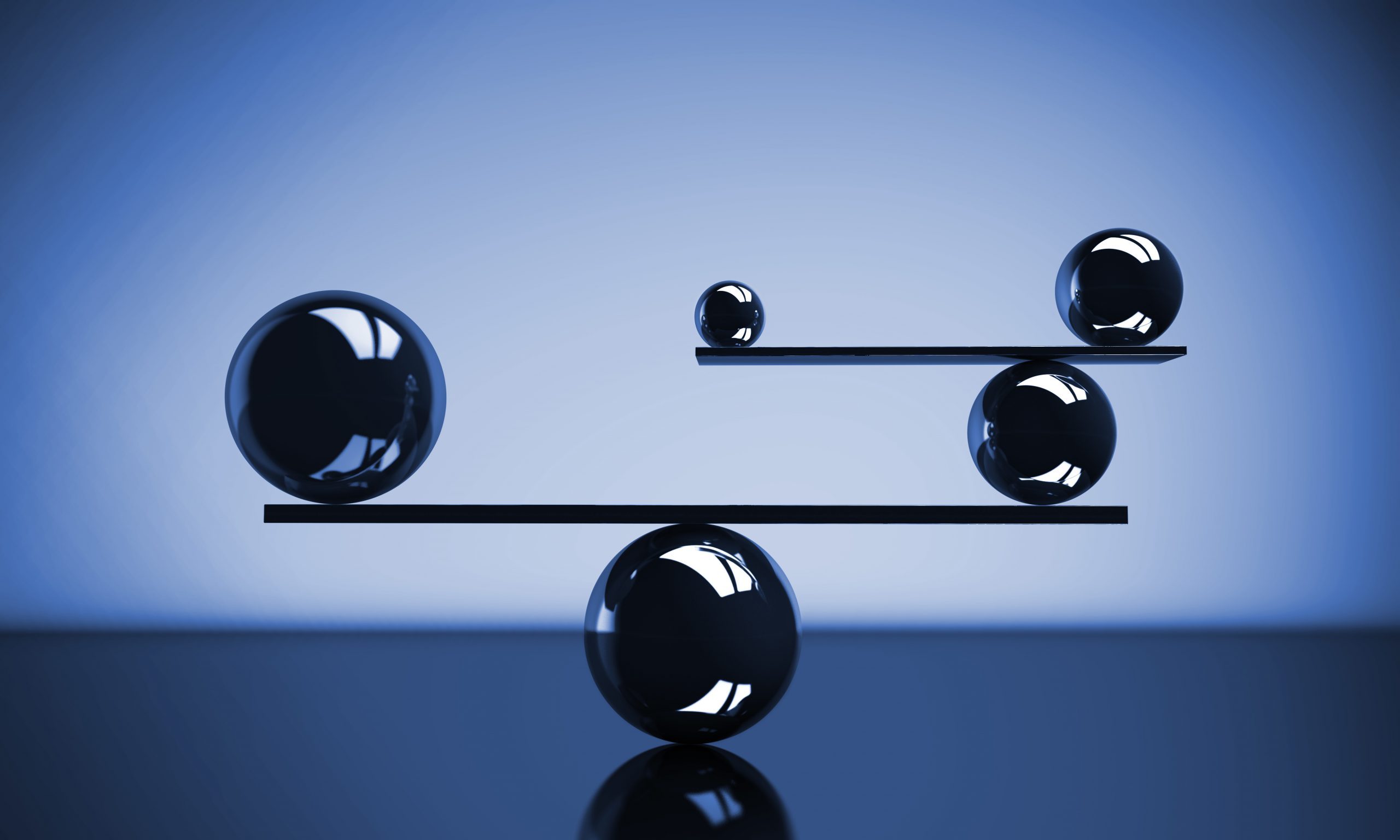 President Donald Trump, on March 27, 2020, signed into law the U.S. government's Phase 3 aid package known as the CARES Act to provide relief for states and individual local governments to combat the crisis caused by the COVID-19 pandemic.
A series of failed private negotiations between members of the executive and legislative branches of state government spilled out into the open over how best to spend the nearly $1.8 billion in aid relief responsibly.
This latest round of conflict shows that the real measure of a leader is revealed in times of crisis and Alabama's legislative leadership is failing as shown by the power play instituted by certain members of the House and Senate over the spending of the CARES money.
The matter was never over the Legislature's appropriations authority under the 1901 Constitution but how to most effectively administer the money wisely with oversight and transparency.
Neither was it the exposure of a so-called "wish list" that brought the private discussions to a boiling point. The fight occurred because of the unwillingness of some in the legislative leadership—especially Senate President Pro Tem Del Marsh, R-Anniston—to work with Gov. Kay Ivey to ensure that the funds served the broad interest of the people of Alabama affected by the COVID-19 crisis instead of the narrow ones championed by a handful of lawmakers.
Marsh, on Saturday, took ownership of the so-called "wish list" after days of denial by various members of the Legislature. However, to mitigate the disastrous revelation that he had seriously wanted to spend $200 million on a new State House while people were suffering by the hundreds of thousands, Marsh tried to claim he was just doing what Ivey had asked him to do.
While Marsh has been flexing his political muscle and trying to worm out of a media crossfire, literally thousands of Alabamians are going without food due to job losses caused by the COVID-19 outbreak.
What the "wish list" does illustrate is the callow, careless and callous thinking of those who would control money meant to heal the wounds and restore the institution ravaged by the novel coronavirus.
But Marsh and his cronies have never shown a sense of caring or shame only the arrogant entitlement that is so pellucid in times of want and need.
Marsh appearing Saturday on APT's Capitol Journal tried to make the case that the legislative process was far more transparent than anything that would happen in the Governor's office.
"We're always transparent," Marsh told APT's Don Daily. "We pride ourselves on that. I think, unfortunately, the Governor has taken issue with the legislature becoming involved in this process. But, nothing can be more transparent than the legislative process. I can promise you — you give these dollars to a governor to spend, you have no process."
Perhaps Marsh's not wearing a face mask at the State House has left his mind cloudy so that he doesn't remember how he handled the BP settlement— a fact Ivey brought up at a recent press conference.
Not too many years ago, Marsh, along with then-Speaker of the House Mike Hubbard (now a convicted felon awaiting prison), used almost $1 billion from the BP settlement to fund Medicaid and pay off state debt, according to a 2016 report by Market Place.
Also then-Gov. Robert Bentley used $1.8 million in settlement money to renovate the dilapidated Governor's beach mansion, which became known as the "Lov Govs' love shack."
The squandered BP funds are an example of how under Marsh and Hubbard's leadership, the BP money was diverted from its intended use.
What the Ivey administration is trying to avoid is another repeat of the dubious spending spree Marsh and Hubbard oversaw with the 2010 Gulf oil spill settlement.
For now, the CARES money is parked in the Legislature and State Representative Steve Clouse, R-Ozark, who chairs the House Ways and Means General Fund Committee has said it would take a special session to resolve how the money will be spent.
Ivey said she would not call a special session unless there was assurance on how the money would be allocated.
All the CARES fund must be spent by December 31 and will require special expertise to use it all without running afoul of federal regulations or law-enforcement.
During the failed negotiations that led to the public feud that is now engulfing state government, Ivey suggested a six-person committee comprised of the two minority leaders and the four budget chairmen to decide how the funds would be spent. Marsh rejected Ivey's proposal. But now it is time to revisit those negotiations before the divide between the executive and legislative branches become too wide to cross.
Over the weekend, not only did Marsh amp up the rhetoric blaming Ivey, so did other lawmakers. One even said Ivey could find herself "on an island" like Bentley in his final days in office.
Any legislator who believes their threats or insults will cow Ivey is as ignorant as they are delusional.
Ivey is widely seen as a strong, competent leader, while the legislative leadership with only a few exceptions is viewed as a bunch of greed gut opportunists, willing to rob from those in need to feed themselves.
It is time to put the grandstanding public bickering aside and come together to save the state, which means spending the CARES funds to help repair the damage, prepare for the next wave and mend those lives and institutions that are broken.
If not now, then the government itself will be weighed in the balance; let it not be found wanting.
Print this piece