APR's Chip Brownlee graduates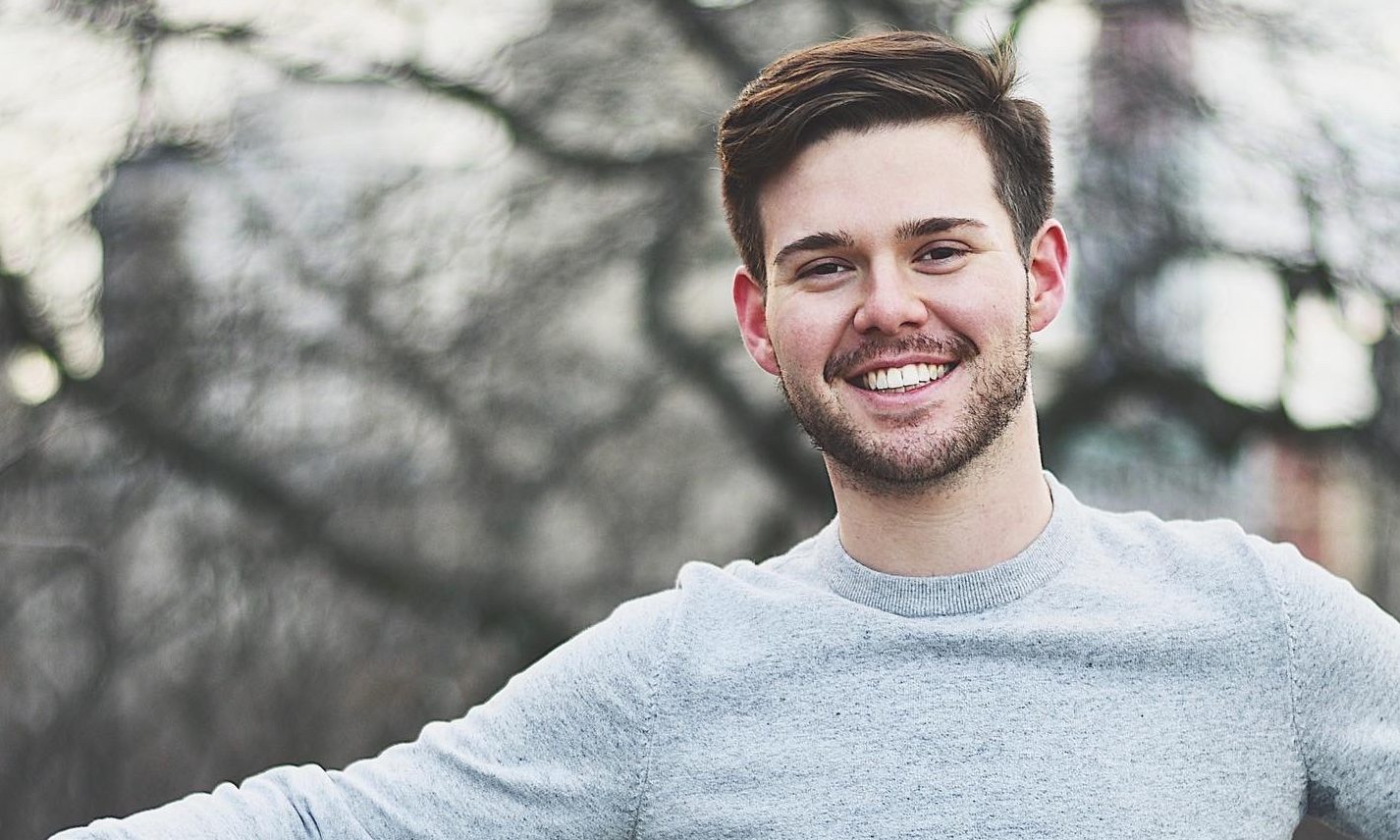 One of APR's most recognized names, Chip Brownlee, on Wednesday, earned his Master of Arts in Journalism from the prestigious Columbia University. 
Brownlee has been with APR for much of the last four years, and most recently led the news site's highly-praised coverage of the COVID-19 outbreak in Alabama. Brownlee is a 2019 Auburn University graduate and former editor of The Auburn Plainsman. 
"We are very proud of Chip earning a Masters Degree from Columbia; it is the latest of many accomplishments," APR editor-in-chief Bill Britt said. "For nearly four years he has been an integral member of the APR team. His talent, drive, and abilities are only outweighed by his commitment to excellence in journalism. Chip will go far, but I hope he will always call APR his home."
Brownlee is expected to receive a fellowship in New York City.
His future plans include making a chart that includes every data point in the entire world and taking more selfies in which he's not looking directly at the camera.
Print this piece
Birmingham's mask ordinance to expire Friday
Birmingham's ordinance requiring citizens to wear masks while in public is set to expire Friday. 
Birmingham Mayor Randall Woodfin in a statement Tuesday cautioned the public against letting their guard down, however, and said despite the expiration of the ordinance, the public should continue to wear masks while out to help prevent the spread of coronavirus. 
"The City of Birmingham implemented the mandatory face covering ordinance as an additional level of protection as the state began the phased re-opening process. I want to thank the people of Birmingham for following the law. The ordinance raised the level of awareness to the importance of wearing a face covering when in public and within six feet of other people," Woodfin said in the statement. "While the ordinance is set to expire on Friday, we must not let our guard down. Public health leaders say covering your nose and mouth is a critical tool to help reduce the spread of coronavirus. I urge everyone to keep social distancing, wear face coverings in public, and do what you can to limit the spread." 
City employees and guests to city facilities will still be required to wear face coverings after the ordinance expires Friday, according to Woodfin's statement.
The Birmingham City Council, with one dissenting vote, approved the ordinance on April 28  requiring the wearing of masks while in public, which went into effect May 1. Failure to comply with the ordinance could result in a fine of up to $500 and/or 30 days in city jail. Failure to comply with the ordinance could result in a fine of up to $500 and/or 30 days in city jail. 
The ordinance had been set to expire May 15, but City Council members later agreed to extend the measure until May 29. 
The Birmingham City Council's decision to require the wearing of masks came after Gov. Kay Ivey replaced her "stay-at-home" order with a less restrictive "safer-at-home" order, which allowed some businesses to reopen with social-distancing restrictions.
The number of new confirmed cases of coronavirus across Alabama last week was higher than during any other week since the pandemic began and increase faster than in 46 other states and the District of Columbia, according to an APR analysis of data from The COVID Tracking Project.

The Centers for Disease Control and Prevention recommends that, because of the virus's approximately two-week incubation period when a person could have coronavirus but show no symptoms, people should practice social distancing by keeping 6 feet from others and wear face masks while in public.
Doing so not only helps protect the wearer of the mask, but also all those around them. 
"It is critical to emphasize that maintaining 6-feet social distancing remains important to slowing the spread of the virus," the CDC's website states.  "CDC is additionally advising the use of simple cloth face coverings to slow the spread of the virus and help people who may have the virus and do not know it from transmitting it to others."
Print this piece