Opinion | Cleaner air during pandemic shows need for alternative fuels, electric vehicles
Photos of a smogless Los Angeles skyline set against a brilliant blue sky have emerged as an iconic image to showcase the impact of decreased air pollution during America's COVID-19 quarantine.
Similar photos from around the world, including what are usually smog-filled cities in India, China and Europe, provide a glimpse of a world with improved air quality.
It's no secret that poor air quality has historically been caused by traffic, but due to tighter regulations by the federal government, industries' contribution to pollution has decreased significantly. Scientific research is beginning to show how social distancing measures and stay-at-home orders have created an unintended consequence of improving worldwide air quality.
For nearly two decades, the Alabama Clean Fuels Coalition has been advocating to improve Alabama's air quality by increasing the use of cleaner alternative fuels and expanding the market for advanced technology vehicles. Cleaner burning alternative transportation fuel options like biodiesel, ethanol, propane and natural gas also reduce pollution just like electric vehicles.
Air pollution remains a global public health crisis, as the World Health Organization estimates it kills seven million people worldwide annually.
But is the COVID-19 pandemic showing us the wisdom of transitioning to cleaner vehicles, whether electric vehicles with drastically lower emissions or vehicles using cleaner-burning alternative fuels? The answer is an emphatic yes.
Recent research shows global carbon dioxide emission had fallen by 17 percent by early April when compared to mean 2019 levels. In some areas, including the United States and the United Kingdom, emissions have fallen by a third, thanks largely to people driving less, according to research published in Nature Climate Change.
Numerous organizations, including NASA, continue to study the environmental, societal and economic impacts of the pandemic, and researchers view recent air quality gains as promising evidence that the use of alternative vehicles could have long-term positive impacts.
"If I could wave my magic wand and we all had electric cars tomorrow, I think this is what the air would look like," Ronald Cohen, a professor of atmospheric chemistry at UC Berkeley who studies the effects of the stay-at-home orders on air quality, told the Los Angeles Times.
Wider use of electric vehicles and the other domestically produced alternative fuels would lessen America's dependence on foreign oil while also helping our environment. Poor air quality already causes negative consequences for millions of Americans.
Alabama could also see economic benefits from increased production of electric vehicles, with Honda, Hyundai and Mercedes-Benz operating plants in the state and working hard to produce the next wave of electric vehicles. As part of a $1 billion investment in Alabama, Mercedes began construction of a high-voltage battery plant in Bibb County in 2018 for its all-electric EQ brand of vehicles, as well as batteries for its hybrid plug-ins.
"This is a teaching moment," Viney Aneja, an air quality professor in the Department of Marine, Earth and Atmospheric Sciences at North Carolina State University told the Raleigh News and Observer. "We should learn from it. We should promote behavior that will allow air quality to be as good as it is outside right now."
This is a prime opportunity for America to embrace alternative and cleaner-burning transportation fuels, as well as electric vehicles, while also decreasing reliance on foreign oil and creating jobs here at home.
It could also make those picturesque photos of the big-city skylines become commonplace instead of a rarity.
Mark Bentley has served as the executive director of the Alabama Clean Fuels Coalition since August 2006.
Phillip Wiedmeyer serves as the Alabama Clean Fuels Coalition's chairman of the board of directors and president and is one of the ACFC's original founders. He also serves as the executive director of the Applied Research Center of Alabama, a non-profit dedicated to public policy issues impacting Alabama's growth, economic development and business climate.
About the Alabama Clean Fuels Coalition
Alabama Clean Fuels Coalition serves as the principal coordinating point for clean, alternative fuel and advanced technology vehicle activities in Alabama. ACFC was incorporated in 2002 as an Alabama 501c3 non-profit, received designation U.S. Department of Energy's Clean Cities program in 2009 and was re-designated in 2014. A national network of nearly 100 Clean Cities coalitions brings together stakeholders in the public and private sectors to deploy alternative and renewable fuels, idle-reduction measures, fuel economy improvements and emerging transportation technologies. To learn more, visit www.alabamacleanfuels.com.
Opinion | Celebrating the Nineteenth Amendment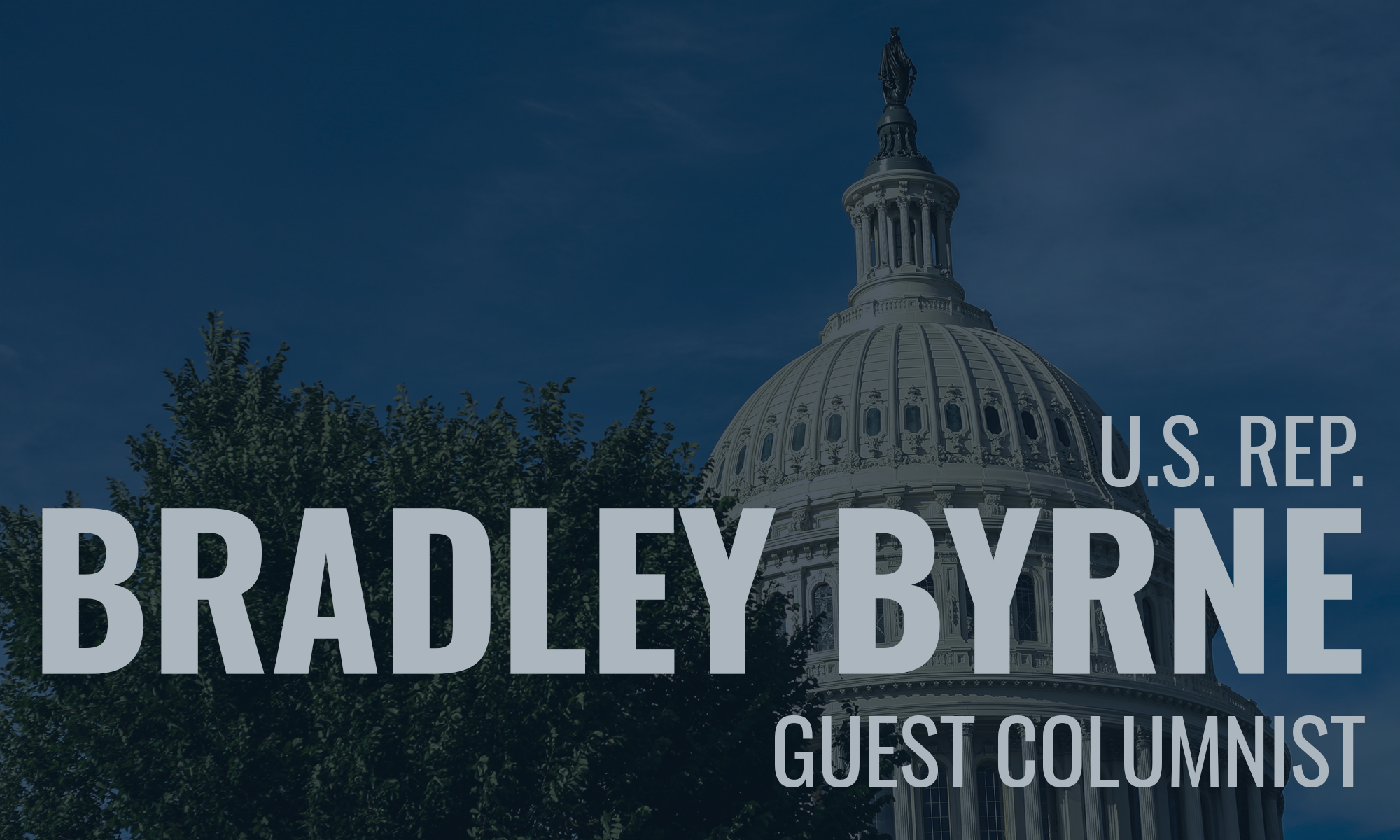 On August 18, the U.S. will celebrate the 100th anniversary of the ratification of the Nineteenth Amendment to our Constitution which guaranteed women's right to vote.  The women's suffrage movement in our country began in the 1840s as women abolitionists saw the parallels between the effort to free enslaved Americans and their own desire to vote.  A convention was held in Seneca Falls, New York in 1848 which produced an organized group led by Elizabeth Cady Stanton and Susan B. Anthony, among others.
The two movements worked together until women suffragists became angered over the fact the Fifteenth Amendment gave freed slaves the right to vote but didn't extend that right to women.  Over the next 50 years women suffragists labored to gain the franchise.  One bloc worked to pass a constitutional amendment at the national level while another focused on the individual states.  The Wyoming Territory was the first to give women the right to vote in 1869, followed by the Utah Territory and Idaho.
Momentum built in the 1910s when Washington state, California, Oregon, Arizona, Kansas, the Alaska Territory, Montana, and Nevada gave women the right to vote.  But, states in the East and South were reluctant to do so and the effort to add a constitutional amendment picked up speed.  While Republicans were generally supportive, Democrats weren't.  President Woodrow Wilson preferred a state by state approach, but suffragist leaders kept up the heat, even sneaking a banner challenging him into his speech to a joint session of Congress.
When the US entered World War I some wanted the suffragists to back off, but they indignantly fought on with the argument that the fight for freedom and democracy in Europe should be paralleled at home with a constitutional amendment enfranchising the one half of the U.S. population denied the right to vote.  By 1918, President Wilson changed his mind.  The House passed the amendment, but the Senate couldn't get the two thirds required vote even after Wilson took the unprecedented step of addressing them on the Senate floor.
Suffragist pressure finally swayed enough votes to get Senate passage in 1919, and ratification was achieved with Tennessee's vote on August 18, 1920.  It's hard to imagine that my two grandmothers, both adult women with families of their own, weren't allowed to vote until that year.  The Nineteenth Amendment is too often a forgotten part of our history, but I hope we will use this anniversary to remember how important it continues to be.
When I look around Alabama, I see the fruit of the suffragists' labor.  We have a female governor in Kay Ivey and two female members of Congress, Martha Roby and Terry Sewell.  Women serve as Federal judges, state appellate and court judges, district attorneys, and in the Legislature.  I work with women county commissioners, mayors, and city council members across the First District.  They, each of them, make great contributions to our quality of life and the administration of justice.
My little granddaughter, Ann-Roberts, is a very smart and active girl.  I have no idea what she will do when she grows up, but she'll be darn good at whatever that is.  Imagine telling her she can't vote or hold public office.  I can't.  And, I'm glad my grandmothers finally got to vote.  It took far too long to give it to them.  Let's remember this important anniversary and the value to all of us of our previous right to vote.