Today, the last Monday in May, is the day we set aside to remember all of the many soldiers, sailors, airmen, and Marines who have died defending this country in this nation's many wars over the last 245 years.
Memorial Day is a state and national holiday. There will be no mail service and banks, courthouses, and many government buildings, as well as many offices and businesses, will be closed today.
Many people have the day off and are spending the holiday with family and friends.
A number of Alabama leaders have released statements paying their respects to America's fallen heroes.
"Memorial Day is a time for all of us to pause and remember the courageous Americans who made the ultimate sacrifice to defend this great nation," said Congresswoman Martha Roby (R-Montgomery). "Everyone should take this opportunity to honor and reflect on those men and women in uniform who lost their lives fighting to protect the freedoms we enjoy. "
"I realize that Memorial Day is the unofficial kickoff to summer. However, I hope you will take time to remember what the holiday is truly about," said Congressman Robert Aderholt (R-Haleyville). "Veterans Day in November is about honoring all veterans, but Memorial Day is specifically for those who gave the ultimate sacrifice and died for our country."
"On Memorial Day and every day, it's important to remember and honor the sacrifice made by the members of our military – those who gave their lives in service to our country, the veterans who are still with us today and those who have passed, and the brave men and women who are currently wearing the uniform," Rep. Roby said. "I extend my sincere condolences to those who lost a family member in the line of duty and my gratitude to those who served or are currently serving. America continues to shine as the Land of the Free, even in the midst of a global pandemic, because of the heroic men and women who sacrificed their lives for our country's future and prosperity."
"It's great that we're able to be out of our homes this Memorial Day," said Second District Congressional District candidate Barry Moore. "Hot dogs and hamburgers on the grill are incredible, but as good as they are we don't need to forget what this day is about. Memorial Day is our special day to honor those who have given their all in the service to our great nation, and May–Military Appreciation Month–is the month dedicated to letting our Veterans and serving military personnel know that we appreciate them and their service. As a Veteran from a family with a strong and proud history of service, and a new father-in-law to an Army Ranger 1st Lieutenant, this day and month have special meaning to me."
"I'm thankful we have a President whose example we can follow in honoring our fallen," former State Rep. Moore continued. "In February, when President Trump traveled to Dover Air Force Base and saluted the coffins of Sgt. Javier Jaguar Gutierrez and Sgt. Antonio Rey Rodriguez when they returned home, he showed the reverence and respect these two young men were due. This Memorial Day we all need to be equally diligent in showing that respect for those who have borne the battle. Take time today to think about what this day means, and if you get the chance during the rest of this month, tell a Vet or serviceman or woman that you're thankful for them. God Bless our troops and those who gave the ultimate sacrifice."
"Together, our nation pays immortal tribute to the extraordinary courage, unflinching loyalty, and unselfish love, and supreme devotion of the American heroes who made the ultimate sacrifice," said President Donald J. Trump (R) on Thursday. "It's the ultimate sacrifice, and it is indeed. They laid down their lives to ensure the survival of American freedom. Their names are etched forever into the hearts of our people and the memory of our nation. And some of you, it's been very close — very, very close. It's very close to your heart. We'll cherish them and our Gold Star families for all time. We take good care of them. They're very special to us. Just as we'll always remember the nearly 82,000 Americans missing in action."
Here is a video that Aderholt and his team put together a few years ago to honor the fallen from Alabama's 4th District.
Alabama reports record rise in COVID-19 deaths
At least 129 deaths have been reported in the last week, the most in any seven-day period since the state's first confirmed death in late March.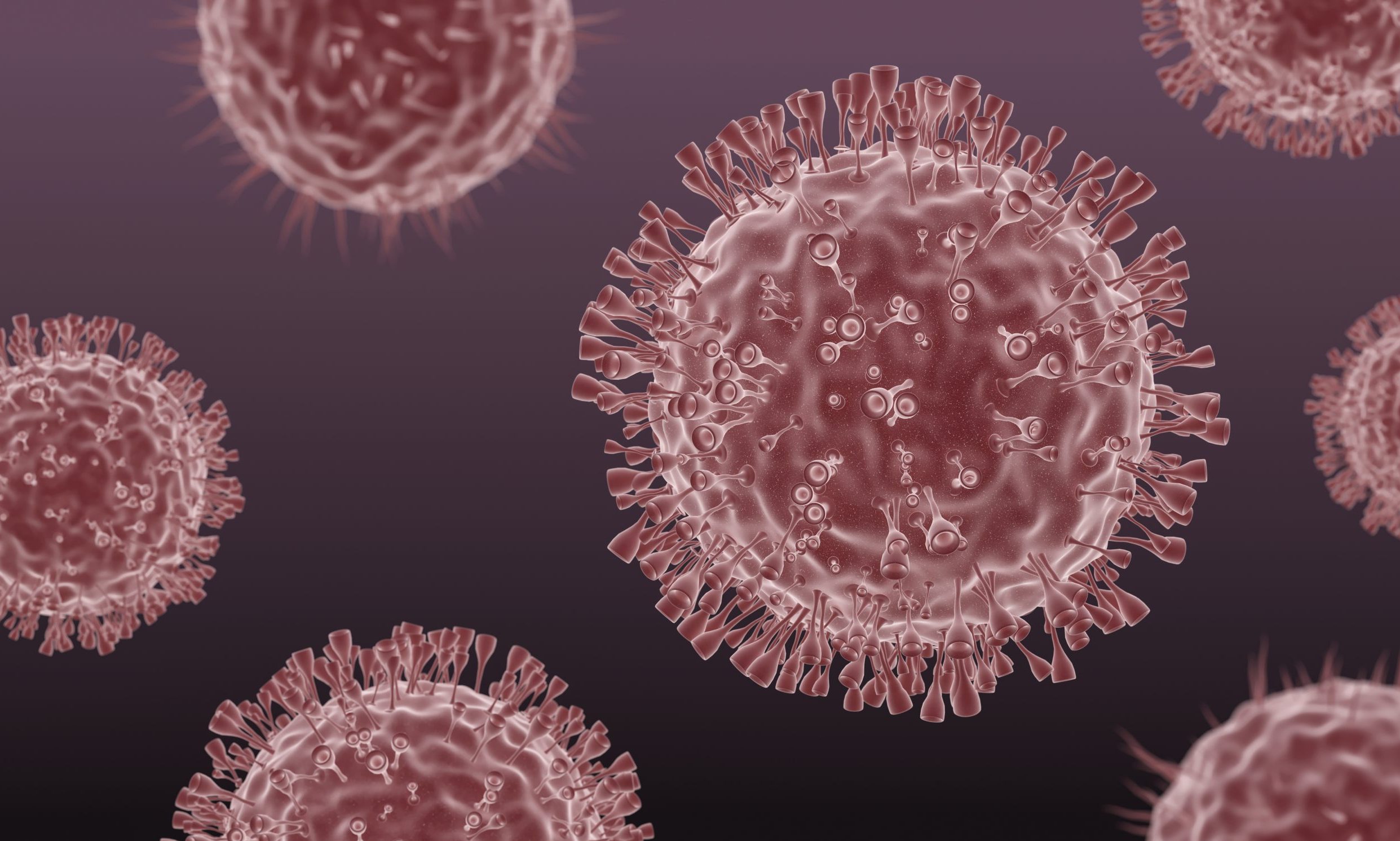 Alabama's death toll from COVID-19 rose by 40 on Tuesday, the largest single-day increase in reported deaths since the onset of the pandemic, coming weeks after the state began to see a rise in cases that every day reaches new highs.
As of Tuesday, at least 1,136 people in Alabama have died from COVID-19. While deaths had largely plateaued since early May, death from COVID-19 typically occurs weeks after onset of symptoms, and public health experts worry that deaths will eventually rise as cases rose several weeks. It may take even longer for deaths to be reported in statewide data.
At least 129 deaths have been reported in the last week, the most in any seven-day period since the state's first confirmed death in late March. At least 210 have come in the last two weeks — the most of any 14-day period.
Because deaths most often come weeks after infection — and because death data is even more delayed — the true toll from the state's current surge in cases may not be seen for several more weeks.
Dr. Don Williamson, president of the Alabama Hospital Association and a former state health officer, told reporters during a press conference hosted by U.S. Sen. Doug Jones, D-Alabama, on Monday that about 13 percent of the state's intensive care beds were available, or 211 beds.
"We can stretch that. We can take care of patients in other critical care areas, but as a measure of the impact of COVID, as that ICU bed availability goes down, it just tells us that our system is becoming increasingly stressed," Williamson said.
Williamson said he's concerned about continued surges in new coronavirus cases and hospitalizations, especially as schools soon begin to reopen and the regular flu season approaches, when hospitals regularly fill with flu patients even during a normal year.
"That's the scenario where I become extremely concerned about system wide capacity," Williamson said, noting that hospitals could be doubly strained by both COVID-19 and the flu.
Alabama on Tuesday added 1,673 new COVID-19 cases, and on Tuesday the total number of current hospitalizations of coronavirus patients again reached another all-time high. COVID-19 hospitalizations have increased more than 61 percent since July 1.
The seven-day average statewide positivity rate Tuesday was 16.58 percent, the highest since the start of the pandemic, taking into account incomplete testing data in April that threw off figures.
"Every single life, it does matter. Every single life is important, and is an absolute tragedy. Just to hear these statistics is alarming," Jones said during the Monday press conference.
"What I'm extremely concerned about is if we find ourselves with 1,500 to 2,000 people hospitalized with COVID by the middle to end of this month, and we're having 1,500 to 2,000 new cases diagnosed a day, as we approach the gathering of children together in August, in K 12, and in our colleges, I think we set ourselves up for what could be a potential disaster, in terms of new infections and new demand on hospitals," Williamson said.
Asked by APR if he believes a statewide face mask order would help stem the continued surge in new COVID-19 cases and hospitalizations, Williamson said yes, especially if a statewide order is coupled with local mask orders.
"I do think that now a statewide ordinance, and the association thinks that a statewide ordinance, added to the existing local ordinances will give us our best chance," Williamson said. "Because in communities that may not be under a local ordinance, that doesn't mean we don't have virus being transmitted."
Williamson said a statewide mask ordinance would also give business owners some cover, and the ability to tell customers that the order to wear a mask is statewide.
Despite surging COVID-19 cases and hospitalizations across Alabama and in many other states, an extra $600-per-week in unemployment compensation through the Federal Pandemic Unemployment Compensation program is expected to expire July 26.
Asked by APR whether the extra aid could be extended, Jones said it's possible, but encouraged the public to get back to work safely, because unemployment benefits will eventually end.
"We may see some type of extension, but we're seeing pushback from Senator McConnell and the administration on extending unemployment benefits," Jones said. "I'll have to see how that goes. I do think, in my view, we need to kind of stair step this down a little bit."
APR also asked both Jones and Williamson to speak on concerns about the reopening of schools while the state continues to see surging new cases and hospitalizations.
"Everyone is concerned about that," Jones said, adding that a bill is pending that would provide more money for local school systems to prepare and help keep students, teachers and families safe.
"We've got to get more resources for schools to open safely too — whether it is masks for kids, whether it is more testing, whether it is reconfiguring school space," Jones said.
What troubles Jones, he said, is that the reopening of schools is beginning to become a political issue, just as the wearing of masks has become a political issue.
The White House and President Donald Trump have publicly called for all schools to reopen, and Education Secretary Betsy Devos on Monday threatened to withhold federal funding to schools that decided not to reopen.
"One thing that is troubling me so much right now is that it seems that opening schools back up has become a political issue, and not an education or health issue. … We can't let that happen folks," Jones said. "This is about our children. It's about our families. It's about our teachers who are going to be there every day,  and we've got to try to find that balance."
Williamson said he is concerned about the possibility of spiking cases once schools reopen, and that comparison some have made recently of the safe reopening of schools in some European countries isn't applicable to the U.S., where cases continue to surge.
"My concern is if we find ourselves in a situation where we still have significant ongoing viral transmission, and we aren't able to maintain six feet of social distance in the classroom, are we going to have those same sorts of results," Williamson said of the reopenings in Europe. "And I don't know the answer to that. I worry about it."
Jones discussed legislation he and a bipartisan group of other Senators filed, called the Reopen Schools Safely Act, which would cover the costs of protecting students and educators from COVID-19. He hopes it will be included in the next packages of COVID-19 legislation.
"Anything we could do to get schools open safely and that local school systems feel appropriate," Jones said.
Williamson encouraged the public to wear masks in public, and to practice social distancing to help ease the surge in cases, and try and stave off what he fears could become dangerously stressed hospital systems. "I think we have a very, very short window to get this under control," he said.