Today, the last Monday in May, is the day we set aside to remember all of the many soldiers, sailors, airmen, and Marines who have died defending this country in this nation's many wars over the last 245 years.
Memorial Day is a state and national holiday. There will be no mail service and banks, courthouses, and many government buildings, as well as many offices and businesses, will be closed today.
Many people have the day off and are spending the holiday with family and friends.
A number of Alabama leaders have released statements paying their respects to America's fallen heroes.
"Memorial Day is a time for all of us to pause and remember the courageous Americans who made the ultimate sacrifice to defend this great nation," said Congresswoman Martha Roby (R-Montgomery). "Everyone should take this opportunity to honor and reflect on those men and women in uniform who lost their lives fighting to protect the freedoms we enjoy. "
"I realize that Memorial Day is the unofficial kickoff to summer. However, I hope you will take time to remember what the holiday is truly about," said Congressman Robert Aderholt (R-Haleyville). "Veterans Day in November is about honoring all veterans, but Memorial Day is specifically for those who gave the ultimate sacrifice and died for our country."
"On Memorial Day and every day, it's important to remember and honor the sacrifice made by the members of our military – those who gave their lives in service to our country, the veterans who are still with us today and those who have passed, and the brave men and women who are currently wearing the uniform," Rep. Roby said. "I extend my sincere condolences to those who lost a family member in the line of duty and my gratitude to those who served or are currently serving. America continues to shine as the Land of the Free, even in the midst of a global pandemic, because of the heroic men and women who sacrificed their lives for our country's future and prosperity."
"It's great that we're able to be out of our homes this Memorial Day," said Second District Congressional District candidate Barry Moore. "Hot dogs and hamburgers on the grill are incredible, but as good as they are we don't need to forget what this day is about. Memorial Day is our special day to honor those who have given their all in the service to our great nation, and May–Military Appreciation Month–is the month dedicated to letting our Veterans and serving military personnel know that we appreciate them and their service. As a Veteran from a family with a strong and proud history of service, and a new father-in-law to an Army Ranger 1st Lieutenant, this day and month have special meaning to me."
"I'm thankful we have a President whose example we can follow in honoring our fallen," former State Rep. Moore continued. "In February, when President Trump traveled to Dover Air Force Base and saluted the coffins of Sgt. Javier Jaguar Gutierrez and Sgt. Antonio Rey Rodriguez when they returned home, he showed the reverence and respect these two young men were due. This Memorial Day we all need to be equally diligent in showing that respect for those who have borne the battle. Take time today to think about what this day means, and if you get the chance during the rest of this month, tell a Vet or serviceman or woman that you're thankful for them. God Bless our troops and those who gave the ultimate sacrifice."
"Together, our nation pays immortal tribute to the extraordinary courage, unflinching loyalty, and unselfish love, and supreme devotion of the American heroes who made the ultimate sacrifice," said President Donald J. Trump (R) on Thursday. "It's the ultimate sacrifice, and it is indeed. They laid down their lives to ensure the survival of American freedom. Their names are etched forever into the hearts of our people and the memory of our nation. And some of you, it's been very close — very, very close. It's very close to your heart. We'll cherish them and our Gold Star families for all time. We take good care of them. They're very special to us. Just as we'll always remember the nearly 82,000 Americans missing in action."
Here is a video that Aderholt and his team put together a few years ago to honor the fallen from Alabama's 4th District.

America celebrates Independence Day
The United States celebrates its independence from Great Britain every year on July 4.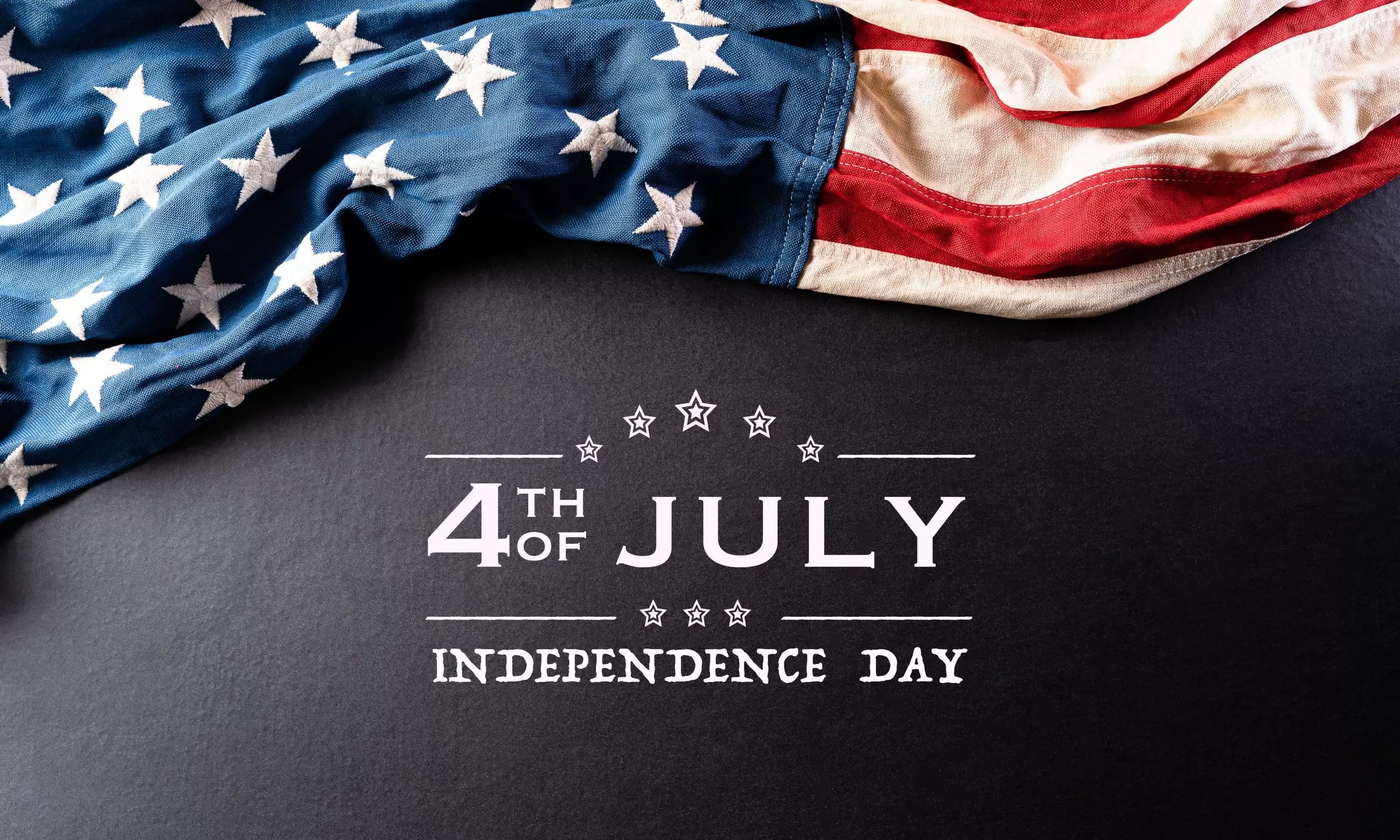 The United States celebrates its independence from Great Britain every year on July 4.
On July 4, 1776, the Declaration of Independence was ratified by the Second Continental Congress. This is a national and state holiday that is celebrated with fireworks, family gatherings, concerts of patriotic music and is traditionally the height of the summer holiday season.
The Declaration of Independence defined the rights of man and the relationship between government and the governed. It also stated the colonists grievances with the distant British government and explained why independence was both justified and necessary.
"When in the Course of human events, it becomes necessary for one people to dissolve the political bands which have connected them with another, and to assume among the powers of the earth, the separate and equal station to which the Laws of Nature and of Nature's God entitle them, a decent respect to the opinions of mankind requires that they should declare the causes which impel them to the separation," the Declaration reads.
The principal writer of the Declaration of Independence was Thomas Jefferson, who would go on to be the wartime governor of Virginia, vice president and the third president of the United States.
As brilliant as the Declaration of Independence is, independence was not won by words alone — but by the sacrifices of the men and women who sacrificed on and off the battlefields of Concord, Lexington, Bunker Hill, Quebec, Charleston, Trenton, Saratoga, Valley Forge, Kings Mountain, Cowpens, Guilford Court House, Yorktown and countless more to win the nation's independence.
That ragtag, often poorly equipped and underfed army was led by General George Washington. Washington would go on to be the head the Constitutional convention and the first president of the United States, serving two terms.
Both Washington and Jefferson are immortalized on Mount Rushmore as two of the greatest presidents.
An estimated 25,000 Americans were killed fighting the Revolutionary War. The British forces lost over 10,000 troops including many Americans who opposed independence and fought and died for the British crown. An estimated 58,000 crown Loyalists would leave this country over their loyalty to the British crown. Many of them settled in Canada.
"Today, we celebrate our Nation's independence and the vision of our Founding Fathers revealed to the world on that fateful day, as well as the countless patriots who continue to ensure that the flames of freedom are never extinguished," President Donald Trump said in the annual presidential July 4 message.