Roby: Applications for farmers to sign up for food assistance program open today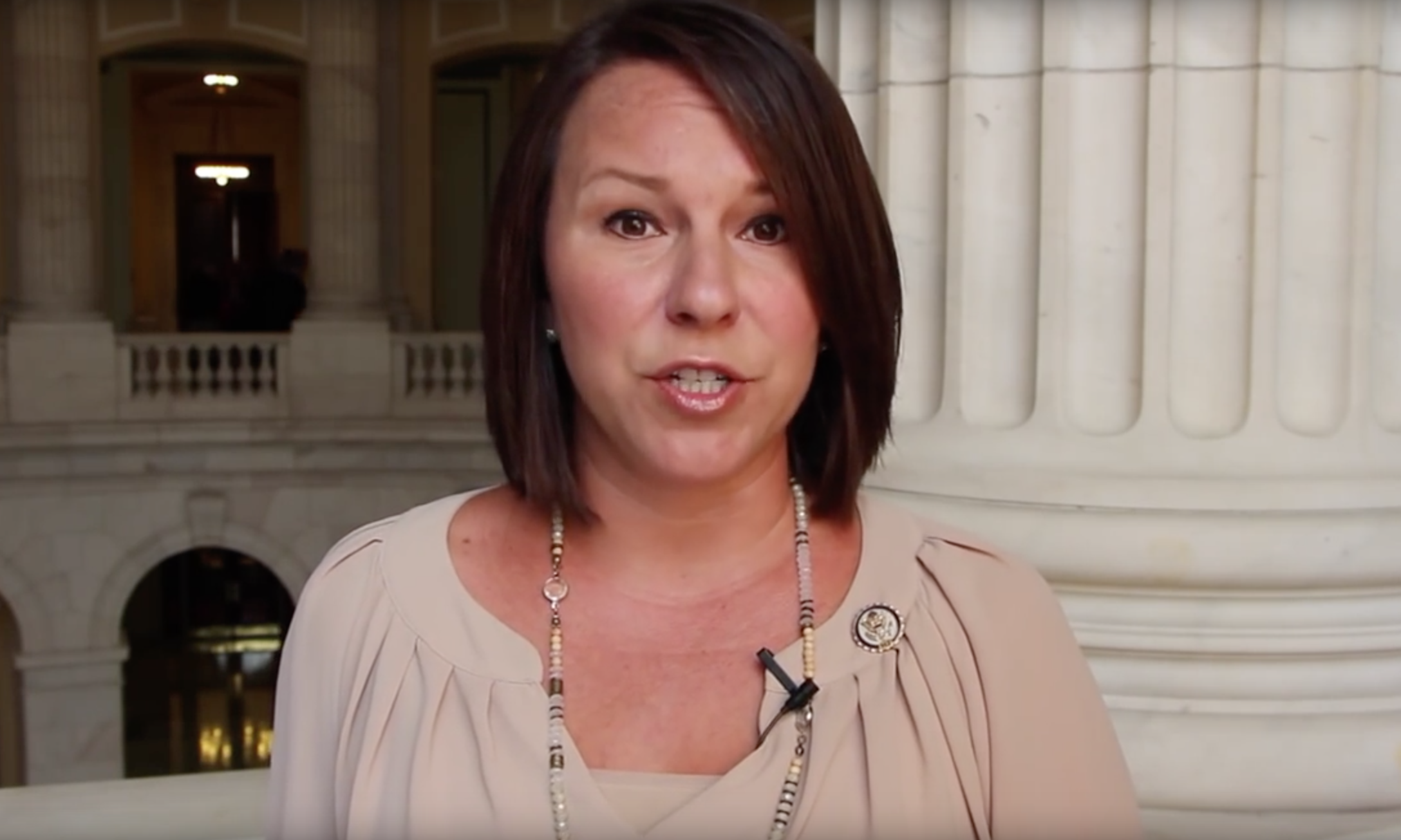 Monday, Congresswoman Martha Roby (R-Montgomery) sent an email to constituents with a link on how farmers and ranchers can sign up for the Coronavirus Food Assistance Program which opens today.
"The U.S. Department of Agriculture (USDA) last week released details on the Coronavirus Food Assistance Program (CFAP) for farmers, ranchers, and producers affected by COVID-19," Rep. Roby wrote. "Applications open on May 26 and will be accepted at USDA Farm Service Agency offices through August 28."
You can learn more about CFAP here.
According to USDA, the Coronavirus Food Assistance Program, or CFAP, provides vital financial assistance to producers of agricultural commodities who have suffered a five-percent-or-greater price decline or who had losses due to market supply chain disruptions due to COVID-19 and face additional significant market costs.
Eligible commodities include: malting barley, canola, corn, upland cotton, millet, oats, soybeans, sorghum, sunflowers, durum wheat, hard red spring wheat, wool, cattle, hogs, and sheep (lambs and yearlings only), dairy, apples, avocados, blueberries, cantaloupe, grapefruit, kiwifruit, lemons, oranges, papaya, peaches, pears, raspberries, strawberries, tangerines, tomatoes, watermelons, artichokes, asparagus, broccoli, cabbage, carrots, cauliflower, celery, sweet corn, cucumbers, eggplant, garlic, iceberg lettuce, romaine lettuce, dry onions, green onions, peppers, potatoes, rhubarb, spinach, squash, sweet potatoes, taro, almonds, pecans, walnuts, beans, and mushrooms.
Alabama farmers hard hit by low commodity prices and market disruption caused by COVID-19 may apply beginning today.
Alabama Farmers Federation National Affairs Director Mitt Walker said farmers have eagerly anticipated the details of the CFAP since President Donald Trump and USDA Secretary Sonny Perdue announced the $16 billion program a month ago.
"Farmers in Alabama appreciate President Trump, USDA Secretary Perdue and Congress for recognizing the detrimental impact COVD-19 has had on the industry," Walker said. "Securing our nation's food supply is critical, and unfortunately, the virus has dealt our farmers another blow when many were already having a tough time making ends meet."
Walker said the Alabama Farmers Federation staff have already begun looking over the final rules and will work closely with the Farm Service Agency (FSA) to assist farmers in applying for these funds.
CFAP will provide up to $16 billion in direct payments to deliver relief to farmers and ranchers impacted by the coronavirus pandemic.
Pres. Trump and Secretary Perdue unveiled the program during a press briefing at the White House, accompanied by farmers including American Farm Bureau Federation (AFBF) President Zippy Duvall.
"I want to begin by expressing our profound gratitude to everyone here today and the farmers and producers across the country who have kept our nation fed and nourished as we have battled the invisible enemy," the President said. "Now, we are standing strong with our farmers and ranchers once again. In normal times, roughly about 40% of fresh vegetables and about 40% of beef grown and raised in the United States is distributed to restaurants and other commercial food establishments. But as you know, the virus has forced many of our nation's restaurants to temporarily close, and this has taken a major toll on our farmers and growers. For this reason, my administration is launching a sweeping new initiative, the Coronavirus Food Assistance Program."
You can read more about program specifics at the Alabama Farmers Federation site.
Congresswoman Martha Roby represents Alabama's Second Congressional District. She is serving in her fifth term and will retire at the end of this year.
Sewell votes in favor of $1.5 trillion infrastructure plan
U.S. Rep. Terri Sewell, D-Alabama, on Wednesday voted in favor of H.R. 2, the Moving Forward Act, a $1.5 trillion plan to rebuild American infrastructure.
"Our country is in serious need of bold and comprehensive infrastructure reform," Sewell said. "This was true before the coronavirus pandemic and it has become increasingly urgent as we continue to grapple with the ongoing healthcare and economic crises resulting from the pandemic."
"As a member of the Rural Broadband Task Force and a representative of a district that lacks adequate and comprehensive internet access, I am pleased that H.R.2 includes our bill the Accessible, Affordable Internet for All Act, comprehensive legislation which invests$100 billion for high-speed broadband infrastructure in underserved communities," said Sewell. "This investment will go a long way toward helping people across my district have access to the high-speed, affordable internet services that are necessary in today's economy. Additionally, the bill's $40 billion investment in new wastewater infrastructure will be transformative for countless residents of Alabama's 7th District who lack access to affordable and efficient wastewater services. If we fail to make these investments now, our Nation's aging infrastructure will continue to collapse and millions of Americans will be left out of our hopeful economic recovery."
As a member of the House Rural Broadband Task Force, Sewell co-led introduction of H.R. 7302, the Accessible, Affordable Internet for All Act, which invests $100 billion to build high-speed broadband in unserved and underserved communities and ensures that internet service will be affordable. H.R. 7302 provided the framework for the broadband provisions in H.R. 2.
Two of Rep. Sewell's bills are included as key provisions in H.R. 2. H.R. 1680, New Markets Tax Credit Extension Act of 2019 is designed to spur private investment in low-income rural communities and urban neighborhoods by providing tax credits for private investments made in underserved communities. H.R. 3967, the Municipal Bond Market Support Act of 2019, would help local governments, non-profits, schools, hospitals, universities and other entities reduce costs associated with infrastructure and development projects.
Sewell also co-led three amendments to H.R. 2 that passed this week. These amendments would expand the role of Historically Black Colleges and Universities in DOT research, support HBCU infrastructure development, and create a carbon capture, utilization, and storage technology commercialization program and direct an air capture technology program within the Department of Energy.
Sewell's office said that in light of the pandemic and as schools consider how best to provide resources to students remotely, H.R.2 will provide critical access to both students and teleworkers across Alabama's 7th Congressional District.
H.R. 2 would invest more than $1.5 trillion in roads, bridges, transit systems, schools, housing, broadband access and other essential infrastructure.
H.R. 2 now goes to the Senate, where Senate Republicans are likely to make a number of changes to the legislation. The Senate's 60 votes to end a filibuster rule; however means that any infrastructure bill will have to have bipartisan support to pass the Senate.
Sewell is a member of the House leadership and is in her fifth term representing Alabama's 7th Congressional District. Sewell had no primary challenger and no Republican is running against her in the Nov. 3 general election.