National Right to Life Committee endorses Aderholt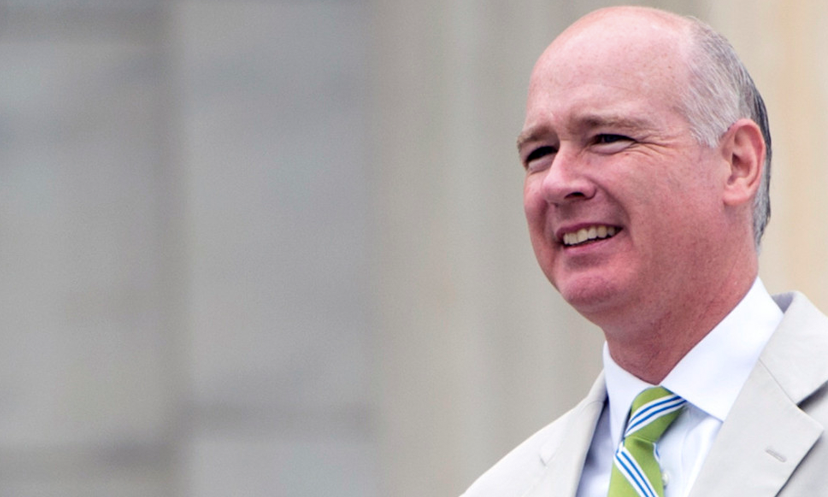 Wednesday, the campaign to re-elect Congressman Robert Aderholt, (R Haleyville) announced that the National Right to Life Committee (NRLC) has endorsed him for re-election to Alabama's Fourth Congressional District.
"I am truly humbled to have the endorsement of the National Right to Life Committee," said Congressman Aderholt. "I have, and I always will, fight for those who are the most vulnerable among us. I cannot think of anyone more vulnerable than the unborn. The National Right to Life Committee is committed to this fight, and it is an honor to fight along side them. As I have said before, no argument on the Pro-Choice side can get around one fundamental fact, abortion stops a human heartbeat."
The NRLC Committee commended Aderholt in its endorsement:
"National Right to Life is pleased to endorse you for re-election to the U.S. House of Representatives," the Committee wrote. "We strongly commend you for maintaining a perfect 100% pro-life voting record throughout the 116th Congress."
"You voted in support of the Born-Alive Abortion Survivors Protection Act," the endorsement letter continued. "This legislation would require that a baby born alive during an abortion must be afforded the same degree of care that would apply to any other child at the same gestational age. You support the Pain-Capable Unborn Child Protection Act. This Act would protect unborn children at 20 weeks, a point by which the unborn child is capable of experiencing great pain when being killed by dismemberment or other late abortion methods. You oppose using tax dollars to pay for abortion, and you oppose taxpayer funding of abortion providers."
"You are a strong advocate for life," the Committee said of Rep. Aderholt. "This endorsement reflects your commitment to strengthening a culture of life throughout our nation and in the U.S. House. We look forward to continuing our important work with you to protect the most vulnerable members of the human family – unborn children, the medically dependent, and persons with disabilities, whose lives are threatened by abortion or euthanasia."
"All voters who are concerned with the right to life and with the protection of the most vulnerable members of the human family should vote to return you to the U.S. House, so that you can continue to work to advance vital pro-life public policies," the endorsement letter concludes.
Robert B. Aderholt is a member of the powerful House Committee on Appropriations, which has jurisdiction over funding the operation of the federal government. He serves as Ranking Member of the Subcommittee on Commerce, Justice and Science. Aderholt also serves as a member of the Agriculture and Rural Development Subcommittee and the Defense Subcommittee. Aderholt is an advocate of fiscal responsibility, truth in budgeting and a federal government that operates within its means.
Aderholt also serves as a commission member of the Commission on Security and Cooperation in Europe (commonly known as the Helsinki Commission). The Helsinki Commission is comprised of 56 countries around the world that together monitors human rights in Europe and Central Asia.
Aderholt believes the federal government serves a critical role in assisting state and local projects regarding economic development. He support pro-growth initiatives that create jobs, strong immigration standards, and robust national security.
Prior to his election to Congress, Aderholt served as Assistant Legal Advisor to Governor Fob James (R) as well as Municipal Judge for the city of Haleyville, Alabama. Aderholt has a bachelor's degree from Birmingham Southern College and a law degree from the Cumberland School of Law at Samford University. He was born on July 22, 1965, and raised in Alabama, Aderholt and his wife, Caroline, have two children.
Congressman Robert Aderholt is seeking his thirteenth term representing Alabama's Fourth Congressional District.
Aderholt faces a general election challenge from Democratic nominee Rick Neighbors.
Tuberville should release fraud victims from NDAs, Sessions says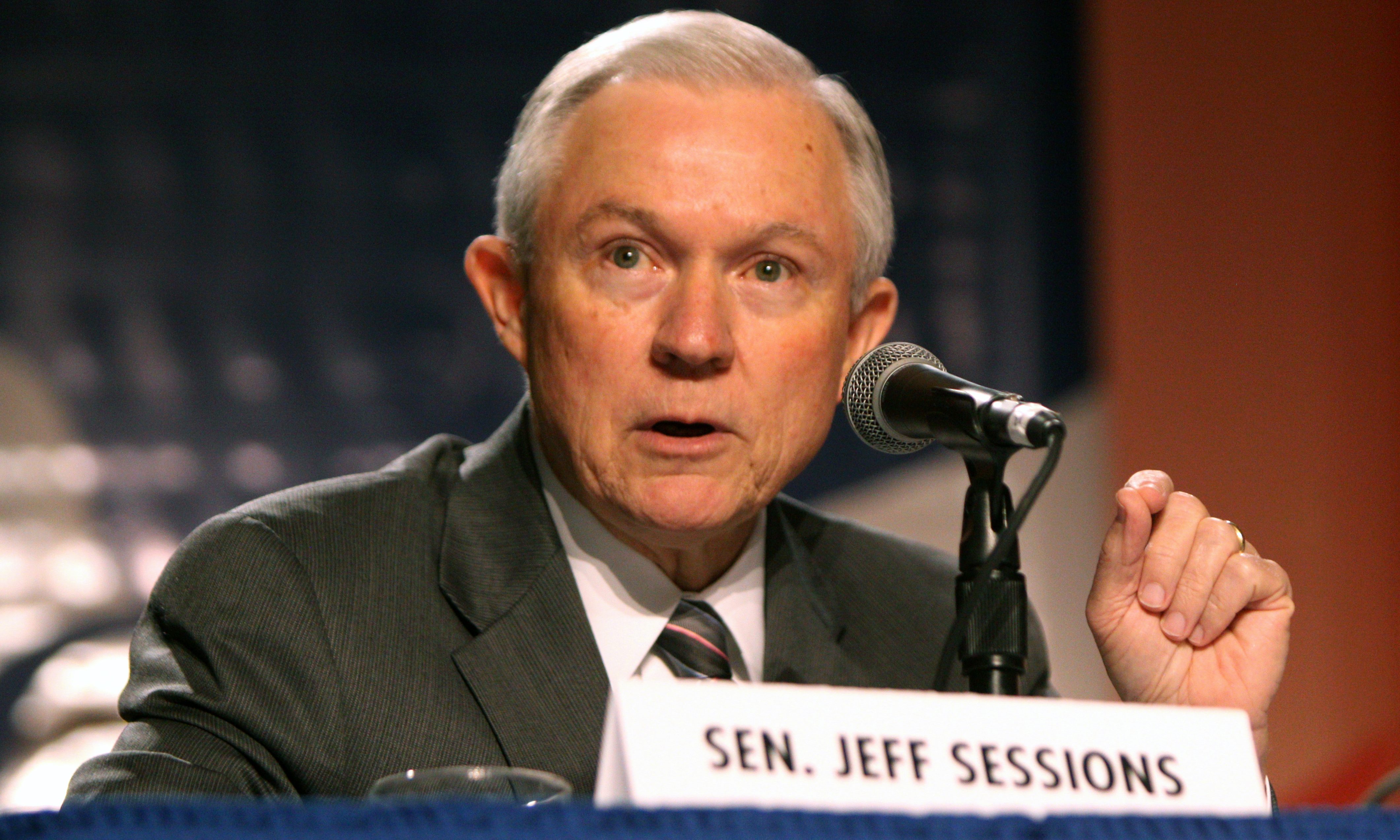 GOP Senate candidate and former U.S. Sen. Jeff Sessions on Monday called on his primary opponent, former Auburn football head coach Tommy Tuberville, to release victims of a fraud scheme from non-disclosure agreements they signed as part of a court settlement.
"If Tommy Tuberville has nothing to hide, why does he continue to refuse to release the victims from the secrecy agreements that he made them sign, so that they could share exactly what happened?" Sessions said. "Tuberville and his lawyers must release the victims immediately, so we can get the full truth about this issue. Tommy's hedge fund scheme bilked investors out of large sums of money, and now he's trying to gag the victims to keep them quiet — and hope that Alabama voters don't notice."
Following the end of his coaching tenure at Auburn, Tuberville and former Lehman Brothers broker John David Stroud formed a hedge fund, which later went broke, costing the investors to lose their investments. Stroud went to prison and some investors sued Tuberville, who maintains he was the biggest victim of the fraud.
"If Tuberville was truly just an innocent investor and victim of the fraudulent hedge fund, as his campaign handlers now claim, why did he hand out business cards calling himself the 'managing partner' of the firm?" Sessions asked. "Why did the hedge fund's offering documents that he gave to potential investors say that he was personally 'responsible for the investment direction, capital raising, and the day-to-day oversight of business decisions' of the fraudulent hedge fund? We need to know exactly what happened, and Tuberville must immediately give a full accounting of his scandals."
Sessions has made the case that he is the known and vetted candidate and will be best able to withstand an onslaught of negative ads from Democrats who want to hold on to Democratic Sen. Doug Jones' Senate seat, which some analysts view as the most vulnerable seat in the 2020 election and a key pickup if Republicans hope to hold their narrow Senate majority.
"If this is just coming out now, we have to wonder what other skeletons are hiding in Tommy Tuberville's closet," Sessions said. "The truth is that he's an unvetted candidate, and Alabama voters can't afford to send a question mark into the race against Doug Jones and the millions of dollars of out-of-state money at his disposal."
According to The New York Times' reporting and court documents, the victims include a married couple from Wetumpka, a bookkeeper and a retired teacher, who invested $800,000 with TS Capital. The other victims include a married couple from Auburn, who transferred over $100,000 from their retirement accounts to invest with TS Capital.
After more than a year of fighting the lawsuit, Tuberville settled the case by paying a secret amount. All the parties involved signed non-disclosure agreements that prohibit them from speaking about the fraud allegations.
The Sessions campaign claims that it appears that none of the victims were made whole. "Meanwhile, Tuberville filmed videos for ESPN, bragging about his house on the white, sandy beaches of Florida," the Sessions campaign said in a parting shot.
Tuberville and Sessions are running in the Republican primary runoff on July 14. The winner will then face Jones in the Nov. 3 general election. Tuberville had the most votes in the March 3 Republican primary and has led Sessions in polling throughout the runoff race.