Barry Moore is optimistic Trump will calm the riots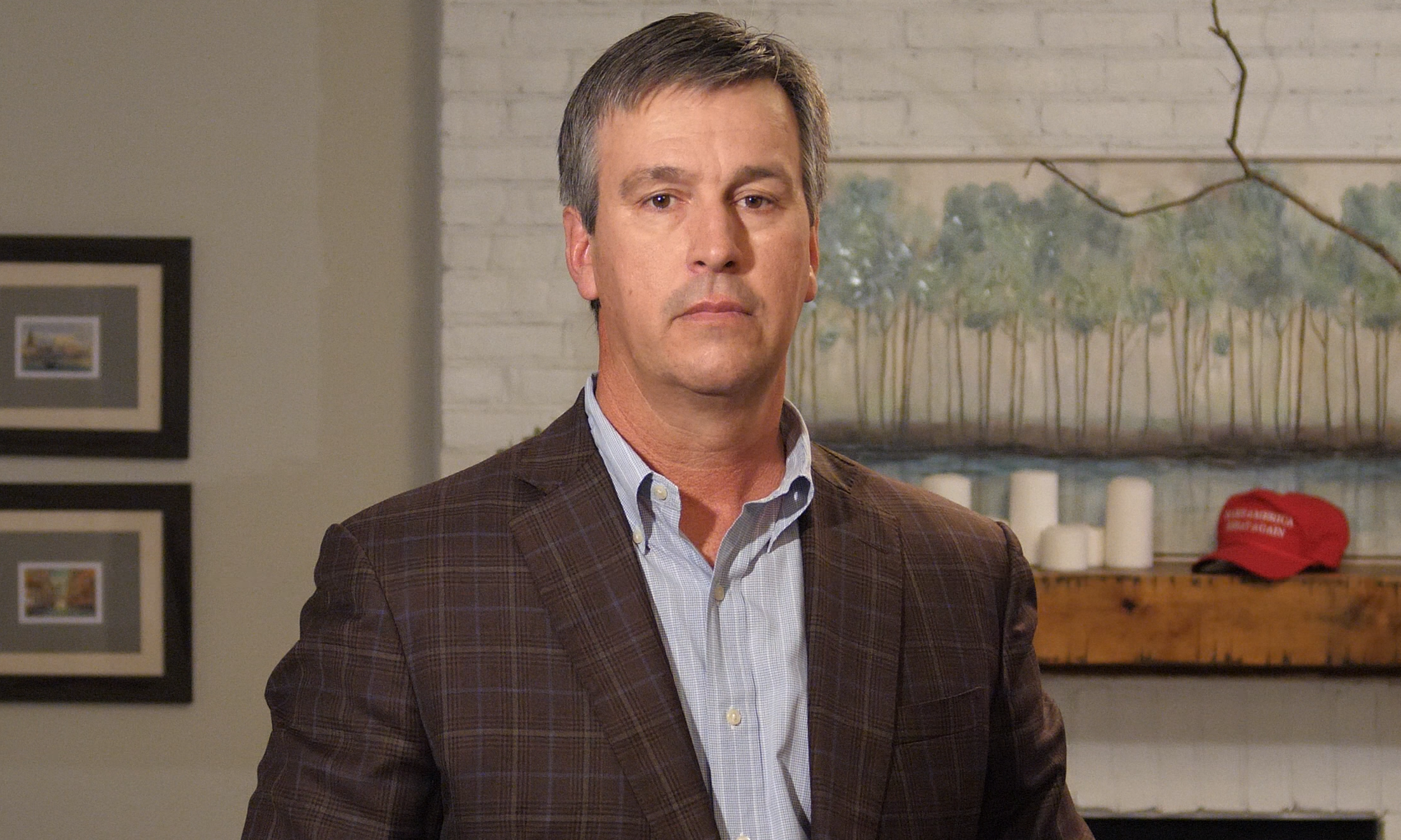 Monday, Second Congressional candidate former State Representative Barry Moore (R-Enterprise) responded to President Donald J. Trump's (R) strong statement invoking the 1807 Insurrection Act and mobilizing of federal military forces for possible use against the rioters that have struck dozens of cities over the last several days, including Birmingham on Sunday night.
"The President is absolutely right in saying we cannot allow the voices of peaceful protestors to be drowned out by an angry mob," former Rep. Moore said in a statement. "He's also right to defend the peace-loving citizens, many of them residents of poor communities, who are the main victims of these mobs. We do need healing and not hatred, security not anarchy and especially justice instead of chaos. We can't have any of these while these domestic terrorists are allowed to continue their destructive acts."
"By mobilizing the civilian and military resources of the Federal government, the President is doing what other Presidents have done to protect the lives, property and rights of law-abiding citizens," Moore said. "My hope is that very little federal action will be needed as local and state governments act to protect their citizens. However, I am confident that the President will do what he said and take action if necessary."
"I'm also hopeful that the President's strong stance will help calm the riots and open the door to productive discussions and real solutions to the problems we as Americans face," Moore concluded.
Moore is running in the Republican Party primary runoff on July 14 where he will faces Dothan businessman Jeff Coleman.
"My Administration is fully committed that for George and his family, justice will be served," Pres. Trump said Monday night. "He will not have died in vain. But we cannot allow the righteous cries of peaceful protesters to be drowned out by an angry mob."
"Innocent people of have been savagely beaten, like the young man in Dallas, Texas, who was left dying on the street," the President explained. "Or the woman in upstate New York, viciously attacked by dangerous thugs. Small business owners have seen their dreams utterly destroyed. New York's Finest have been hit in the face with bricks. Brave nurses, who have battled the virus, are afraid to leave their homes. A police precinct station has been overrun. Here in the nation's capital, the Lincoln Memorial and the World War Two Memorial have been vandalized. One of our most historic churches was set ablaze. A federal officer in California, an African-American enforcement hero, was shot and killed. These are not acts of peaceful protest. These are acts of domestic terror."
President Trump announced executive actions to stop the rioting and restore safety to our cities.
First, he recommended every Governor deploy the National Guard and establish an overwhelming law enforcement presence until the violence has been quelled. If a city or state refuses to take action, then the U.S. Military will be deployed.
The President also announced decisive action to protect Washington, D.C. after rioters vandalized the World War II monument, the Lincoln Memorial, and other cherished national monuments.
"As we speak, I am dispatching thousands and thousands of heavily armed soldiers, military personnel, and law enforcement officers to stop the rioting, looting, vandalism, assaults, and the wanton destruction of property," the President explained. "Every rioter and instigator will be prosecuted to the fullest extent of the law. Organizers of violence and terror will face lengthy and severe criminal penalties. I take these actions today with firm resolve, and with a true and passionate love for our country. By far our greatest days lie ahead."
Second Congressional District incumbent Martha Roby (R-Montgomery) is retiring from Congress at the end of the year.
Sen. Doug Jones won't support SCOTUS nominee before Nov. 3 election
"Certainly, power grabs are not uncommon in our political system, but few are accompanied by such blatant hypocrisy as we are witnessing now," Jones said.
Sen. Doug Jones, D-Alabama, on Friday said he would not support any nominee to the U.S. Supreme Court before the outcome of the Nov. 3 election is determined. 
Speaking during a livestreamed briefing, Jones said that while Republicans appear to have enough votes to replace the late Justice Ruth Bader Ginsburg, he will not be a party to denying the people a voice in the process in the election of the next president "in just under 44 days." 
President Donald Trump said Saturday that he plans to nominate Amy Coney Barrett to replace Ginsburg, who on Friday became the first woman, and first Jewish person, to lie in state at the U.S. Capitol. 
Several Republicans who voiced opposition to President Barack Obama's nomination of Judge Merrick Garland to the Supreme Court more than 10 months before the 2016 election have reversed course, and now say they support Trump nominating a selection with election day just a little more than a month away. 
"Certainly, power grabs are not uncommon in our political system, but few are accompanied by such blatant hypocrisy as we are witnessing now," Jones said. "In fact, I believe that the level and intensity of hypocrisy being displayed by Senator McConnell and the president, with regard to the rush to confirm Justice Ginsburg's successor, is unmatched in the history of our constitutional government." 
Jones said what McConnell and other Republicans should be focusing on instead is getting another round of much-needed COVID-19 aid to small businesses and people impacted by the pandemic. 
"Rather than pushing this confirmation to the top of the Senate calendar, the majority leader should turn his focus instead to protecting the lives and livelihoods of the American people. We should pass a new bipartisan COVID-19 stimulus package to give Americans and businesses the relief that they desperately need, and that economists say if required to shore up the economy now," Jones said. 
Jones expressed concern as well for what medical experts are warning could be a new spike in COVID-19 nationwide. 
"There could be an even greater urgency, if our health care professionals' warnings come to pass," Jones said. "And that is as temperature drops and people go indoors that this virus spikes, and we see another surge." 
Asked why his opponent, Tommy Tuberville, won't debate Jones, he said, "It's pretty simple. He doesn't know what he's talking about."  
"He has no clue. He is Coach Clueless," Jones said. 
Jones noted that when asked recently on his thoughts on extending the John R. Lewis Voting Rights Act of 2020, Tuberville stumbled through an answer that indicated he wasn't sure what the Voting Rights Act was.
"He had no earthly idea," Jones said. 
Jones said Tuberville isn't going to debate him because Tuberville doesn't want to talk about issues.
"He doesn't want to talk about a plan. His plan is simply this: Whatever Donald Trump says, I'm good," Jones said, "and if Donald Trump says or does something that is not good, it's crickets coming from Coach Tuberville." 
Jones noted that after multiple news outlets, including Fox News, confirmed reporting that Trump had said disparaging things about veterans who died in combat, Tuberville has not spoken out against Trump's comments. 
Jennifer Griffin, senior national security correspondent for Fox News, reported that she has spoken to senior U.S. officials who backed up reporting by The Atlantic, and said Trump said of the Vietnam War "anyone who went was a sucker." 
"He has not said a thing about what was confirmed by Fox News about the president's comment," Jones said of Tuberville. "That's just disgraceful."