Sessions: Looting will continue until arrests are made, lawbreakers are jailed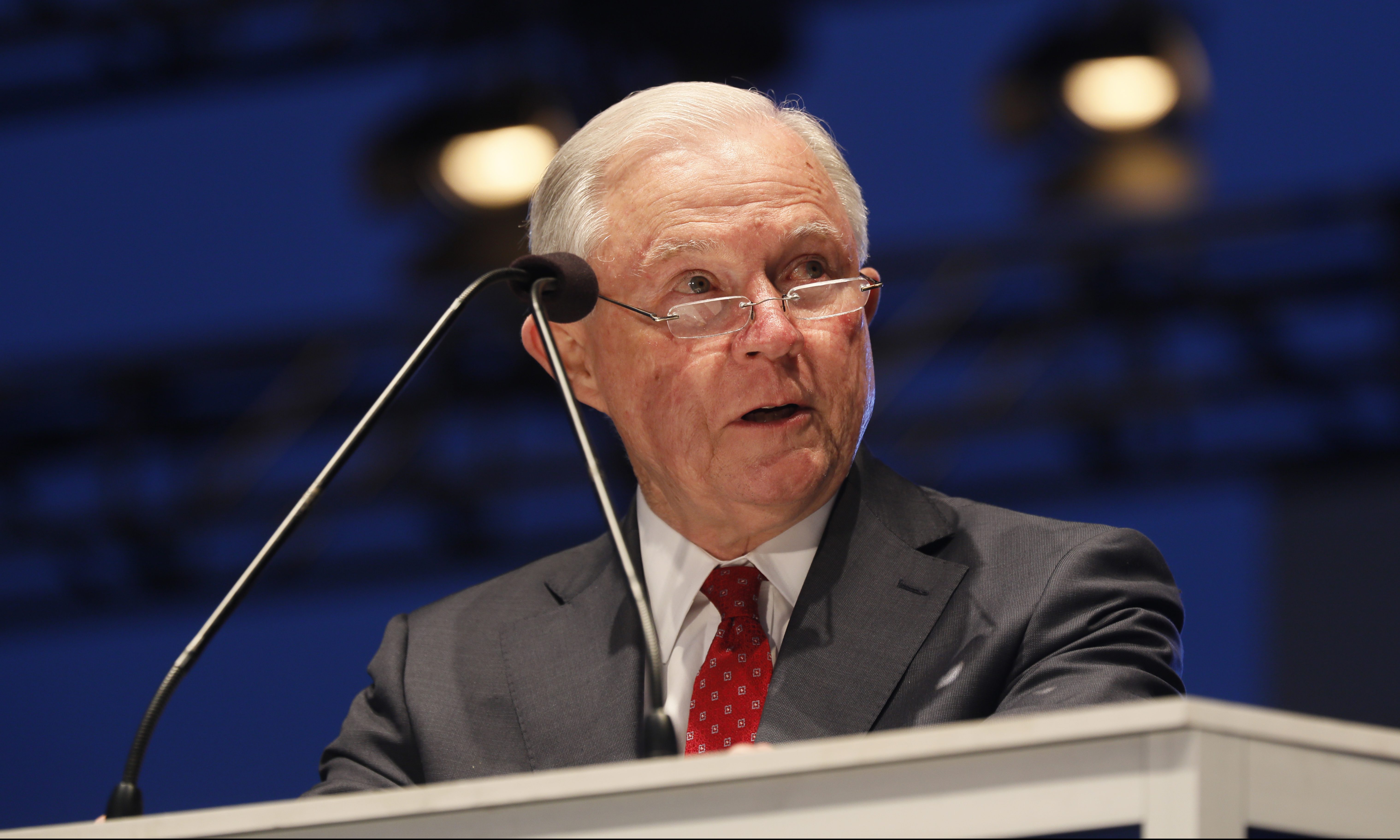 Monday morning, former Attorney General and U.S. Senate candidate Jeff Sessions (R) called on Alabama Governor Kay Ivey (R) to call out the National Guard and for Birmingham Mayor Randall Woodfin to impose a curfew on the troubled city.
"The surge of destruction and violence we witnessed last night in the great city of Birmingham must not be allowed to continue," Sen. Sessions said in a statement. "All over the country we have seen the results of "politically correct" and completely ineffective leadership. What began as peaceful protests has been seized and distorted by Antifa, far-left radicals, and criminal thugs who are intent only on destruction and anarchy. We must not simply withdraw or pull back and watch as rioters and terrorists destroy personal property, vandalize, burn, and commit acts of violence."
"A curfew is now essential," Sessions said. "We cannot allow our law enforcement personnel to be outnumbered by those who seek to sow violence. Every asset must be brought to bear to support Birmingham's government and law enforcement. The Governor should mobilize sufficient numbers of our National Guard, so that our police are supported and order is restored."
"While we fully support the constitutional right to peaceful protest, a great city must defend the rule of law, with no exceptions," Sessions said. "We must not allow criminal mobs to roam from block to block, looting and destroying as they go. This will not stop until arrests are made, lawbreakers are jailed, and cases against the criminals are prosecuted to the fullest extent of the law."
Later that day Mayor Woodfin agreed and imposed a night time curfew on the city. Residents and visitors to the city have been ordered to stay home between 7:00 p.m. and 6:00 a.m.
The curfew went into effect on Monday and will be in effect until further notice.
Sunday's night's lawlessness erupted following a planned protest in memory of George Floyd, who was killed by police in Minneapolis.
The mayor said that the destruction, violence, and mayhem that followed the peaceful protest was not in memory of Floyd and does not represent the values of Birmingham.
An out of control mob broke storefront windows, beat and robbed bystanders including reporters, plundered and vandalized much of the city, and battled with Birmingham police who desperately attempted to get control of the situation. Twenty-four people were arrested, 13 businesses were known to have suffered damages, and at least 14 businesses were burglarized. Police are still receiving reports of damages from residents and businessowners. A number of public buildings were damaged including the federal courthouse and the Confederate Veterans Monument in Linn Park.
"No one deserved what happened last night in this city, we call home, Birmingham,'' Mayor Woodfin said. "Birmingham, this is not us. This is not who we are. This is not how we taught the world how to protest.' Violence, looting and chaos is not the road to reform, and anybody who is doing the looting, … breaking things just because,… you're on a different agenda that the City of Birmingham will not tolerate.'
Governor Ivey has authorized the Alabama National Guard activate up to 1000 troops to help protect the state's embattled cities if the need should arise.
"I have given authorization to Adjutant General Sheryl Gordon to be on standby, should our local and state law enforcement need additional support," Gov. Ivey said. "The Alabama National Guard stands ready to assist when peaceful protests become violent and dangerous to our public safety. I will always support the right of the people of Alabama to peacefully lift your voices in anger and frustration. However, we will not allow our cities to become a target for those, especially from other states, who choose to use violence and destruction to make their point."
The City of Birmingham is asking for anyone with footage or information on those who damaged property or committed crimes to call CrimeStoppers at 205-254-7777.
Sessions is running in the Alabama Republican Party primary runoff on July 14 against former Auburn head football Coach Tommy Tuberville. The winner will face incumbent U.S. Senator Doug Jones (D-Alabama) in the November 3 general election.
Sessions served in the Senate from 1997 to 2017 and as U.S. Attorney General from 2017 to Nov. 2018. Sessions previously served the people of Alabama as Alabama Attorney General, Alabama Republican Party Chairman, U.S. Attorney, and Assistant U.S. Attorney. Sessions also served as a reserve officer in the U.S. Army.
Former UA president Judy Bonner endorses Jeff Sessions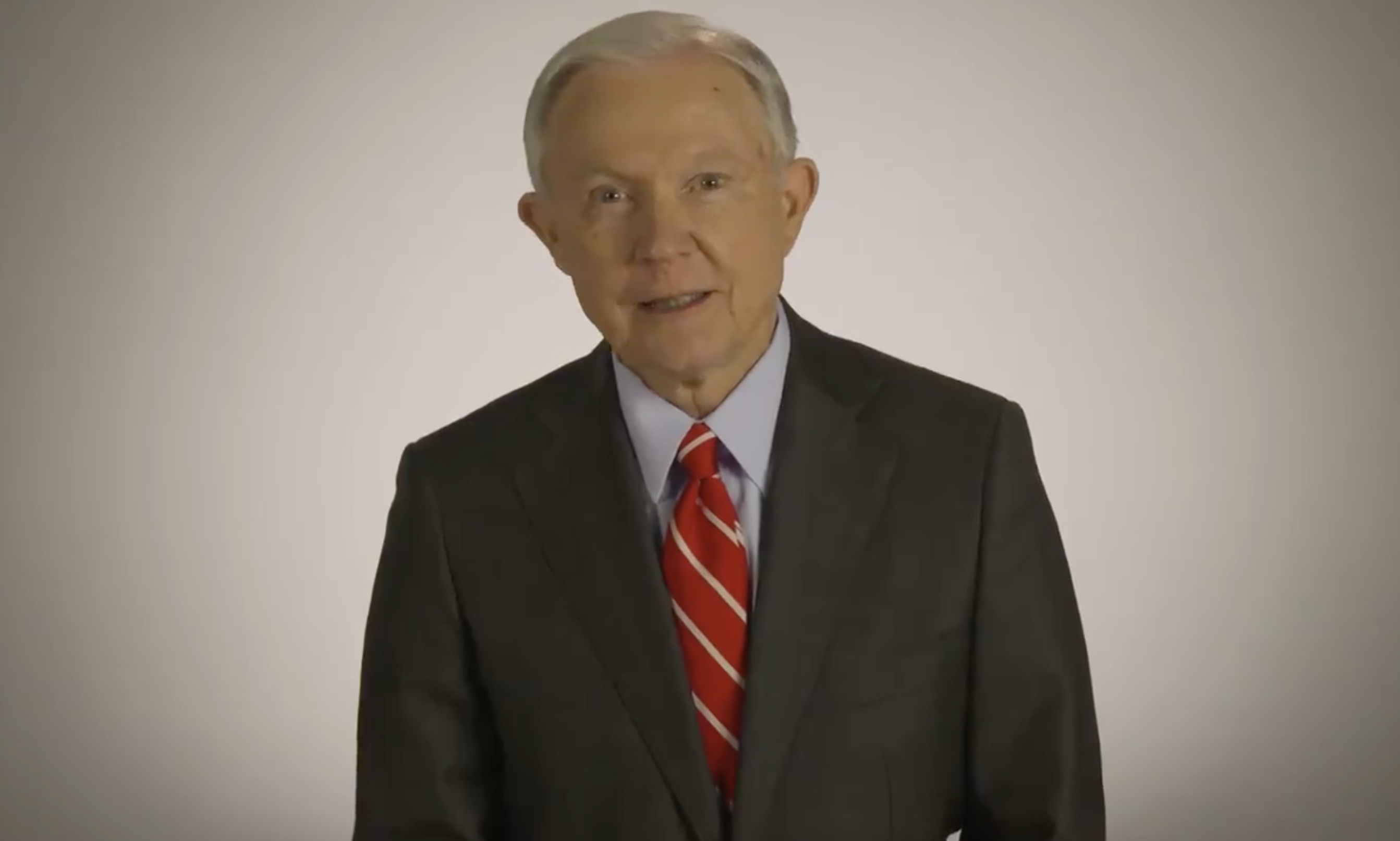 Former University of Alabama President Judy Bonner has penned a letter endorsing Jeff Sessions in the race for U.S. Senate.
"During his 20 years in the Senate, Jeff worked side-by-side with our senior senator, Richard Shelby, always fighting for Alabama values and looking after Alabamians. I'm sure Senator Shelby would agree that no finer person has ever served in the U.S. Senate than Jeff Sessions. Jeff is a man with the highest degree of integrity, character and honesty. Together, they made an impressive team for our state and can do so again," Bonner said. 
"When Hurricanes Ivan and Katrina hit Alabama in 2004 and 2005, Jeff and his wife, Mary, were literally passing water bottles out in Bayou La Batre and helping provide food and shelter to those affected throughout South Alabama. And when the Deepwater Horizon oil spill occurred in 2010, Senator Sessions, Senator Shelby and my brother, Jo, were keeping the pressure on Ken Feinberg and BP to make sure our state was compensated," Bonner said. 
"While in the Senate, Jeff visited every county – all 67 – at least once a year. Like Senator Shelby, he knows Alabama like the back of his hand. And when our people have needed their senator to help them cut through the bureaucracy at the VA, Social Security or one of the many other federal agencies, Senator Sessions and his team were always there for us. He knows how to represent Alabama in Washington – and serve all of us – because he has been a servant leader his entire life," Bonner wrote.
Bonner pointed to Sessions's ability to deliver results for Alabama immediately.
"Another important point to consider is there will come a day when Senator Shelby decides to retire. Do we want our next senior senator to have more than 20-years-experience and seniority or do we want someone who is still learning his way around the Capitol?" Bonner asked. 
Bonner concluded her letter with this note about Jeff Sessions:
"He is Alabama through and through. I hope you will consider giving him your support and trust as well. He has never let Alabama down and he never will."