State files lawsuit against Birmingham for removing Confederate monument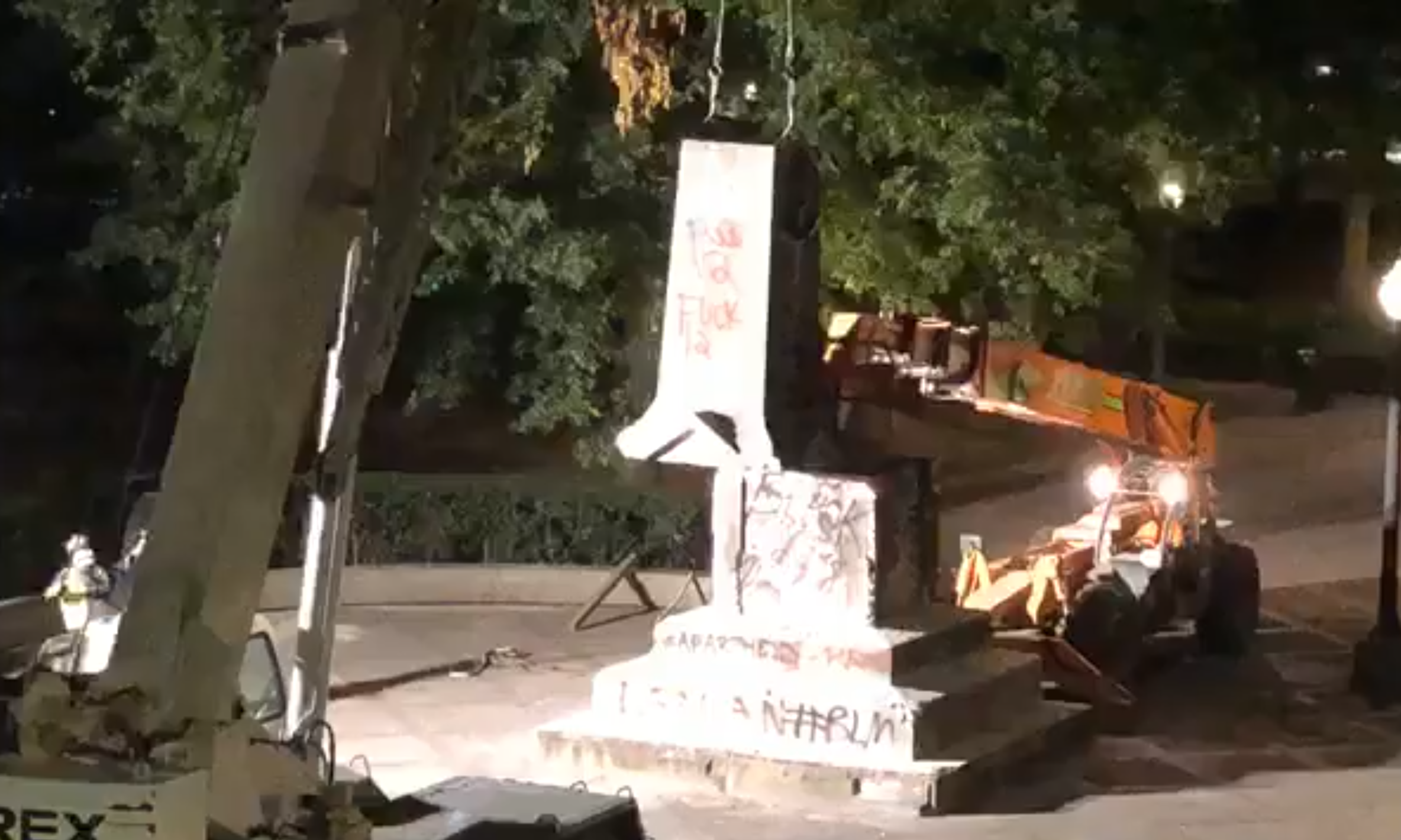 Alabama Attorney General Steve Marshall filed a new lawsuit against the city of Birmingham Tuesday for removing a Confederate monument in Linn Park.
Local officials in Alabama's largest city, which has a majority black population, removed a 115-year-old Confederate Soldiers and Sailors monument in the city's Linn Park after protestors and demonstrators vandalized it Sunday.
Birmingham Mayor Randall Woodfin ordered the monument removed during the waning hours of Jefferson Davis day Monday, a state holiday honoring the Confederate leader.
"This action is a very, very powerful symbol of our city's desire to move beyond the pain of the past and uniting into the future," Woodfin said Tuesday, adding that the city would not disclose the monument's new location due to security concerns and to protect it from further vandalism.
The city paid $1 to remove the monument, Woodfin said, adding that the city council would need to vote on whether to accept public donations to pay off any fines imposed by the state for removing the monument.
One public fundraiser has raised more than $60,000 in a day to support the city in removing the monument.
The monument has been at the center of a years-long legal battle between Alabama's majority-white, GOP-led Legislature and predominately black local officials in Birmingham.
Marshall filing the lawsuit seeking the $25,000 fine, if imposed, would effectively end the legal showdown over the monument.
"In balancing between the costs of civil unrest versus the costs of a civil fine, I think most would agree with me: the city should pay the cost of that civil fine to make sure that there is not any more unrest in our city," Woodfin said.
Marshall filed the lawsuit against Birmingham for violating the state's Memorial Preservation Act, which prohibits the removal of historic monuments including Confederate monuments.
This is the second lawsuit filed by the Alabama attorney general against the city of Birmingham over the Linn Park monument.
The lawsuit seeks additional penalties after the city lost a similar lawsuit filed by the state in 2017.
The Memorial Preservation Act was passed in 2017 by the Alabama Legislature to protect architecturally significant buildings, memorial buildings, memorial streets and monuments located on public property for 40 or more years.
The law effectively prohibited municipalities from removing Confederate monuments.
"The State of Alabama first filed suit against the City of Birmingham in 2017 after the City erected barriers around the monument in Linn Park. In November 2019, the Alabama Supreme Court sided with the State and determined that the City of Birmingham had violated the law and was subject to the Act's penalties. However, the Court held that any violation of the Act was punishable only by a one-time fine of $25,000 per violation," Marshall said in a statement.
Woodfin, amid nationwide protests, demonstrations and unrest over the killing of George Floyd by a Minneapolis police officer, said he was willing to pay the fine to remove the monument, directing city workers to remove it Monday evening.
Legislation was filed in the 2020 session that would have amended the penalties provision of the act in response to the court's ruling, but that legislation failed to become law.
"On Monday, I advised Mayor Woodfin that the removal of the 115-year-old Confederate Soldiers and Sailors monument in Birmingham's Linn Park would violate the law and that I would fulfill my duty to enforce it," Marshall said.
Concerns mount over lack of detailed plans for opening schools
"We can no longer act as if we are operating under normal conditions. We are faced with an abnormal situation that none of us has seen before," Alabama Senate Minority Leader Bobby Singleton said.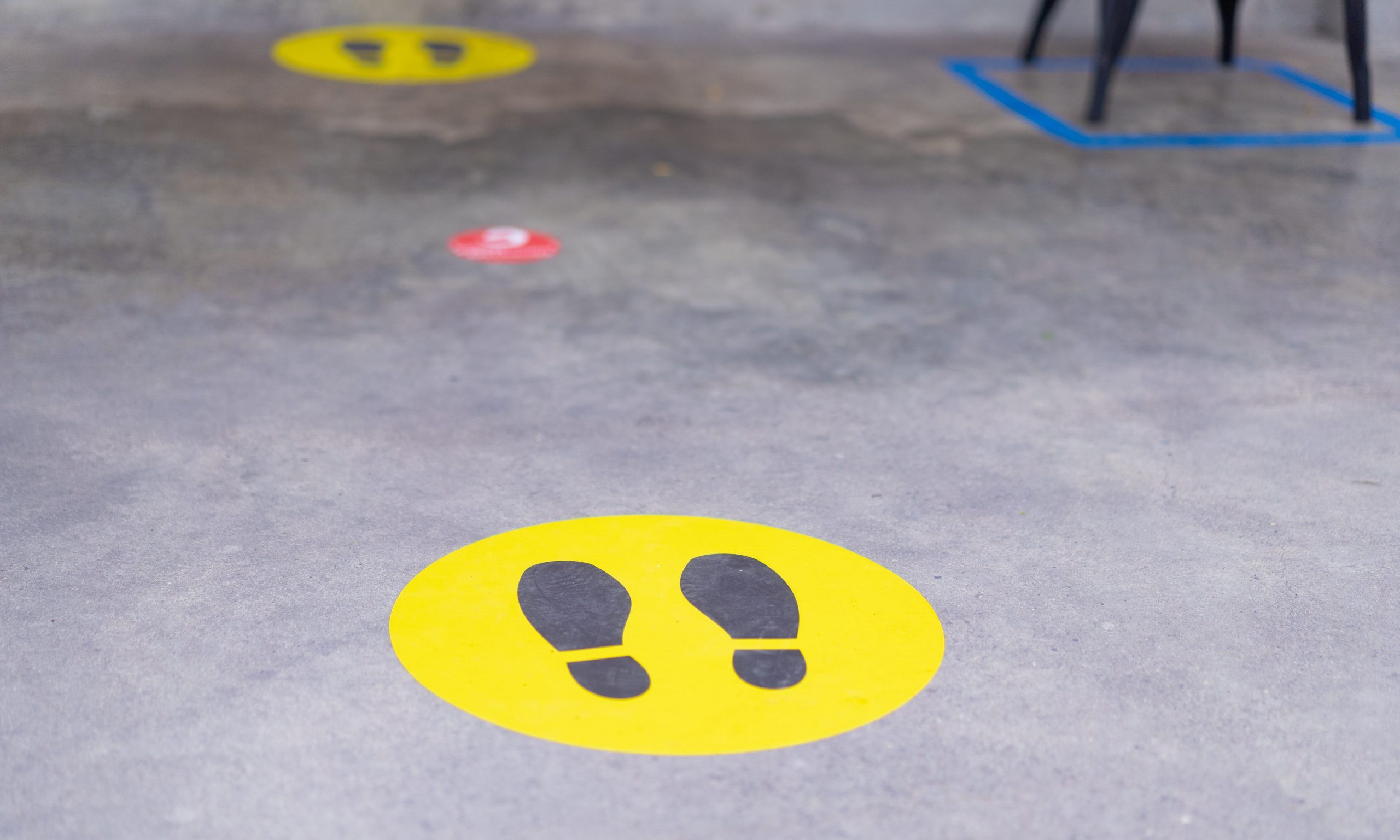 An Alabama teachers union and Senate Minority Leader Bobby Singleton, D-Greensboro, expressed concern Tuesday over what they say are a lack of plans for how to safely open Alabama schools while COVID-19 cases continue to rise. 
Richard Franklin, president of the Birmingham Federation of Teachers, in a statement Tuesday said that he was extremely frustrated when Alabama's superintendent of education, Dr. Eric Mackey, revealed the Alabama Roadmap to Reopening Schools plan. 
"It was vague, left everything up to local school systems, and offered no extra resources to achieve the safe reopening that we all desire," Franklin said. "Simply directing district officials to follow generic CDC (Centers for Disease Control) recommendations, without customizing requirements for the realities of our school settings, is insufficient for a safe statewide reopening." 
Franklin said public schools should have the same protocols and physical barriers that are in place in doctor offices, banks, grocery stores and other public locations to keep the customers and patients safe. 
"After all, you do not go to any of those locations for 8 hours a day, five days a week, like our students and staff do in our public schools," Franklin said. 
The Birmingham Federation of Teachers recently conducted a survey of 1,750 public school employees statewide to learn their concerns about returning to school.  
Among the findings were: 
60 percent say that their district's leadership team is not including educators in their conversations about district led virtual education and the upcoming 20-21 school year. 

72 percent do not feel safe at all returning to their buildings

59 percent said that mandatory masks, social distancing, daily classroom sanitizing, frequent hand wash breaks, and smaller class sizes would not alleviate their fears enough to feel safe returning to work.

When given a choice between face to face, blended (face to face and district led virtual) or complete virtual learning 54 percent said complete district led virtual learning, 9 percent said face to face.

66 percent of the respondents felt prepared, or somewhat prepared, for district led virtual learning.

96 percent are worried, or somewhat worried, about the impact of the Coronavirus on their own health.
Franklin said the teachers union looks forward to returning to school buildings "but local districts cannot, on their own, provide truly safe learning environments at this time." 
"That is why, currently, Birmingham AFT cannot support face to face teaching. We feel strongly that the numbers of new cases need to be trending downwards before we can even start to consider it," Franklin said. 
Earlier on Tuesday, the Democratic minority leader and Republican State Sens. John McClendon and Jabo Waggoner presented a plan to help safely reopen schools to the State Board of Education. Singleton in a statement later in the day said he and the other senators are very concerned over what might happen if schools reopen without adequate protections. 
"At this point, unfortunately, it seems the State Board of Education does not want the responsibility of presenting a plan that shows leadership at the state level by continuing to push its 'Roadmap to Reopening Schools,' which does not mandate screening, testing, or isolation rooms for children," Singleton said in the statement. 
The senators developed  their plan with help from the Alabama Nurses Association, teachers, superintendents and parents, according to the release. 
"We can no longer act as if we are operating under normal conditions. We are faced with an abnormal situation that none of us has seen before. We cannot minimize the risk, at the expense of our children, employees, and their families," Singleton said. "For many of our communities, this will be the first time that we will be allowing a crowd of more than 20 people to gather in one location. We have to take more precautions than the current 'Roadmap' suggests." 
"I'm concerned about all of our children, not just the children in my district. All of our children must be our priority," Singleton said. "While we have $1.8 billion in federal funds, we have a once-in-a-lifetime opportunity to make sure that we create and implement an equitable plan for the entire state. Therefore, there is no need to waste time worrying about funding; the funding is there."