Police in Huntsville deployed tear gas and fired rubber bullets at peaceful protesters and demonstrators chanting "I can't breathe" in downtown Huntsville Wednesday evening, injuring several people, including a small child.
Video from the scene shows demonstrators at the aftermath of an Alabama NAACP rally peppered with rubber bullets and tear gas as law enforcement helicopters hovered overhead.
One reporter on the ground described it as a "war zone."
State Rep. Anthony Daniels, D-Huntsville, the minority leader in the Alabama House, said the scene was reminiscent of Bloody Sunday in Selma as at least 35 state troopers were called in to forcefully disperse a peaceful crowd.
"Unnecessarily Using Force Against Peaceful Protesters in Downtown Hunstville," Daniels said on his Facebook page. "Who called the State Troopers? I am so disappointed in our local and county leadership. This is not Bloody Sunday. Why the hell were the State Troopers called."
In an interview with APR Wednesday evening, Daniels said it was very disappointing that it got to this point and he is demanding answers from local and state officials about why such a show of force and violence on the part of law enforcement was necessary.
"Thirty-five state troopers," Daniels said. "This is the type of presence that was at Bloody Sunday."
Daniels said there were several thousand people present at the formal demonstration, and several hundred stayed after the permit expired, but none of it appeared violent or disruptive.
"Peaceful protesters and concerned citizens — where there is no evidence of any type of disruption, in my mind," Daniels said. "I don't understand why local, county and state law enforcement — to the sum of 35 state troopers being present with full gear. It's just ridiculous to me and very disappointing. I'm waiting for answers."
The Alabama Law Enforcement Agency said State Troopers did not participate in deploying tear gas or use other such means to disperse crowds. They were only present to assist, the agency said. *Correction: This article previously stated that State Troopers joined Huntsville police and Madison County Sheriff's Deputies in deploying tear gas and rubber bullets. The Alabama Law Enforcement Agency says State Troopers were only present as backup support and did not fire tear gas or other dispersants.
"Huntsville is one of several Alabama cities this week requesting support from ALEA. The agency has assigned ALEA Troopers to serve as backup during protests, but they have not participated in deploying tear gas or using other such means to disperse crowds. Details are law-enforcement sensitive and not available," an ALEA spokesperson said in a statement.
Daniels and another state representative spoke at the rally earlier in the evening. He said he wondered if there was a threat posed or intelligence, which would be the only justification for such a deployment of force, and, if so, why he wasn't notified.
"It leads me to believe that it was an effort to justify the actual number of law enforcement there," Daniels said. "It looks to me like they were looking to justify the number of law enforcement that was there."
Audio dispersement attempt. pic.twitter.com/Yv1SaBcvLZ

— Ian Hoppe (@IanHoppe) June 4, 2020
Police began clearing the courthouse square in downtown Huntsville, where a Confederate memorial stands, after 8 p.m. Wednesday, according to AL.com. A protest permit expired at 6:30 p.m., leading armed riot police to disperse the crowd with pepper gas and rubber bullets.
The first sign of any offensive action by protesters came after police deployed smoke and after trooper cars sped through the area. The protesters threw water bottles at state trooper cars.
Pretty shocking scene of what appears to be peaceful protesters shot at by police with rubber bullets and sprayed with tear gas. pic.twitter.com/2RF0NgN752

— Chip Brownlee (@ByChipBrownlee) June 4, 2020
Protesters moved to Big Spring Park near Huntsville's Von Braun Center before they were again dosed with a "heavy" dose of tear gas, which carried across to a media staging area and obscured a Marriott hotel in smoke.
AL.com's Paul Gattis and Ian Hoppe report that a small child — less than four years old — was caught in the tear gas and began screaming.
A small girl, maybe three years old , was just enveloped in a cloud of tear gas. She screamed while her dad ran away with her.

— Ian Hoppe (@IanHoppe) June 4, 2020
Huntsville police said there had been no property damage or violence during the protest.
Lt. Michael Johnson with the Huntsville Police Department told Huntsville's WHNT that the police department ended what they thought was "a pretty peaceful protest."
"Once that permit expired, we still waited a good amount of time," Johnson said.
It appears law enforcement waited about an hour before beginning attempts to disperse the demonstrators with forceful means like tear gas and rubber bullets.
"It started to get a little hostile. A couple of things were thrown at us," Johnson said. "The verbiage, some of the threats, the hostility, blocking the road — we just cannot have that."
Johnson said police were not "going to roll the dice" to see if the protest turned out to be violent.
"We're not going to let this city go through what other cities go through," Johnson said, justifying using a "chemical agent" on peaceful protesters.
Before riot police sprayed them with tear gas and rubber bullets, protesters chanted "we are peaceful."
Daniels said people concerned about police brutality and what he called an inappropriate use of force Wednesday should show up at the ballot box and demand answers.
Alabama reports record rise in COVID-19 deaths
At least 129 deaths have been reported in the last week, the most in any seven-day period since the state's first confirmed death in late March.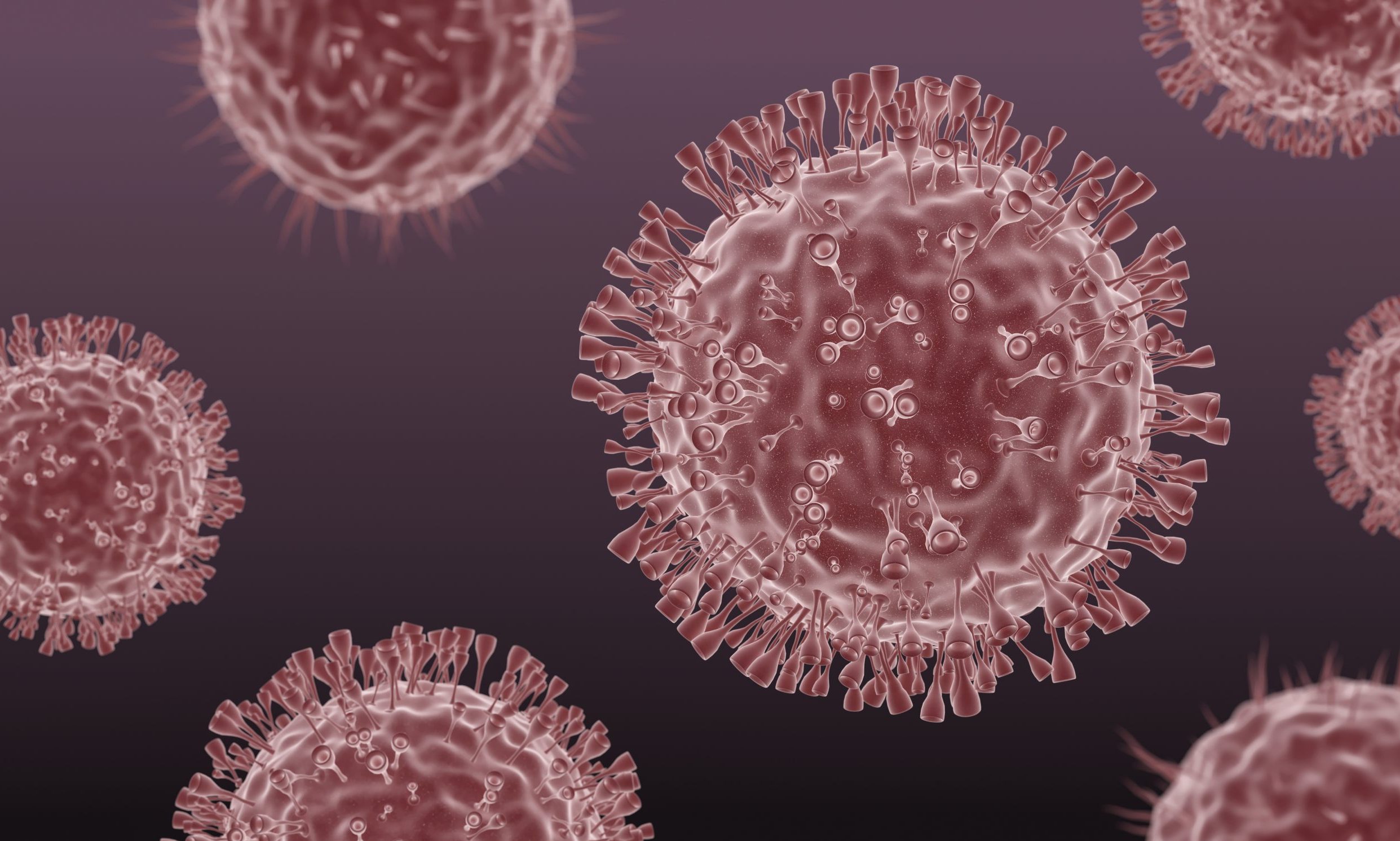 Alabama's death toll from COVID-19 rose by 40 on Tuesday, the largest single-day increase in reported deaths since the onset of the pandemic, coming weeks after the state began to see a rise in cases that every day reaches new highs.
As of Tuesday, at least 1,136 people in Alabama have died from COVID-19. While deaths had largely plateaued since early May, death from COVID-19 typically occurs weeks after onset of symptoms, and public health experts worry that deaths will eventually rise as cases rose several weeks. It may take even longer for deaths to be reported in statewide data.
At least 129 deaths have been reported in the last week, the most in any seven-day period since the state's first confirmed death in late March. At least 210 have come in the last two weeks — the most of any 14-day period.
Because deaths most often come weeks after infection — and because death data is even more delayed — the true toll from the state's current surge in cases may not be seen for several more weeks.
Dr. Don Williamson, president of the Alabama Hospital Association and a former state health officer, told reporters during a press conference hosted by U.S. Sen. Doug Jones, D-Alabama, on Monday that about 13 percent of the state's intensive care beds were available, or 211 beds.
"We can stretch that. We can take care of patients in other critical care areas, but as a measure of the impact of COVID, as that ICU bed availability goes down, it just tells us that our system is becoming increasingly stressed," Williamson said.
Williamson said he's concerned about continued surges in new coronavirus cases and hospitalizations, especially as schools soon begin to reopen and the regular flu season approaches, when hospitals regularly fill with flu patients even during a normal year.
"That's the scenario where I become extremely concerned about system wide capacity," Williamson said, noting that hospitals could be doubly strained by both COVID-19 and the flu.
Alabama on Tuesday added 1,673 new COVID-19 cases, and on Tuesday the total number of current hospitalizations of coronavirus patients again reached another all-time high. COVID-19 hospitalizations have increased more than 61 percent since July 1.
The seven-day average statewide positivity rate Tuesday was 16.58 percent, the highest since the start of the pandemic, taking into account incomplete testing data in April that threw off figures.
"Every single life, it does matter. Every single life is important, and is an absolute tragedy. Just to hear these statistics is alarming," Jones said during the Monday press conference.
"What I'm extremely concerned about is if we find ourselves with 1,500 to 2,000 people hospitalized with COVID by the middle to end of this month, and we're having 1,500 to 2,000 new cases diagnosed a day, as we approach the gathering of children together in August, in K 12, and in our colleges, I think we set ourselves up for what could be a potential disaster, in terms of new infections and new demand on hospitals," Williamson said.
Asked by APR if he believes a statewide face mask order would help stem the continued surge in new COVID-19 cases and hospitalizations, Williamson said yes, especially if a statewide order is coupled with local mask orders.
"I do think that now a statewide ordinance, and the association thinks that a statewide ordinance, added to the existing local ordinances will give us our best chance," Williamson said. "Because in communities that may not be under a local ordinance, that doesn't mean we don't have virus being transmitted."
Williamson said a statewide mask ordinance would also give business owners some cover, and the ability to tell customers that the order to wear a mask is statewide.
Despite surging COVID-19 cases and hospitalizations across Alabama and in many other states, an extra $600-per-week in unemployment compensation through the Federal Pandemic Unemployment Compensation program is expected to expire July 26.
Asked by APR whether the extra aid could be extended, Jones said it's possible, but encouraged the public to get back to work safely, because unemployment benefits will eventually end.
"We may see some type of extension, but we're seeing pushback from Senator McConnell and the administration on extending unemployment benefits," Jones said. "I'll have to see how that goes. I do think, in my view, we need to kind of stair step this down a little bit."
APR also asked both Jones and Williamson to speak on concerns about the reopening of schools while the state continues to see surging new cases and hospitalizations.
"Everyone is concerned about that," Jones said, adding that a bill is pending that would provide more money for local school systems to prepare and help keep students, teachers and families safe.
"We've got to get more resources for schools to open safely too — whether it is masks for kids, whether it is more testing, whether it is reconfiguring school space," Jones said.
What troubles Jones, he said, is that the reopening of schools is beginning to become a political issue, just as the wearing of masks has become a political issue.
The White House and President Donald Trump have publicly called for all schools to reopen, and Education Secretary Betsy Devos on Monday threatened to withhold federal funding to schools that decided not to reopen.
"One thing that is troubling me so much right now is that it seems that opening schools back up has become a political issue, and not an education or health issue. … We can't let that happen folks," Jones said. "This is about our children. It's about our families. It's about our teachers who are going to be there every day,  and we've got to try to find that balance."
Williamson said he is concerned about the possibility of spiking cases once schools reopen, and that comparison some have made recently of the safe reopening of schools in some European countries isn't applicable to the U.S., where cases continue to surge.
"My concern is if we find ourselves in a situation where we still have significant ongoing viral transmission, and we aren't able to maintain six feet of social distance in the classroom, are we going to have those same sorts of results," Williamson said of the reopenings in Europe. "And I don't know the answer to that. I worry about it."
Jones discussed legislation he and a bipartisan group of other Senators filed, called the Reopen Schools Safely Act, which would cover the costs of protecting students and educators from COVID-19. He hopes it will be included in the next packages of COVID-19 legislation.
"Anything we could do to get schools open safely and that local school systems feel appropriate," Jones said.
Williamson encouraged the public to wear masks in public, and to practice social distancing to help ease the surge in cases, and try and stave off what he fears could become dangerously stressed hospital systems. "I think we have a very, very short window to get this under control," he said.