Moody police officer shot and killed in the line of duty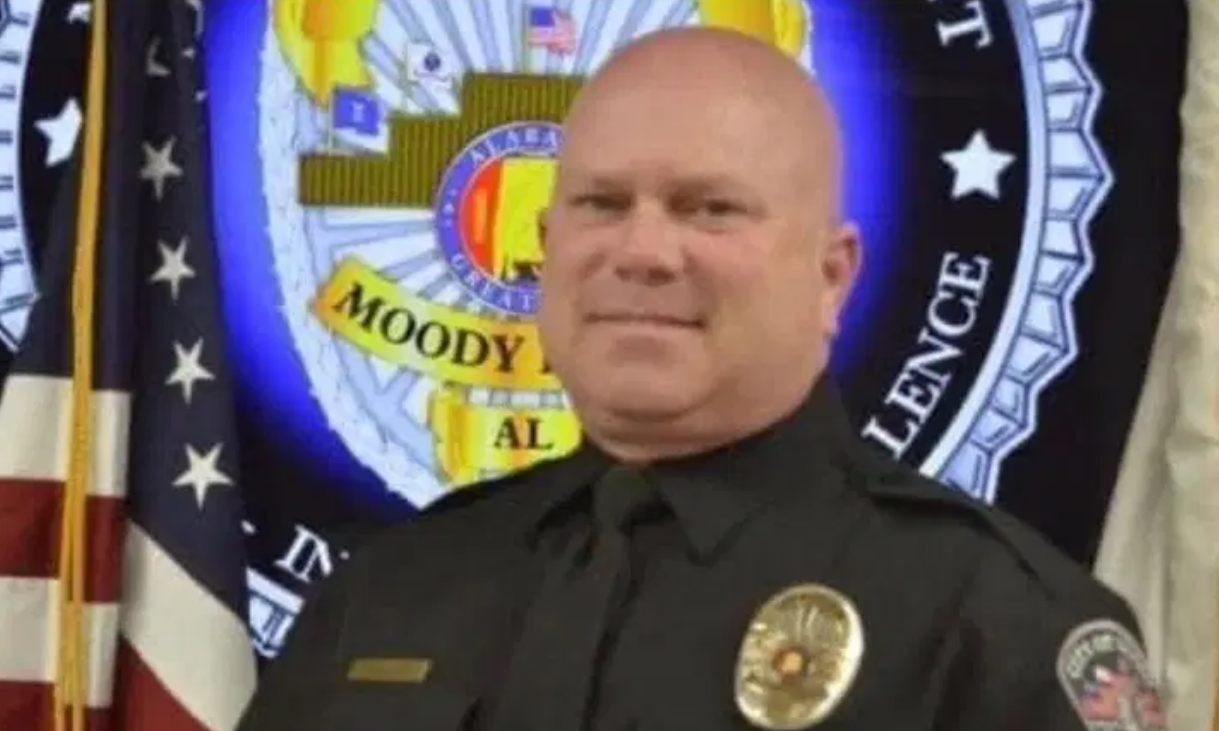 Moody Police Sergeant Stephen Williams was shot and killed Tuesday in the line of duty at the Super 8 Motel on Highway 411, multiple news outlets have reported.
Alabama Gov. Kay Ivey issued a statement in response to the officer's death.
"I am deeply saddened to hear Sergeant Stephen Williams was killed in the line of duty last night," Ivey said. "He served the Moody Police Department with distinction and had a long, honorable career in law enforcement. In the end, he died a hero, fulfilling the oath he swore to do — to uphold the community he served."
"Beyond his career in law enforcement, he was a father, and now, three children are left without their dad," Ivey said. "We must not forget Sgt. Williams' ultimate sacrifice was that of his family. This senseless violence must end. Every day, brave men and women who wear the badge put their lives on the line in order to keep us safe. We are greatly indebted for his service on our behalf. I ask the people of Alabama to join me in prayer for his family, friends and his brothers in arms."
U.S. Attorney Jay Town also issued a statement.
"Moody Police Sergeant Stephen Williams' end of watch has come much too soon," Town said. "Our condolences and prayers are with his family, friends, and fellow officers. His loss is a loss for all of Alabama. This serves as yet another heartbreaking and stark reminder of the perils encountered by law enforcement each day."
Moody Police Chief Thomas Hunt said Williams made the rank of sergeant last year.
"He was awesome. He was awesome — just a good man, good person, funny to be around, won officer of the year award a couple years ago," Hunt said. "Very thorough in his paperwork, very thorough as a sergeant, good teacher and a good mentor. Lot of guys looked up to Stephen. He was a very good close friend."
Two suspects, a male and a female, are in custody.
Williams' death is being investigated by the Alabama Law Enforcement Agency and the St. Clair County Sheriffs Department.
Williams served three years with the St. Clair County town, but he had 23 previous years of service in law enforcement with Bessemer and Calera. He is survived by a wife and three children.
Williams was shot multiple times. No motive for the slaying has been released by police at this time.
Williams is the second Moody police officer killed in the line of duty. Officer Keith Turner was murdered in the line of duty by escaped Mississippi prisoner Mario Centobie in 1998. Centobie was executed for the crime.
Alabamians request more than 101,000 absentee ballots with 30 days left to apply
So far, 35,184 absentee ballots have been successfully returned for the general election.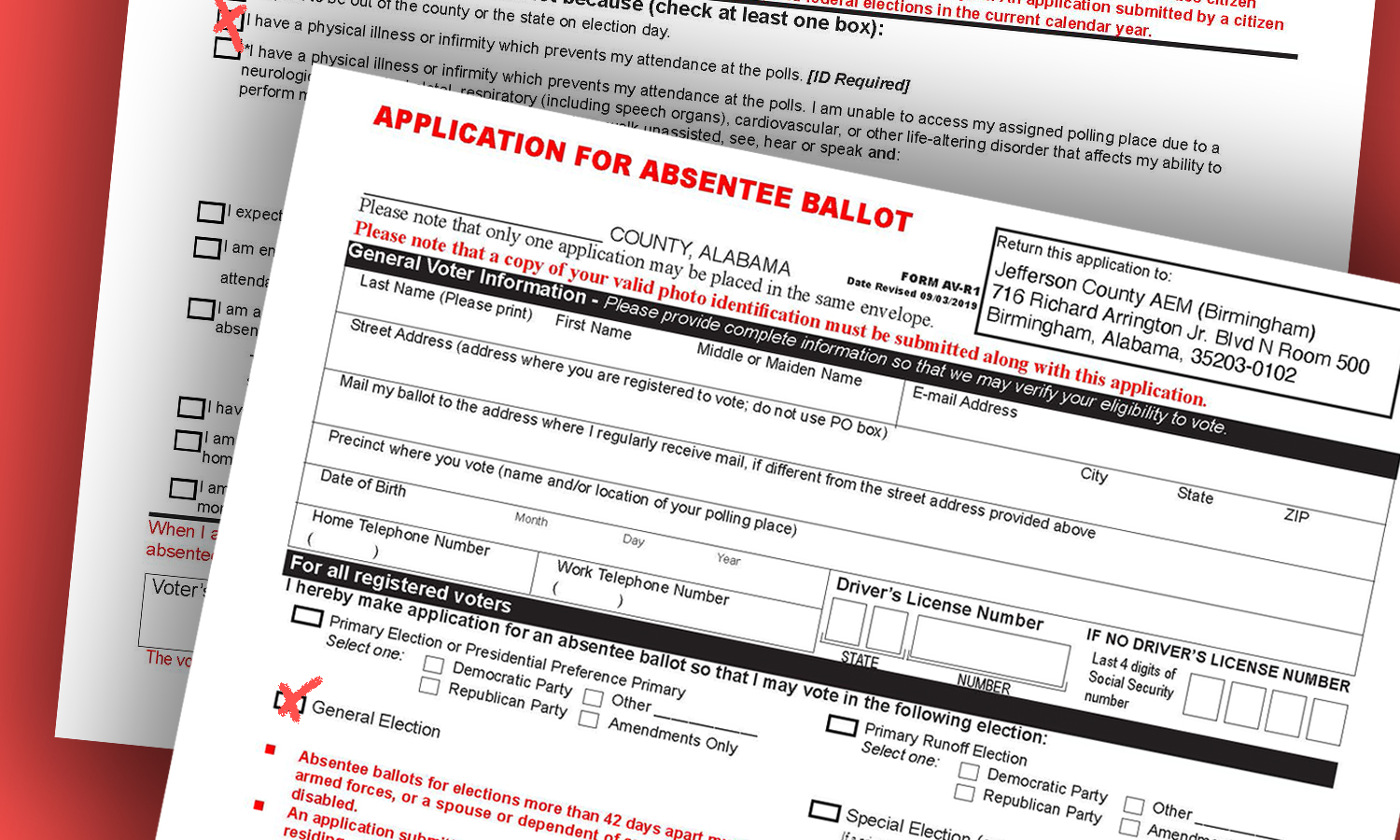 At least 101,092 absentee ballots have been requested so far in Alabama according to Secretary of State John Merrill, with just 30 days left to apply for an absentee ballot for the Nov. 3 General Election. So far, 35,184 absentee ballots have been successfully returned for the general election.
In order to protect the safety and well-being of voters, Merrill is encouraging those who are concerned about contracting or spreading the coronavirus to apply for and cast an absentee ballot.
Absentee ballot applications can be downloaded online or requested by visiting or calling your local absentee election manager's office.
Voters may also contact the Secretary of State's office at 334-242-7210 to request an absentee ballot application.
Due to the declared states of emergency, any qualified voter who determines it is impossible or unreasonable to vote at their polling place shall be eligible to check the box on the absentee ballot application that is most applicable to that individual. In the case none of the boxes are appropriate, voters can check the box which reads, "I have a physical illness or infirmity which prevents my attendance at the polls. [ID REQUIRED]"
For the Nov. 3 General Election, the deadline to register to vote is Monday, Oct. 19, the deadline to submit an absentee ballot application is Thursday, Oct. 29, the deadline to return an absentee ballot to the absentee election manager is the close of business Monday, Nov. 2, and the last day to postmark an absentee ballot is Monday, Nov. 2.
Voters who are eligible to vote pursuant to the Uniformed and Overseas Absentee Voting Act will have until Tuesday, Nov. 3 to postmark an absentee ballot.
Voters concerned about COVID-19 are encouraged to select the box on the affidavit, which accompanies the absentee ballot, which reads as follows: "I am physically incapacitated and will not be able to vote in person on election day."
Due to recently witnessed delays with the U.S. Postal Service, Merrill encourages voters interested in returning their ballot by mail to go ahead and make application for their absentee ballot. As a reminder, Merrill worked with the Legislature last year to pass Act 2019-507, allowing voters the opportunity to return their absentee ballot by commercial carrier in addition to U.S. mail.