ACLU of Alabama calls on cities to address police excessive use of force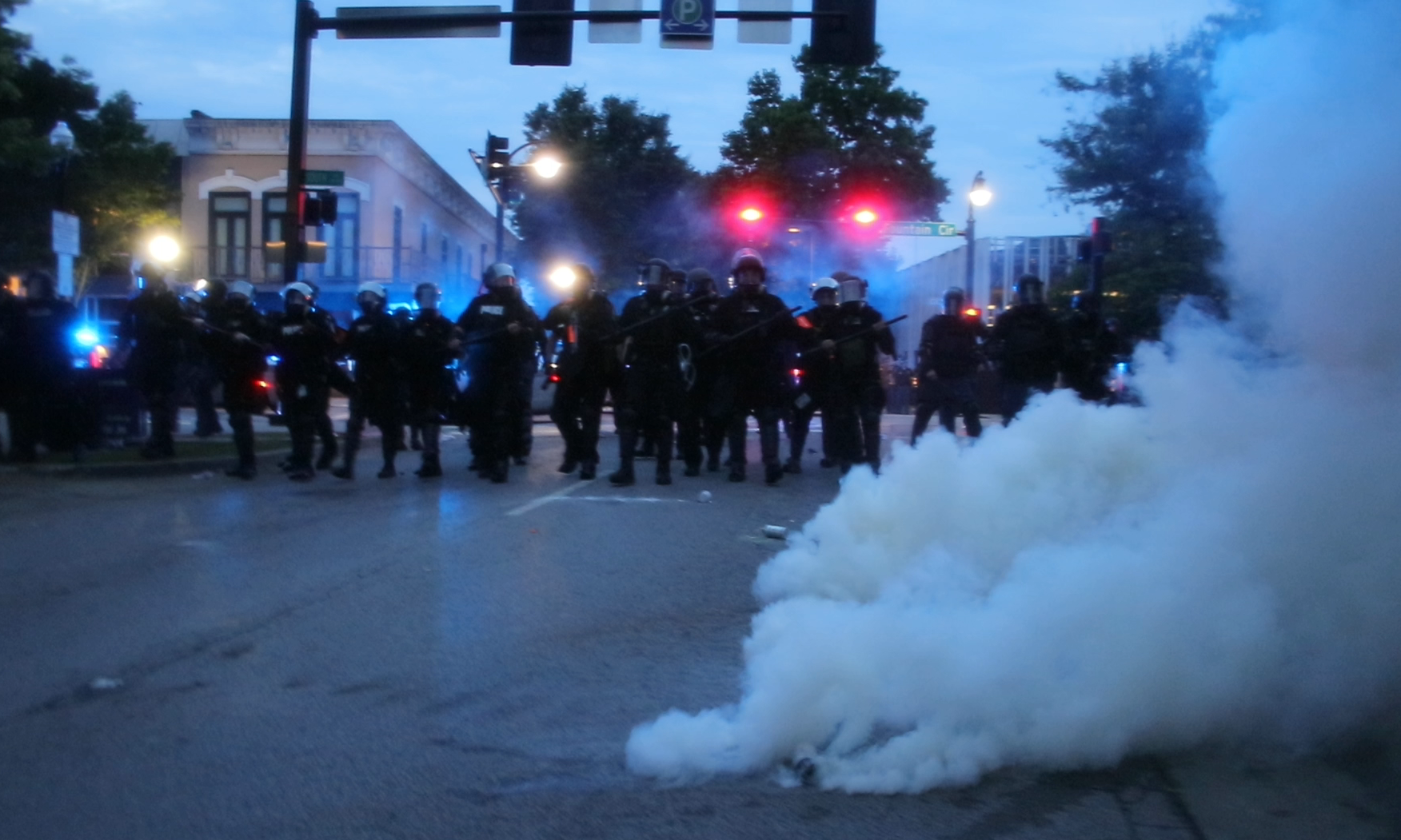 The ACLU of Alabama on Friday called on the state's mayors to address police enforcement of protests and to reimagine the role of police in the wake of the death of George Floyd and others killed by police. 
Protestors in Huntsville and Mobile have been tear gassed and shot with rubber bullets by police, and numerous journalists covering demonstrations in recent days have been unlawfully detained. 
The unrest in Alabama is mirrored in demonstrations across the country, putting a spotlight on police brutality and the sanctity of the Constitutionally-protected right to protest. 
ACLU of Alabama's full statement. 
Many Alabamians have joined the demonstrations happening across the country to protest police violence against Black people and demand justice for George Floyd, Breonna Taylor, Tony McDade, and the many other Black men, women, and children who have been killed by police. In response, we have seen police meet these demonstrations with tear gas and rubber bullets in Huntsville and Mobile, we have seen police arrest journalists in Birmingham, and we have seen the Attorney General defend and praise the actions in Huntsville.
These are police actions meant to silence our calls for justice, and we cannot move forward when the response to protesting police brutality is more police brutality.
We need accountability and leadership from our elected officials. While the First Amendment does allow for reasonable restrictions to be enacted regarding the time, place, and manner in which protests and demonstrations take place, it is important to note that just because government officials can do it does not mean that they should.
Instead, it is imperative that mayors like Randall Woodfin, Tommy Battle, and Sandy Stimpson work with their city councils and city police departments to stop the use of militarized force during these protests. Employing these tactics is a gross misuse of police force and the city resources that fund them, and it is within the power of a city council to pass an ordinance to stop it.
Cities in Alabama already spend millions of dollars on police departments, even though we have seen time and again that police have failed to keep our communities safe. Not only have they been responsible for terrorizing Black communities for decades, we are also seeing right now how easily police turn to excessive force that does much more harm. Birmingham City spent 95 million dollars in fiscal year 2019 on their police force alone, with a proposed budget of 92 million dollars for fiscal year 2020. By comparison, in fiscal year 2019 the city spent 77 million dollars on all of general government functions and 46 million on all of culture and recreation activities.
Instead of turning to police once again to enforce protest and movement restrictions, we call on city mayors across Alabama to recognize this moment as an opportunity to address the ongoing problems within their respective police departments, made very evident this week, and to stop pouring money into this abusive system. We need to fundamentally reimagine the role police play in our society, and that role has to be smaller, more circumscribed, and less funded with tax-payer dollars. This massive shift will not only reduce the misguided, harmful abuse and harassment of impacted communities by police, but also allow for the money saved to be reinvested into community-based services, resources, and alternatives to policing that are best suited to responding to actual community needs.
Meanwhile, the ACLU of Alabama is continuing to monitor these protests, and we encourage anyone participating in a protest to document as much as you can regarding police activity. You have the right to photograph or film anything in plain view, including government buildings and the police. They may order someone to cease if the filming is truly interfering with legitimate operations, but they may not confiscate or demand to view your photos or videos without a warrant. Help us collect more documentation of these protests by submitting them to [email protected]
Seventh Alabama inmate dies after testing positive for COVID-19
A seventh Alabama inmate has died after testing positive for COVID-19, and the man is the second person from the infirmary at the Staton Correctional Facility to have tested positive for the virus and subsequently died. 
Daniel Everett, 74, died Tuesday after testing positive for coronavirus at a local hospital, the Alabama Department of Corrections announced in a press release Wednesday. Everett, who had been housed in Staton's infirmary due to previous illnesses, was tested after another inmate in the infirmary, 80-year-old Robert Stewart, tested positive for the virus and died on June 14. 
Coronavirus seems to be spreading among inmates and staff at Staton prison, where, as of Tuesday, there have been 17 confirmed cases among inmates and 23 among workers. That's more confirmed cases than in any other state prison. Tutwiler prison follows closely behind at 39 confirmed cases — 10 among inmates and 29 among employees, one of whom died.  
ADOC also announced that an inmate at St. Clair Correctional Facility, one at the Julia Tutwiler Prison for Women and another at Staton prison all tested positive for COVID-19, bringing the total confirmed coronavirus cases among state inmates to 68, 43 of which remain active, according to the department. 
Of the state's approximately 22,000 inmates, 329 had been tested as of Tuesday, according to ADOC. 
In addition to the new cases among inmates, ADOC said a worker at the Easterling Correctional Facility and an employee at the Alabama Corrections Academy tested positive for COVID-19. There have been 165 confirmed cases among ADOC staff, who are asked to self-report if they receive positive test results independently. ADOC has not offered free testing to staff. 
ADOC announced last week the first death of a prison worker, an employee at Tutwiler prison, who tested positive for COVID-19. 
Despite calls by Rep. Chris England, D-Tuscaloosa, and numerous criminal justice reform groups and advocates for incarcerated people for ADOC to increase COVID-19 testing and release as many of the very sick and older inmates as possible, who are more at risk from the virus, the department has not publicly indicated plans to do so. 
ADOC Commissioner Jeff Dunn in an op-ed published in the Alabama Daily News on Monday wrote that he believes the depiction by some of prisons as petri dishes for the virus is not entirely off base, and said that "an enclosed environment housing a disproportionately unhealthy population where social distancing is virtually impossible, coupled with COVID-19's highly contagious nature and long incubation period, creates a recipe for a potential health disaster if not managed correctly."
But Dunn wrote that handling the pandemic in prisons "cannot be reduced to simple conversations about testing data or be solved through the sudden release of unrehabilitated inmates back into society." 
As the confirmed coronavirus cases and deaths continue to increase in Alabama prisons, the virus is also surging outside prison fences and across the state. 
Alabama on Monday saw a new record number of patients in hospitals with COVID-19, and the number of new cases in the state has continued to reach record highs in recent days.