Brooks named "Taxpayer's Friend" by the National Taxpayers Union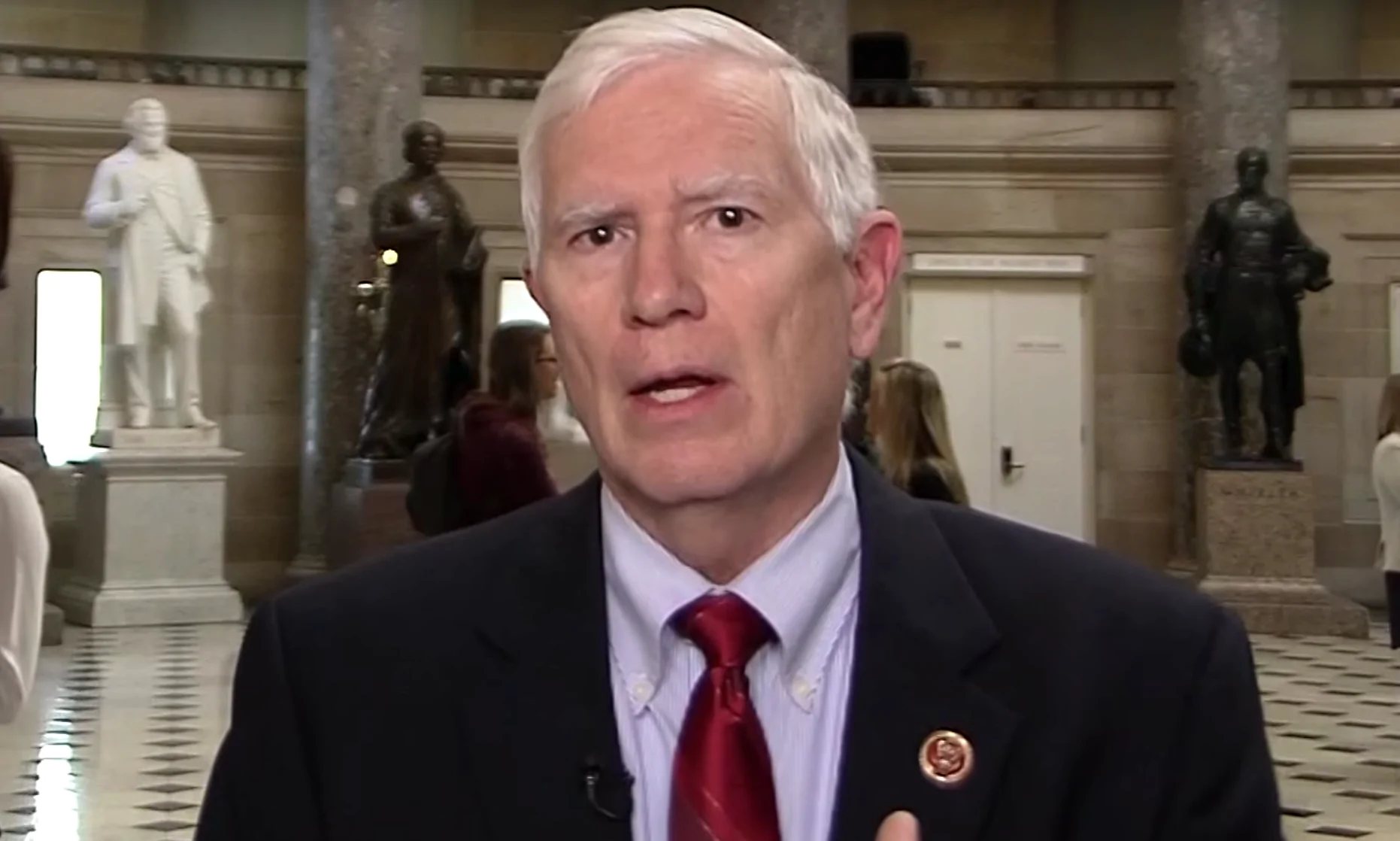 Tuesday, The National Taxpayers Union ("NTU") announced that Congressman Mo Brooks, R-Huntsville, has been named a "Taxpayer's Friend" by the National Taxpayers Union. Brooks is one of only 48 U.S. House members to be so honored. The National Taxpayers Union is America's leading grassroots, pro-taxpayer advocacy group.
"The NTU is America's preeminent nonpartisan, nonprofit grassroots advocacy organization focusing on restraining excess federal government spending and opposing higher taxes," Brooks said. "I'm honored the National Taxpayers Union evaluated my voting record and declared me as one of only 48 Congressmen (out of 435) to receive their prestigious 'Taxpayer's Friend' award for votes cast in 2019."
"America's national debt blew through $23 trillion in November, $24 trillion in April, and $25 trillion in May," Brooks warned. "In April, the federal government set a record for the largest and worst ever one month deficit of $738 billion. In 2020, things will only get worse inasmuch as the federal government will spend at least $50,000 per American household this year! That spending is financed with taxes, higher debt, or inflation causing money printing. Unfortunately, Washington Socialists are hell-bent on bankrupting America and using the ensuing crisis to morph America into a Socialist country, with all of the poverty and economic malaise and loss of freedom and liberty that that entails."
"Financial responsibility is more important now than ever," Brooks stated. "I'll continue to take pro-taxpayer stands for financial responsibility, and I'll keep voting to avoid a disastrous American insolvency and bankruptcy. I'm thankful the National Taxpayers Union is an ally in the fight."
In 2019, NTU based its comprehensive analysis on 153 U.S. House votes on bills that affect spending or require tax increases.
Congressman Brooks scored an 89 percent which is an A on NTU's scorecard. The average House Republican scored 75 percent. The average score in the Alabama House delegation was 67 percent. No Alabama House delegation member ranked higher than Congressman Brooks.
U.S. Senator Doug Jones, D-Alabama, only received a seven percent score from the NTU. Sen. Richard Shelby, R-Alabama, received a 32 percent score. Congresswoman Terri Sewell, D-Selma, received just a 6 percent rating. The NTU scored Reps. Martha Roby, R-Montgomery, 59 percent, Robert Aderholt, R-Haleyville, 60 percent, Mike Rogers, R-Saks, 74 percent, Bradly Byrne, R-Montrose, 86 percent, and Gary Palmer, R-Hoover, 89 percent.
Founded in 1969, National Taxpayers Union is the "Voice of America's Taxpayers." Their stated mission is to achieve favorable policy outcomes using the most effective pro-taxpayer team on Capitol Hill and in the states. They claim that their lobbying skills, media savvy, policy expertise, and reputation for advancing pragmatic solutions are unrivaled. NTU was the driving force behind the successful push for comprehensive tax reform in 2017. "In the years ahead, we will push back on unprincipled revenue grabs across the country, roll back unnecessary regulations, and encourage the investment, innovation, and free trade that will guarantee economic growth and promote a thriving free enterprise system. Additionally, NTU will work to cut out-of-control government spending so that tomorrow's generations won't face higher taxes or lower living standards."
Congressman Mo Brooks is in his fifth term representing Alabama's Fifth Congressional District.
Sewell votes in favor of National Apprenticeship Act
The bill would invest more than $3.5 billion to create nearly one million new apprenticeship opportunities.
Congresswoman Terri Sewell, D-Alabama, last week voted in favor of the National Apprenticeship Act, legislation to reauthorize the National Apprenticeship Act for the first time since its enactment in 1937.
The new National Apprenticeship Act will create one million new apprenticeship opportunities over the next five years. Registered apprenticeships provide workers with paid, on-the-job training, and are the nation's most successful federal workforce training program.
"As a long-time supporter of expanding registered apprenticeships, I am thrilled to support today's legislation to provide 1 million new apprenticeship opportunities over five years," Sewell said. "Our Nation is facing the worst economic downturn since the Great Depression and estimates show that more than 7 million of the pandemic's job losses will be permanent. We need bold investments like those in the National Apprenticeship Act to accelerate the economy and help get the American people back to work in stable, good-paying jobs of the future."
The bill invests more than $3.5 billion over the next five years.
The act establishes a $400 million grant program to support the expansion of apprenticeship opportunities, including pre-apprenticeships and youth apprenticeships, which will increase $100 million annually to reach $800 million by 2025.
The legislation also codifies and streamlines standards for registered apprenticeship, youth apprenticeship and pre-apprenticeship programs to make it easier for both apprentices and employers to participate in high-quality apprenticeships and codifies the Department of Labor's Office of Apprenticeship.
It directs the office to convene industry leaders, labor organizations, educators and others to expand apprenticeships into new occupations and sectors.
Supporters say the bill could yield $10.6 billion in net benefits to U.S. taxpayers in the form of increased tax revenue and decreased spending on public-assistance programs and unemployment insurance, and that nothing is more effective at breaking the cycle of poverty than a well-paying full-time job.
Sewell is about to enter her sixth term representing Alabama's 7th Congressional District.