SPLC applauds removal of Mobile Confederate monument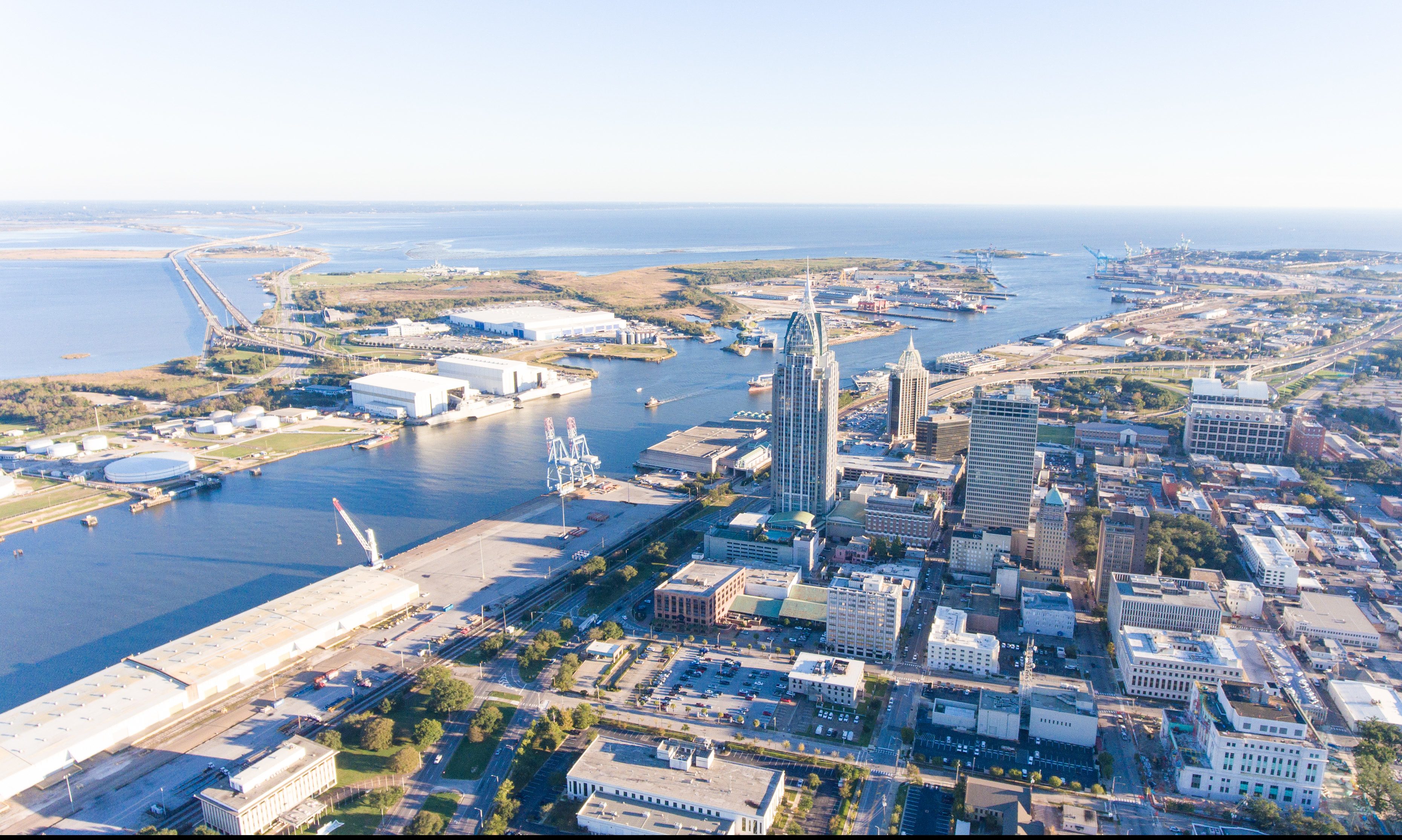 The removal of a confederate monument in Mobile is encouraging, but the state law that protects such monuments should be repealed, according to the Southern Poverty Law Center. 
The Admiral Raphael Semmes statue was removed during the early morning hours Friday at the request of Mobile Mayor Sandy Stimpson after being damaged during protests this week. 
"Moving this statue will not change the past," Stimpson said in a statement on Twitter. "It is about removing a potential distraction so we may focus clearly on the future of our city. That conversation, and the mission to create One Mobile, continues today."
SPLC spokesperson Lecia Brooks in a statement Friday said for more than a century Confederate monuments have been used to glorify those who fought to keep Black people enslaved. 
"Symbols such as this monument are a reminder of our country's ongoing dehumanization of Black people and systemic racism – the results of which have been playing out through protests across the U.S. over the last two weeks. While it's unclear if the removal is permanent, it's encouraging that this symbol of revisionist history is gone from public land, and we urge public officials to put it away for good," Brooks said. 
"Unrepentant symbols of oppression such as this monument continue to be displayed throughout Alabama's government buildings, schools and parks, and are currently protected by the Alabama Memorial Preservation Act that protects symbols commemorating white supremacy and the brutal subjugation of Black communities. It goes against American ideals and should be repealed," Brooks continued. 
Stimpson's decision to remove his city's Confederate monument followed Birmingham Mayor Randall Woodfin's order to remove that city's Confederate monument in Linn Park following a lengthy court battle and a recent lawsuit by Alabama Attorney General Steve Marshall that will likely cost the city a $25,000 fine for the statue's removal. 
In a statement to APR Friday, a spokesperson for the attorney general said there are "conflicting reports" about the nature of the removal of the Confederate statue in Mobile.
"There have been conflicting reports concerning the circumstances surrounding the removal of the historic Admiral Semmes statue from downtown Mobile.  The Attorney General is presently gathering more facts to make a determination of whether the law has been violated," the spokesperson said in a statement. "If the Attorney General finds that a violation of the law has occurred, he will take appropriate steps to enforce it."
As protests against police brutality in the wake of the killing of George Floyd by a police officer in Minneapolis continue across the country, more of these symbols of the Confederacy have begun coming down. 
Virginia Gov. Ralph Northam on Thursday announced a statue of Confederate Gen. Robert E. Lee is to be removed as quickly as possible, Indianapolis Mayor Joe Hogsett said that same day that a monument dedicated to Confederate soldiers who died in Union camps will be moved from a city park. 
"Our streets are filled with voices of anger and anguish, testament to centuries of racism directed at Black Americans," Hogsett said in a statement, according to IndyStar. "We must name these instances of discrimination and never forget our past — but we should not honor them. Whatever original purpose this grave marker might once have had, for far too long it has served as nothing more than a painful reminder of our state's horrific embrace of the Ku Klux Klan a century ago."
Baldwin, Escambia and Mobile residents impacted by Sally urged to apply for federal aid
FEMA has approved $11.1 million in housing grants to individuals and families through Sept. 28, according to the governor's office.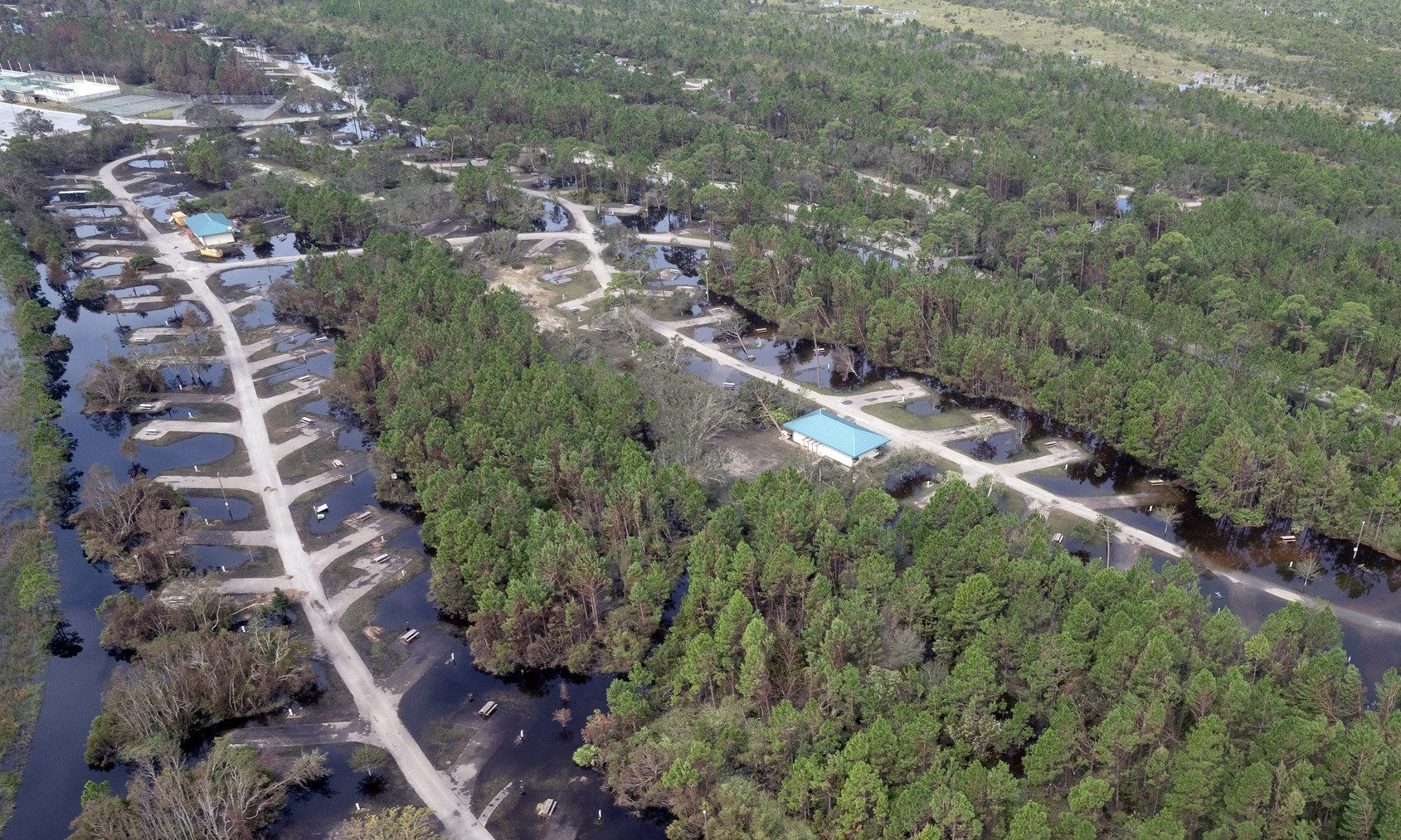 Gov. Kay Ivey on Monday announced more than $11 million in federal disaster aid has been approved for those impacted by Hurricane Sally in Baldwin, Escambia and Mobile counties.  
FEMA has approved $11.1 million in housing grants to individuals and families through Sept. 28, according to Ivey's office. 
"Hurricane Sally took a punch to our coastal areas, but thanks in part to the millions of dollars in federal assistance, the people of Alabama are moving along the road to recovery," Ivey said. "I remain grateful to President Trump, Administrator Gaynor and their teams for prioritizing the people of Alabama reeling from Hurricane Sally. We will get through this together; we have done it before, and we will do it again."
Federal grants to repair homes or for renting temporary housing made up $8.9 million of the FEMA funding. Grants for childcare, moving and storage, medical and dental comprised the remaining $2.1 million. 
The U.S. Small Business Administration has approved an additional $570,900 in disaster home repair loans for those impacted by Sally.
Ivey's office encourages homeowners and renters in Baldwin, Mobile and Escambia counties to apply to FEMA for federal disaster assistance as soon as possible. Residents of these three Alabama counties may also be eligible to receive assistance for uninsured and underinsured damage and losses resulting from the hurricane.
Residents in those three counties impacted by Hurricane Sally may register for FEMA disaster assistance online by visiting disasterassistance.gov or by calling 800-621-3362. Persons who are deaf, hard of hearing or have a speech disability and use a TTY may call 800-462-7585. Multi-lingual operators are available. The toll-free lines are open daily from 6 a.m. to midnight CST.
Those with a homeowner's insurance policy are encouraged to file an insurance claim before applying for federal assistance. 
Information that may be useful to have when you register include:
Address of the damaged primary dwelling where the damage occurred

Current mailing address

Current telephone number

Insurance information and description of disaster-caused damage and loss

Total household annual income

Names and birth dates of family members who live in the household

Name and Social Security number of co-applicant (if applicable)

Routing and account number for checking or savings account so FEMA may directly transfer disaster assistance funds
 For more information on Hurricane Say visit FEMA's website here.