Opinion | Echoes of George Wallace heard as tear gas and rubber bullets fly in Huntsville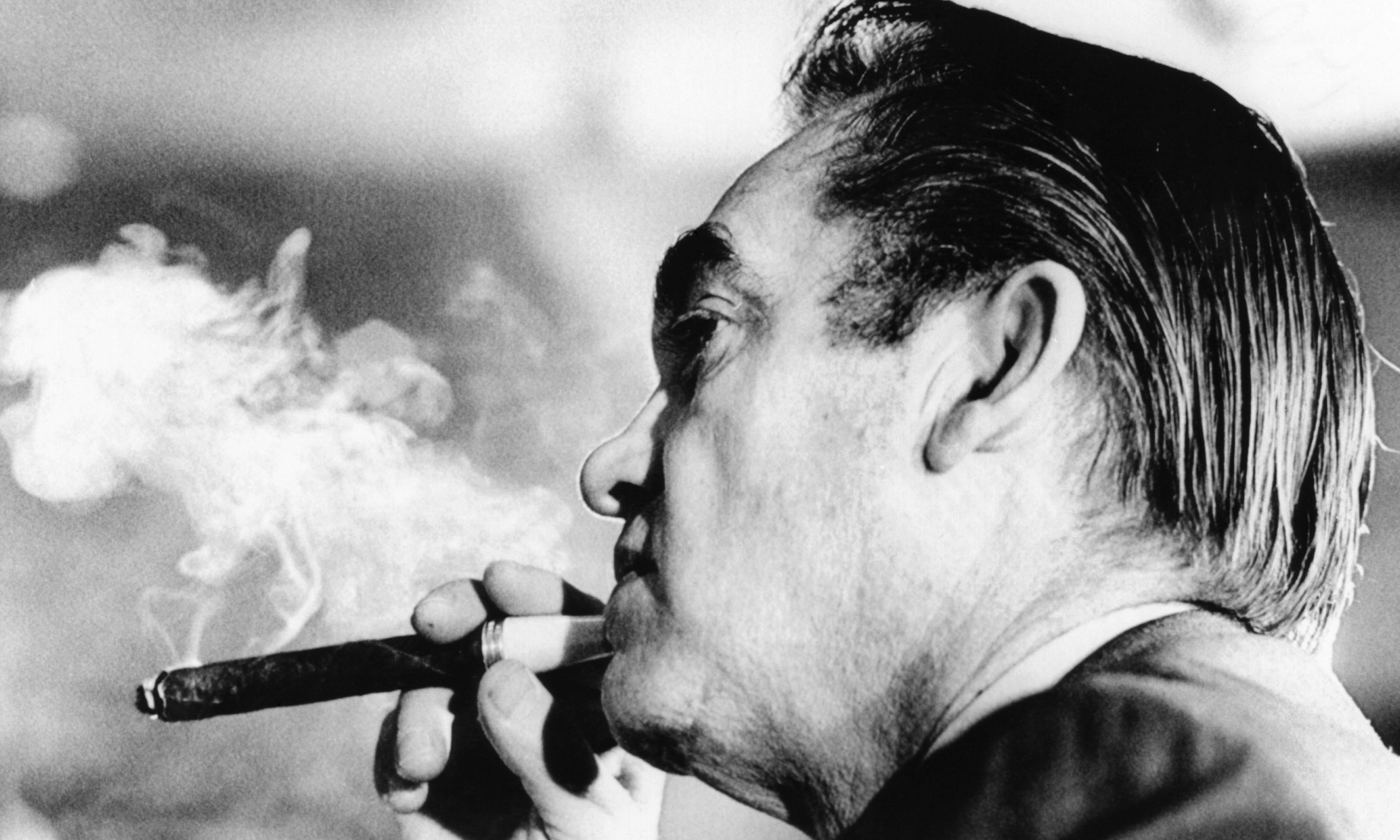 A small group of mostly peaceful protesters were shot with rubber bullets and tear-gassed by Huntsville Police and Madison County sheriff's deputies after an NAACP rally last Wednesday.
The city's mayor, police chief and the state's attorney general want the public to believe that anarchists and outsiders provoked law-enforcement to use paramilitary tactics to disperse protesters on the courthouse square.
A video obtained by APR shows peaceful protesters being sprayed, gassed and shot with rubber bullets, as law-enforcement in black-clad riot gear pushed them from the city center.
After the police began their assault, some protesters did hurl insults and a few firecrackers at the approaching officers.
Huntsville Mayor Tommy Battle, police chief Mark McMurray and attorney general Steve Marshall would later assert, without proof, that it was the presence of outside anarchists that led to a violent show of force by law enforcement.
It is a bizarre irony that those protesting police violence against black citizens were met with more police violence.
But what took place in the supposedly progressive Madison County is just a continuation of the type of repressive brutality that has plagued the South for generations.
And the reasons given for the police action is older than "Dixie" and as false as the myth of "The Lost Cause."
McMurray claimed in a press conference that sheriff's deputies and police officers fired tear gas and rubber bullets at protesters because anarchists had infiltrated their ranks.
"It's an unauthorized protest against the government. That's what it is. That's what anarchists do. This was not NAACP. This was a separate splinter group that took advantage of a peaceful protest and hijacked it to cause anarchy against our government. Their way is to cause damage, set fires, loot, pillage."
The idea of professionally trained anarchists whipping up crowds during protest marches is the latest justification for deploying military-style aggression against U.S. citizens.
Battle, in a statement the next day, said he supported law enforcement's tactics and that outsiders were to blame for the police action.
"What occurred after the NAACP event was disheartening. A second event occurred, structured by people who were not part of our community," Battle said.
While Battle didn't use the word anarchists to describe the protesters, he accused "people who were not part of our community" for inciting police violence.
Marshall agreed with McMurray and Battle's assessment that outsiders and anarchists were the reason law-enforcement fired on protesters. In a press statement, he said he was "satisfied" that the officers had acted appropriately.
According to McMurray, at least 24 people were arrested that evening, all of them from Madison County.
McMurray said that only Madison County residents were detained because professional anarchists know how to avoid arrest.
"The anarchists who came prepared and armed, they're now going to another city to do the exact same thing," the chief said. "They know how not to get arrested."
But directly after the incident, Lt. Michael Johnson of HPD, said the reason for the police action was because they weren't "going to roll the dice" and take a chance that the crowd could become hostile.
Johnson, speaking soon after the police action, seems to have not yet received the memo about anarchists.
But these false narratives used by Battle, McMurray and Marshall are not new and can be seen in an April 1964, letter from Gov. George Wallace.
"[W]e have never had a problem in the South except in a few very isolated instances and these have been the result of outside agitators," Wallace wrote to a Ms. Martin. 
"White and colored have lived together in the South for generations in peace and equanimity," Wallace continued. "They each prefer their own pattern of society, their own churches and their own schools—which history and experience have proven are best for both races. (As stated before, outside agitators have created any major friction occurring between the races.)"
Wallace also claims that the news media and propagandists are the real problems and not segregationist policies.
"Contrary to reports of many of the national news media and the propaganda distributed by various organizations, our efforts here in the South are not against the Negro citizen. We fight for the betterment of all citizens in our State."
He further claims to have done more for black citizens than anyone in the history of the State.
"I personally have done more for the Negroes of the State of Alabama than any other individual."
If this all sounds familiar, it's because even today, politicians hope the public is ignorant or so moved by calls for law and order as to miss the point of the protests.
The idea of a tranquil and even docile black population whipped into a frenzy by anarchists and outsiders is as repugnant today as Wallace's.
Battle, McMurray, and Marshall's coded racism is as repulsive today as Wallace's was then.
The false notion that anarchists and outsiders are the reason for aggressive police actions should be condemned.
There should be an independent panel commissioned to investigate the Huntsville police and Madison County Sheriff's office.
The specter of George Wallace now hangs over Huntsville's Courthouse Square, and only the bright light of justice can remove it.
Perspective | Can the Legislature write a stronger, clearer and enforceable ethics code? There's a way
When the cell door closed behind former Alabama Speaker of the House Mike Hubbard at 5:05 p.m. on Friday, Sept 11, 2020, there was a momentary sign of victory, but also a chill braced the state's political landscape.
What happens next will be most consequential as the Alabama Supreme Court, and to a lesser degree the Court of Criminal Appeals, set in motion a need to rewrite certain aspects of the Alabama Ethics Act.
Due to the court's tortured opinion, the Legislature will be forced to revise portions of the ethics statute to correct the so-called flaws the court found.
The question is, will they refine and reinforce the statute or dilute and weaken it?
Given the recent legislative history, the chances are likely that they will opt for the latter unless the press and public pay scrupulous attention to any changes to the present legislation.
Fortunately, there already exists a framework from which the 2010 Ethics Act can be rewritten to make current law better.
And there are some faint but encouraging signs that not all lawmakers and public officials will work to undermine the law. But in Alabama politics, there is often a vast sea of gray between what politicians say and what they do.
In April, when the ALSC tossed six of Hubbard's convictions, current Speaker of the House Mac McCutcheon said, "The Supreme Court's ruling has made it clear that our ethics law has flaws that must be addressed. Our task now is to fix those flaws without weakening any of the provisions that make our ethics law among the toughest in the country."
After the court's ruling, Gov. Kay Ivey released a statement saying, "I support seeking clarity on our state's ethics laws to ensure those who want to abide by them may not be unfairly targeted," Ivey said. "However, let me be abundantly clear, I do not support weakening a system that is meant to hold our elected officials accountable. The rule of law must be upheld."
Attorney General Steve Marshall's comments on the courts finding were on target, "While I am pleased that the Supreme Court agreed that former Speaker Hubbard broke the law and will be held accountable for his abuse of power, I am also disappointed in the court's interpretation of Alabama's ethics law concerning the definition of a principal," Marshall said. "While I can live with the court's insistence on a clearer definition of principal, going forward, that definition must also be strong."
The court's ruling on principals smells more political than judicial. The current definition is not necessarily murky but has jeopardized some of the state's political and business elites.
Ethics reform legislation that strengthened and clarified the Alabama Ethics Act of 2010, was approved by Republican House and Senate leadership in 2017, but quietly died because of politics as usual.
The legislation was written under the guidance of then-Attorney General Luther Strange with Matt Hart and Mike Duffy of the Special Prosecution Division taking the lead.
Lawmakers, ethics experts, and stakeholders were consulted throughout the process and eventually agreed that the bill would fix major concerns found in the 2010 Ethics Act.
An annotated version of the bill is still available on the attorney general's website, where it could be quickly taken out of mothballs and prepared for passage.
This existing bill would substantially improve, the Alabama Ethics Act. It also codifies current law and can easily be updated to include the decisions of the Alabama Supreme Court and the Alabama Court of Criminal Appeals and various advisory opinions from the Alabama Ethics Commission.
The proposed legislation from 2017 achieves three important goals: (1) encouraging honest people to serve in government by clearly defining the line between legal and illegal activity; (2) creates a clear and definite process through which people serving in government can obtain guidance regarding where a particular situation falls on that line; and (3) ensuring that those persons who violate the public's trust are held accountable.
Specifically, the Act has been revised as follows: Improves the definition of "principal" to make clear that any person in a business that directs the activities of a lobbyist is a principal, while others in the business or on boards are not necessarily principals. This bill also gives the Ethics Commission more flexibility in identifying principals in disclosure forms.
Enforcement for minor violations is improved by giving the Ethics Commission and attorney general or appropriate district attorney more flexibility, subject to specified criteria, in resolving minor violations through administrative resolutions for public employees.
This bill also narrows the Act's application to lower-level public employees to ease compliance and improve enforcement. To that end, it exempts grade school teachers, higher education athletic coaches, police officers, firefighters, and other first responders from the limitations on taking things of value from lobbyists and principals, filing statements of economic interest, and asking a lobbyist for something. Additional lower-level public employees are also exempt from filing statements of economic interests. The bill further provides discretion for the Ethics Commission and the Attorney General to exempt any class of public employee supervisors, subject to specific criteria.
The framework of the 2017 presented legislation offers many needed additions and restrictions.
The legislation offered in 2017, had a broad agreement, among lawmakers, business interests, lobbyists and others, and while massive, it was painstakingly reviewed and revised.
Hubbard's imprisonment and the court's ruling opens a door for the Legislature to create an even better ethics act, but it must be done with care and subject to rigorous oversight.
Justice prevailed in the Hubbard case even while it was assaulted at every turn.
Now it's time for the Legislature to ensure that the ethics code is more robust, precise, and enforceable.