University of Alabama removes Confederate plaques from campus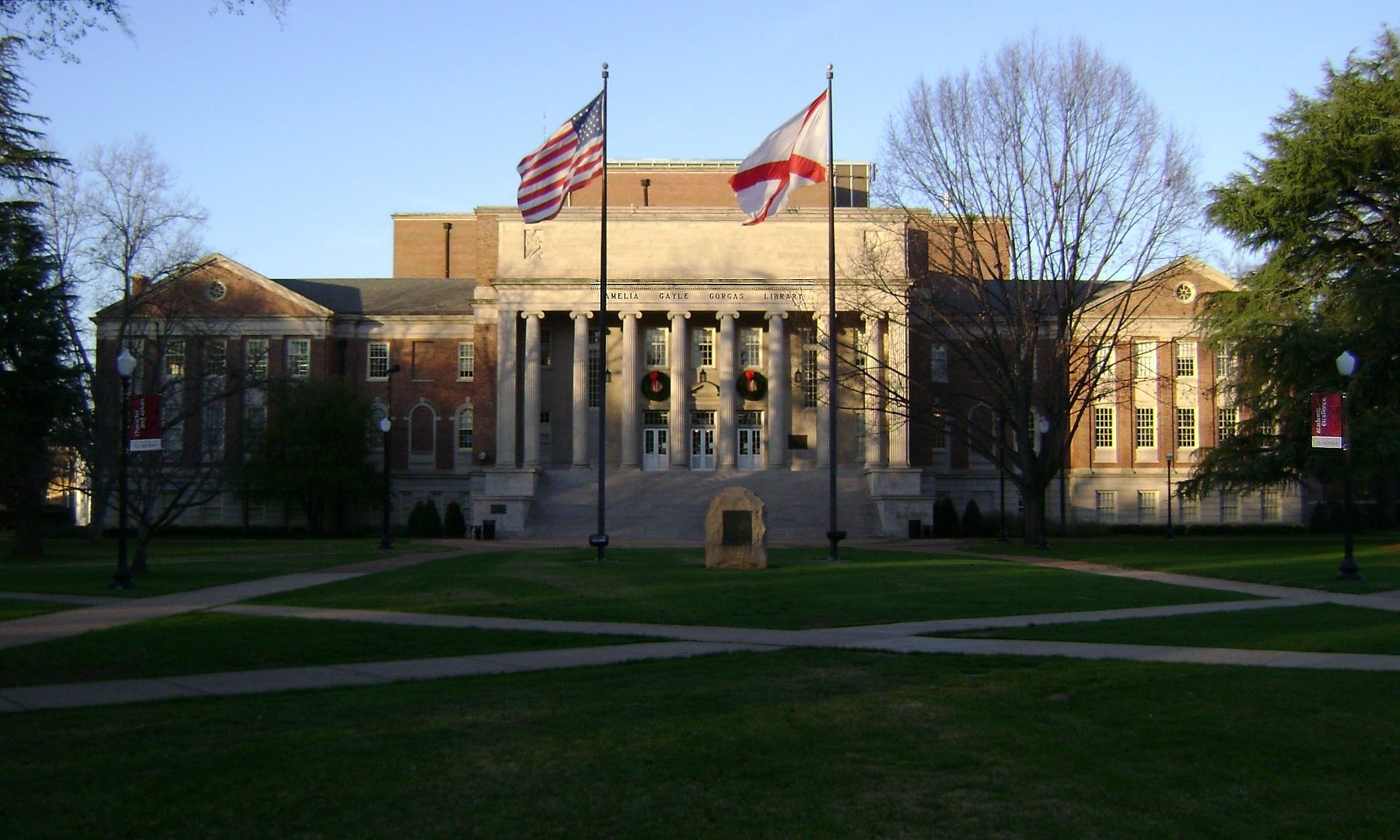 The University of Alabama System's Board of Trustees has approved the removal of three plaques honoring Confederates from prominent locations on the Quad and main library of the University of Alabama campus in Tuscaloosa.
The system also said it has appointed a group of trustees to review and study the names of buildings on all UA System campuses to determine whether they should be renamed.
A final decision on renaming buildings will come from the full Board of Trustees, the university system said.
The three plaques commemorate UA students who served in the Confederate Army and members of the student cadet corps involved in defending the campus during the Civil War.
The plaques were located on and in front of Gorga Library, in the heart of the university's campus, before they were removed Monday and moved to "a more appropriate historical setting," the system said in a statement Monday.
University of Alabama has removed removed plaques honoring students who served at the Confederacy. They will be placed in a more appropriate location, the university says. pic.twitter.com/HJ91nHbzv7

— Kyle Whitmire (@WarOnDumb) June 8, 2020
Over the past weeks, students and alumni have signed on to petitions calling for monuments in honor of the Confederacy to be removed from prominent locations on campus and for buildings named after Confederates to be renamed.
One such petition, to rename buildings with a racist history on the Tuscaloosa campus, has garnered some 17,800 signatures.
"Every year when freshmen step on campus, they pledge to uphold the Capstone Creed during their time on campus," the petition reads. "However, it is incredibly hypocritical to have students promise to 'promote equity and inclusion' when there are buildings on our campus named after KKK leaders and slave owners."
On Sunday, the University of Alabama's Student Government Association, in a Twitter post, said it joined behind fellow students in their call to rename buildings including Morgan Hall, Bibb Graves Hall and Nott Hall, named after KKK leaders, white supremacists and slave owners.
The university's grand main library, Amelia Gayle Gorgas Library, is named in honor of the university's postmistress and librarian, who was the wife of Confederate General Josiah Gorgas, the university's eighth president and librarian.
The SGA also called for the Alabama Legislature to review the Alabama Memorial Preservation Act, a state law that bans local governments from renaming historical buildings and removing monuments.
— Alabama SGA (@uasga) June 7, 2020
Alabama Attorney General Steve Marshall has sued the city of Birmingham for removing a Confederate monument from the city's Linn Park. A week later, Mobile followed suit, removing a Confederate statue in the Port City. The attorney general has not said whether he plans to sue Mobile for violating the Memorial Preservation Act.
Similar petitions to rename buildings named in honor of segregationists, Confederates and slave holders on Auburn's campus are circulating, including one building named after former segregationist Gov. George Wallace. There are at least 10 such buildings on Auburn's campus — according to a map developed by Auburn's history department.
Among them: Samford Hall, named after William J. Samford, a Confederate soldier. His father, William F. Samford was a slave holder at "Sunny Slope" and a leading Alabama secessionist, "the penman of secession."
Auburn's Board of Trustees, which is separate from the University of Alabama system, has not said whether it has plans to review the names of the buildings.
The university's full statement:
"The Board of Trustees of The University of Alabama System, in consultation with Dr. Stuart Bell, President of The University of Alabama, has authorized the removal of three plaques from their current locations on the university campus that commemorate University of Alabama students who served in the Confederate Army and members of the student cadet corps involved in defending the campus. The plaques are located on and in front of Gorgas Library. These plaques will be placed at a more appropriate historical setting on the recommendation of Dr. Bell.
"Additionally, Board of Trustees President pro tem Ronald Gray has appointed a select group of Trustees including Judge John England, Jr., Barbara Humphrey, Vanessa Leonard, Harris Morrissette, Scott Phelps and Stan Starnes to review and study the names of buildings on all UA System campuses and report to the Board on any recommended changes.
"The final decisions regarding those recommendations will be made by the full Board of Trustees at a public meeting, at a time to be announced."
Alabama lawmaker suggests more should become infected with COVID-19
The leader of Alabama's State Senate suggested to a reporter that he'd actually like to see more people become infected to build the state's overall immunity to the virus, a claim that would require thousands more deaths to become a reality.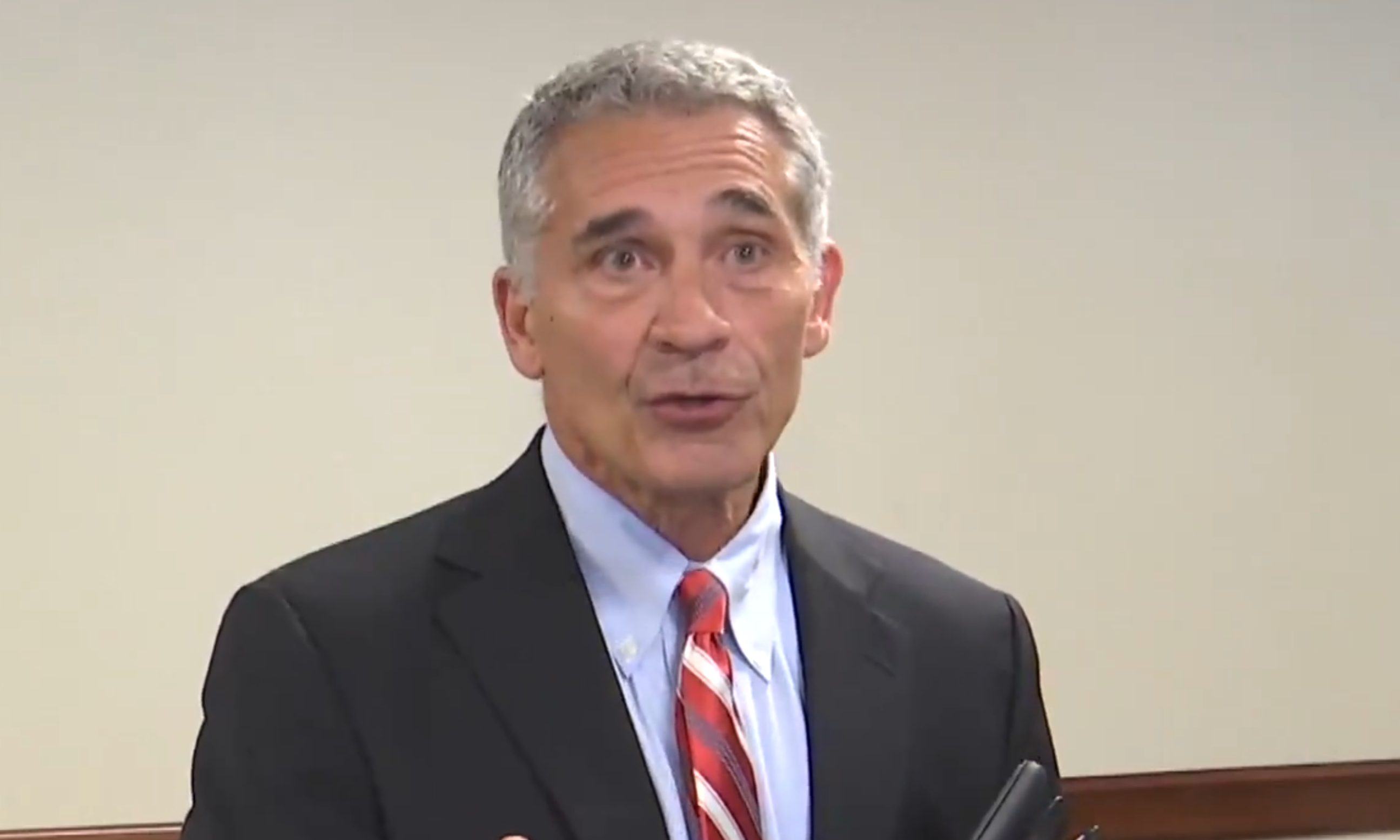 East Alabama Medical Center's critical care beds on Thursday were at 90 percent capacity, and COVID-19 hospitalizations statewide on Thursday were at another record high for the fifth straight day. Administrators at EAMC sounded the alarm Thursday that if things don't change soon, the exponential growth of COVID-19 cases could stress the hospital to the breaking point.
UAB Hospital's COVID-19 intensive care and acute care units were approaching their existing capacity Tuesday, when the hospital was caring for 92 coronavirus patients. The hospital had 91 inpatients who had been diagnosed with COVID-19 on Wednesday. Jefferson County has added more than 1,000 COVID-19 cases over the last week.

Alabama has experienced numerous record increases in cases and hospitalizations in the last several weeks, as the state continues to grapple with a growing pandemic and stressed hospitals.
Despite that, the leader of Alabama's State Senate — and member of Gov. Kay Ivey's COVID-19 task force — suggested to a reporter that he'd actually like to see more people become infected to build the state's overall immunity to the virus.
The state's top health officials suggested Thursday that doing so would lead to unnecessary deaths.
Sen. Del Marsh, R-Anniston, told CBS 42's Reshad Hudson that he's not concerned with the growing number of COVID-19 cases.
Sen. Del Marsh (R) Anniston, says he wants to see more people get #coronavirus to build up an immunity. I asked was he concerned about Alabama's latest surge in cases. pic.twitter.com/omb2GVg9Ev

— Reshad Hudson (@ReshadHudson) July 9, 2020
"I'm not concerned so much at the number of cases. In fact, quite honestly, I want to see more people because we start reaching an immunity, if more people have it and get through it," Marsh said.
"I don't want any deaths. As few as possible. I get it," Marsh said, adding that we need to do all we can to protect those with preexisting conditions and the elderly. "But I'm not concerned. I want to make sure that everybody can receive care, but right now, to my knowledge as of today we still have ample beds."
Marsh has said in interviews this week that he doesn't predict a statewide mask order or a return to the restrictions that data shows slowed the virus's growth.
State Health Officer Dr. Scott Harris was asked by a CBS42 reporter about Marsh's statement encouraging more infections.
"There is absolutely no reason to think at this point that getting infected will give you any degree of immunity. We simply don't know that," Harris said.
"We've looked at countries like Sweden, who have tried to actually generate herd immunity among their population, and it's been disastrous. They've had increased numbers of deaths much higher than their neighbors, in trying to keep their economy open. It does not work well at all," Harris said.
In Sweden, one study found that after months of infections and deaths, less than 10 percent of the population had developed antibodies to the virus. Public health experts believe at least 60 percent of the population would need to be infected for a population to reach herd immunity.
In reality, reaching a level of herd immunity that would be high enough to slow transmission would require tens of thousands more infections and thousands more deaths.
"The way to prevent illness and death, and to keep the economy open, quite frankly, is to keep people from getting this disease," Harris said. 'We need people to wear face coverings, to wash their hands, to stay home when they're sick and to practice social distancing."
Harris told CBS 42 that the state's availability of ICU beds was at its lowest point since the start of the COVID-19 pandemic. Of around 1,400 ICU beds, less than 200 were available Thursday, he said.
Because of Sweden's decision to attempt herd immunity, deaths in country have been eight times higher than in Denmark and 19 times higher than in Norway, according to The Washington Post.
Sweden has seen 543 deaths per million of its population, compared to just 105 per million in Denmark, according to the Worldometer.
 "I believe we're at another pivotal point," said EAMC President and CEO Laura Grill in a statement Thursday. "We had flattened the curve in our community, but due to relaxed state orders and an unwillingness by some people to follow the three simple guidelines needed to help control COVID-19, we are almost back to square one. It's frustrating and quite demoralizing to our staff and physicians, and those in our community who are following the rules."
On Thursday 259 of EAMC's  314 beds were occupied, six nursing units were at 100 percent capacity and 27 of the 30 critical care beds were in use. 
"In other words, EAMC was having a 'red census' day for the second time this week. Patients with positive COVID-19 cases occupied 36 of the beds, with two other patients awaiting results," the hospital said in a release. 
The 36 COVID-19 patients was less than the hospital's peak of 54 on April 11, but at that time the hospital had 164 total patients, and Thursday hospital staff were treating 100 more than that. 
Grill noted the record-breaking number of new COVID-19 cases statewide on Thursday and called for the public to do what's needed to slow the spread. 
"This morning, Alabama announced 2,164 new cases in the past 24 hours—by far the most in a single day—and people are still debating the merits of wearing a mask, calling the virus a hoax and questioning qualified health officials on whether an asymptomatic person can spread the virus. It's all very frustrating," she said.

COVID-19 hospitalizations statewide on Thursday were 1,125, the highest it's been since the start of the pandemic. Nine of the last 11 days the state has seen record high coronavirus hospitalizations. 
Regional Medical Center in Anniston, Marsh's hometown in Calhoun County, on Thursday was caring for 15 coronavirus patients, a record high for the hospital, according to The Anniston Star.
Calhoun County on Thursday added 33 new COVID-19 cases, which was the second-highest single day of new cases the county has seen since the pandemic began. In the last week the county added 156 cases, or 35 percent of the county's total coronavirus cases.