Troy University fires police chief over offensive posts about George Floyd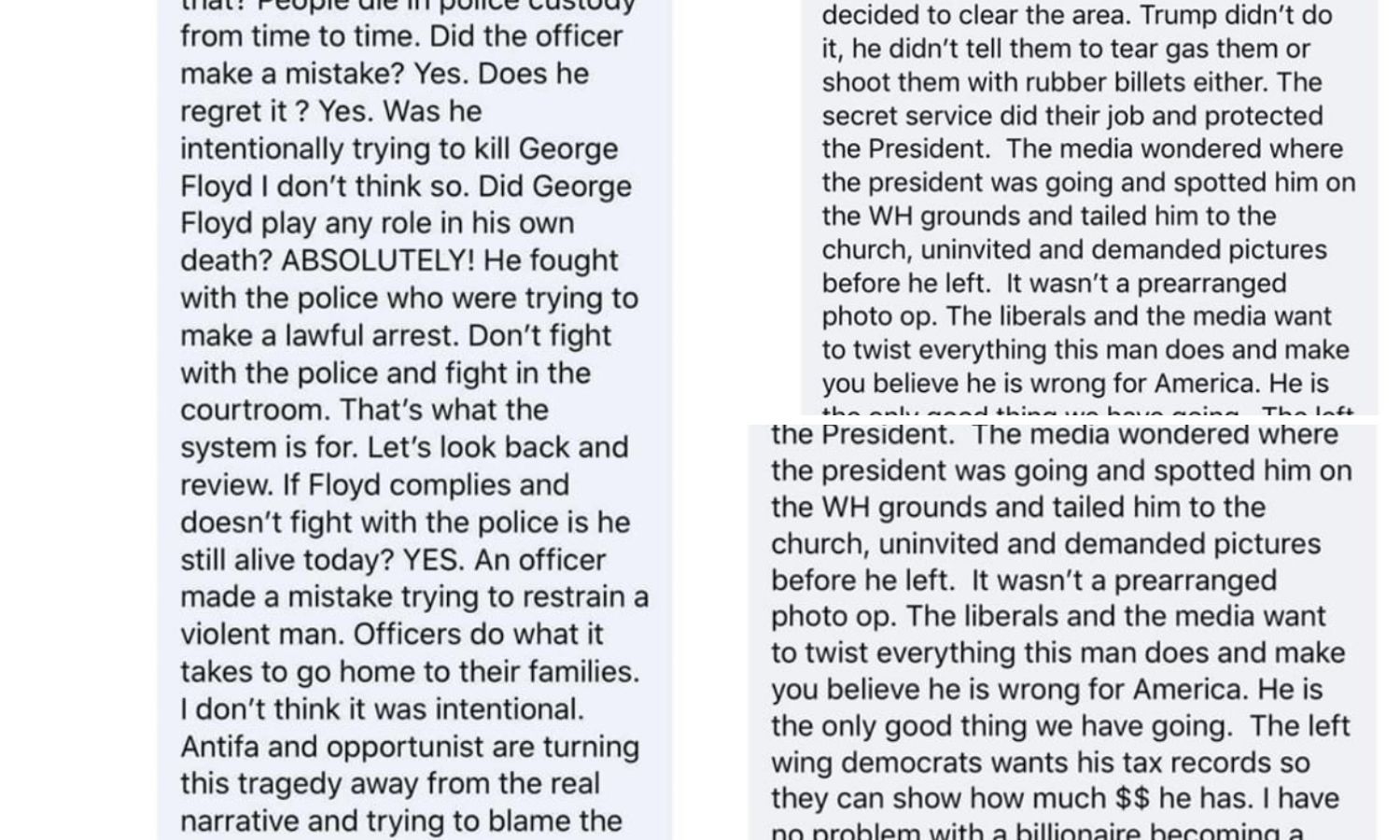 Troy University has fired its police chief after he made comments on Facebook saying that George Floyd, who was killed by Minneapolis police sparking nationwide protests, "absolutely" played a role in his own death — among other inflammatory and controversial comments.
In a statement Tuesday, Troy said it terminated John McCall's employment as chief of the university's police department because his social media comments about Floyd's death did "not reflect the values of Troy university."
"We are no longer confident in his ability to serve our students, faculty and staff," Troy University Chancellor Jack Hawkins said in the statement. "Over the last few days, we have heard from many of you who have expressed hurt, anger and deep concern. Your voices have been heard and shared with the investigating committee."
McCall's firing comes after the university suspended him last week while it investigated his comments.
The university also said it would launch a series of listening sessions with campus police, students, faculty, staff and alumni to hear how the university's police "can best serve our campuses and ensure that their practices align with our values."
In a series of lengthy Facebook comments, captured through screenshots and reshared by students outraged over the remarks, McCall defended President Donald Trump's photo-op at a church near the White House and federal law enforcement's gassing of peaceful protesters.
He also said Floyd died because he did not comply with the police.
"Was he intentionally trying to kill George Floyd I don't think so," McCall wrote in the now-deleted posts. "Did George Floyd play any role in his own death? ABSOLUTELY! He fought with the police who were trying to make a lawful arrest. … If Floyd complies and doesn't fight with the police is he still alive today? YES."
McCall went on to defend former Minneapolis police officer Derek Chauvin's actions, saying "officers do what it takes to go home to their families."
But Chauvin kept his knee on Floyd's kneck for nearly nine minutes, after Floyd stopped responding. Floyd's death was ruled a homicide and the police officers involved have now been charged with murder.
Chauvin faces charges of second-degree murder and manslaughter. Three other arresting officers are charged with aiding and abetting murder.
Alabama's COVID-19 hospitalizations, cases continue rise
Average daily hospitalizations continue an ongoing increase as cases nationwide surge.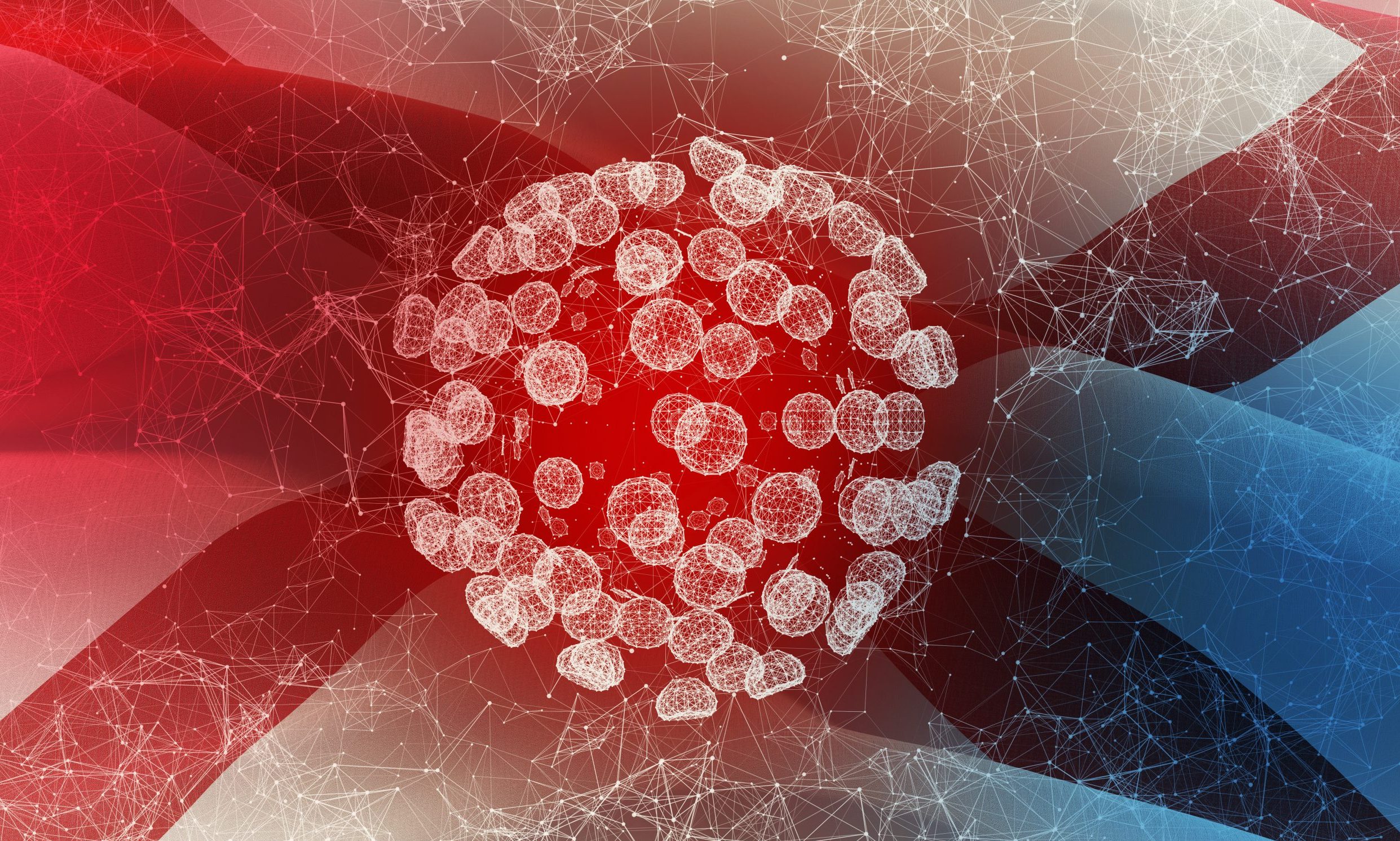 The number of COVID-19 patients hospitalized in Alabama hit 863 on Wednesday, the highest daily count since Sept 4, as average daily hospitalizations continue a steady increase and cases nationwide surge.

UAB Hospital in Birmingham on Wednesday was caring for 72 COVID-19 inpatients — the highest number the hospital has cared for since Aug. 21. 
In the last two weeks, Alabama has reported an increase of 15,089 new COVID-19 cases, according to the Alabama Department of Public Health and APR's calculations.
That number is the largest increase over a 14-day period since the two weeks ending Sept. 9. On average, the state has reported 1,078 new cases per day over the last two weeks, the highest 14-day average since Sept. 9.
The state reported 1,390 new confirmed and probable cases Thursday. Over the last week, the state has reported 7,902 cases, the most in a seven-day period since the week ending Sept. 5. That's an average of 1,129 cases per day over the last seven days.

Alabama's positivity rate, based on 14-day case and test increases, was nearly 16 percent Thursday, the highest that rate has been since mid-September.
Public health experts say the positivity rate, which measures the number of positive cases as a percentage of total tests, needs to be at or below 5 percent. Any higher, and experts say there's not enough testing and cases are likely to be going undetected. 
"I really won't feel comfortable until we're down to about 3 percent," said Dr. Karen Landers, the state's assistant health officer, speaking to APR last week. 
While new daily cases are beginning an upward trajectory, the number of tests administered statewide is not, contributing to the increasing positivity rate. The 14-day average of tests per day on Thursday was 6,856 — a nearly 10 percent decrease from two weeks prior. 
Over the last two weeks, ADPH reported 206 new COVID-19 deaths statewide, amounting to an average of 15 deaths per day over the last 14 days.

So far during the month of October, ADPH has reported 303 confirmed and probable COVID-19 deaths. In September, the total was 373. Since March, at least 2,843 people have died from the coronavirus.

The number of new cases nationwide appear to be headed toward a new high, according to data gathered by the COVID Tracking Project. The United States is now reporting nearly 60,000 cases per day based on a seven-day average. At least 213,672 Americans have died, according to the COVID Tracking Project.