Auburn-based SiO2 receives federal funds to produce vials for potential COVID-19 vaccine
An Auburn-based company, Si02, seems to have resolved one of the main issues that Bill Gates has been speaking on surrounding the fight to develop a COVID-19 vaccine. Si02 has received government funding of $143 million in BARDA (Biomedical Advanced Research and Development Authority) investment money.
Si02 will be able to produce the needed supply of vials so that the vaccine, once developed and approved for widespread use, can be quickly and safely distributed around the world. The BARDA funds will help SiO2 produce an annual capacity of 120,000,000 (10r or 10ml vials). This equates to about 1 billion doses of the vaccine, the company says.
Bobby Abrams is the Chief Executive Officer of SiO2.
"The pandemic presents an enormous challenge for all people," Abrams explained. "We are extremely grateful for Senator Shelby's steadfast support and assistance, and we're honored to collaborate with our government so a COVID-19 vaccine can be safely and quickly distributed. The State of Alabama and the City of Auburn for many years have been very supportive of SiO2 Materials Science during its research, development, commercialization, and now scale-up phases of the company."
Former Auburn Mayor Bill Ham is currently on the Board of Auburn University's Auburn Research and Technology Foundation.
"We are extremely fortunate to have SiO2 in Auburn; and are grateful for the integral role Alabama's prominent U.S. Senator Richard Shelby played in helping the company," the mayor said. "We are also very appreciative with the early investment in the project by the Retirement Systems of Alabama, who should benefit greatly with their investment."
"SiO2 is critical to Auburn because the company's advanced materials science platforms are critical to our nation's fight against this pandemic and future health threats." Mayor Ham said.
The company is now beginning to ramp up production of its state-of-the-art vials.
Economic developer Dr. Nicole Jones told the Alabama Political Reporter, "Vials produced by Si02 Materials Science may be the critical component needed to ensure safety in the vaccine distribution process. The breakthrough technology developed by the Auburn-based company provides a glimmer of hope amidst challenging times and showcases how Alabamians are working diligently to craft solutions that will assist our nation and the world in the fight against COVID-19. In addition, Si02 will create 200 highly-skilled jobs as a result of their grant award, which will benefit Lee County as well as our entire state."
Auburn-based SiO2, is a privately-owned U.S. advanced materials science corporation. Their state-of-the-art, patented, primary packaging platform will be used for storing vaccines for the novel strain of the coronavirus, SARS-CoV-2 and therapeutics.
SiO2's vials and syringes, which are a combination of a plastic container with a microscopic, thin, undetectable to the naked eye, pure glass coating, provides the safest package for new biological drugs and vaccines. This science is essential to the viability of the vaccine itself.
SiO2 currently employs more than 200 engineers, scientists, and technicians, most of whom live in Lee County and are Auburn University graduates. The company's 165,000 square foot manufacturing plant is in Auburn. The BARDA grant received significant support from Alabama's U.S. Senator Richard Shelby (R). The investment will help SiO2 create 200 new high-skilled jobs.
The $143 million agreement with the Department of Defense's Joint Program Executive Office for Chemical, Biological, Radiological, and Nuclear Defense (JPEO-CBRND) in partnership with the Biomedical Advanced Research and Development Authority (BARDA), part of the Office of the Assistant Secretary for Preparedness and Response (ASPR) at the U.S. Department of Health and Human Services (HHS), accelerates the production scale-up of the company's primary packaging platform.
Dr. Robert S. Langer is an institute professor at MIT and an advisor to SiO2.
"The nation can produce all the vaccines we want, but we must have appropriate containers to store them and deliver them to patients safely," explained Dr. Langer. "Many drug development and drug formulation innovations can be limited due to variables associated with traditional glass vials and syringes. The SiO2 vials and syringes eliminate these variables and allow drug development partners to bring their innovations to life."
Essential characteristics of SiO2's patented materials coating include thermal stability and integrity, chemical stability, a gas barrier, mechanical durability, no breakage, and precision molding.
With a thermal stability range of -196˚C to 121˚C and with a seal integrity down to -80˚C, the SiO2 vials and syringes provide the ideal primary container for therapies in any storage conditions.
Chemical stability allows the product to be safe and suitable for a wide range of drug characterizations, including pH ranges from 3-14; there is no risk of delamination and no metal ions as observed with glass vials.
With a gas barrier, SiO2 vials have gas permeation properties like glass and therefore provide the shelf life and stability required by many therapies. SiO2 vials also can withstand 1,500 pounds of direct force, which potentially saves millions of dollars from breaking on filling lines and minimizes loss in the supply chain; and the vials are shatterproof, making them safe for use by healthcare staff and patients.
SiO2's syringes are precision molded and up to 15 times more dimensionally consistent than glass, enabling error-free operation with autoinjectors and other drug delivery devices.
SiO2's patented materials science was developed in Auburn, Alabama over 10 years with the assistance of experts from four major U.S. research institutions: the University of California at Santa Barbara and Berkeley, the University of Chicago, MIT, and Harvard.
Si02's research team included the participation of Dr. Glenn Fredrickson, one of the most prominent material scientists in the United States.
"The SiO2 vials solve significant challenges in the commercialization of vaccines and biological drugs, which presently cannot be solved by glass or plastic vials," Fredrickson said. "Bringing this advanced coating to market will enable pharmaceutical manufacturers to safely and more rapidly deploy their critical products."
"We're dramatically ramping up capacity to meet customer demands and to ensure that the surge seen due to the COVID-19 vaccine and therapeutic developments can be accommodated," said SiO2's President of Customer Operations and Chief Business Officer Lawrence Ganti.
SiO2's funding application was facilitated by attorneys Palmer Hamilton and Robert Walthall, partners in the Jones Walker law firm.
SiO2 Materials Science has been managed by the same family for more than 100 years. SiO2 Materials Science is a privately owned U.S. advanced materials science corporation introducing breakthrough disruptive technology.
The COVID-19 global pandemic has killed 419,391 people, including 115,137 Americans (739 of them Alabamians).
Alabama declines to release COVID-19 data associated with child care centers
APR has asked for that data and whether ADPH was aware of the number of cases associated with child care centers statewide.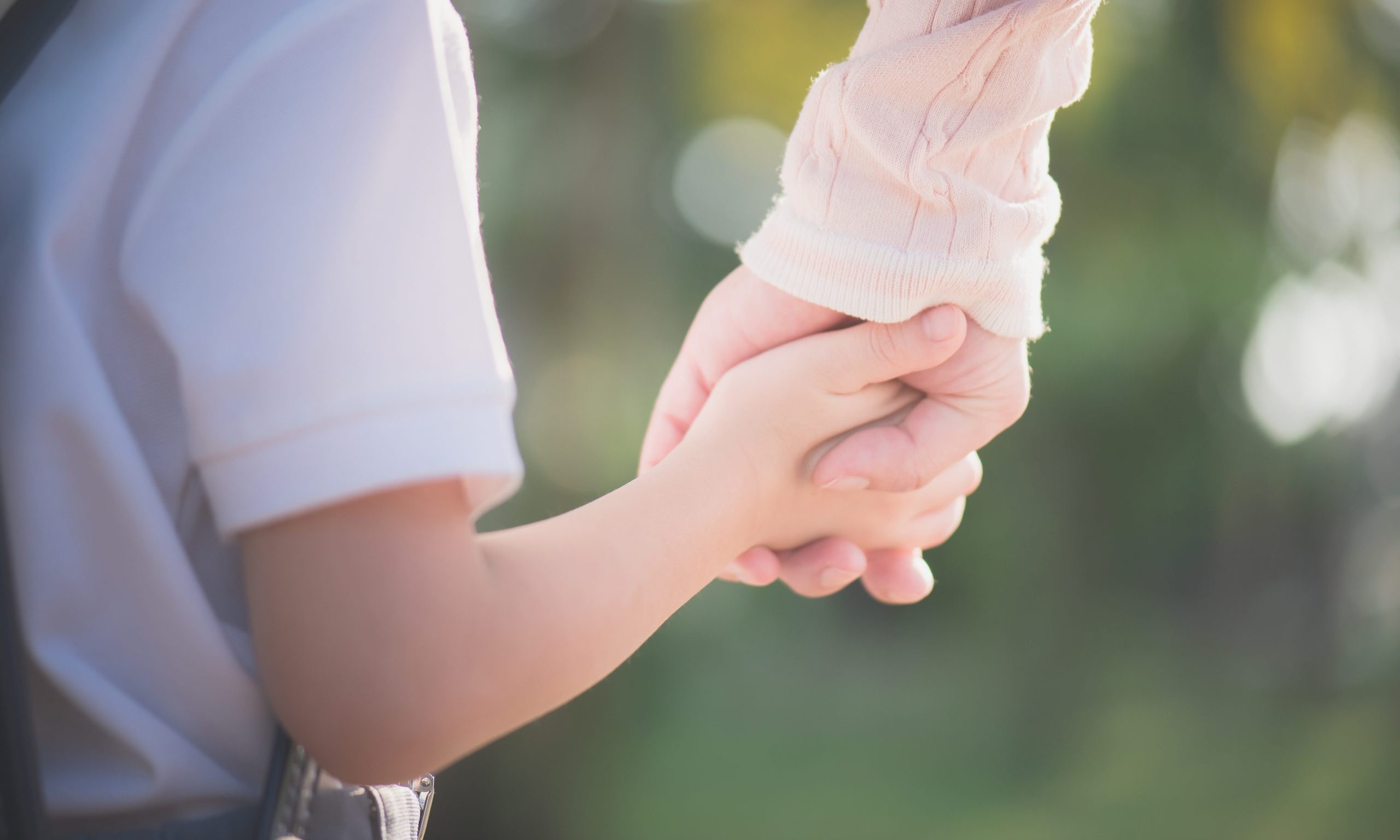 It was unclear Tuesday the number of confirmed cases of COVID-19 there have been among staff, children and relatives associated with child care facilities in Alabama, because the Alabama Department of Public Health declined to release that data.
"All cases of COVID-19 are required to be reported to the Alabama Department of Public Health under notifiable disease laws. ADPH is aware of cases in entities such as child care but does not report separately from other data," said Dr. Karen Landers, assistant state health officer, in a message to APR on Tuesday.
APR has asked for that data and whether ADPH was aware of the number of cases associated with child care centers statewide.
Landers noted that ADPH does provide the percentage of cases among age ranges, however. There had been approximately 2,628 confirmed COVID-19 cases among Alabama children 4-years-old and younger as of Monday, according to ADPH's dashboard, but the department doesn't specify which of those cases are associated with child care centers, and it was unclear how many cases there have been among relatives or workers connected to child care centers.
While children 10-years-old and older can efficiently transmit COVID-19 to others, the Centers for Disease Control and Prevention in a recent report note that "limited data are available on SARS-CoV-2 transmission from young children, particularly in child care settings."
The Sept, 18 CDC report looked at three COVID-19 outbreaks in child care facilities in Salt Lake County, Utah, during April 1 through July 10, and found that the 12 children who contracted the disease spread it to at least 12 others outside the centers, and one parent was hospitalized with coronavirus.
In one facility, researchers confirmed five cases among workers and two among children. One of those children, aged 8 months, transmitted COVID-19 to both parents, the report notes. Many of the children had mild symptoms or none at all, researchers found.
"COVID-19 is less severe in children than it is in adults, but children can still play a role in transmission," the report reads. "The infected children exposed at these three facilities had mild to no symptoms. Two of three asymptomatic children likely transmitted SARS-CoV-2 to their parents and possibly to their teachers."
While Alabama's Department of Public Health isn't releasing data on cases associated with child care centers, many other states are, including Texas, South Carolina, North Carolina, California, Minnesota and Massachusetts.
There have been 332 confirmed cases, two deaths and 14 separate outbreaks associated with child care centers in North Carolina, according to the North Carolina Department of Health and Human Services.
Health officials in California's Sonoma County traced 30 cases of coronavirus to one child at a child-care center in the county, where 16 students, 11 relatives and three workers tested positive, according to The Los Angeles Times. In addition to that outbreak, there have been 62 other cases at 13 child-care facilities in the county, including 27 family members, 10 workers and 25 students, with 381 cases of children younger than 17 still under investigation, the newspaper reported on Sept. 21.
Reopening child care centers can be done safely, according to an Aug. 28 report by the Centers for Disease Control and Prevention, which that found that in Rhode Island, which reopened child care centers on June 1, there were just 52 confirmed and probable cases among staff, children and relatives across 29 centers between June 1 and July 31.
The report noted that Rhode Island at first limited centers to 12 or fewer students, required staff and students to not move between groups in centers and "universal use of masks for adults, daily symptom screening of adults and children, and enhanced cleaning and disinfection according to CDC guidelines."
Alabama State Health Officer Dr. Scott Harris on March 19 issued an order closing child care centers through April 5, with exceptions for facilities that provided services to first responders and other workers deemed essential. Harris on March 27 issued a supplemental order allowing centers that cared for 11 or fewer children to reopen.
The Alabama Department of Public Health on Monday published a press release touting the number of open child care centers across Alabama. According to the department, 76 percent of all child care facilities in Alabama are open.
"Alabama is well on our way to reopening the necessary number of child care facilities to enable parents to return to work and resume a more normal schedule," said Alabama DHR commissioner Nancy Buckner, in a statement. "This is the sixth survey we have conducted and each one has shown tremendous growth in the numbers of open facilities. We have worked hard to encourage child care providers to open by providing support in the form of grants and supplies."
Asked whether the department is aware of the number of COVID-19 cases among children, staff or relatives associated with child care centers, a DHR spokesperson responded in a message to APR on Monday that "We don't track that."
While child care plays a critical role for working parents across the country, the pandemic and subsequent shutdowns have put a strain on the businesses, according to a July 13 study by the National Association for the Education of Young Children, which surveyed more than 5,000 child care facilities in every state.
Among the child care centers surveyed, two out of five said they would have to close without more public assistance, while half of the minority-owned centers said they have to close without more aid, according to the report. A quarter of child care workers said they'd applied for or received unemployment benefits, and 73 percent of centers said they have or will begin laying off workers and/or make pay cuts.
An Aug. 26 study by the Washington D.C.-based nonprofit Bipartisan Policy Center found that 32 percent of parents polled said their child care centers were closed, 14 percent of them permanently, and 22 percent of the parents said they could not return to work in person without childcare.
Even when child care is available to parents, many are worried about sending their children back while COVID-19 continues to spread. Of those asked, 77 percent of parents said they were concerned that sending their kids back would increase the risk of exposing their family to COVID-19.