Why are you so adamant about keeping Confederate symbols around? 
That's the part of this debate that I have never been able to wrap my head around. Why are people in 2020 so fired up to keep these monuments and statues, and why do you want to fly that dumb flag? 
Oh, yes, I know it's about "heritage," but please, spare me. I'm a white male who grew up in the South. I've heard the conversations and listened to the arguments. And I know that the overwhelming majority of people flying that dumb flag — the one with the blue X, or "southern cross," on a red background — haven't the first clue about how that flag relates to their heritage. 
Hell, they don't even know how that flag relates to basic history. Because if they did, they wouldn't fly it and claim to be flying the "confederate flag."
The Confederate states had three flags. None of them were what you commonly see referred to today as the "confederate flag." 
The southern cross flag was actually the battle flag for southern armies fighting in Virginia and was the official flag of Robert E. Lee's army. It was a popular flag during the Civil War, but it didn't stand for the confederacy or for any of the states. 
Its current-day popularity stems from — you'll be shocked by this — its use as a racist symbol by groups such as the KKK, starting in the 1940s. 
Sort of undermines that whole "heritage not hate" argument, doesn't it? 
But then, we've known for a long time that "heritage not hate" is an utter absurdity used by southerners who can't say what they really want to say: That flying that flag and keeping those statues of traitors up on the courthouse square are a couple of the few remaining ways racists have left to show black Americans that they don't matter. 
That their genuine pain and suffering elicits zero empathy. That their generations of mistreatment and degradation are meaningless. That their lives matter not at all. 
You know it's true. Just admit it. 
Because nothing else makes sense. 
The statues and that flag aren't teaching anyone history. They're not marking historic battles or important events. They're not magically creating bridges to the past so white people can better connect with their ancestors. 
They're reminders to black people that they should know their place. 
Most of the monuments weren't erected in the days just after the Civil War. In fact, most of them weren't put up until the early 1900s, when, it just so happened, the Segregation Era became the first real movement by white people to put an end to the significant gains black Americans had made in the post-Civil War world. 
During that time white people decided to put up a bunch of statues honoring the men who had fought to ensure blacks were kept as property. 
So black people would remember their place. 
This is what you're fighting over. 
On one side is a group of American citizens — human beings who bleed and love and feel just like you — who are telling you that these symbols are hurtful and infuriating. And on the other side is a bunch of statues honoring men who have no business being honored and a flag that doesn't represent what you think it does. 
How is this even choice? 
These symbols don't honor the heritage of the South and they don't, as some have argued, teach us lessons so we can learn from our past mistakes. 
Learning from our past mistakes isn't about statues and a flag. It's equality and justice and empathy. It's tearing down hurtful reminders of past mistakes. It's understanding how honoring men who fought to continue the practice of slavery is hurtful to the decendants of those slaves — many of whom continue to be mistreated today. 
That's real learning. 
And that would be a heritage worth honoring.
Opinion | Science is hard for Alabama, Del Marsh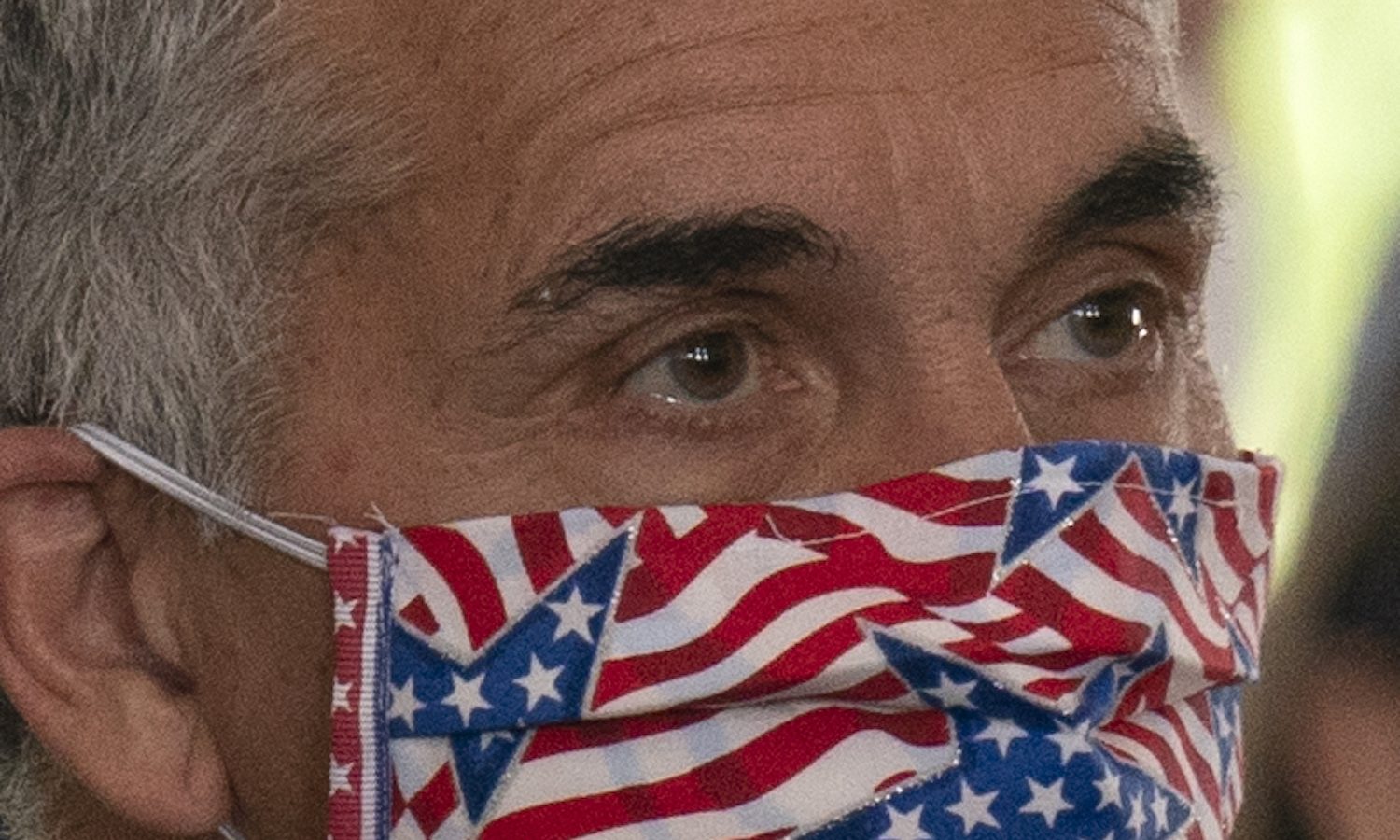 On a good day in Alabama, science is not our friend. On bad days, during complicated, scary times, when science and medicine are confusing and offering hard solutions to tough problems, watching our people try to science is like watching a monkey fold a fitted sheet. 
Such has been the case in the days of COVID-19, when this state's conservative leadership has been bamboozled by the great invisible enemy and left choosing between letting thousands die or potentially losing money and jobs.
Which is really no choice at all for them, even though they did pretend for a week. 
In reality, the actual choice for Alabama leadership has been what it always is: A choice between Option 1, which is supported by facts and science and experts and data, and Option 2: What they really want to believe, regardless of facts and data and science and experts. 
You can probably guess which way the majority has gone. 
We were one of the first states to "reopen" our economy, and despite skyrocketing new cases and hospitalizations, Gov. Kay Ivey has refused to reassert any restrictions that were lifted. Bars are still open. Restaurants are serving dine-in customers. 
It's like life is going on just fine. Even though more than 1,000 people have died in less than five months, and hundreds more are packed into Alabama hospitals with a life-threatening virus. 
Still, our politicians are clinging to the dumbest of beliefs and are actively pushing debunked theories that they really want to believe despite no evidence or even evidence to the contrary. 
Like Senate President Del Marsh, who, when asked Thursday about Alabama's trend of record-breaking numbers of new cases, said he hopes more people get coronavirus because "we start reaching an immunity the more people who have it and get through it." 
Sen. Del Marsh (R) Anniston, says he wants to see more people get #coronavirus to build up an immunity. I asked was he concerned about Alabama's latest surge in cases. pic.twitter.com/omb2GVg9Ev

— Reshad Hudson (@ReshadHudson) July 9, 2020
Now, as much as it warms my heart to hear an Alabama conservative embrace evolution, Marsh is, in fact, wrong. Not only is there little evidence pointing to effective "herd immunity," but there is evidence indicating that the theory is completely incorrect. 
Sweden, which was the most often cited example by your idiot friends on Facebook, tried the whole "herd immunity" approach. It shut down nothing. Let people have their freedoms. Didn't impose any requirements for masks. It was hailed as a beacon of light by the far-right nuts. 
Fox News isn't airing those puff pieces anymore. 
Sweden has turned into the world's cautionary tale. Deaths in the country are 40 percent higher than in the US. They're significantly higher than in neighboring countries. And Sweden's economy has been hammered, just like everyone else's economy. 
So, if you're scoring at home, Sweden got all the economic catastrophe plus an off-the-charts death rate. 
Which is what Del Marsh apparently wants for Alabama. Or maybe he doesn't know what he wants, because shortly after saying that he hopes a bunch more people get coronavirus, he also said that he doesn't want anymore deaths. Which is a lot like saying you want a bunch more ice cream but no more calories. 
Of course, the real problem in all of this is that we've handled this crisis — both here in Alabama and at the federal level — in the same manner in which Republicans handle everything: As if there are only two, stark options and no middle ground. 
Because there's simply no way we could both open businesses and impose meaningful limitations that scientists and doctors tell us help stop the spread of the virus. There's no way we could allow some businesses to open while keeping other shuttered (and providing those closed businesses with needed money for survival). There's no way we could have opened up things like beaches and parks — things that science and doctors tell us are unlikely to contribute to spread — while simultaneously preventing dine-in eating at beach restaurants or shutting down entertainment businesses, like nightclubs and bars. 
No, much easier to tell everyone to get the virus and hope for the best. 
What Marsh said Thursday is dangerous and dumb. He should be condemned for it. And when this is all over, and we're counting our dead, his words, and the failed GOP leadership through this crisis should be remembered. 
Because they contributed to this catastrophe.