Sessions calls on Birmingham to reverse decision against the Church of the Highlands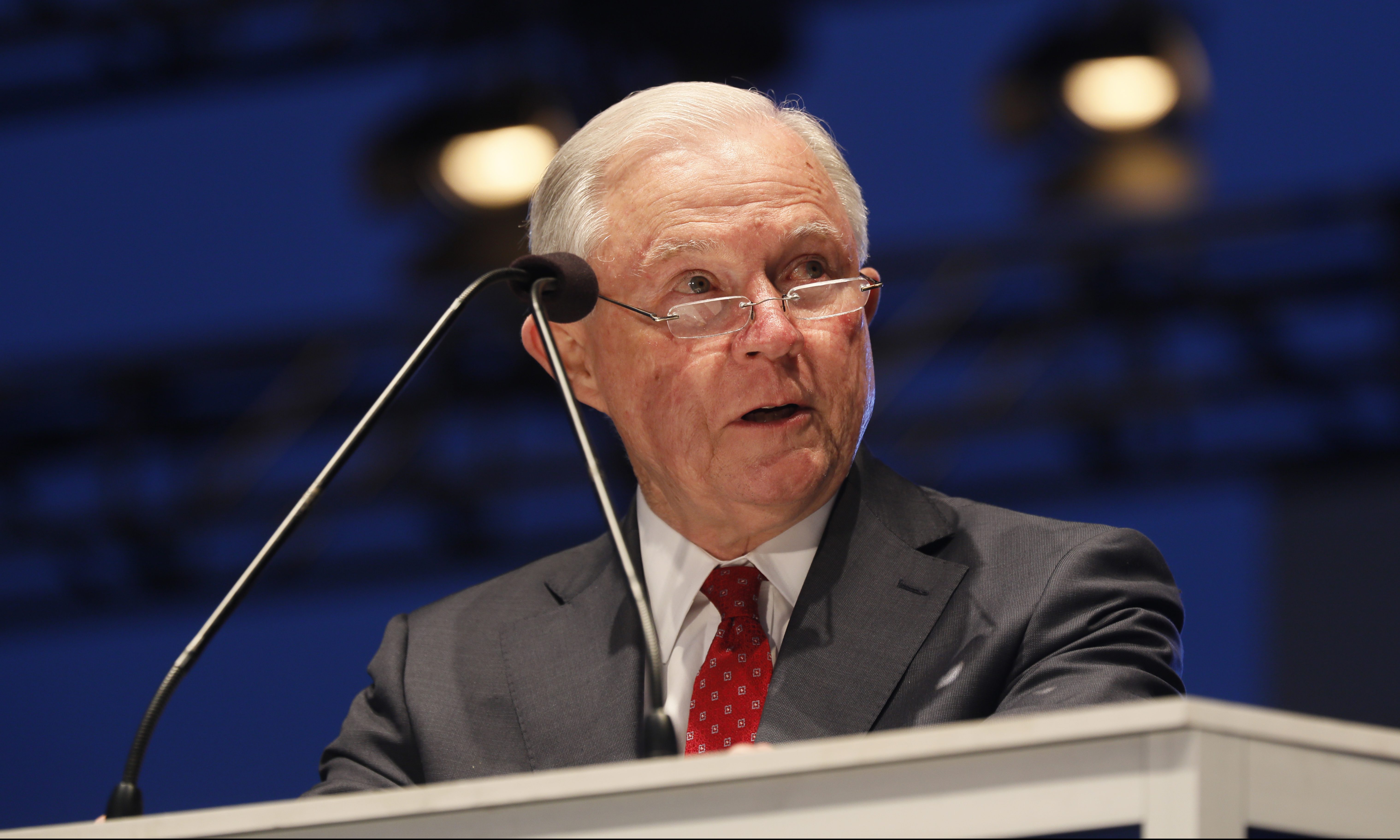 Wednesday, former U.S. Senator and current Senate candidate Jeff Sessions (R-Alabama) said that actions taken against the Church of the Highlands "Represent an attack on both religious liberty and freedom of speech."
"The actions taken by the Birmingham Housing Authority and the Birmingham Board of Education against the Church of the Highlands represent an attack on both religious liberty and freedom of speech," Sen. Sessions said in a statement. "This cannot happen in America, and certainly should never happen in Alabama. Birmingham will not become Berkeley. "
Pastor Chris Hodges was criticized by some in the social justice and Black Lives Matter community for some of the conservative posts that he liked on social media. Due to those "politically incorrect" sentiments the Birmingham Board of Education voted on Tuesday night to end its leases with the Church of the Highlands. This followed similar actions by the Birmingham Housing Authority. The church paid an average of $12,000 a month each to rent Parker and Woodlawn High Schools for Sunday worship services. This agreement pays the city schools a total of $288,000 per year.
Hodges has deleted his social media accounts.
Sessions condemned the actions and is urging Birmingham to reverse their decisions.
"The First Amendment guarantees to every American the right to freely express their religious beliefs," Sessions said. "Too often, this right has been ignored. This grave error must end. There's also a very real free speech issue here. The withholding of public facilities and the refusal to allow a church to minister as a result of a social media "like" implicates freedom of speech in a profound way. It is intolerable for a government agency to deny access and discriminate against a faith-based organization, based on a political or religious disagreement. This is a dangerous trend we're seeing today. It is the vicious and ugly side of political correctness. If this intimidation in the name of "tolerance" by the Birmingham government is allowed to stand, don't be surprised if politically correct officials begin trying to condition government contracts, approvals, and permits on whether the applicant has ever "liked" a social media post that suggests support for President Trump or conservative causes."
"Protecting religious liberty and freedom of expression and stopping the abuses of political correctness will be a top priority of mine when I return to the Senate," Sessions stated. "Government resources cannot be used as a hammer to suppress personal viewpoints, but that is what is happening here: the Birmingham Board of Education and the Birmingham Housing Authority are using government power to coerce people into specific viewpoints. They are seeking to bludgeon faithful and service-oriented citizens to adopt certain viewpoints on issues, and demanding that Alabamians bow to politically correct viewpoints before they can serve the public or have access to public facilities. At its base, this action is outrageous, and amounts to a rejection of the American ideal of individual freedom. It must not stand."
"The Housing Authority is an extension of the Mayor, and it is Mayor Woodfin's responsibility to call for a reversal of the Authority's outrageous action, and this he must do now," Sessions stated. "The members of the Board of Education should likewise immediately reverse their blatantly anti-religious decision to terminate lease agreements with the Church of the Highlands. Make no mistake, the people of Birmingham and Alabama will not accept apparatchiks at the Housing Authority and officials at the Board of Education bludgeoning admirable citizens because of political differences. Alabamians will not be told what to do or how to think."
Birmingham has an elected school board that does not answer to the Mayor and City Council.
Sessions said that the actions against the Church of the Highland reveal, "That the Housing Board, the Mayor, and even the government of Birmingham share the radically liberal and anti-religious and anti-free speech policies of places like Berkeley and Portland. We can never allow the government to dictate what American citizens say or believe. These actions, at a most fundamental level, are un-American."
Sessions is running for the Republican primary runoff on July 14 against former Auburn head football Coach Tommy Tuberville. The winner will face incumbent Sen. Doug Jones (D-Alabama) in the general election on November 3.
Opinion | For Coach Tub, no thinking required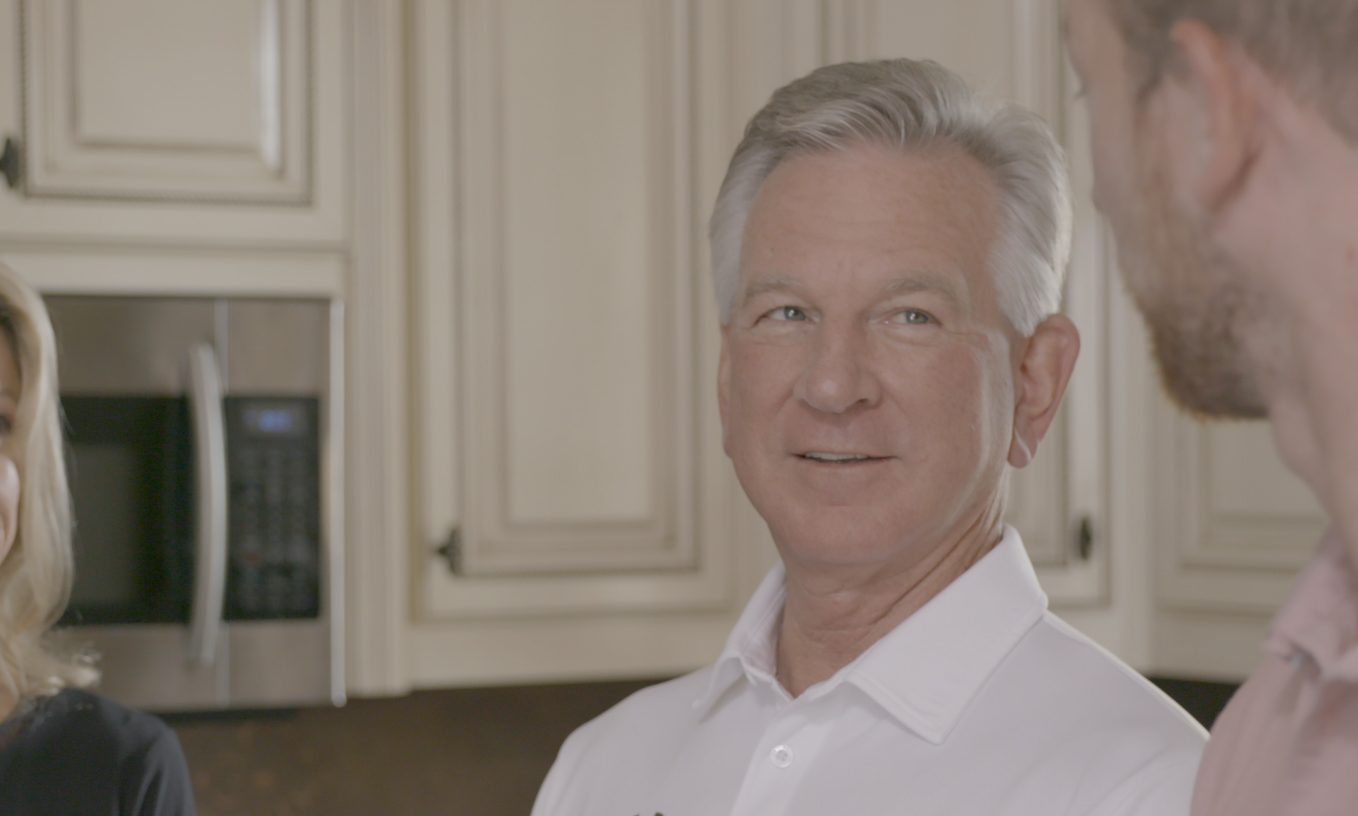 Has Tommy Tuberville ever had an original thought? It doesn't sound like it. Coach Tub basically spews Republican talking points and keeps his mouth firmly locked onto Donald Trump. He disrespects Alabama voters so much that he thinks that's all he needs to do to win a place in the U.S. Senate.
Tuberville recently addressed the St. Clair County Republican Party at its September meeting. As reported by APR, Tuberville is quoted as saying the following, and I'll offer a short rebuttal. I'm doing this because Tuberville is clearly afraid to death to debate his opponent, U.S. Sen. Doug Jones.
So here goes:
Tuberville: "America is about capitalism, not socialism. I think we are going to decide which direction we are going to go in the next few years."
Me: We decided which way we were going to go years ago, when the federal government started subsidies for oil and gas companies, farmers and other big industry and business. That, coach, is your so-called "socialism."
I'm not necessarily opposed to subsidies to boost business, depending on the cause, but I'm not going to let a dimwitted, know-nothing, mediocre, former football coach pretend we don't already have "socialism" in this country.  
What Tuberville really means is that he's against "socialism" like Medicare or Medicaid or Social Security or food assistance or health insurance. He's a millionaire already, so there's no need for him have empathy for or support a safety net for people who are less fortunate socially and economically. That's Tuberville's "socialism," and the Republican Party's "socialism," and Trump's "socialism."
That's a cruel, mean perspective that would cast aside the great majority of Americans for the rich (Tuberville, Trump) and connected and, where Trump is concerned, the fawning.
Tuberville: "I am not a Common Core guy. I believe in regular math. We need to get back to teaching history."
Me: I would love to ask Coach Tubby, one-on-one, exactly what he thinks "Common Core" is. I'll guarantee you he can't explain more than he already has. "I believe in regular math?" There is no other math. It's math. Does he think there's a math where 1+1=3? There isn't one. There are a variety of ways to teach math, but there's only math, not a "fake" math or a "Republican" math or a "Democratic" math or, God forbid, a "Socialist" math.
And when Coach Tommy said, "We need to get back to teaching history," one wonders if he's ever been into a classroom. We know more than a few of his former players weren't in many classrooms, if reports are correct. But they always played the game under his uninspired coaching.
Of course schools teach history.
The history Coach T. is talking about is Donald Trump's "white" history, the one we've been teaching in our schools forever. Not real history; you know, the one where the United States was founded as a slave-holding nation, where Native Americans were massacred and starved by the hundreds of thousands, where white supremacy was codified within our laws, where any color but white was subjugated. That history. The history that is finally fading away, so we can really see where we've been as a nation—so we know where, as a nation, we need to go.
Tuberville: Tuberville said he supports following the Constitution and appointing a replacement for Associate Justice Ruth Bader Ginsburg, who died Friday.
Me: Well, of course he does. Tuberville doesn't have an independent thought in his body, and Donnie told him this is what he's supposed to think. The big question: How much will a Senator Tuberville be able to function as a member of a minority party in the Senate — with no Papa Trump in the White House to tell him what to do?
Both scenarios are real possibilities, if not likelihoods.
There is no question that Doug Jones is far more qualified than Tuberville. Jones can work across the aisle, which will be vitally important if Democrats take control of the Senate. Jones has his own thoughts, which sometimes go against the Democratic Party's wishes. Jones is independent, smart and represents Alabama well.
Tuberville is a failed football coach who lives in Florida. That's about it.