Opinion | This is who we are
That noose in the garage — that's us. 
The Confederate statues all over the place and the ignorant law protecting them — that's us. 
The racist state constitution that openly discusses its intention to deprive Black citizens — that's us. 
The overwhelming support for a president who has built his campaign and his presidency on hate, racism and the mistreatment of all minorities — that's us too. 
All of this is who we are, Alabama. 
Stop saying otherwise. 
Ever since that noose found its way into Bubba Wallace's garage stall at Talladega on Sunday, there has been a never-ending stream of people who can't wait to tell you that such an act is "not who we are in Alabama." 
Oh, hell yes it is. 
I mean, what are you even talking about? Do y'all walk around with your eyes and ears closed? Do you think words and actions don't matter? 
On the way into that track on Sunday, dozens of people lined Speedway Boulevard to fly rebel flags. Outside the track, pretty much every vendor sold rebel flag t-shirts. There was an airplane flying a giant banner, emblazoned with the flag, over the track. 
None of those people could get into the track because of the COVID-19 limitations. They went there for the sole purpose of driving around with their traitor flags because NASCAR had banned them. 
And why had NASCAR banned them? Because the sport's only Black driver said the flags make Black racing fans feel uncomfortable — so uncomfortable that they rarely attend NASCAR events — and that "no one should feel uncomfortable at a race."
Of course those flags make Black fans uncomfortable. Those flags — red with a blue X — have been flown by every hate group, including the KKK, since the 1940s. That flag was never the official flag of the Confederate states — a fact that really upends that whole "heritage not hate" line — but rose to prominence among white people after its use to promote racism. 
Outside of the swastika, there is no more obvious symbol of hate, bigotry, awfulness and ignorance than the rebel flag. 
But our people don't care. And they don't care if flying it or displaying it — or holding onto the statues of the men who fought to enslave, murder, rape, torture, kidnap and sell other humans — hurts you. 
At this point, I don't think they even hear the ignorant things they say or the hypocrisy of their words. Such as this state's politicians, including Gov. Kay Ivey, condemning all racism while at the same time coddling the racists and their ignorant views through bills that protect confederate monuments. 
For the love of God, imagine for a moment that a man enslaved your ancestors, beat them regularly, sold off their children, murdered a few of them and generally treated them terribly. Now, imagine your feelings while strolling by a statue of that man — even if he did war good. 
But then, there I go pretending that logic and decency and compassion matter at all. When they most clearly do not. Not if the alternative is losing cheap votes or giving up a flag that quite literally means nothing or tearing down a statue of a man who you wouldn't bother giving decent health care to if he were just a United States military veteran. 
The people of Alabama have, time and again, chosen hatefulness and divisiveness and meanness over simple decency to other humans. Even when those other humans have stared our people in the face, with sincerity and honesty and bravery, and explained their very real pain, we have still found bogus reasons to ignore it. 
Maybe it's not as bad as it once was, or maybe it's just not as blatant. But stop trying to paint this image of Alabama as a place where racism is resisted by our state lawmakers and shunned by those in power — where pandering to it doesn't get you more votes than not.
Because that, after all that's happened, is still who we are.
Opinion | The clumsier, dumber George Wallace: Donald Trump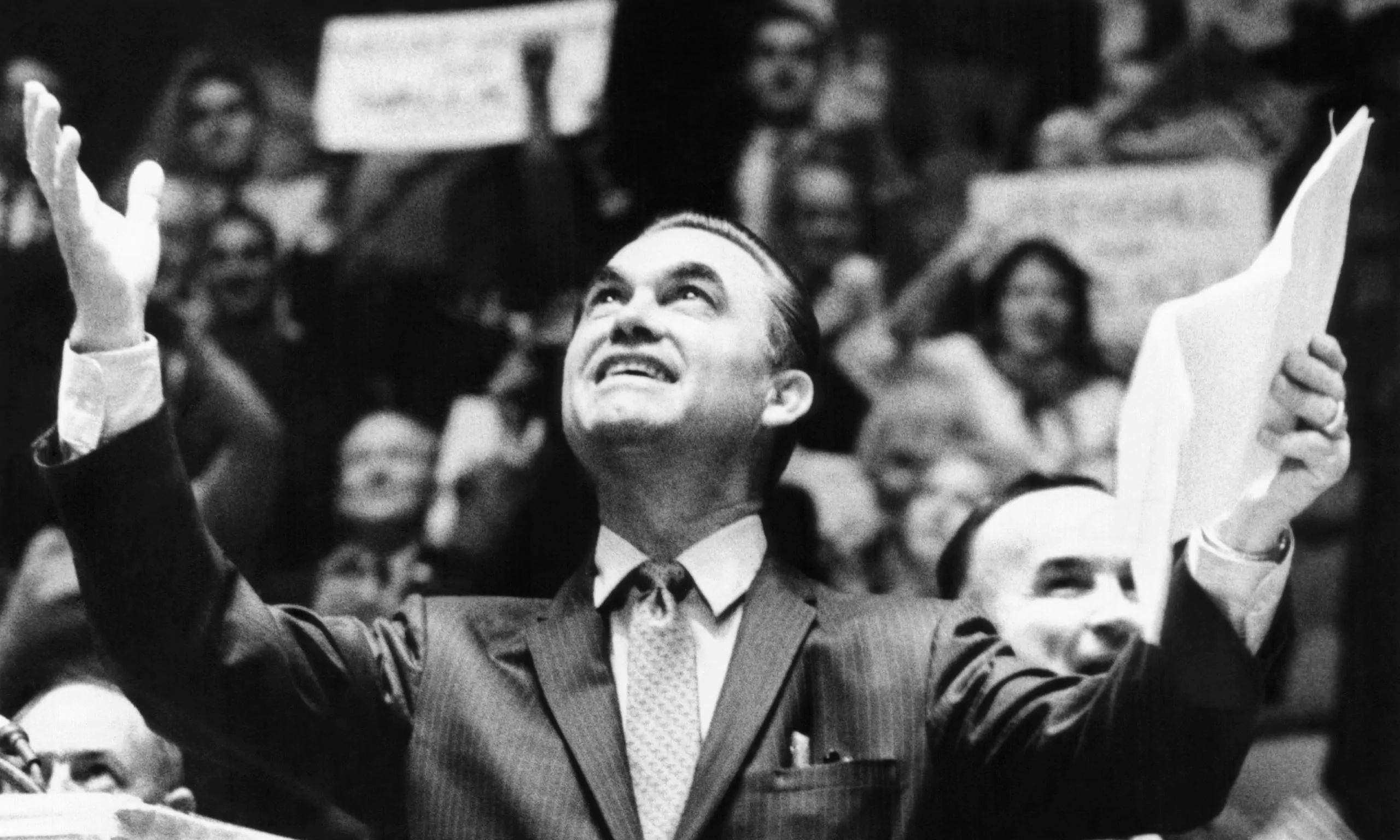 Be afraid, white people. The Blacks and Hispanics are coming for you. Coming for your children. Coming for your wives. And now, the police are being prevented from protecting you.  They're going to take your statues. They're going to take your jobs. They're going to take your rights.
This is the message that the Trump re-election campaign will push. 
It is the only message they have left, as their candidate has so royally screwed up everything else he has touched. 
His precious economy is in shambles — a result of his botching the response to the coronavirus pandemic so spectacularly. There is unprecedented civil unrest — a result, in part, of his overbearing and callous attempts at "law and order" while ignoring the pleas of Black Americans seeking equal treatment. And there is a seemingly endless barrage of embarrassing news, mostly stemming from Trump's Twitter feed and the bumbling group of imbeciles and racists that make up his cabinet and closest advisors. 
So, a culture war is all they have left. And dammit, they plan to play it like a fiddle at a bluegrass festival. 
Trump began his march down this pathway in earnest on Saturday, delivering a disgusting and divisive speech aimed at stoking fear and playing up the Black-v-white culture war. 
On Monday, after a day of golf on Sunday — because even racists rest on the sabbath — he was back at it, attacking, of all people, NASCAR driver Bubba Wallace. Reviving an old story for no apparent reason, Trump called the noose left in Wallace's garage stall a "hoax" — an outright lie, since there was, in fact, a noose in the garage stall — and asked if Wallace had apologized. Of course, Wallace has nothing to apologize for, since he didn't report the noose, didn't investigate it, didn't ask the FBI to look into it and generally handled himself with grace and dignity throughout the ordeal. 
Unlike the president. On any given day. 
But we weren't finished. By late Monday, Trump's chief of staff, Mark Meadows, was on the channel your grandparents claim tells them the truth about stuff, and was sending the scared whites into full-on panic. Meadows, without an ounce of shame or the intelligence to know he should have some, exclaimed that Trump is "the only thing that stands between a mob and the American people." 
(And by "American people," he means white people.) 
"First, it's the statues. Then, it's the businesses. Then, it's their homes," Meadows said. 
It's like a dumber, clumsier, less articulate George Wallace campaign. 
But then, the entirety of Trump's presidential run and presidency has essentially been a slightly updated, less polished George Wallace campaign. Leaning on thinly-veiled racism, stoking racial anger, massaging the fear that so many white people have of anyone who looks slightly different. 
Now, they're going full-Wallace. Because it's all they have. 
Trump has proven that he doesn't care about anything or anyone, and will put his interests above the American people and the security of the country. Hell, he sold out American soldiers without batting an eye. 
So, he will burn this place to the ground, if he must. And 30 percent of the country, at least, will follow along. Happily holding tiki torches and chanting that the Jews won't replace them, like the very fine people they are. 
That hateful rhetoric and the regression it represents — after all this country has gone through, after all the growth and all the progress — is what we should all fear the most.