Sessions releases four-part immigration plan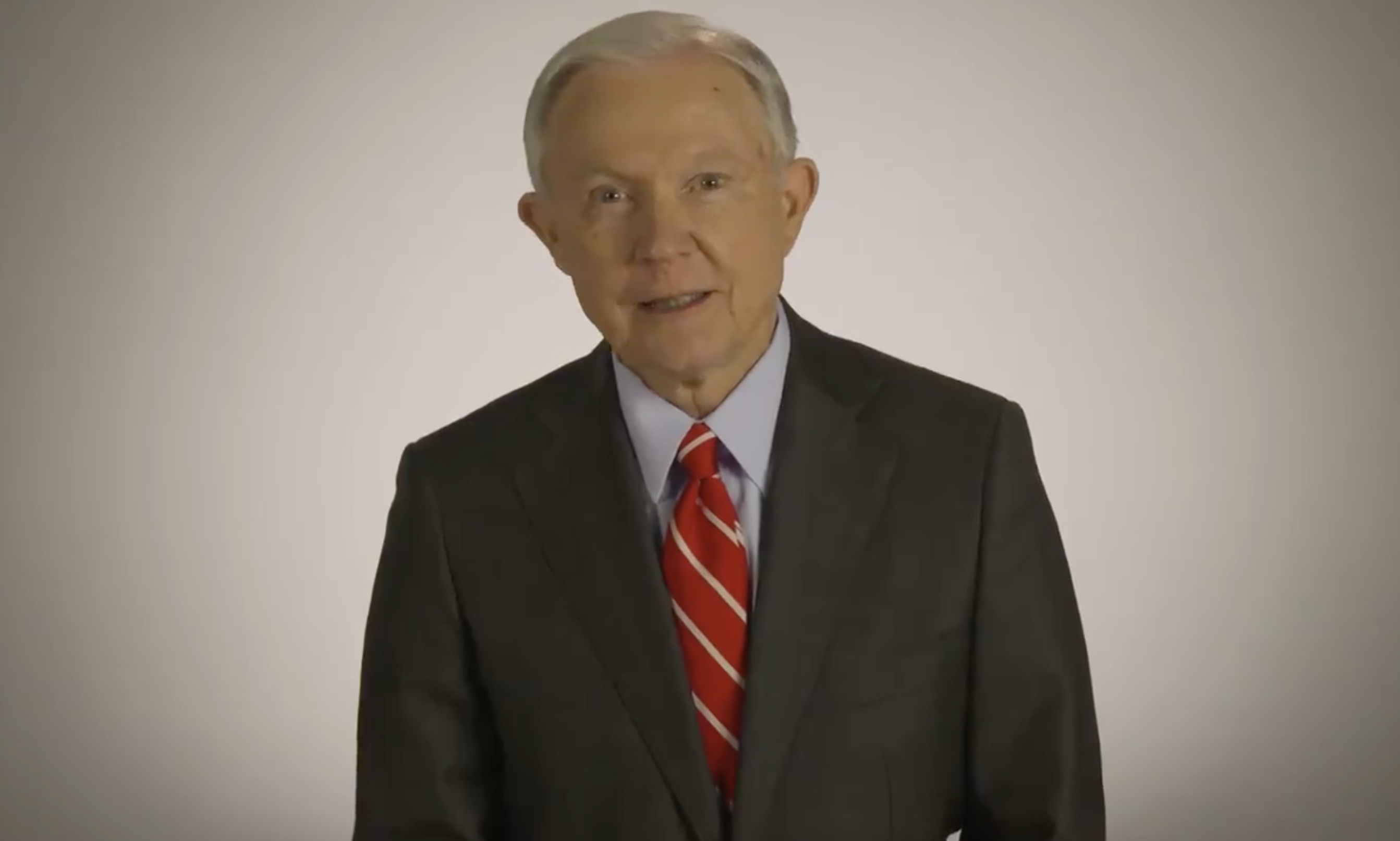 Monday, former U.S. Senator Jeff Sessions (R-Alabama) released a new four part immigration reform plan.
Following the Supreme Court's decision thwarting President Donald J. Trump's (R) effort to swiftly end the DACA amnesty program, Senator Sessions released a plan to fix America's immigration system.
The plan has four pillars which Sessions claims provide the right framework for Congress to fix the American immigration system in a responsible way that protects American workers and interests first. Sessions says that this is especially crucial now, with unemployment at over 13 percent.
First, Sessions would reduce the number of foreign workers coming to the United States. The United States brings in approximately 1.4 million guest workers every year, Sessions claims that many of them come to the United States to displace American workers by taking white-collar jobs (such as tech jobs) for minimal pay. Sessions claimed that the massive number of foreign guest workers drives down wages for American workers and limits their upward mobility.
Sessions said that President Trump should be praised for following Sessions' recommendation to extend and expand the immigration proclamation to limit guest workers until the American unemployment numbers return to normal, so now we need to reduce the number of foreign workers for the long-term, to protect Americans first.
Sessions said that Tommy Tuberville disagrees with this policy and has repeatedly said "we need workers," he's suggested that we should bring in 400,000 more Indian tech workers, and his only limitation is that he wants unlimited numbers of foreign workers to come here "the right way."
Sessions said that if you can't control your own borders, you have no national sovereignty—you aren't even a nation at all if you can't control your borders. To that end Sessions would build the wall, but would not stop there. Sessions proposed that we fully fund ICE and the Border Patrol, and do a better job of tracking aliens in the United States to make sure they leave when they are supposed to leave.
Session proposed deporting all criminal aliens and end sanctuary cities. As Attorney General, Jeff Sessions deporting criminal aliens a priority of the Department of Justice. In Sessions' plan Congress would act to cut off federal funds to sanctuary cities and states. If they choose to protect criminal aliens from federal immigration enforcement, they do so at the expense of the law-abiding citizens and residents who are victims of those aliens' crimes. Sessions said that they should not get a dime in federal funding until they stop shielding criminals from justice.
Finally Sessions proposed ending President Obama's DACA amnesty program. President Trump and then-Attorney General Sessions worked in 2017 to cancel President Obama's illegal DACA amnesty program. After three years of litigation, last week the Supreme Court issued a ruling in which they told President Trump to try again and jump through procedural hoops. Sessions said that President Trump must follow through on his promise to resubmit the DACA rescission and cancel that unlawful program.
"Our immigration system is terribly broken," Sessions said. "And as I said month ago, in an employment crisis we do not have jobs to give to foreign workers. "The Supreme Court's decision on Obama's unlawful DACA amnesty is the latest example of the Swamp working to push illegality and open borders. It must end and I am prepared and ready to fight to return our immigration system to the Rule of Law. I have a plan and I give this promise to the people of Alabama: immigration will serve America's interests and no else when I return to the United States Senate."
Sessions claims that he would be a stronger fighter on the immigration issue than his July 14 Republican primary opponent, former Auburn head football Coach Tommy Tuberville.
"Tommy Tuberville has no clue," Sessions stated. "Tommy Tuberville is flat wrong on immigration. What is the Tuberville immigration plan? Just a few months ago, Tuberville said he thinks we should bring in 400,000 more Indian tech workers to take American white-collar jobs. Well, the Tennessee Valley Authority just laid off more than 100 American tech workers because it's outsourcing those jobs to foreigners, instead—that's Tommy's immigration plan at work, prioritizing foreign labor over the American worker and it is immoral and unconscionable."
Sessions was Senator from 1997 to 2017 and Attorney General from 2017 to 2018.
The eventual Republican nominee will face incumbent Senator Doug Jones (D-Alabama) in the November 3 general election.
UAB doctor urges public get flu vaccine as COVID-19 continues to spread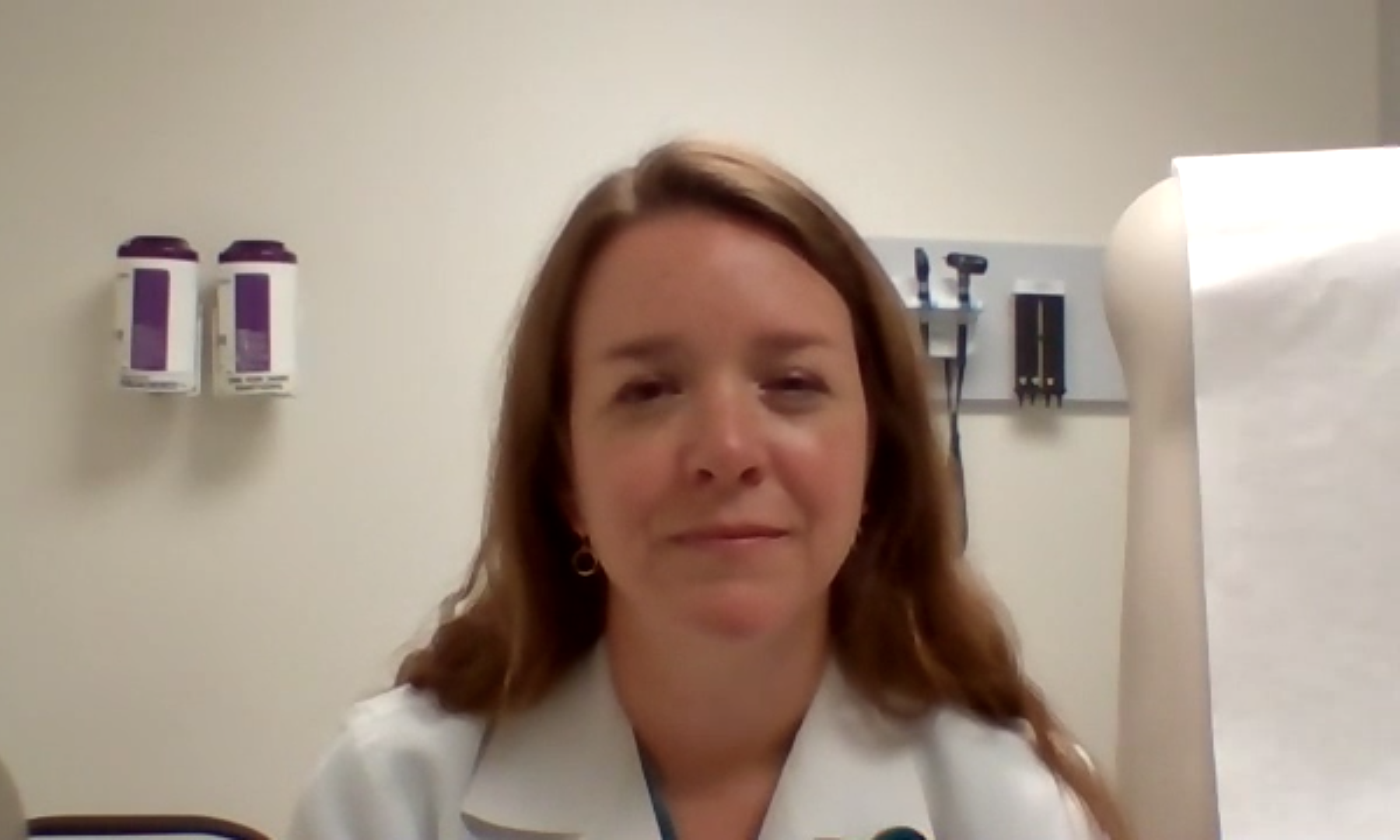 As the flu season nears, Alabama health care providers are encouraging the public to get flu vaccines to prevent stressing hospitals, which continue to care for COVID-19 patients. 
"We just are really encouraging everyone to go ahead and get vaccinated," said Dr. Erin DeLaney, assistant professor in the department of family and community medicine at UAB's School of Medicine, speaking to reporters on Thursday. 
DeLaney said physicians are encouraging flu vaccinations, regular hand washing and social distancing because they're not sure what flu and COVID could look like together.

"We know that there are other respiratory pathogens that together, combined with the influenza virus, can have poor outcomes," DeLaney said. "And we know that the flu and COVID separately can have poor outcomes, so we're hoping to protect as many people as we can." 
DeLaney also discussed what will likely be the challenge for the public in attempting to determine whether they have the flu or COVID-19, which would prompt them to seek coronavirus testing.  
"Unfortunately, coronavirus and influenza, they will share a lot of the same symptoms," DeLaney said. "The only thing that's going to be completely different would be the loss of sense of taste and smell, is specific to COVID." 
DeLaney said the medical community will have to rely on testing to determine between a case of influenza or COVID-19, and recommended that if a person isn't able to get a coronavirus test they should assume they have COVID-19 and self-quarantine for 14 days. 
Taking a clue from areas of the world that have already seen the start of the flu season, DeLaney said it appears that the spread of flu in those areas has been lighter this year, most likely because of what's being done to protect people from COVID-19, including the wearing of masks, social distancing and regularly washing hands. 
"We are hopeful that would also be our same experience as we enter our flu season — that if people are vigilant with COVID that it would protect us from not only the flu but other respiratory pathogens as well," DeLaney said. 
Speaking about the upcoming Halloween holiday, DeLaney said if families decide to go door-to-door with their children, eager for candy, masks should be worn. Masks that come with costumes do not provide protection, however, and DeLaney said they don't recommend placing cloth masks over costume masks either. Medical providers are encouraging kids to wear Halloween-themed cloth masks instead. 
The Centers for Disease Control and Prevention encourages families giving out candy on Halloween not to put the candy in a bowl for children to reach into, but instead suggest placing candy into separate bags and to place the bags outside the home.
She also recommended other outdoor activities in lieu of door-to-door candy gathering. 
"So an outdoor pumpkin carving. Playing some Halloween music outside or having different types of activities where people are not going to be gathering closely, or not all touching the same things, would be ideal," DeLaney said.
There have been 148,206 confirmed cases of COVID-19 in Alabama as of Thursday, when the state added 1,052 new cases, according to the Alabama Department of Public Health. As of Thursday, 2,506 people have died in Alabama from COVID-19, 18 of which were added on Thursday.