Opinion | America needs building up, not tearing down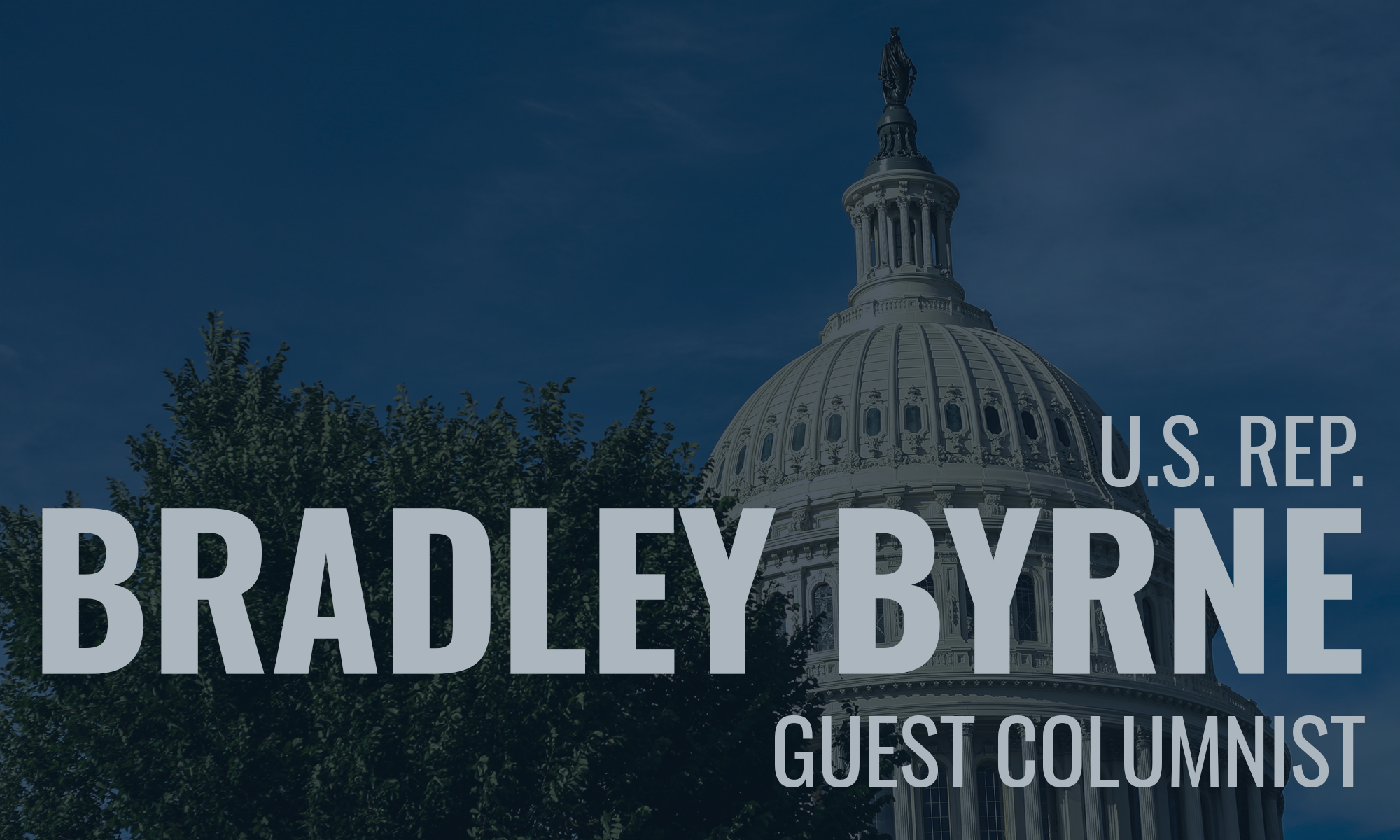 Our brilliant Founders built our democracy upon two different but complimentary pillars.  The first and more obvious pillar is our constitutional system itself, what the writers of the Federalist Papers called the "new science of politics."  Our representative democracy would not be possible without our revolutionary constitution and the laws that uphold it, separation and enumeration of powers, and effective checks and balances.
 The second pillar is more difficult to define but just as essential – nationally shared values and a common morality.  Our Founders believed the natural expression of these shared values would be a patriotism and respect for our fellow citizens.  In a functioning democracy where the government is a reflection of the people whose popular will directs it, civic virtue is a necessity.  Alexis de Tocqueville, the French observer of early America, saw the source of our strength when writing "America is great because she is good, and if America ever ceases to be good, she will cease to be great."  Without the second pillar, our democracy would be broken.
Let's go back to the first principles that united the people of our young Republic and guided our Founders as they began the great American experiment.
In the very first chapter of Genesis, we are told that God made humans in His own image.  We are all His children and that makes all of us of equal and inestimable worth.  St. Peter in Acts 10, and St. Paul in Galatians 3 and Romans 2, make perfectly clear that we are not to show "partiality," to ascribe more moral worth to one ethnic or class group over another.  And the second of the Great Commandments is that we should love one another as we love ourselves.
 The Declaration of Independence echoed these great Biblical principles when it said, "We hold these truths to be self-evident, that all men are created equal, that they are endowed by their Creator with certain inalienable rights, that among these are Life, Liberty and the pursuit of Happiness."  But, the truth of America is that we excluded black people from these principles at the very moment we appealed to the world to recognize our existence as a new and independent nation based on noble ideals.  We didn't live up to those ideals.
 The drafters of the Constitution didn't fix this failure.  It took a civil war 75 years later, and the loss of 600,000 lives, to end slavery.  And the end of slavery did not bring equality and justice to black Americans, who endured segregation and violence for decades until the Civil Rights Movement brought an end to legal segregation as well as passage of the 1964 Civil Rights Act and the 1965 Voting Rights Act.  While we have made much progress since the 1960s, clearly we have more work to do.
 Each of the pillars of democracy needs reinforcement, and our response to our current challenge will determine our nation's course for decades.  New laws are needed to strengthen the first pillar by taking steps to restore faith between the overwhelming majority of good and decent law enforcement officers and the communities they serve.  Fortunately, there are areas of common ground between Republicans and Democrats.  But we cannot forget the second pillar.  As a civic-minded people, we have a duty to soberly reexamine and evaluate our values.  By doing so, we can restore important foundational values while recognizing where they fell short and course correcting.
The only way to make America better is by building our nation up, not tearing it down.  Perhaps we should remember these words of Tocqueville: "The greatness of America lies not in being more enlightened than any other nation, but rather in her ability to repair her faults."
Opinion | Auburn Student Center named for Harold Melton, first Auburn SGA president of color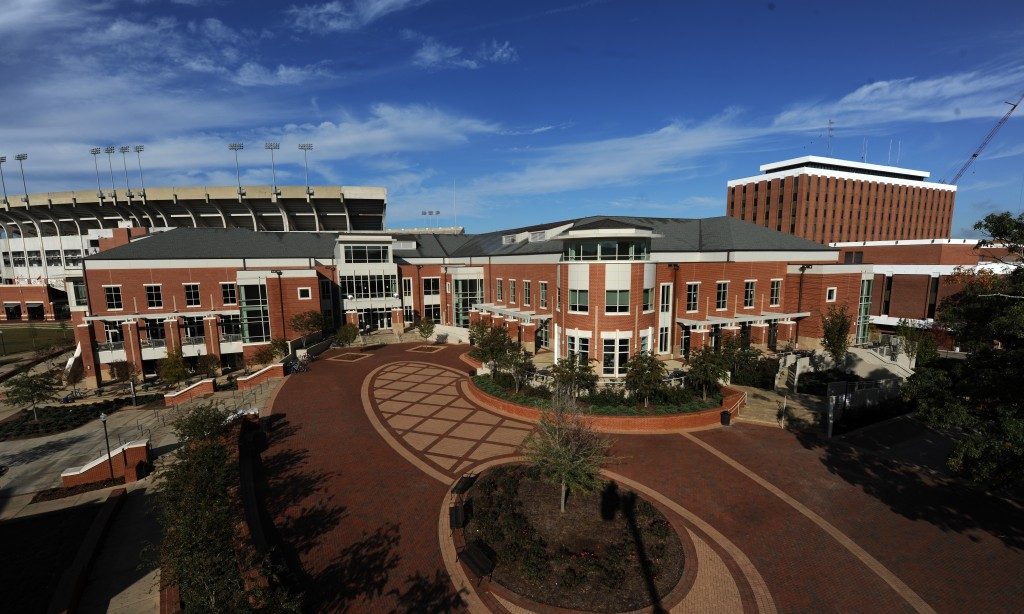 The year 1987 was a quiet one for elections across America but not at Auburn. That was the year Harold Melton, a student in international studies and Spanish, launched and won a campaign to become the first African American president of the Auburn Student Government Association, winning with more than 65 percent of the vote.
This was just the first of many important roles Harold Melton would play at Auburn and in an extraordinarily successful legal career in his home state of Georgia, where his colleagues on the Georgia Supreme Court elected him as chief justice.
Last week, the Auburn Board of Trustees unanimously named the Auburn student center for Justice Melton, the first building on campus that honors a person of color. The decision was reached as part of a larger effort to demonstrate Auburn's commitment to diversity and inclusion.
In June, Auburn named two task forces to study diversity and inclusion issues. We co-chair the task force for the Auburn Board with our work taking place concurrently with that of a campus-based task force organized by President Jay Gogue. Other members of the Board task force are retired Army general Lloyd Austin, bank president Bob Dumas, former principal and educator Sarah B. Newton and Alabama Power executive Quentin P. Riggins.
These groups are embarking on a process that offers all Auburn stakeholders a voice, seeking input from students, faculty, staff, alumni, elected officials and more. It will include a fact-based review of Auburn's past and present, and we will provide specific recommendations for the future.
We are committed to making real progress based on solid facts. Unlike other universities in the state, Auburn has a presence in all 67 counties through the Alabama Cooperative Extension System. Our review has included not only our campuses in Auburn and Montgomery but all properties across our state. To date, we have found no monuments or statues recognizing the history that has divided our country. We will continue our fact-finding mission with input from the academic and research community.
Our university and leadership are committed to doing the right thing, for the right reasons, at the right time. We believe now is the right time, and we are already seeing results.
In addition to naming the student center for the Honorable Harold Melton, we have taken steps to highlight the significant role played by Harold Franklin, the student who integrated Auburn. We are working to enhance the historical marker that pays tribute to Mr. Franklin, and we are raising its visibility in campus tours as we pay homage to his contributions as our first African American student. Last month, we awarded Mr. Franklin, now 86 and with a Ph.D., a long-overdue master's degree for the studies he completed at Auburn so many years ago.
We likewise endorsed a student-led initiative creating the National Pan-Hellenic Council Legacy Plaza, which will recognize the contributions of Black Greek organizations and African American culture on our campus.
In the coming months, Auburn men and women will work together to promote inclusion to further enhance our student experience and build on our strength through diversity. The results of this work will be seen and felt throughout the institution in how we recruit our students, provide scholarships and other financial support and ensure a culture of inclusion in all walks of university life.
Our goal is to identify and implement substantive steps that will make a real difference at Auburn, impact our communities and stand the test of time.
Naming the student center for Justice Melton is but one example. In response to this decision, he said, "Auburn University has already given me everything I ever could have hoped for in a university and more. This honor is beyond my furthest imagination."
Our job as leaders at Auburn is more than honoring the Harold Meltons and Harold Franklins who played a significant role in the history of our university. It is also to create an inclusive environment that serves our student body and to establish a lasting legacy where all members of the Auburn Family reach their fullest potential in their careers and in life.