Automobile Dealers Association of Alabama endorse Jeff Coleman for Congress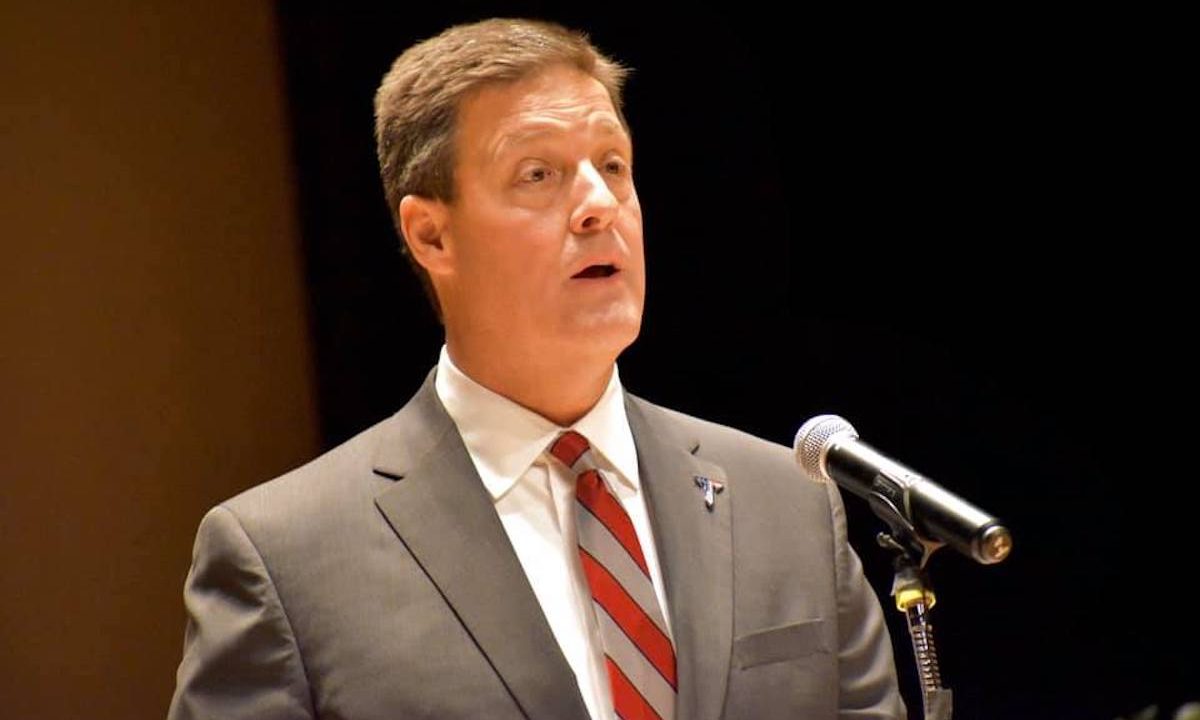 Republican 2nd Congressional District candidate Jeff Coleman said Wednesday that he has the endorsement of the Automobile Dealers Association of Alabama.
"It is a true honor to have the support from auto dealers across our great district," Coleman said. "Alabama's economic boom could not be possible without the effort and service of these job creators. I am encouraged by the outpouring of support by so many Alabama-based folks who are confident in my ability to stand with our President and bring our economy roaring back!"
Tom Dart is the President of the Automobile Dealers Association of Alabama.
"Jeff Coleman will be a strong pro-business leader that Congress needs," Dart said. "Jeff is the person we can count on to go to Washington and come back as the same man he was when he left. His pro-business, pro-Alabama values are what makes him the right man for the job. Auto dealers across the district and Alabama as a whole will benefit from his leadership and understanding of how vital transportation is to our nation's economy."
Coleman is a native of Dothan. Until recently he was the president and CEO of Coleman Worldwide Moving, the fourth generation of his family to head the company. Coleman is a former chairman of the Business Council of Alabama.
Coleman has been endorsed by both BCA and the Alabama Farmers Federation.
Coleman is running in the Republican primary runoff against former State Rep. Barry Moore, R-Enterprise. The eventual Republican nominee will face Democratic candidate Phyllis Harvey-Hall in the Nov. 3 general election.
The 2nd Congressional District is open this year because incumbent Congresswoman Martha Roby, R-Montgomery, is retiring after just five terms in the U.S. House of Representatives.
Sewell votes in favor of National Apprenticeship Act
The bill would invest more than $3.5 billion to create nearly one million new apprenticeship opportunities.
Congresswoman Terri Sewell, D-Alabama, last week voted in favor of the National Apprenticeship Act, legislation to reauthorize the National Apprenticeship Act for the first time since its enactment in 1937.
The new National Apprenticeship Act will create one million new apprenticeship opportunities over the next five years. Registered apprenticeships provide workers with paid, on-the-job training, and are the nation's most successful federal workforce training program.
"As a long-time supporter of expanding registered apprenticeships, I am thrilled to support today's legislation to provide 1 million new apprenticeship opportunities over five years," Sewell said. "Our Nation is facing the worst economic downturn since the Great Depression and estimates show that more than 7 million of the pandemic's job losses will be permanent. We need bold investments like those in the National Apprenticeship Act to accelerate the economy and help get the American people back to work in stable, good-paying jobs of the future."
The bill invests more than $3.5 billion over the next five years.
The act establishes a $400 million grant program to support the expansion of apprenticeship opportunities, including pre-apprenticeships and youth apprenticeships, which will increase $100 million annually to reach $800 million by 2025.
The legislation also codifies and streamlines standards for registered apprenticeship, youth apprenticeship and pre-apprenticeship programs to make it easier for both apprentices and employers to participate in high-quality apprenticeships and codifies the Department of Labor's Office of Apprenticeship.
It directs the office to convene industry leaders, labor organizations, educators and others to expand apprenticeships into new occupations and sectors.
Supporters say the bill could yield $10.6 billion in net benefits to U.S. taxpayers in the form of increased tax revenue and decreased spending on public-assistance programs and unemployment insurance, and that nothing is more effective at breaking the cycle of poverty than a well-paying full-time job.
Sewell is about to enter her sixth term representing Alabama's 7th Congressional District.