Governor announces broadband working group for CARES Act funding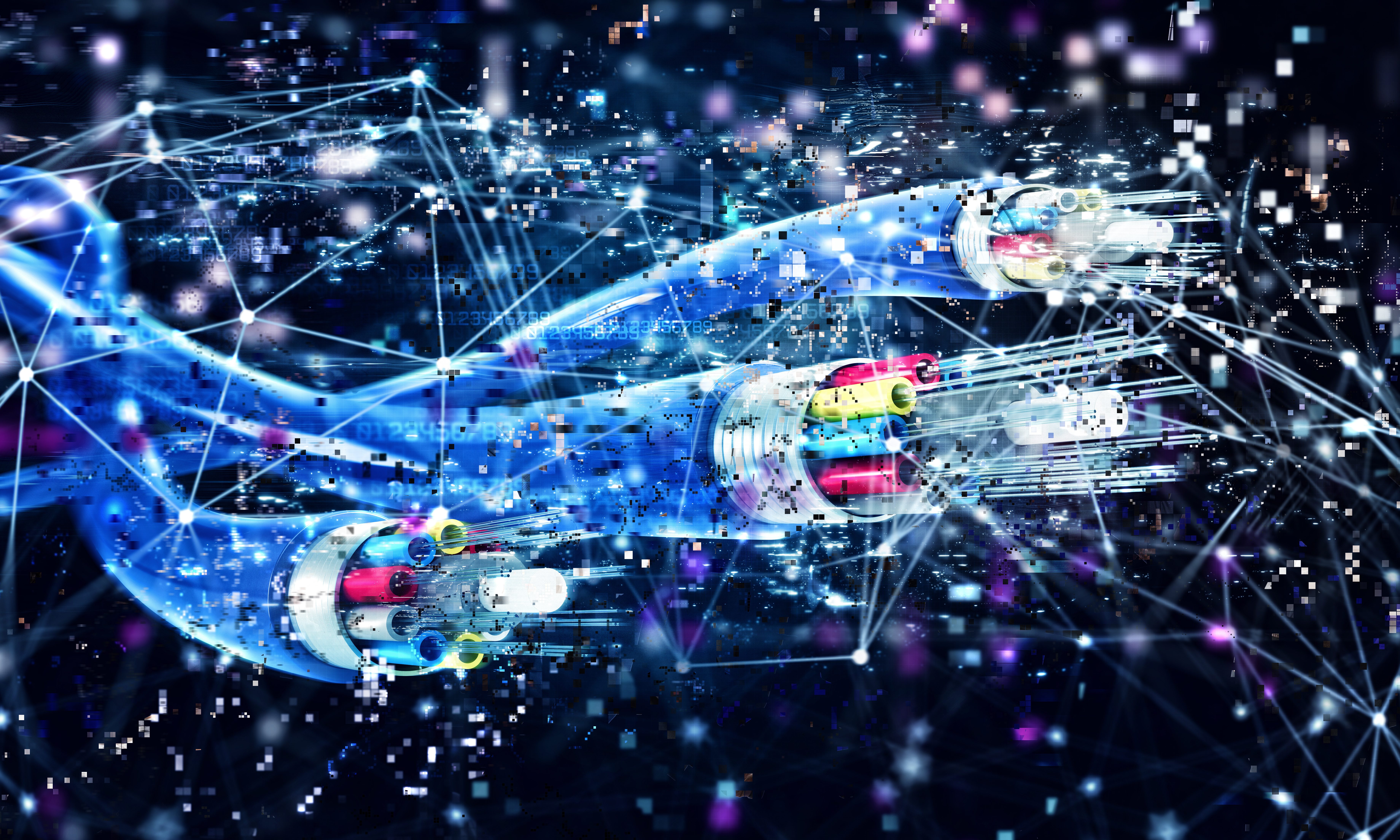 Gov. Kay Ivey on Thursday announced a Broadband Working Group to gather input and guidance on allocation of CARES Act monies. The group will be facilitated by the Alabama Department of Economic and Community Affairs.
The federal Coronavirus Aid, Relief, and Economic Security Act, known as the CARES Act, appropriated $1.9 billion to Alabama to mitigate the coronavirus pandemic. Alabama Act 2020-199 divided the state funds into 10 categories and charged up to $300 million to be spent to expand broadband statewide.
"Our state has serious gaps in broadband coverage, and we must do everything possible to ensure as many of our residents and businesses have access to a service that has become a vital part of  today's world whether through education, business, healthcare or dozens of other vital areas," Ivey said. "I am proud to establish this group of esteemed individuals to help us lay the groundwork moving forward."
Members of the Broadband Working Group include:
Kenneth Boswell, Director — Alabama Department of Economic and Community Affairs
Michelle Roth — Alabama Cable & Broadband Association
Marcus Campbell — Alabama County Commission Association
Mayor Gary Fuller — Alabama League of Municipalities
Jason Davis — Alabama Power
Cedric Hudson — Alabama Rural Broadband Coalition & Perry County Commissioner
Sean Strickler — Alabama Rural Electric Association
Trip Horne — ALFA
Wayne Hutchens — AT&T
Dr. R. Mark Nelms — Auburn University
Katie Britt — Business Council of Alabama
Kelly Butler — Alabama Department of Finance
Fred Johnson — Farmers Teleco
Lindsay Rane Carter — Great Southern Wood
Abe Carter — Harper Technologies
Taylor Smith — PowerSouth
Jeremy Fisher — TVA
Dr. Eric Wallace — UAB
Andy Newton — Uniti Fiber
Dr. Curt Carver — University of Alabama
Bob Davis — Verizon
ADECA administers the Broadband Accessibility Fund which was created to assist broadband providers in extending high-speed internet service in unserved areas of the state or in areas lacking minimum threshold service. ADECA is also requesting voluntary information on broadband internet access and speed from residents and businesses. Alabamians are encouraged to take the speed survey to help locate gaps in broadband service.
A meeting of the Broadband Working Group will be virtually held on Friday, June 26, at 11 a.m.
Nine people protesting for Medicaid expansion arrested outside Alabama Capitol
Among those arrested was former State Sen. Hank Sanders.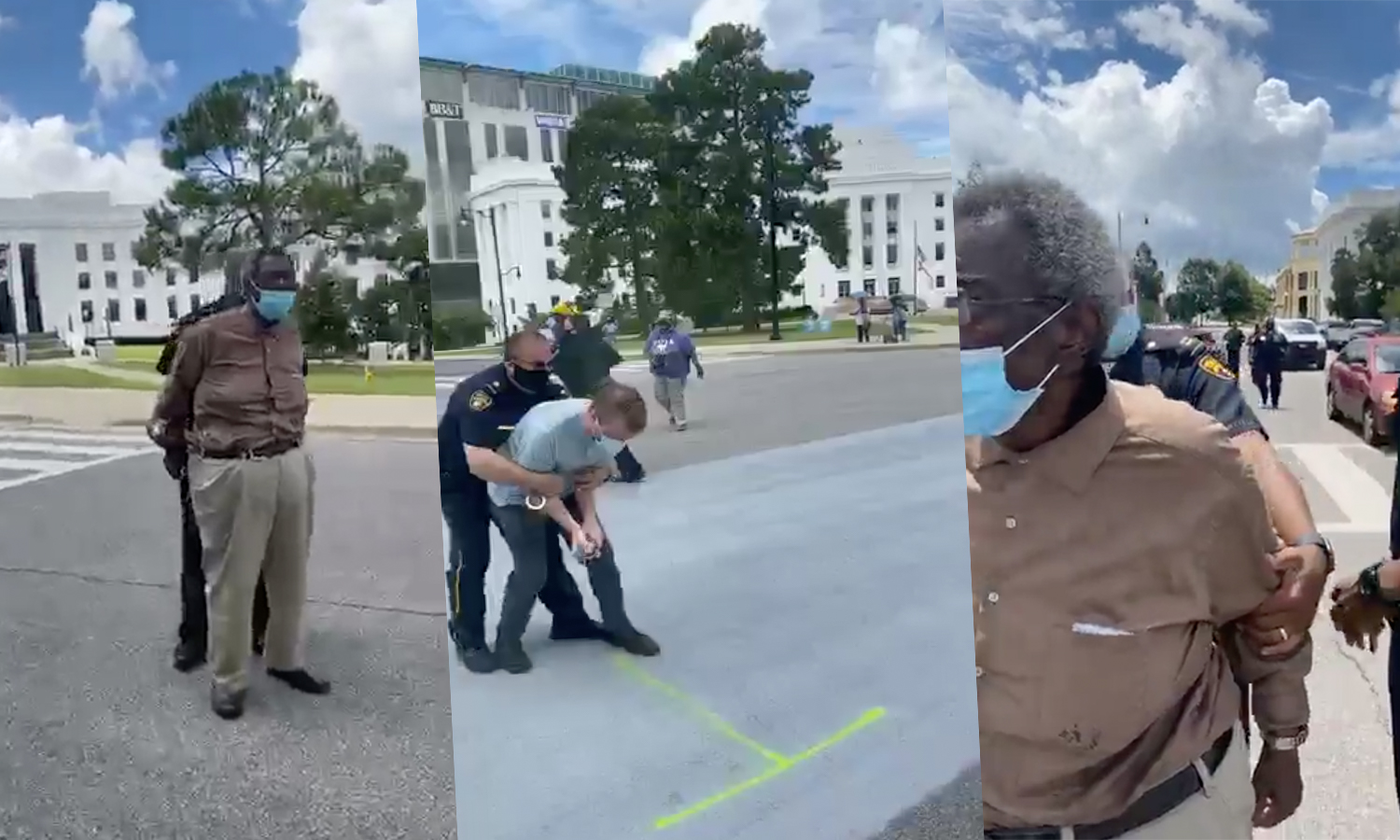 Nine people were arrested during a protest in front of the Alabama Capitol on Tuesday, which for some was the second time they'd been arrested this month while trying to bring attention to expanding Medicaid in the state and to the need for racial reconciliation.
As members of Alabama Black Lives Matter and Alabama SaveOurSelves held a demonstration Tuesday, which was live-streamed on former State Sen. Hank Sanders' Facebook page, some began attempting to spray paint the words "Good Trouble," a reference to the late Georgia Rep. John Lewis and his civil rights work, and "Expand Medicaid" on the street in front of the Capitol and were arrested.
Still, others began to try and spray paint onto the street and were also arrested, as can be seen in the video.
Among those arrested was Sanders, who could be seen in the video being handcuffed and loaded into a Montgomery Police Department vehicle, and his wife, 75-year-old Faya Rose Toure, an attorney, civil rights activist and former municipal judge.
The groups had planned Tuesday's demonstration to bring attention to their push to expand Medicaid and to the arrest of five members after a demonstration there on July 16, in which members tried to use yellow spray paint to paint the words "Black Lives Matter" and "Expand Medicaid" on the street. The five turned themselves into police on July 20.
Montgomery Police Department public information officer Capt. Saba Coleman in a press release Tuesday evening said that those detained had not yet been charged. Montgomery Police declined to identify those persons who were detained.
"On Tuesday, July 28, 2020, at about 12 noon, MPD responded to the area of the Capitol in reference to protesters painting the street in front of the Capitol steps. Upon arrival, MPD witnessed the protesters painting the street. At which time, MPD notified the City of Montgomery's Traffic Engineering Department regarding the painting of the street," Coleman said in the statement. "The paint was deemed noncompliant because organizers failed to request and obtain proper permitting and prior approval, which resulted in a crew being dispatched to the area. Protesters involved in the offense were subsequently detained; however, they were released with charges pending. There's no additional information available for release."
Faya Toure, Sanders' wife, attorney, civil rights activist and former municipal judge, speaking to APR on Tuesday morning before the demonstration said she planned to once again work to bring attention to the need to expand Medicaid in Alabama in order to save thousands of lives a year and that she's also addressed the arrests earlier in the month, of which she was one.
Sanders told APR on Monday that he was "mad as hell" over the arrests which included strip searches for the women but not for the men.
In an open letter to Montgomery Mayor Steven Reed, Toure wrote of her experience being strip-searched at the police station.
"Some say I should have resisted, but I did not," Toure starts the letter of, then describes the act of having to strip for officers. "Within minutes the ordeal that changed my soul was over."
In a statement, ACLU of Alabama noted that the latest arrests came "just days after a memorial service honoring Representative John Lewis was held on the same steps."
"Once again, we see Alabama police officers using the power of the government to unnecessarily seize and detain people who are exercising their constitutionally protected First Amendment right to assemble and protest," said Randall Marshall, executive director of ACLU of Alabama in a statement. "While the Constitution does not explicitly protect people from legal repercussions when protesting crosses into civil disobedience, we paid tribute mere days ago to the life and legacy of Representative John Lewis, a man dedicated to peaceful civil disobedience."
"His phrase 'good trouble' was called that precisely because protesting unjust laws means breaking those laws. Nevertheless, we have seen time and again that change does not happen without protesters who are willing to accept these consequences in order to upend the status quo and those who uphold it," Marshall continued. "We stand with these freedom fighters–in Montgomery, Hoover, and across the state of Alabama–who are continuing to fight for a more just and equitable world where every social problem is not addressed with handcuffs."