High chemical levels in water near Decatur landfill concern environmental group, ADEM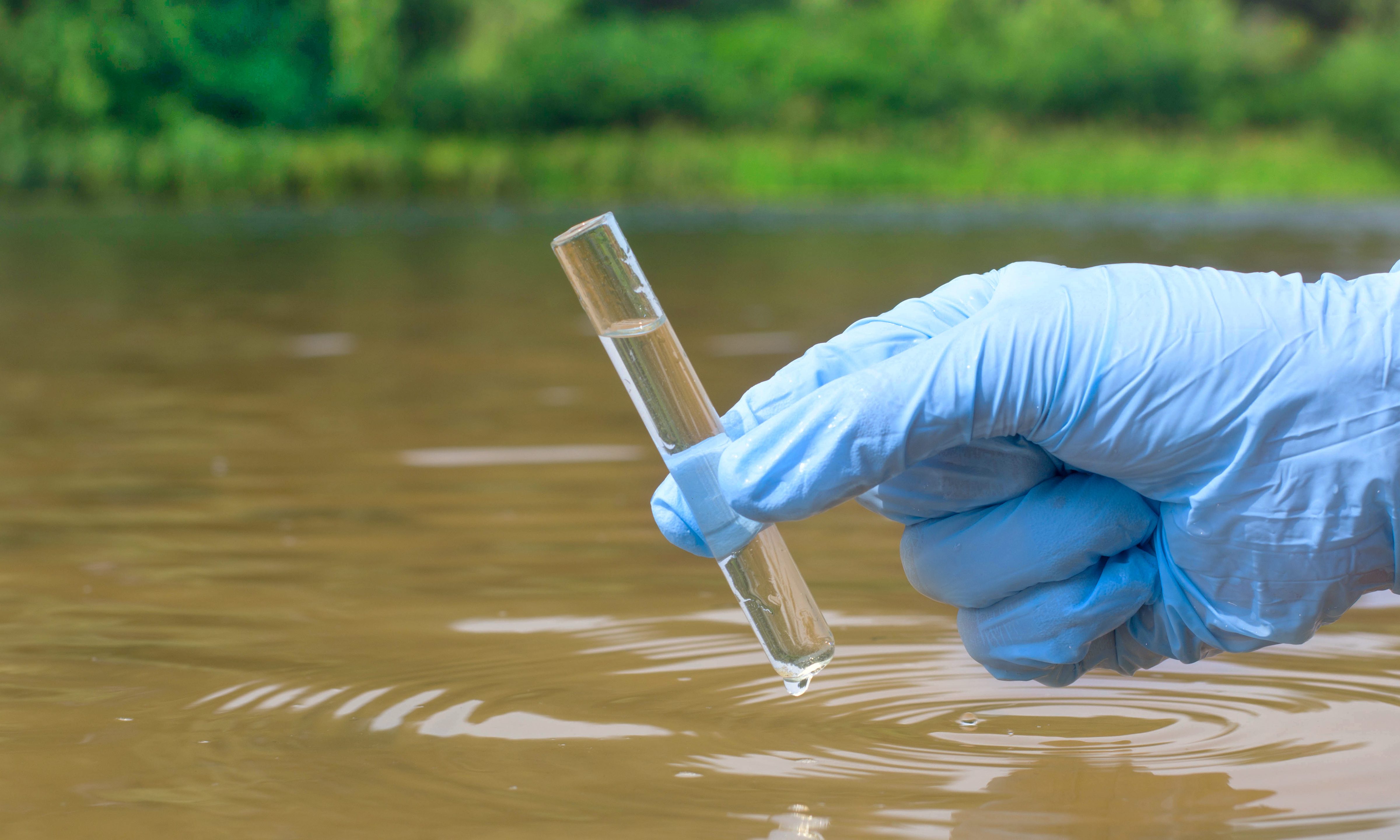 Recent tests of water flowing under an abandoned landfill in Decatur found levels of the chemicals PFAS and PFOS at 51,000 parts per trillion — substantially higher than the 70 parts per trillion the EPA has determined is safe for drinking water — test results obtained by APR show. 
The tests, paid for by the Tennessee Riverkeepers group and conducted on two occasions in the past five months by ALS testing labs, measured chemical levels at the Old Moulton Road landfill site, where water flows directly into Mud Tavern Creek and Flint Creek.
On March 9, testing showed the combined levels of PFAS and PFOS chemicals to be at 49,000 parts per trillion. Two months later, on May 5, the results showed levels of 51,000. Those chemicals, used in manufacturing by 3M, which has a plant near Decatur, have been linked to cancer and various other health issues, particularly in pregnant women. 
"These are alarming levels, and where they're being discharged is also of concern to Riverkeeper because they are being discharged into a part of the county that we thought was not as contaminated," Tennessee Riverkeeper founder David Whiteside said in an interview with WHNT-19 earlier this week. "They're also flowing into the Point Mallard area, and possibly flowing into the drinking water intake because the creek that they're flowing into empties upstream from our drinking water intake."
In a response on Wednesday, the Alabama Department of Environmental Management acknowledged that it is also concerned with the testing results — although the agency also said it was unable to verify the Riverkeepers' test results because it wasn't sure of the protocols — and said it is working with the EPA and others to develop a plan for addressing the chemicals. 
However, ADEM also noted that it is somewhat limited in its possible responses, because the EPA has yet to set acceptable PFAS/PFOS limits for ground water or bodies of water, such as creeks and rivers. (The 70-parts-per-trillion limit is only for drinking water.) Without those limits, ADEM is unable to impose fines or force remediation efforts by 3M or other responsible parties or even issue warnings. 
ADEM spokesperson Lynn Battle said that while the agency hasn't been able to alert nearby residents of increased PFAS/PFOS levels, in this particular case, the area is already under a do-not-eat advisory for fish due to high levels of mercury. 
She said the Department is now working on a much larger and more comprehensive plan for dealing with PFAS/PFOS chemicals. 
"ADEM wants to reassure the public, especially citizens who use our waterways, that we are working to put in place measures which provide the utmost protections for Alabamians and the state's waters and lands in regard to PFAS," Battle said. "Those measures will include remediation and will limit exposure to the compounds now and in the future."
This is not the first incident of the Riverkeeper organization finding and testing old dumping sites in north Alabama, particularly around Decatur. 3M and other companies in the area have faced numerous lawsuits, and Tennessee Riverkeepers currently has a federal lawsuit pending. 
One of the largest concerns about the PFAS/PFOS contaminants is that they could seep into the drinking water, as they did in west Morgan and east Lawrence counties a few years ago. Those issues prompted the water authority in the area to tell people to stop drinking the water. 
Decatur Utilities, which supplies water in the Decatur area, said its testing continues to show only acceptable levels of PFAS/PFOS. In a statement issued to WHNT this week, DU said its levels "have consistently been less than 5 (parts per trillion)."
Battle said ADEM has reviewed DU's submitted, regular testing results for drinking water and is comfortable that the water is safe to drink.
Bidens suggest that Hurricane Sally due to climate change
Former Vice President Joe Biden and his wife, Dr. Jill Biden, released a joint statement this week on Hurricane Sally, suggesting that the hurricane and fires in the West are due in part to or exacerbated by climate change.
"Jill and I are praying for everyone from the Gulf Coast in Louisiana, Mississippi, Alabama, Georgia, and Florida and up the East Coast into the Carolinas as Hurricane Sally unleashes fury and flood that are leaving hundreds of thousands of people without power and evacuating their homes and businesses," the Bidens wrote. "Our hearts are also with everyone in California, Oregon, Washington, Colorado, and across the West who have lost everything and the firefighters and first responders who are risking their lives as the wildfires rage on and ash falls from an orange sky."
"Every year the devastating impacts of climate change — in billions of dollars in damage, in immeasurable loss of lives and livelihoods — sets new records of destruction in big cities, small towns, on coastlines, and farmlands across the country," the Bidens wrote. "It is happening everywhere. It is happening now. And it's all happening while we fight off a historic pandemic and economic recession."
But it doesn't have to be this bad, the Bidens wrote.
"We have to come together as a nation guided by science that can save lives," the Bidens wrote. "And grounded by economics that can create millions of American jobs — union jobs — to make us safe, stronger, and more resilient to a changing climate and extreme weather that will only come with more frequency and ferocity."
"And we have to keep the faith in the capacity of the American people — to act, not deny, to lead, not scapegoat, and to care for each other and generations to come," the Bidens concluded.
Hurricanes are not new to the Alabama Gulf Shore. Since 1852, at least 27 hurricanes have hit the state of Alabama gulf coast, with Katrina in 2005 being the most recent until Sally on Wednesday.
By comparison there were four hurricanes to strike the state between 1912 and 1917 and five between 1852 and 1860.
Democrats claim that President Donald Trump's policies on climate change are having a negative effect on the planet and that a Biden administration would be better at reducing U.S. CO2 emissions.
Biden and Trump will be on the Nov. 3 general election ballot.