High chemical levels in water near Decatur landfill concern environmental group, ADEM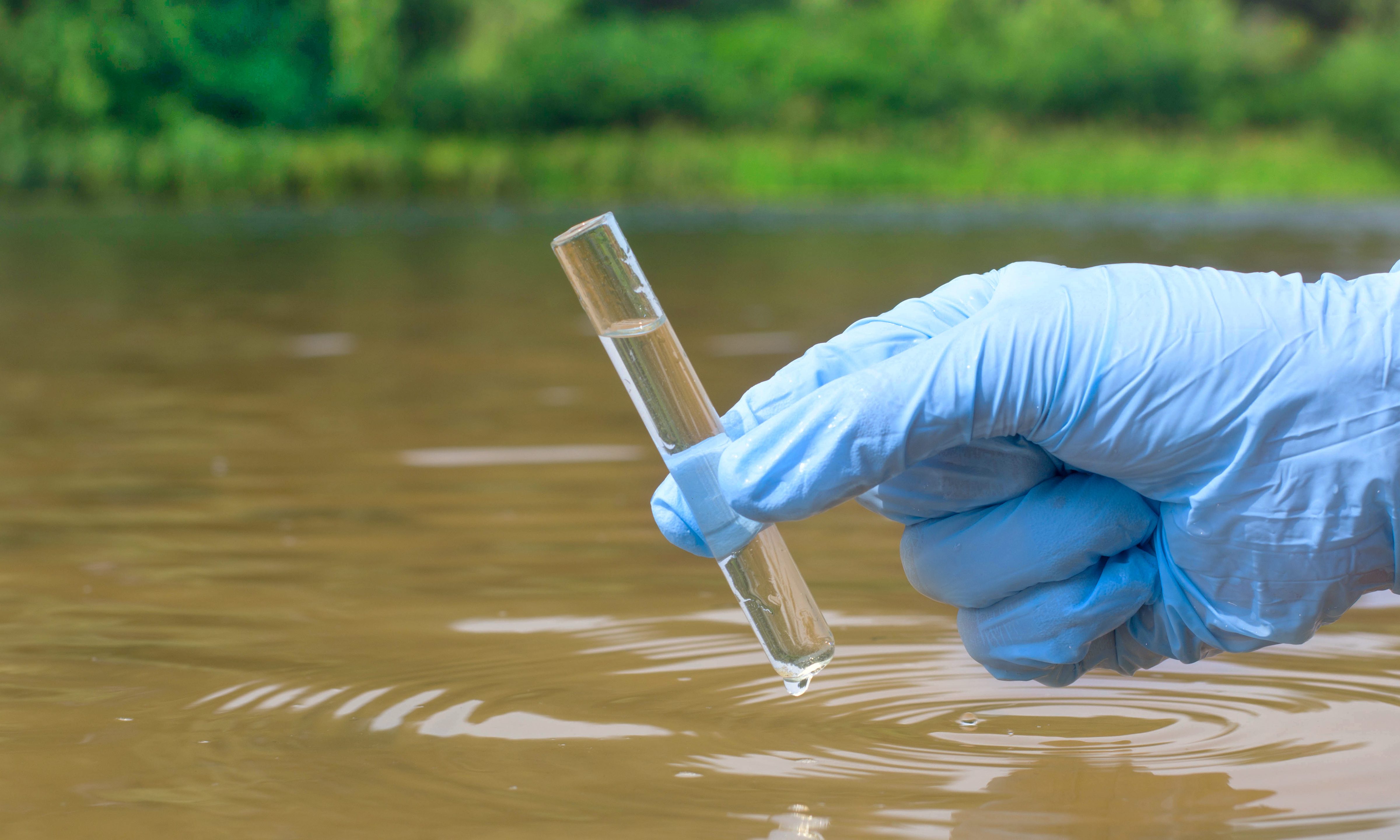 Recent tests of water flowing under an abandoned landfill in Decatur found levels of the chemicals PFAS and PFOS at 51,000 parts per trillion — substantially higher than the 70 parts per trillion the EPA has determined is safe for drinking water — test results obtained by APR show. 
The tests, paid for by the Tennessee Riverkeepers group and conducted on two occasions in the past five months by ALS testing labs, measured chemical levels at the Old Moulton Road landfill site, where water flows directly into Mud Tavern Creek and Flint Creek.
On March 9, testing showed the combined levels of PFAS and PFOS chemicals to be at 49,000 parts per trillion. Two months later, on May 5, the results showed levels of 51,000. Those chemicals, used in manufacturing by 3M, which has a plant near Decatur, have been linked to cancer and various other health issues, particularly in pregnant women. 
"These are alarming levels, and where they're being discharged is also of concern to Riverkeeper because they are being discharged into a part of the county that we thought was not as contaminated," Tennessee Riverkeeper founder David Whiteside said in an interview with WHNT-19 earlier this week. "They're also flowing into the Point Mallard area, and possibly flowing into the drinking water intake because the creek that they're flowing into empties upstream from our drinking water intake."
In a response on Wednesday, the Alabama Department of Environmental Management acknowledged that it is also concerned with the testing results — although the agency also said it was unable to verify the Riverkeepers' test results because it wasn't sure of the protocols — and said it is working with the EPA and others to develop a plan for addressing the chemicals. 
However, ADEM also noted that it is somewhat limited in its possible responses, because the EPA has yet to set acceptable PFAS/PFOS limits for ground water or bodies of water, such as creeks and rivers. (The 70-parts-per-trillion limit is only for drinking water.) Without those limits, ADEM is unable to impose fines or force remediation efforts by 3M or other responsible parties or even issue warnings. 
ADEM spokesperson Lynn Battle said that while the agency hasn't been able to alert nearby residents of increased PFAS/PFOS levels, in this particular case, the area is already under a do-not-eat advisory for fish due to high levels of mercury. 
She said the Department is now working on a much larger and more comprehensive plan for dealing with PFAS/PFOS chemicals. 
"ADEM wants to reassure the public, especially citizens who use our waterways, that we are working to put in place measures which provide the utmost protections for Alabamians and the state's waters and lands in regard to PFAS," Battle said. "Those measures will include remediation and will limit exposure to the compounds now and in the future."
This is not the first incident of the Riverkeeper organization finding and testing old dumping sites in north Alabama, particularly around Decatur. 3M and other companies in the area have faced numerous lawsuits, and Tennessee Riverkeepers currently has a federal lawsuit pending. 
One of the largest concerns about the PFAS/PFOS contaminants is that they could seep into the drinking water, as they did in west Morgan and east Lawrence counties a few years ago. Those issues prompted the water authority in the area to tell people to stop drinking the water. 
Decatur Utilities, which supplies water in the Decatur area, said its testing continues to show only acceptable levels of PFAS/PFOS. In a statement issued to WHNT this week, DU said its levels "have consistently been less than 5 (parts per trillion)."
Battle said ADEM has reviewed DU's submitted, regular testing results for drinking water and is comfortable that the water is safe to drink.
Longtime Alabama State Parks manager Tim Haney honored for lifetime service
Several Alabama State Parks employees were honored at the recent Alabama Restaurant and Hospitality Association's Stars of the Industry Awards gala.
The Alabama Restaurant and Hospitality Association honored 43-year State Parks veteran Tim Haney with its Industry Icon Award at the recent 2020 Stars of the Industry Awards gala.
Haney currently serves as Alabama State Parks' Operational Supervisor for the North Region, his latest post in a career that started with the parks system in 1977.
"Tim Haney's dedication and commitment to the Alabama State Parks system is unmatched," said Chris Blankenship, Commissioner of the Alabama Department of Conservation and Natural Resources. "Everyone in the parks system admires and respects Tim. He's done it all during his career, from leading individual parks to now overseeing 10 parks and guiding them to financial security while implementing innovative programs."
"There is no doubt that Tim Haney is one of the most respected and appreciated people within the State Parks system," Blankenship said, "and it's wonderful to see ARHA honor him for his many years of dedicated service."
The Icon Award is largely considered the ARHA's lifetime achievement award.
Haney joined the Alabama State Parks system as a parks worker at DeSoto State Park in 1977 and became a ranger at Joe Wheeler State Park in 1981. His career has included stints as assistant manager, assistant superintendent or superintendent at DeSoto, Joe Wheeler and Oak Mountain State Parks.
In 2016, Haney became Operational Supervisor for the North Region of the parks system, giving him responsibility to oversee 10 parks. His list of successes includes achieving financial profitability among all 10 parks, erasing decades of backlogged maintenance to park facilities, creating new and innovative recreational programs, and leading the parks through the recovery from multiple natural disasters.
"Tim Haney has been a mentor to so many state parks employees during his more than four decades serving in our parks," said Greg Lein, Director of the Alabama State Parks System. "No one loves the parks system more, and I am pleased that he was honored by the ARHA in such a meaningful way."
Several other State Parks employees or others connected to the parks ranked among the finalists for several other awards at Monday's 2020 Stars of the Industry Awards gala:
Renee Raney, Small Hotelier of the Year Award: A 20-year parks veteran, she serves as superintendent at Cheaha State Park and manages a park with a hotel, restaurant, general store, swimming pool, cabins, chalets, group lodge, campground and historic buildings.
Emily Vanderford, Spirit Award: A five-year employee of the parks system, she spearheaded and managed the implementation of a new system-wide online reservation system, which launched in August 2020.
Back of the House Restaurant Employee of the Year, Dathan Terry, The Lodge at Gulf State Park | A line cook at The Lodge for two years, he is known as a reliable and hard worker who does whatever is necessary to get the job done.
Front of the House Restaurant Employee of the Year: Braquette Blair, The Lodge at Gulf State Park | A server assistant in Foodcraft, Blair has an unstoppable work ethic and has served as a banquet server, in-room dining server and restaurant server.
Best New Culinarian of the Year: Jacob Gibson, The Lodge at Gulf State Park | Gibson's colleagues recognize him as a rising star in the culinary industry who has shown a willingness to share his talent and knowledge with others.
Hotelier of the Year: Bill Bennett, The Lodge at Gulf State Park | Since joining Valor Hospitality Partners in June 2013, he has served as Director of Sales, Regional Director of Sales and General Manager. His experience has proven invaluable in the successful opening and operation of The Lodge at Gulf State Park.