Rogers, Aderholt "disappointed" by Supreme Court overturning Louisiana abortion law
Congressmen Mike Rogers, a Republican who represents Alabama's 3rd Congressional District, and Robert Aderholt, a Republican who represents Alabama's 4th District, made statements expressing disappointment after the U.S. Supreme Court struck down Louisiana's abortion law in June Medical Services v. Russo.
"I am very disappointed by today's Supreme Court decision to strike down the Louisiana law requiring abortion providers to have admitting privileges at nearby hospitals," Rogers wrote. "This commonsense law sought to protect the health and safety of women and their unborn babies. This reckless decision is just further evidence of activist judges pursuing their political agenda."
"To say this decision by the Supreme Court is extremely disappointing is an understatement," Aderholt wrote. "The Court's ruling sides in favor of abortion providers rather than the health of the women they claim to care for. The law was reasonable and was passed in Louisiana with both Democrat and Republican support."
"The idea that a doctor who performs abortions should have admitting privileges at a nearby hospital is not unreasonable," Aderholt said. "In fact, I believe it is irresponsible for them not to have such privileges. A state should be allowed to provide these basic protections for the women at these clinics, just like they are required at other outpatient surgical centers. Why would the Court leave these women vulnerable to dangerous complications when the state legislature had sought these protections?"
"This decision by the Court is a setback, but it's also a rallying cry for those who, like me, believe in the sanctity of life and protecting the unborn, as well as the women involved," Aderholt said. "It also shines an even brighter light on why elections are so important, especially the upcoming Presidential election."
"Our fight to protect the rights of unborn children is and will be a long one. I will never give up on this effort until all of God's precious children, both born and unborn, are protected," Rogers said.
Both Rogers and Aderholt are attorneys.
The U.S. Supreme Court released a plurality 4-1-4 opinion siding with the lower court that struck down the Louisiana state law known as the "Unsafe Abortion Protection Act," which requires doctors performing abortions to have admission privileges at a state-authorized hospital within 30 miles of the abortion center.
Four justices — Breyer, Ginsburg, Sotomayor, and Kagan — concluded that the state was barred from raising standing because they did not press that argument in the lower courts, even though the Court of Appeals ruled on standing, and that the findings of the lower district court were not "clearly erroneous."
Chief Justice John Roberts was the swing vote, whose refusal to take either side resulted in a narrow win for the Court's four liberal justices.
Justice Clarence Thomas filed a strong dissent, which no other Justice joined, arguing that the plaintiffs lacked standing, and that the abortion decisions were not supported by the Constitution. Thomas states that the Court's abortion decisions are "a creation that should be undone." He also states that Roe v. Wade "is grievously wrong for many reasons."
Alito filed his own dissent. Thomas and Justrice Brett Kavanaugh joined in part. Kavanaugh and Justice Neil Gorsuch also filed separate dissents.
Liberty Counsel filed an amicus brief at the High Court on behalf of Operation Rescue and the National Hispanic Christian Leadership Conference (NHCLC) in June.
Liberty Counsel's Founder and Chairman Mat Staver said, "Today's opinion is another Supreme blunder by the High Court in a long line of erroneous abortion cases that have no basis in the Constitution. The 'Unsafe Abortion Protection Act' is a reasonable and constitutional regulation. For now, the abortion doctors in Louisiana will continue to operate below the standard of care required by all other doctors performing outpatient surgery. Until the day finally comes when unborn children are no longer violently killed by abortion, states must at least offer legislation that protects women from the unsafe, unlawful, grossly negligent, and filthy practices that result from abortionists like Kermit Gosnell."
The ruling was yet another blow to Pro-Life advocates who had been hoping that the Court would eventually allow the states to make their own decisions on whether or not to allow or regulate abortion.
Rogers and Aderholt are both staunch defenders of the right to life in Congress.
Rogers joined over 200 Members of Congress in filing an amicus brief in support of Louisiana's pro-life law led by Louisiana Republican U.S. Rep. Steve Scalise and Republican Congressman Mike Johnson of Louisiana. Alabama has a similar abortion safety law that had been blocked in federal court.
Secretary of state says office will assist voters in complaints if local authorities punish voters without masks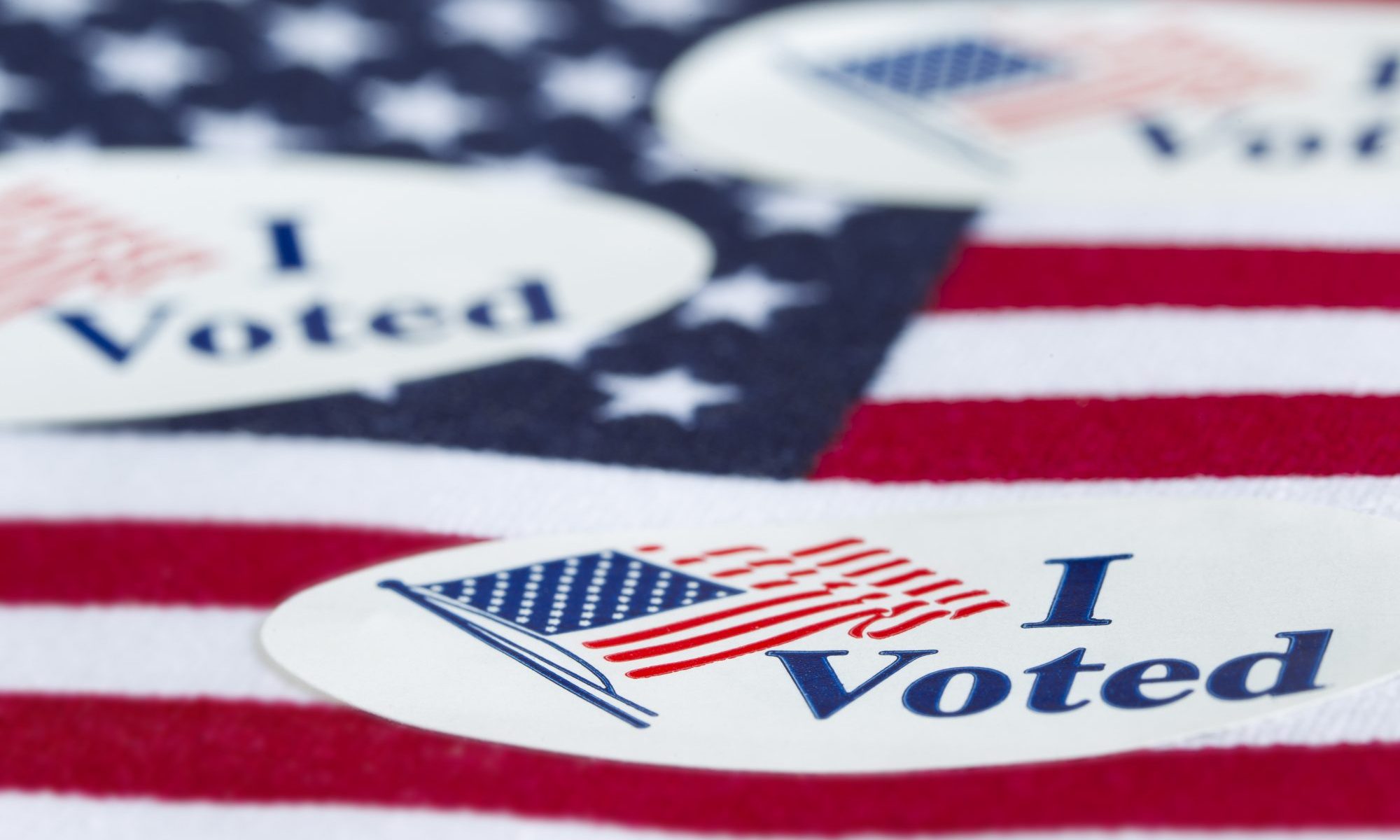 Alabama Secretary of State John Merrill told the Alabama Political Reporter that all 1,980 polling places will be open on Tuesday for in-person voting if a voter chooses to cast their ballot in person.
COVID-19 has been a paramount concern for people across the state and citizens have to deal with a number of business, Church and government office closures since March, but Merrill insisted that voters will be able to vote in either the Republican or Democratic Party runoffs on Tuesday at the polling place they are assigned.
A number of cities and counties are requiring masks whenever anyone goes out in any public place and government offices and businesses are refusing service to persons who do not have a mask or who refuse to wear one.
Merrill told APR that the Centers for Disease Control, Dr. Anthony Fauci, Dr. Scott Harris and other public health authorities are suggesting that you should wear a mask when you go out. Many polling places will provide them to voters that need them, but wearing a mask is not required to vote.
"There are only five requirements to vote in Alabama: You have to be 18 years of age. You have to be a citizen, You have to be a resident of Alabama, You must not have been convicted of an act of moral turpitude that has taken away your voting rights, and you must have a valid photo ID," Merrill told APR. "When you meet those requirements you can vote in the state of Alabama."
When asked whether voters in those jurisdictions with face mask requirements have to wear masks when at the polls, Merrill said, "I don't think anybody at the local level is trying to prevent people from voting.
Merrill said if localities place police or other law enforcement outside polls and attempt to ticket those who try to enter or exit without the required mask his office would get involved.
"If they want to try to do that, we will assist the voter in filing a lawsuit on infringement of their civil rights," Merrill said.
Public health authorities are urging that everyone wear masks or cloth face coverings to protect themselves from becoming infected with the coronavirus and to avoid spreading the virus to others. Dr. Anthony Fauci told the Alabama press corps Tuesday that 20 to 40 percent of people infected with the virus have no symptoms and don't event know that they are infected.
Thursday is the last day to apply for an absentee ballot to participate in the Tuesday, July 14 party primary runoff election. The close of business Thursday is the last day to apply for an absentee ballot. The last day to return those completed absentee ballots is the close of business on Monday.
Voters with a health concern due to the possibility of getting or transmitting the coronavirus may obtain an absentee ballot. The voter will still have to check a reason for asking for the absentee ballot. If the reason is fear of the coronavirus, mark that there is a health reason for the application. You will be allowed to vote absentee. Remember to fill out all the paperwork completely and to mail or return the ballot on time.
In the Republican primary runoff, former Auburn University football coach Tommy Tuberville and former U.S. Sen. Jeff Sessions are running for the GOP nomination for the U.S. Senate. Judge Beth Kellum faces challenger Will Smith for the Alabama Court of Criminal Appeals.
There is no statewide Democratic primary runoff races, but in the 1st Congressional District, James Averhart and Kiani Gardner are running for the Democratic nomination for Congress.
On the Republican side, former State Sen. Bill Hightower, R-Mobile, and Mobile County Commissioner Jerry Carl are running for the Republican nomination for Congress.
In Alabama's 2nd Congressional District, former State Rep. Barry Moore, R-Enterprise, faces Dothan businessman Jeff Coleman. There are also a number of local races being decided in primary runoffs on Tuesday.
Notably in Etowah County, the revenue commissioner's race is a runoff between State Rep. Becky Nordgren, R-Gadsden, and Jeff Overstreet for the Republican nomination.
In Jefferson County, State Rep. Rod Scott, D-Fairfield, faces Eyrika Parker in the Democratic primary runoff for county treasurer.
If either Nordgren or Scott win the local offices they seek, that will lead to a special election for what would become open seats in the Alabama House of Representatives.
The polls open at 7 a.m. on Tuesday and close at 7 p.m. A valid photo ID is required to participate in any Alabama election.
Absentee ballot applications are available online.
On Wednesday, the Alabama Department of Public Health reported that 25 more Alabamians have died from COVID-19, raising the state death toll from the global pandemic to 1,032. Also, on Wednesday, another 1,162 Alabamians learned that they were infected with the novel strain of the coronavirus, raising the number of cases in the state to 46,424.
Only about 9 percent of the state has been tested at this point in time.