U.S. Chamber of Commerce endorses Aderholt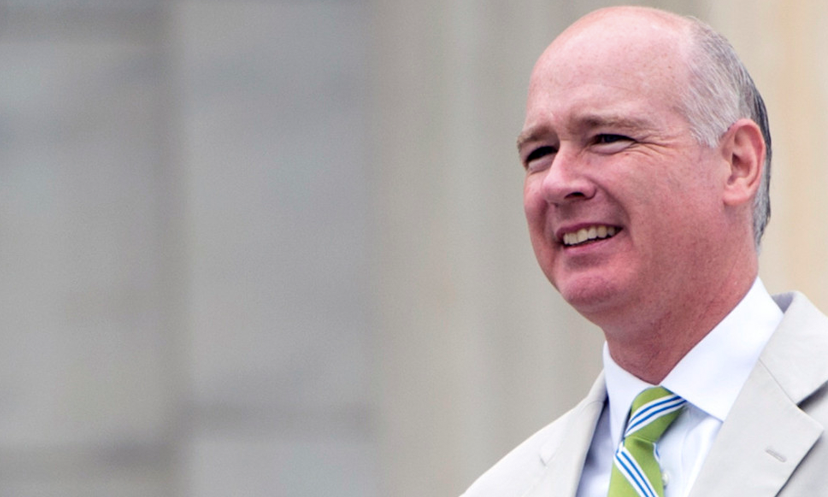 U.S. Rep. Robert Aderholt's congressional campaign announced Monday the U.S. Chamber of Commerce had endorsed the congressman.
"On behalf of the world's largest business federation representing the interests of more than 3 million businesses and organizations of every size, sector, and region, I am pleased to inform you that the U.S. Chamber of Commerce has endorsed your candidacy for reelection to the United States House of Representatives," the Chamber wrote.
"The Chamber endorses pro-business leaders in Congress and vigorously supports policies that advance economic growth, help create jobs, and promote fiscal responsibility,' the Chamber explained. "Last year the House passed the USMCA, renewed the charter of the Export-Import Bank, reauthorized Terrorism Risk Insurance, and restored critical resources for highway funding. While just a snapshot of important House activity in 2019, your lifetime percentage on the Chamber's How They Voted scorecard was the driving factor in achieving this endorsement for 2020."
"In challenging times, we are reminded of the importance of having leaders who understand the genius of the American system of government and free enterprise and who are willing to tackle the hard problems that confront our nation," the Chamber added. "Your continued leadership in Congress will benefit the nation as we combat the coronavirus, work to restore economic growth, and expand opportunities for all Americans."
Ashlee Rich Stephenson is the vice president and national political director for the U.S. Chamber of Commerce.
The state affiliate of the U.S. Chamber of Commerce, the Business Council of Alabama, endorsed Aderholt in February.
Aderholt is seeking his 13th term representing Alabama's 4th Congressional District. Aderholt supports President Donald Trump and straight-ticket Republican voting. In a social media comment on Thursday, Aderholt said, "The radical left wing mob will not stop until they erase all of America's history. We CANNOT let this happen. Vote straight Republican this November to assure we have leaders who stand against the out of control mob. #VoteRed."
Aderholt was also recently endorsed by the National Right to Life Committee.
Aderholt is a member of the powerful House Committee on Appropriations, which has jurisdiction over funding the operation of the federal government.
He serves as Ranking Member of the Subcommittee on Commerce, Justice and Science. Aderholt also serves as a member of the Agriculture and Rural Development Subcommittee and the Defense Subcommittee. Aderholt is an advocate of fiscal responsibility, truth in budgeting and a federal government that operates within its means.
Aderholt also serves as a commission member of the Commission on Security and Cooperation in Europe (commonly known as the Helsinki Commission). The Helsinki Commission is comprised of 56 countries around the world that together monitors human rights in Europe and Central Asia.
Aderholt believes the federal government serves a critical role in assisting state and local projects regarding economic development. He supports pro-growth initiatives that create jobs, strong immigration standards, and robust national security.
Prior to his election to Congress in 1996, Aderholt served as Assistant Legal Advisor to former Gov. Fob James as well as municipal judge for the city of Haleyville, Alabama. Aderholt has a bachelor's degree from Birmingham Southern College and a law degree from the Cumberland School of Law at Samford University. He was born on July 22, 1965, and raised in Alabama, Aderholt and his wife, Caroline, have two children.
Aderholt faces Democrat Rick Neighbors in the fall general election on Nov. 3.
Secretary of state says office will assist voters in complaints if local authorities punish voters without masks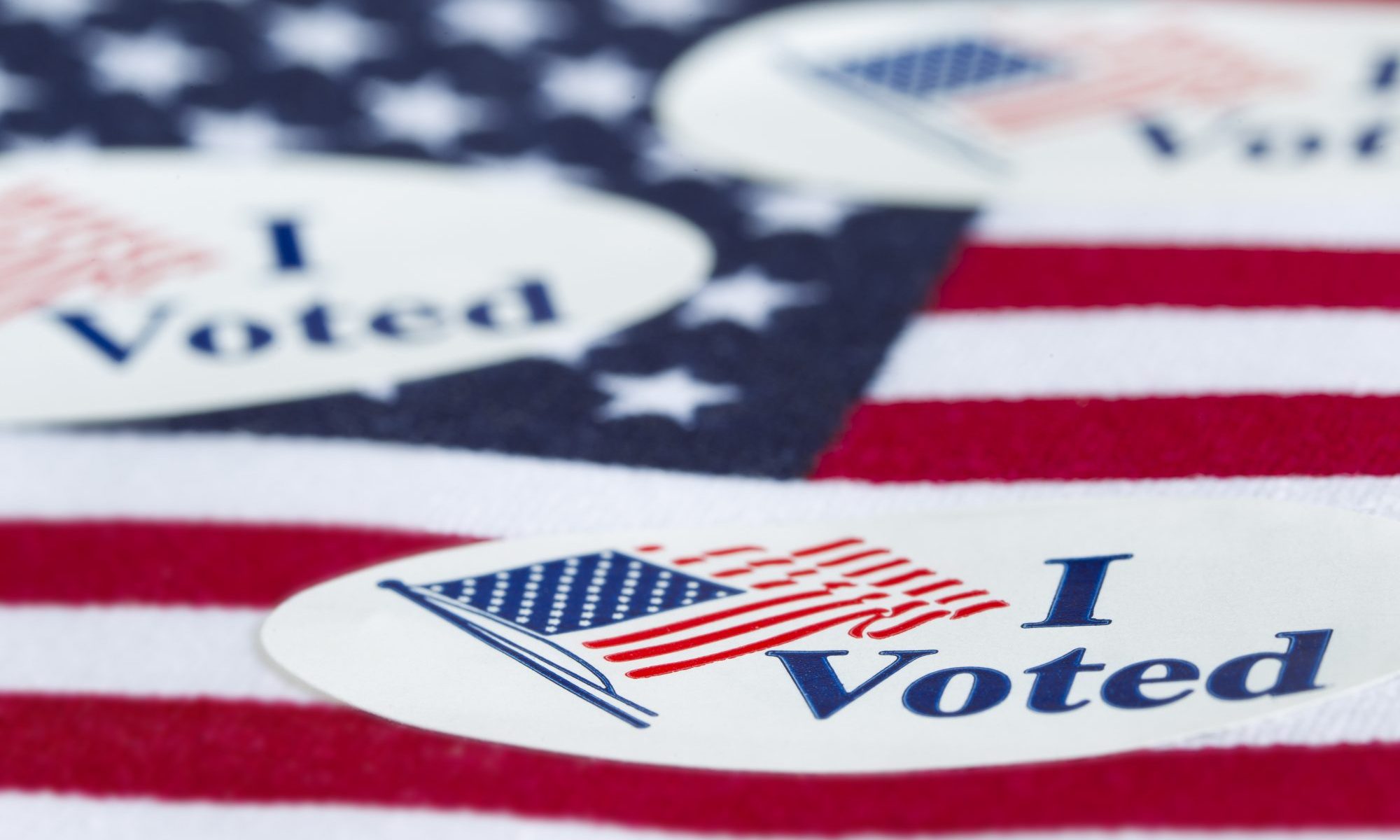 Alabama Secretary of State John Merrill told the Alabama Political Reporter that all 1,980 polling places will be open on Tuesday for in-person voting if a voter chooses to cast their ballot in person.
COVID-19 has been a paramount concern for people across the state and citizens have to deal with a number of business, Church and government office closures since March, but Merrill insisted that voters will be able to vote in either the Republican or Democratic Party runoffs on Tuesday at the polling place they are assigned.
A number of cities and counties are requiring masks whenever anyone goes out in any public place and government offices and businesses are refusing service to persons who do not have a mask or who refuse to wear one.
Merrill told APR that the Centers for Disease Control, Dr. Anthony Fauci, Dr. Scott Harris and other public health authorities are suggesting that you should wear a mask when you go out. Many polling places will provide them to voters that need them, but wearing a mask is not required to vote.
"There are only five requirements to vote in Alabama: You have to be 18 years of age. You have to be a citizen, You have to be a resident of Alabama, You must not have been convicted of an act of moral turpitude that has taken away your voting rights, and you must have a valid photo ID," Merrill told APR. "When you meet those requirements you can vote in the state of Alabama."
When asked whether voters in those jurisdictions with face mask requirements have to wear masks when at the polls, Merrill said, "I don't think anybody at the local level is trying to prevent people from voting.
Merrill said if localities place police or other law enforcement outside polls and attempt to ticket those who try to enter or exit without the required mask his office would get involved.
"If they want to try to do that, we will assist the voter in filing a lawsuit on infringement of their civil rights," Merrill said.
Public health authorities are urging that everyone wear masks or cloth face coverings to protect themselves from becoming infected with the coronavirus and to avoid spreading the virus to others. Dr. Anthony Fauci told the Alabama press corps Tuesday that 20 to 40 percent of people infected with the virus have no symptoms and don't event know that they are infected.
Thursday is the last day to apply for an absentee ballot to participate in the Tuesday, July 14 party primary runoff election. The close of business Thursday is the last day to apply for an absentee ballot. The last day to return those completed absentee ballots is the close of business on Monday.
Voters with a health concern due to the possibility of getting or transmitting the coronavirus may obtain an absentee ballot. The voter will still have to check a reason for asking for the absentee ballot. If the reason is fear of the coronavirus, mark that there is a health reason for the application. You will be allowed to vote absentee. Remember to fill out all the paperwork completely and to mail or return the ballot on time.
In the Republican primary runoff, former Auburn University football coach Tommy Tuberville and former U.S. Sen. Jeff Sessions are running for the GOP nomination for the U.S. Senate. Judge Beth Kellum faces challenger Will Smith for the Alabama Court of Criminal Appeals.
There is no statewide Democratic primary runoff races, but in the 1st Congressional District, James Averhart and Kiani Gardner are running for the Democratic nomination for Congress.
On the Republican side, former State Sen. Bill Hightower, R-Mobile, and Mobile County Commissioner Jerry Carl are running for the Republican nomination for Congress.
In Alabama's 2nd Congressional District, former State Rep. Barry Moore, R-Enterprise, faces Dothan businessman Jeff Coleman. There are also a number of local races being decided in primary runoffs on Tuesday.
Notably in Etowah County, the revenue commissioner's race is a runoff between State Rep. Becky Nordgren, R-Gadsden, and Jeff Overstreet for the Republican nomination.
In Jefferson County, State Rep. Rod Scott, D-Fairfield, faces Eyrika Parker in the Democratic primary runoff for county treasurer.
If either Nordgren or Scott win the local offices they seek, that will lead to a special election for what would become open seats in the Alabama House of Representatives.
The polls open at 7 a.m. on Tuesday and close at 7 p.m. A valid photo ID is required to participate in any Alabama election.
Absentee ballot applications are available online.
On Wednesday, the Alabama Department of Public Health reported that 25 more Alabamians have died from COVID-19, raising the state death toll from the global pandemic to 1,032. Also, on Wednesday, another 1,162 Alabamians learned that they were infected with the novel strain of the coronavirus, raising the number of cases in the state to 46,424.
Only about 9 percent of the state has been tested at this point in time.