Tallassee mayor endorses Jeff Coleman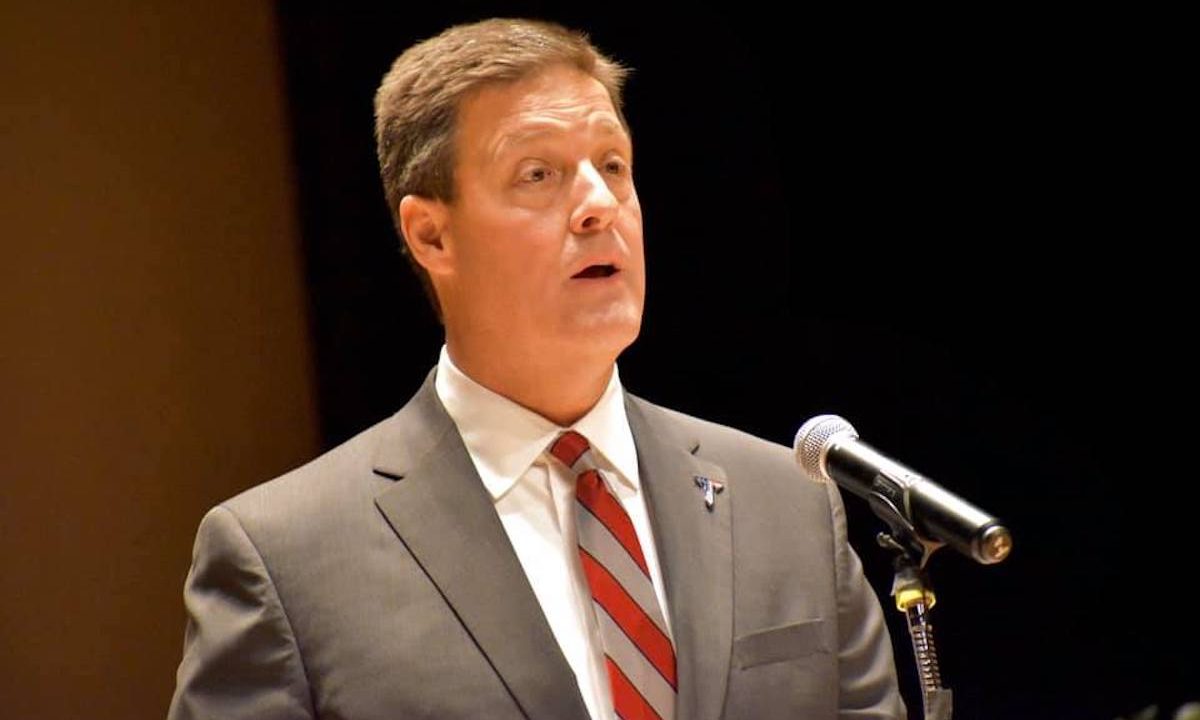 Republican Congressional candidate Jeff Coleman has received the endorsement of Tallassee Mayor Johnny Hammock. Coleman is running for the U.S. House of Representatives in the July 14 Republican primary runoff.
"Alabama needs a strong conservative candidate who will not back down from a challenge, and will represent the voice, people, and values of those who live in Alabama and District 2," Hammock said. "Jeff Coleman has my full support and endorsement."
Coleman thanked Hammock for the endorsement.
"Mayor Hammock's leadership is evident by the respect the community has for him," Coleman said. "He is a leader not just for Tallassee but for the surrounding area as a whole. It is an honor to have the support and endorsement of Mayor Hammock and many more in the Tallassee community!"
Tallassee is on the Tallapoosa River and is in both Elmore and Tallapoosa Counties. The city has a population of 4,581 in 2018, which is down from its peak in 1999 of 5,858.
Coleman now has the endorsements of the mayors of Luverne, Dothan, Millbrook, Geneva, and Florala.
Coleman is a native of Dothan. He is the fifth generation of his family to head the family business, Coleman Worldwide Moving, based in Dothan. He recently stepped down as President and CEO in order to run for Congress. Coleman is a former Chairman of the Business Council of Alabama. Coleman is one of the wealthiest people in Alabama.
Coleman has been endorsed by BCA and the Alabama Farmers Federation, as well as the Alabama Realtors Association, Alabama Home Builders Association, Alabama Retail Association, Alabama Trucking Association, Dothan Area Chamber of Commerce and the U.S. Chamber of Commerce.
Coleman is a graduate from Northview High School where he was a member of the 1981 Football team that won the Alabama High School Football State Championship. He has a bachelor's degree in Commerce and Business Administration from the University of Alabama and a Master's in Business Administration from Troy University in Dothan. He is an Eagle Scout, a 2011 Graduate of Leadership Alabama and a 2015 Graduate of the Air War College National Security Forum. Coleman served two terms as the Civilian Aide to the Secretary of the Army for Alabama.
Coleman is running in the Republican primary runoff against former State Rep. Barry Moore on July 14. The eventual Republican nominee for the open 2nd Congressional District seat will face Democrat Phyllis Harvey-Hall in the November general election.
Tuberville, Sessions campaign together
The two former Republican primary opponents participated in a series of campaign events across the Tennessee Valley area.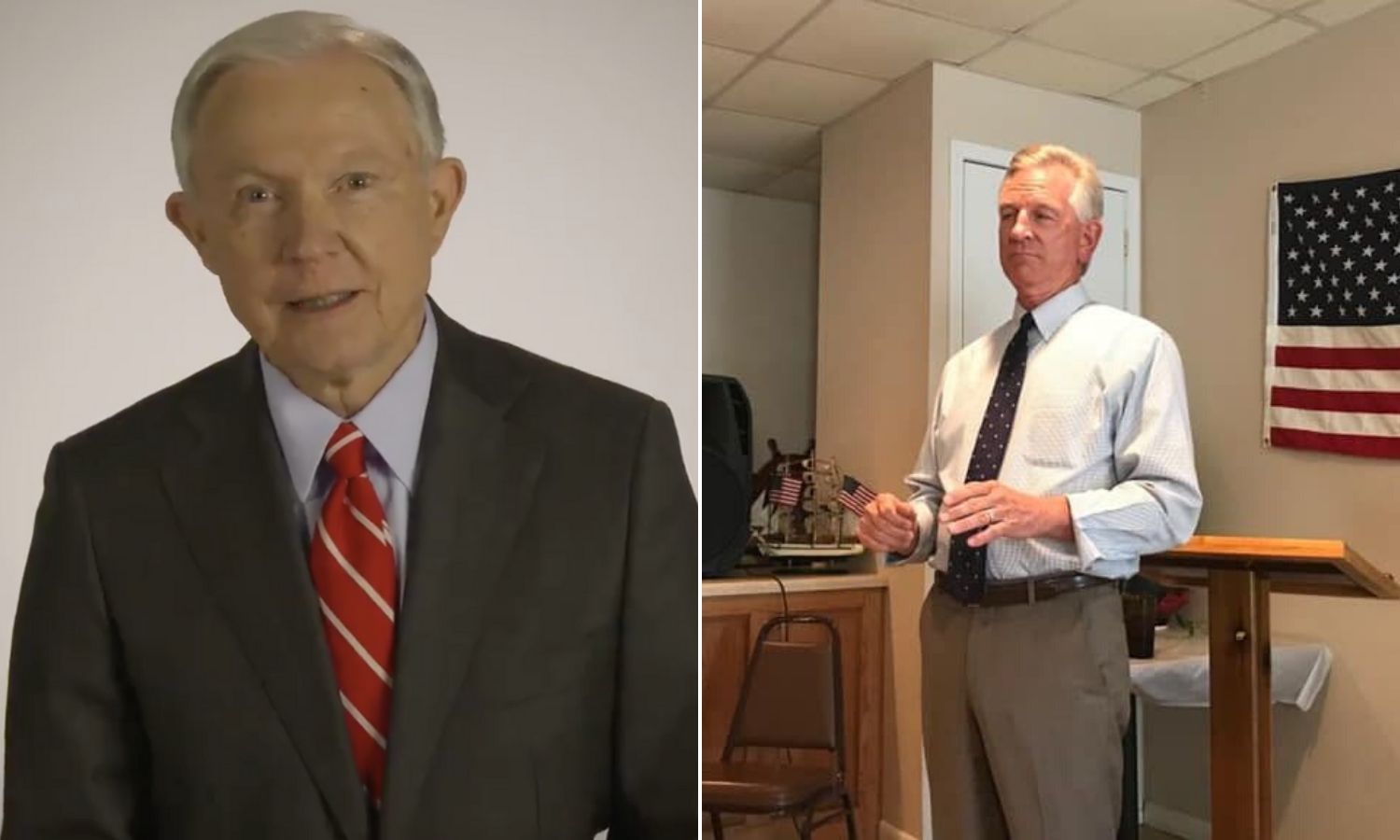 The Tommy Tuberville for U.S. Senate campaign released a social media video Thursday featuring Tuberville alongside former U.S. Sen. and Attorney General Jeff Sessions. The two former Republican primary opponents had participated in a series of campaign events across the Tennessee Valley area.
Tuberville and Sessions on Wednesday met with representatives of Huntsville's defense and technology sectors, participated in an event sponsored by the Republican Women of Huntsville and headlined multiple campaign fundraising events.
Sessions said, "Tommy, I support you 100 percent. Alabama must send you to represent us in the Senate. We cannot allow a Chuck Schumer acolyte – Doug Jones – to represent Alabama in the Senate."
"You see it on his vote on the judges and Kavanaugh and the way he's behaved about the new nominee, so I think … it would be shocking that Alabama would reelect a Doug Jones," Sessions continued. "I know you're going to win. I feel really good about it, and I'm glad that you're traveling the state hard and that you're here in this important community."
The night after Tuberville won the Republican primary runoff election, Sessions committed to doing his part to help defeat Jones and reclaim the Senate seat for the ALGOP.
"After we won the runoff, Jeff Sessions called and told me, 'Coach, I'm all in,' and today's joint events certainly demonstrate that he is a man of his word," Tuberville said following the video shoot. "Jeff Sessions understands that it's time we once again had a U.S. senator whose votes reflect our conservative Alabama values, not the ultra-liberal Hollywood and New York values of Doug Jones's high-dollar, out-of-state campaign donors."
Tuberville faces a determined Jones, who is flooding the airwaves with ads. Democrats are desperate to hold on to Jones' seat, believing that his seat could tip control of the Senate to the Democrats.
Democrats hope to hold onto their control the U.S. House of Representatives and a recent poll by Rasmussen shows Democratic presidential nominee Joe Biden with a five point lead over incumbent Donald Trump.
Sessions left the U.S. Senate to accept an appointment as Trump's first attorney general.
Jones defeated former Chief Justice Roy Moore to win the seat in the special election.
Sessions was fired by Trump in 2018 and announced his candidacy for Senate the day before qualifying ended. Tuberville had already spent ten months on the campaign trail at that point.
Tuberville defeated Sessions, Moore, Congressman Bradley Byrne, State Rep. Arnold Mooney and businessman Stanley Adair in the crowded Republican primary. Tuberville is a former Auburn University head football coach. He also coached Texas Tech, Cincinnati and Ole Miss. Tuberville won a national championship as the defensive coordinator at the University of Miami. Tuberville lives in Auburn.
The general election is Nov. 3.