Tallassee mayor endorses Jeff Coleman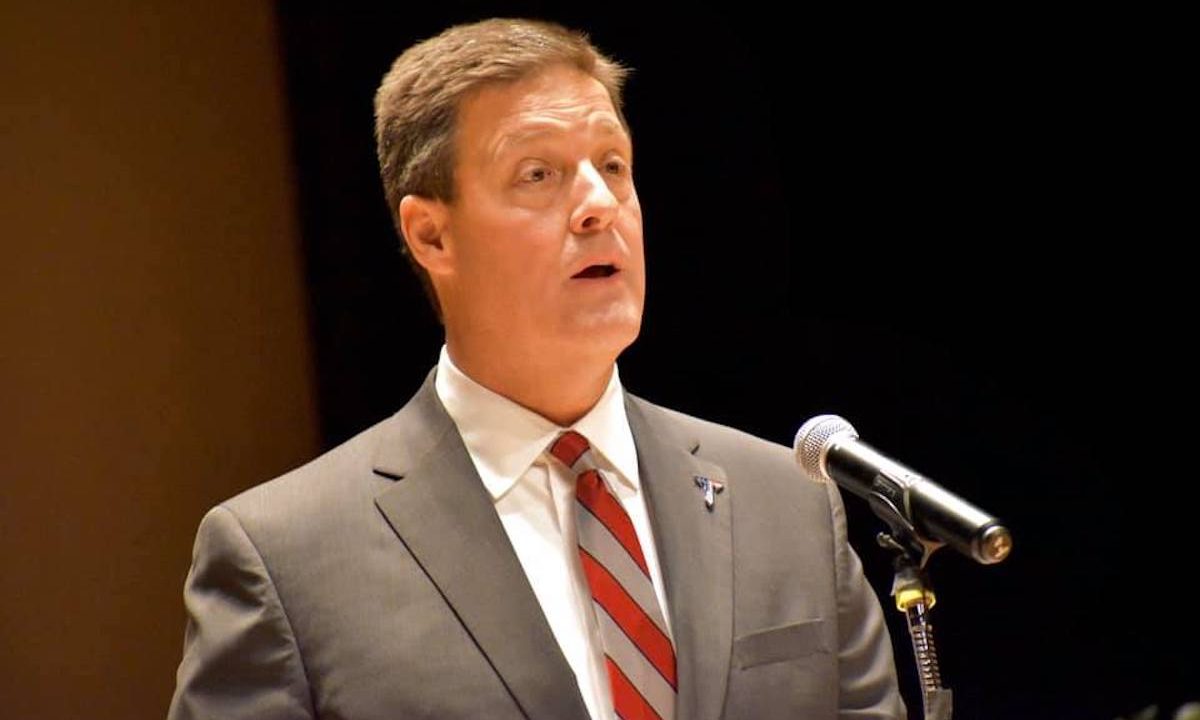 Republican Congressional candidate Jeff Coleman has received the endorsement of Tallassee Mayor Johnny Hammock. Coleman is running for the U.S. House of Representatives in the July 14 Republican primary runoff.
"Alabama needs a strong conservative candidate who will not back down from a challenge, and will represent the voice, people, and values of those who live in Alabama and District 2," Hammock said. "Jeff Coleman has my full support and endorsement."
Coleman thanked Hammock for the endorsement.
"Mayor Hammock's leadership is evident by the respect the community has for him," Coleman said. "He is a leader not just for Tallassee but for the surrounding area as a whole. It is an honor to have the support and endorsement of Mayor Hammock and many more in the Tallassee community!"
Tallassee is on the Tallapoosa River and is in both Elmore and Tallapoosa Counties. The city has a population of 4,581 in 2018, which is down from its peak in 1999 of 5,858.
Coleman now has the endorsements of the mayors of Luverne, Dothan, Millbrook, Geneva, and Florala.
Coleman is a native of Dothan. He is the fifth generation of his family to head the family business, Coleman Worldwide Moving, based in Dothan. He recently stepped down as President and CEO in order to run for Congress. Coleman is a former Chairman of the Business Council of Alabama. Coleman is one of the wealthiest people in Alabama.
Coleman has been endorsed by BCA and the Alabama Farmers Federation, as well as the Alabama Realtors Association, Alabama Home Builders Association, Alabama Retail Association, Alabama Trucking Association, Dothan Area Chamber of Commerce and the U.S. Chamber of Commerce.
Coleman is a graduate from Northview High School where he was a member of the 1981 Football team that won the Alabama High School Football State Championship. He has a bachelor's degree in Commerce and Business Administration from the University of Alabama and a Master's in Business Administration from Troy University in Dothan. He is an Eagle Scout, a 2011 Graduate of Leadership Alabama and a 2015 Graduate of the Air War College National Security Forum. Coleman served two terms as the Civilian Aide to the Secretary of the Army for Alabama.
Coleman is running in the Republican primary runoff against former State Rep. Barry Moore on July 14. The eventual Republican nominee for the open 2nd Congressional District seat will face Democrat Phyllis Harvey-Hall in the November general election.
Voting rights activist calls for federal Department of Democracy
LaTosha Brown, a Selma native who co-founded Black Voters Matter, issued a statement saying that it is time to reimagine American democracy.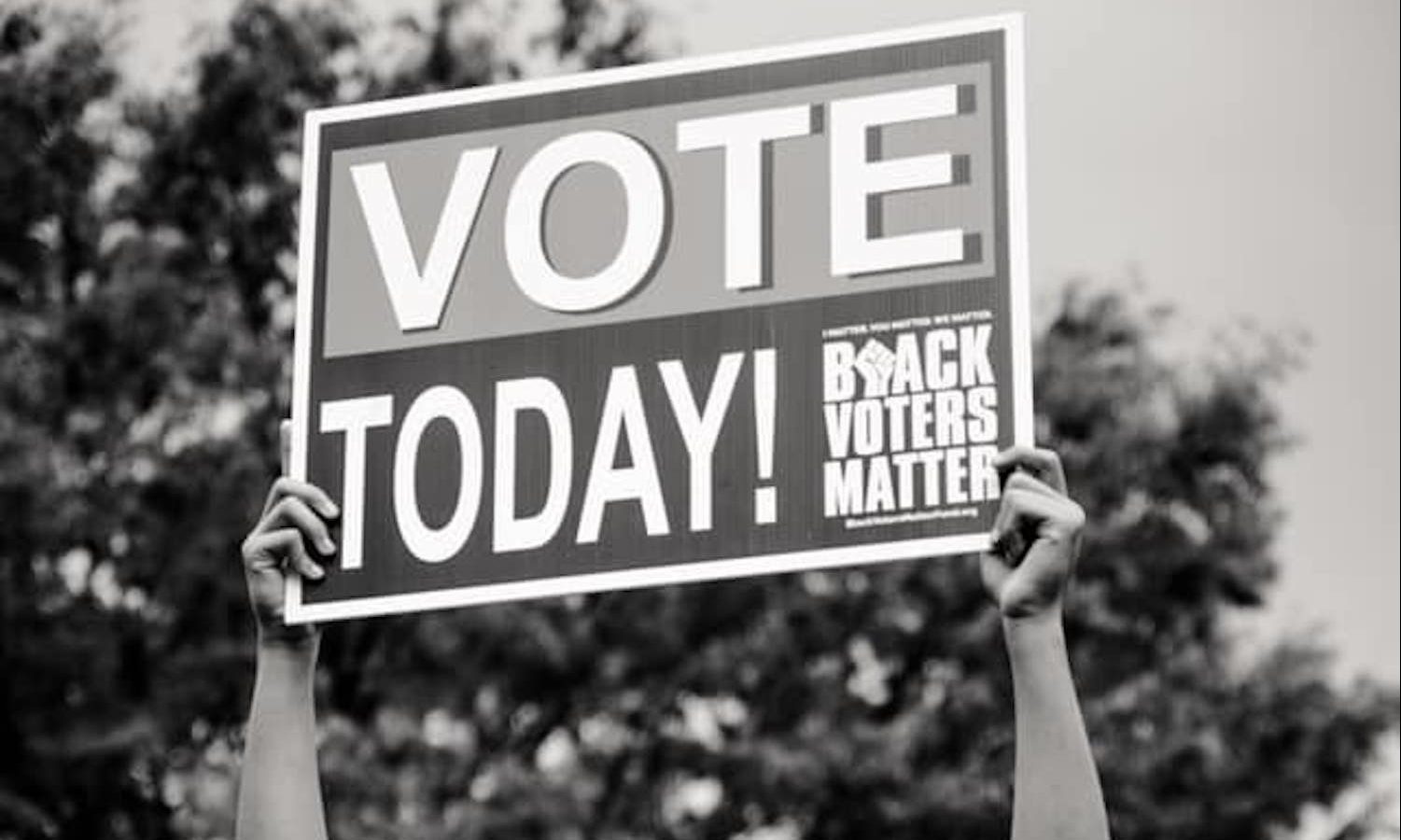 The co-founder of an organization that is working to mobilize Black voters in Alabama and elsewhere used the 55th anniversary of the Voting Rights Act on Thursday to call for a new federal agency to protect voting rights nationwide.
LaTosha Brown, a Selma native who co-founded Black Voters Matter, issued a statement saying that it is time to reimagine American democracy.
"The Voting Rights Act should be reinstated, but only as a temporary measure. I want and deserve better, as do more than 300 million of my fellow Americans," Brown said.
The U.S. Supreme Court invalidated a key provision of the law in a 5-4 ruling in 2013, eliminating federal oversight that required jurisdictions with a history of discrimination to get approval before they changed voting rules.
"To ensure that the Voter's Bill of Rights is enforced, we need a federal agency at the cabinet level, just like the Department of Defense," Brown said. "A Department of Democracy would actively look at the patchwork of election systems across the 50 states and territories. With federal oversight, our nation can finally fix the lack of state accountability that currently prevails for failure to ensure our democratic right to vote."
She cited excessively long lines, poll site closings and voter ID laws in the recent primaries in Wisconsin, Georgia, Kentucky and Texas as voter suppression techniques that disproportionately affect Black and other communities of color.
Brown said that the July 17 passing of Rep. John Lewis, who was nearly killed marching for voting rights in Selma in 1965, has amplified calls for the Voting Rights Act to be strengthened. That's the right direction, she said, but it isn't enough.
"History happens in cycles, and we are in a particularly intense one. We have been fighting for the soul of democracy, kicking and screaming and marching and protesting its erosion for decades," Brown said.